If you're into gaming or streaming, you may have considered an upgrade to a 4K monitor or TV.
Then, you may have also wondered why 4K monitors are more expensive than TVs of the same size.
Well, 4K monitors are more expensive since they have faster response times, higher refresh rates, and lower input lag compared to TVs.
Monitors are also the best investment if you're looking for seamless, responsive performance and panels with advanced color and contrast.
Keep reading to learn more about the key differences between 4K TVs and monitors, and which one will be best for you.
Why Are 4K Monitors So Expensive When You Can Get a 4K TV of the Same Size?
While 4K TVs and monitors offer the same resolution of 3840 x 2160 pixels, there are major differences between their specifications and features.
Pixels Per Inch
Contrary to what most people think, image quality isn't only determined by resolution, but also by pixels per inch.
Imagine how far you sit in front of a TV compared to when you're working on your PC.
Since monitors are expected to have a shorter viewing distance, monitor manufacturers are expected to come up with advanced panels that can squeeze in more pixels per inch.
This is also why smartphones are so expensive — they need more pixels per inch, since users will view them at an extremely close range.
More Responsive Screens
Simply by comparing their purpose — TVs for entertainment, and monitors for computer use — we can guess which one is superior when it comes to speed.
Since monitors are specifically designed for computer use, they need to be highly responsive to user commands, and it has to show output from the graphics card quickly.
When discussing display responsiveness, we use two criteria: refresh rate and response time.
Refresh Rate
Refresh rate, measured in hertz (Hz), refers to how many times a screen updates within a second.
A higher refresh rate means that your display works faster and offers a smoother performance.
Most 4K gaming monitors come with higher refresh rates: 144 Hz, 170 Hz, or even 240 Hz.
The average console gamer will be happy with a 60 Hz 4K TV (like the Samsung QLED Q60A ) while serious gamers will look for a 120 Hz TV.
But why is 4k 144 Hz so expensive?
A 4K monitor with high refresh rates is more expensive, since you'll also need powerful video cards (such as the GeForce 2080 Ti ) to do the video output justice. And to power your GPU, you'll also need to upgrade your processor, memory, and power supply.
All in all, you're looking at a hefty investment for a setup that can run and produce a smooth and responsive video output.
While 4K monitors with refresh rates of 144 Hz and above have a steep price tag, they're more accessible than TVs with refresh rates of 120 Hz and above.
Response Time
Most 4K monitors have low response times of 1 ms or 2 ms, but you'll rarely find a TV with these stats.
Average monitor lag time only takes approximately fifteen to twenty milliseconds. Just for scale, it takes us about 250 milliseconds to blink.
TVs have an average lag time of forty milliseconds, but it's not likely that you'll notice the input delay, as every frame experiences the same delay.
Accurate Color and Contrast
Since TVs are for entertainment, they don't show the accurate color and contrast of images and videos. Instead, they show a filtered version that leaves a cinematic impression.
If you're doing graphic design and video or photo editing, you'll appreciate a 4K monitor which offers vibrant reproduction, like the Asus ProArt PA278QV.
It features the industry-standard 100% sRGB and 100% "Rec. 709" color spectrum for professional ​​color accuracy.
Prevents Screen Tearing
Unlike TVs, some 4K monitors come with free-sync or G-sync technology to prevent screen tearing and provide an overall smooth performance.
Long Lifespan and Warranty
Smart TVs generally last between 3 and 4 years, if you're lucky.
PC monitors, on the other hand, can handle up to 30,000 to 60,000 hours of work — that translates to 10 to 20 years!
Is a 4K Monitor Worth It?
Whether you're a serious gamer, a content creator, or a movie buff, 4K display is a great investment for stellar graphics and smooth performance
There was a time when only professionals could dream about getting a 4K monitor. Truth be told, 4K monitors are ideal for both professional and everyday use, especially since manufacturers are rolling out affordable models.
If you're a gamer and want to get better responsiveness, we recommend getting a 4K monitor if your budget and hardware can afford it.
ASUS has rolled out some of the best 4K gaming monitors in the past years, namely the TUF Gaming and premium ROG gaming series .
We recommend checking out releases under the TUF and ROG series for the most powerful monitors.
If you enjoy video streaming from Netflix, YouTube, and Amazon Prime, it would be a smart choice to buy a 4K TV instead of a monitor.
For one, you won't need higher pixels per inch when viewing from a distance. And another thing, 4K monitors of the same size can be twice as expensive as a 4K TV.
Will 4K Monitors Get Cheaper?
If you've been saving up for a new monitor, the good news is that 4k monitor prices are likely to drop.
While 4K is undoubtedly future-proof and won't be outdated any time soon, the technology has been around long enough for you to find a high-quality and affordable 4K gaming monitor.
To get the best bang for your buck, get the BenQ EL2870U 28-inch 4K Gaming monitor . It offers a refresh rate of 60 Hz and a response time of 1 ms. Plus, it supports AMD Free Sync to prevent tearing and broken frames.
Conclusion: Does a 4K Monitor Make a Difference?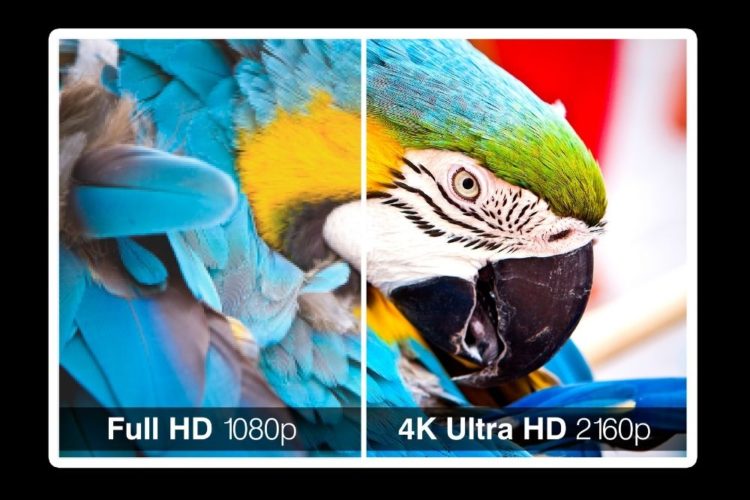 Although 4K monitors are more expensive, it is because they offer more pixels per inch, faster response times and refresh rates, minimal lag time, and reduced screen tearing.
On top of that, you get a stellar display with accurate colors and contrast.
Lastly, 4K monitors have a longer lifespan and more generous warranties, ensuring that you get your money's worth.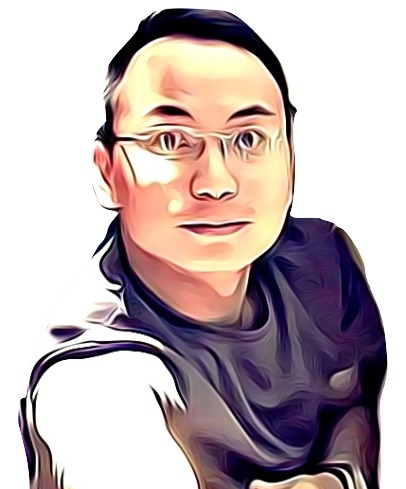 Vance is a dad, former software engineer, and tech lover. Knowing how a computer works becomes handy when he builds Pointer Clicker. His quest is to make tech more accessible for non-techie users. When not working with his team, you can find him caring for his son and gaming.