With the release of 4K monitors, PC gaming has only become more out-of-this-world.
4K monitors bring a whole new level of detail that allows gamers to fully immerse themselves compared to older screens.
However, it goes without saying that 4K monitors do have their disadvantages. In general, most 4K screens have a slower refresh rate and lower response times compared to their counterparts with lower resolutions and higher refresh rates.
Aside from the lower demand compared to 1080p and 1440p monitors, 4K monitor users also need to invest in more powerful hardware, including robust GPUs, and display cables that will support higher refresh rates and bandwidth.
Because of the steep price tag and heavy hardware setup, most 4K monitors only support a refresh rate of 60 Hz.
Thankfully, with the growing popularity of 4K monitors, the screen is becoming more accessible and affordable at higher refresh rates of up to 144 Hz.
Why Are There No 4K Monitors With More Than 60 Hz?
You might have wondered why 4K monitors always have a refresh rate of 60 Hz.
Especially if you'd like to upgrade your PC setup for professional gaming, it can be frustrating to deal with this limitation.
The good news is that 4K monitors with higher refresh rates are starting to roll in.
We now see high refresh gaming monitors ranging from 75 Hz, 120 Hz, 144 Hz, 240 Hz, and even 360 to 390 Hz.
But before we introduce you to our favorite 4K monitors, let's discuss why 4K monitors rarely have a refresh rate of more than 60 Hz.
Are All 4K Monitors 60 Hz?
While less accessible, there are 4K monitors available with higher refresh rates.
A few manufacturers have already released 4K monitors with an overclockable refresh rate of 144 Hz. The first-ever 4K monitor with a refresh rate of 144 Hz was released by Asus — the ROG Swift PG27UQ .
It is backed by NVIDIA G-SYNCH HDR for stunning color and contrast, the Asus Aura Sync technology for ambient lighting, and an IPS display for realistic colors and smooth gradation.
Dropping a 4K monitor of this caliber, the ROG Swift PG27UQ rightfully earned the title "the future of gaming." Now, we see next-gen 144 Hz, 4K monitors becoming increasingly affordable.
In 2020, LG released a game-changer in the 4K monitor industry — the LG UltraGear 27GN950 .
This model was the very first 4K monitor to combine a 4K IPS display with 1ms GTG speeds, plus G-SYNC and FreeSync Premium Pro capabilities. It also supports both DisplayPort and HDMI for a seamless next-gen gaming experience.
With more GPU releases from AMD and NVIDIA, it will be a smart choice to future-proof your 4K monitors with 144 Hz support.
However, keep in mind that you'll most likely pay a premium price for 4K monitors with higher refresh rates.
Why Do Many 4K Monitors Have Low Refresh Rates?
There are a few reasons why 4K monitors are generally only available with lower refresh rates.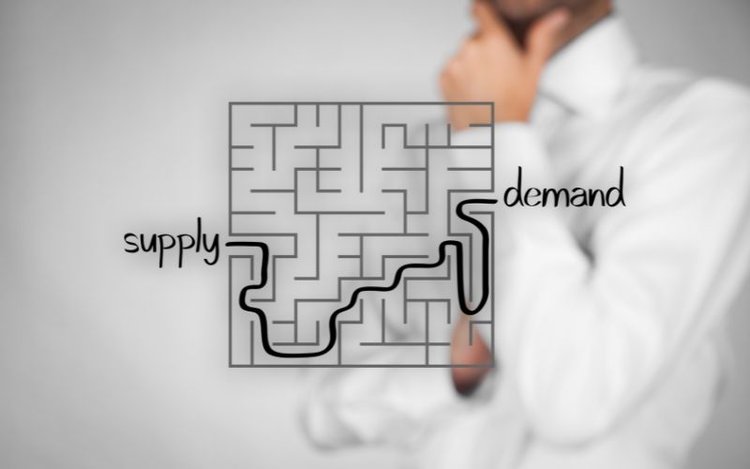 The first reason is that the demand for 4K monitors has grown only recently over FHD and HD monitors. As 4K monitors become more mainstream, mass manufacturing of 4K monitors with higher refresh rates will become available at a much lower price.
The 4K monitors also require more expensive hardware, particularly, a powerful graphics card.
If your graphics card can't keep up with a 4K monitor's performance, you'll end up with blurry and delayed gameplay that can mess with your control and timing.
A powerful graphics card will ensure that you play at high refresh rates without any tearing, choppiness, or blurs. Especially if you're a competitive gamer, you'll know how important it is to react faster than your opponents.
These are the best graphics cards for high-end gaming with 4K monitors:
If you go with a weaker graphics card, your PC won't be able to support higher refresh rates for a 4K monitor.
Can 4K Monitors Run 144 Hz?
Well, 4K monitors have opened the possibility of playing on bigger displays while retaining detailed graphics. Thanks to the increasing popularity of 4K gaming, more PC manufacturers are releasing 4K gaming monitors with higher refresh rates.
Especially if you're a professional gamer, a 144 Hz, 4K monitor is a worthwhile investment.
Aside from making your gameplay more enjoyable, you'll also have an advantage over your opponents who have a less responsive 60 Hz monitor.
To support high-res gaming with a 144 Hz refresh rate, you'll need to find a 4K monitor with:
A 60 Hz or higher refresh rate
A low response time and input lag for reduced tearing and blur
A high-end graphics card (preferably AMD Radeon RX 6000-series or ​​Nvidia RTX 30-series)
Adaptive Sync technology (FreeSync for AMD and G-SYNC for Nvidia graphics cards)
Compatible with HDMI 2.1 or DisplayPort 1.4 for smooth graphics
Aside from its stunning 27-inch IPS display, the Asus ROG Strix XG27UQ boasts a response time of 1ms GTG, making it one of the fastest gaming monitors on the market. We also appreciated its HDR capabilities, featuring dimming technology and edge-array backlight.
Does a Higher Hz Make You Better?
Especially if you want to future-proof your gaming setup, find a monitor that offers both high resolutions and a high refresh rate.
Since refresh rates measure how many times your screen updates in a second, you will also see significant improvements in terms of:
Better video quality
Faster response times
Reduced eye strain
Overall enhanced gaming experiences
Many gamers are also curious if a higher refresh rate will improve your aim during gameplay.
While a higher Hz won't technically improve your aim, targeting opponents will be easier because long-range shots are clearer and frame transitions are smoother.
Most competitive gamers will be happy with 144 to 240 Hz, 4K monitors. If you're a professional gamer and would like to take it up a notch, go for gaming monitors that support 240 to 260 Hz.
Is 60 Hz Good for 4K Gaming?
A 60 Hz, 4K monitor updates sixty images per second.
For most casual PC users, 60 Hz monitors work best for productivity applications such as:
Illustration and graphic design
Photo editing and photo development
Video editing
Audio editing and production
3D modeling
Page layout
Most novice gamers will also be happy with a 60 Hz monitor because it supports a wide range of PC games, such as:
Third-person Adventure games
Strategy games
MMO games
Simulation games
Turn-based games
Fans of Minecraft, GTA V, and Assassin's Creed will be perfectly happy with a 60 Hz, 4K monitor.
The Asus TUG Gaming VG289Q is our favorite 60 Hz, 4K monitor.
It has a brilliant 28-inch IPS display with HDR capabilities for detailed visuals and dynamic color, contrast, and brightness. For enhanced graphics and visuals, it also comes with Shadow Boost technology that effectively brightens images while avoiding overexposure.
To avoid screen tearing and choppy visuals, it's backed by AMD FreeSync technology, and it supports Adaptive Sync with NVIDIA GeForce graphics and AMD Radeon.
It also supports extensive connectivity options, including HDMI 2.0 and DisplayPort 1.2, to support a wide range of multimedia devices.
Aside from being one of the most economical 60 Hz, 4K gaming monitors, the Dell S2721QS also boasts impressive response times, low input lag, FreeSync support, and a large 27-inch IPS screen.
Like most Dell monitors, the S2721QS doesn't disappoint when it comes to ergonomics.
It offers wide viewing angles for co-op gaming, accompanied by reflection handling and peak brightness capabilities to reduce glare.
Is 144 Hz Good for Gaming?
The ideal scenario would be that most gamers have a PC set up that can handle 4K gaming. Unfortunately, that's not the case — most GPUs aren't powerful enough to handle gaming at such a high resolution.
According to a Steam survey, the most popular GPU on Steam as of November 2021 is the NVIDIA GeForce GTX 1060, with 7.58% of gamers using this video card. The NVIDIA GTX 1080 is ideal only for 1080p gamers.
What do these statistics mean to us?
This means that most gamers don't have the hardware (GPUs) to support 4K gaming.
Serious gamers who want a 4K monitor should have a high-end graphics card like the NVIDIA GeForce RTX 3070 , but only 1.74% of Steam users have this GPU. Even fewer users have the NVIDIA GeForce RTX 3080 (1.08%) or the MRTX 3090 (0.44%).
Because most gamers don't have GPUs that can deal with the graphically demanding resolutions of 4K, more than half (67.11%) of users stated that their primary display resolution is only at 1920 x 1080 pixels.
In fact, only 2.43% of Steam users have a 4K monitor.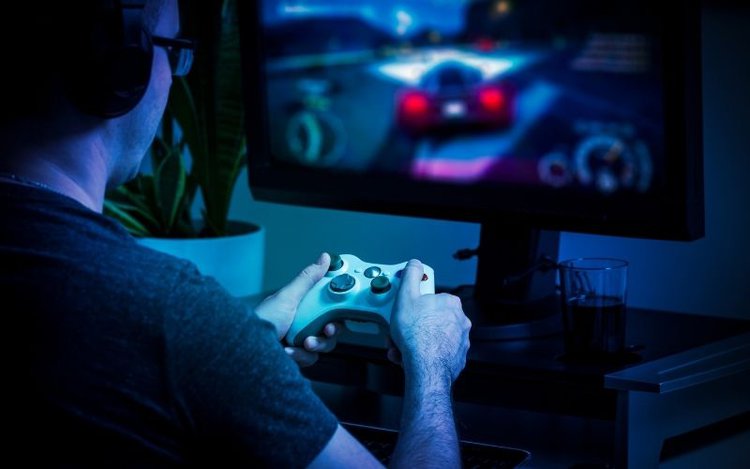 With this data in mind, most gamers should rethink getting a 144 Hz monitor if their current hardware can't handle such demanding graphics.
For casual gamers, a 144 Hz, 4K monitor isn't practical.
However, if you are a professional gamer and have the budget to invest in a high-end GPU, a 144 Hz, 4K monitor can spark the start of your winning streak.
For competitive gamers, we recommend the Gigabyte M32U. One of the reasons why we love this monitor is because it supports both FreeSync variable refresh technology (VRR) and Nvidia G-SYNC technology.
If you're into console gaming, the good news is that it supports HDMI 2.1 ports, so you can play on your Sony PS5 or Xbox Series X.
For productivity, it offers a built-in keyboard video and a mouse switch for additional control.
How to Get 120 Hz on a 4K Monitor?
As you've probably already guessed, you'll need a powerful GPU to handle a 4K monitor at 120 Hz.
Most gamers will get the GeForce RTX 2080 for 100 FPS at 4K. For 120 FPS at 4K, the GeForce RTX 2080 Ti or GTX 1650 are suitable choices.
You will also need to look into the proper connectivity support, specifically DisplayPort 1.3, DisplayPort 1.4 , or HDMI 2.1 for seamless visuals.
Now that you know what video cards and cables to get to run 120 Hz at 4K, here's how to adjust the settings on your Windows 10 desktop:
Plug your DisplayPort or HDMI cable into your 4K monitor and GPU.
Right-click on your desktop, then click Display Settings > Advanced Display.
Navigate to the Adapter tab, then click List All Modes.
Choose "3080 by 2160, True Color (32 bit), 120 Hertz." for 120 Hz at 4K.
Click Save.
For Windows 7 or 8, here's how to set up 120 Hz at 4K:
Plug your DisplayPort or HDMI cable into your 4K monitor and GPU.
Right-click on your desktop, then click Screen Resolution > Advanced Settings.
Under the Monitor tab, choose 120 Hz under the Screen refresh rate box.
Click Save.
Why Is My 144 Hz Monitor Running at 60 Hz?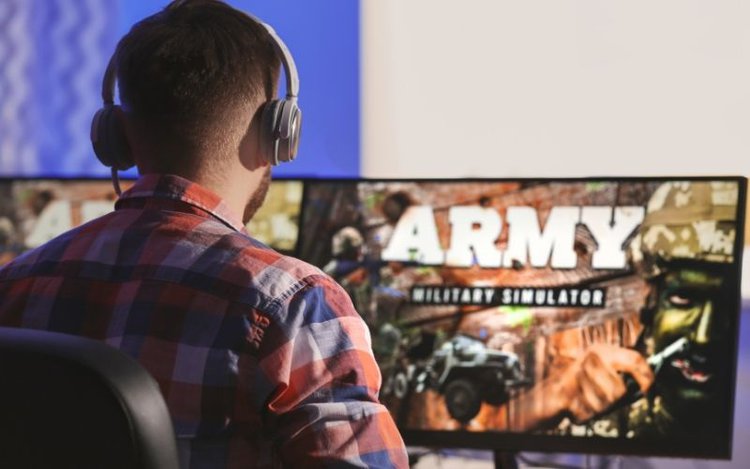 If your 144 Hz monitor is running at 60 Hz, there are a few things you can check to make sure that all specifications are compatible.
Monitor settings: Navigate to your on-screen display and check if your PC is configured to 144 Hz and not 60 Hz.
Connectivity support: Check if your cables support a higher refresh rate. DisplayPort 1.3/1.4 or HDMI is preferred for 4K support.
Cable quality: Aside from the HDMI or DisplayPort version, you need to check the quality of the cables you're using.
If you use cheap and low-quality cables for 4K gaming, you'll likely experience a lot of refresh rate drops and screen tearing. Ensure that you're using a high-quality DisplayPort or HDMI cable.
In-game Settings: Navigate to your game's graphics menu and select your preferred refresh rate.
Conclusion
Thanks to the increasing popularity of 4K gaming, 4K monitors are now available in refresh rates of:
75 Hz
120 Hz
144 Hz
240 Hz
360 Hz
390 Hz
A 60 Hz refresh rate at 4K will hit the sweet spot for most casual gamers.
However, due to the steep price and the demanding hardware of 4K monitors, only a few professional gamers have invested in 4K monitors with refresh rates higher than 60 Hz.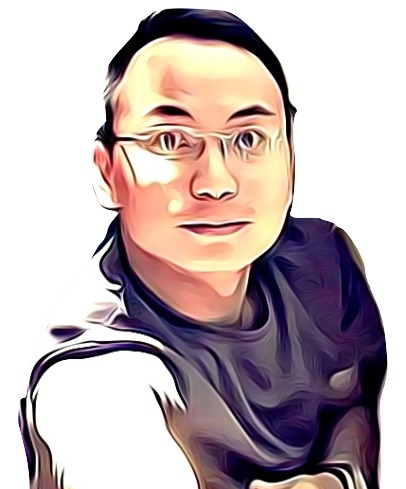 Vance is a dad, former software engineer, and tech lover. Knowing how a computer works becomes handy when he builds Pointer Clicker. His quest is to make tech more accessible for non-techie users. When not working with his team, you can find him caring for his son and gaming.