If you own a 4K TV at home, getting a 4K Blu-ray player can be a worthwhile investment. Compared to a standard Blu-ray player, 4K players can play Ultra HD videos that deliver 4K resolution with top-notch colors, contrast, and audio.
However, with the increasing popularity of streaming services, many wonder if the expensive price tag of a 4K Blu-ray player is worth it.
We found that 4K Blu-ray players remain expensive because of the steep production, licensing, and distribution costs of manufacturing such high-quality products. With the limitations on ownership and compression of digital content, Blu-ray discs and players remain expensive.
In this article, let's discuss why 4K Blu-ray players are so expensive and if buying one will be a good choice for you.
Is It Worth Buying a 4K Blu-ray Player?
Compared to standard Blu-ray players, 4K Blu-ray players can play Ultra HD Blu-ray discs, which hold layers of complex data to deliver 4K resolution along with the highest-quality video and audio.
Especially if you're looking to achieve a cinematic viewing experience, 4K Blu-ray players are the closest you can get to watching a movie in theaters.
However, with the accessibility and the affordability of digital content, it's hard to say if buying a 4K Blu-ray player is worth it.
​​Why Do 4K Blu-ray Players Cost So Much?
Here are the main factors that drive up the cost of 4k Blu-Ray players.
1. Less Demand
Remember when Blu-ray discs were first released? A few years back, nobody seemed to mind the high price of Blu-ray discs as long as they could get the best technology in graphics and audio.
As more people bought Blu-ray discs and players, it was easier for manufacturers and distributors to lower the costs.
However, even if Blu-ray discs have been around for a long time and manufacturing costs went down, pricing remains high because demand for the product is still low. Though popularity is waning, Blu-ray companies would like to keep revenue high so that all stakeholders get enough share of the money.
This means that companies need to increase the cost of Blu-ray products to cover the cost of manufacturing a small batch of high-quality products.
2. Affordable Digital Content
Another reason why 4K Blu-ray players seem so expensive is because of the accessibility and affordability of digital content.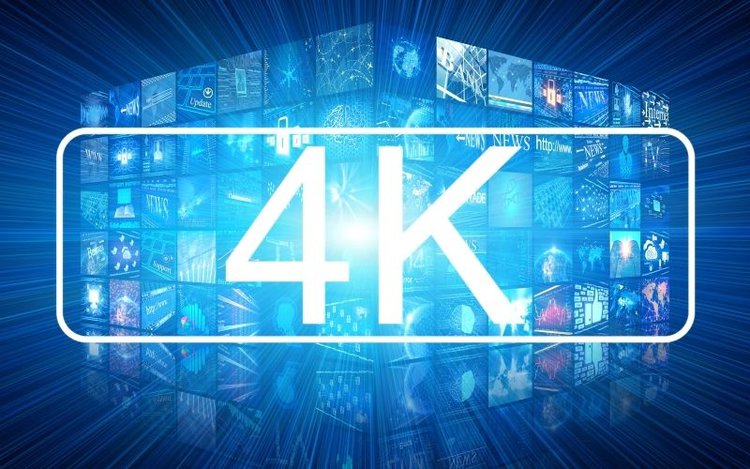 Compared to watching digital content from streaming sites like Netflix, Hulu, and Amazon Prime, buying a 4K Blu-ray disc will be more expensive. Not only that, you get access to a wide selection of shows and movies, compared to paying for a single movie on a Blu-ray disc.
Since no physical product is involved in digital content, a huge chunk of the production process is eliminated. This doesn't just lower costs, but it also shortens the sales process.
Internet speeds are getting better, and more 4K monitors and 4K TVs are being released. Because of this, more people choose to get subscriptions and memberships for streaming services.
Though digital content is convenient and economical, there are still many people who enjoy collecting Blu-ray discs. Having a physical copy on a disc guarantees that you can watch your favorite movies even without a stable internet connection.
You don't have to worry about streaming services removing your favorite series from the platform either.
3. Owning versus Renting
Another reason why Blu-ray players and discs are so expensive is because you get to own the movie and watch it as many times as you want.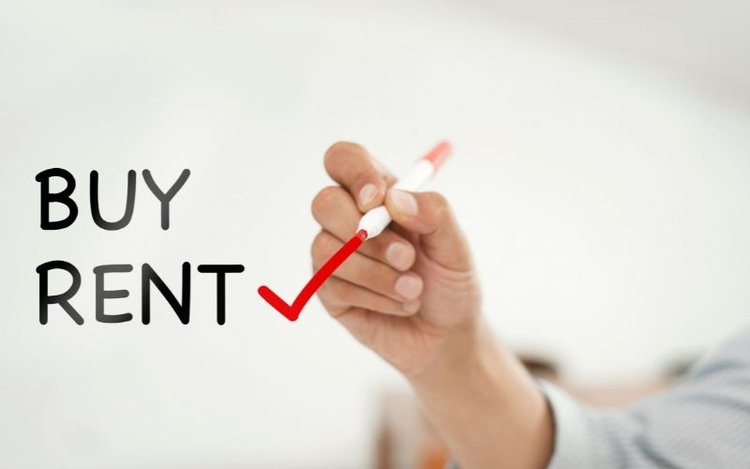 Compared to renting a movie, you only need to pay a portion of the full cost since you'll only "own" the movie for a limited amount of time. On top of that, some streaming services like Netflix regularly remove shows from the platform.
Because of this, one of our favorite products to have is Roku . It has a global search function that helps you find movies across multiple streaming accounts.
With this, you can easily find the movie or show you're looking for, whether on Apple TV, Hulu, or Amazon Prime.
Aside from the limited period to access shows and movies, streaming services also limit access by region. To give you an example, the availability of shows and movies will differ between Netflix US and Netflix UK.
While streaming services do have their benefits, with 4K Blu-ray players, you get the freedom to watch UHD movies anytime and anywhere because you own a physical copy of the digital content.
4. High-Quality Image and Audio Quality
If you're aiming for a cinematic experience when watching your favorite movies, getting a 4K Blu-ray player is a worthwhile investment.
Even though streaming services offer the option to watch videos in 4K, remember that this offer has its caveats since you'll still be dealing with an internet connection.
If you're not confident about the stability of your network, there's a high chance that your videos will be compressed. Compression makes it easier to stream regardless of your internet speed, but you'll likely experience resolution drops if your internet connection is unstable.
Plus, 4K Blu-ray movies also offer additional video formats like HDR, Dolby Vision, HDR10, and HDR10+.
With a surround sound system , you can even take advantage of the high-definition audio in 4K Blu-ray.
By owning a 4K Blu-ray player to watch Ultra HD Blu-ray discs, you can be guaranteed that your favorite movies are at the highest possible quality every time.
Conclusion
To conclude, because of the steep price difference between 4K and Full HD Blu-ray players, many users are wary of buying the 4K player.
However, if you're after a true-to-life cinematic experience, minimal compression, and full ownership of movies, we recommend investing in a 4K Blu-ray player.