A former employee of an integrated circuit technologies company based in Taiwan, MStar Semiconductor, founded XGIMI in 2013. Apoll Zhong has over nine years of industry experience before founding his own company operating out of China.
The XGIMI Technology company is a manufacturer of multifaceted smart projectors and laser TVs. Its products are integrated with Android operating software and distributed globally at arguably more affordable prices.
Who is Apoll Zhong?
Apoll Zhong is the founder and current CEO of XGIMI Technology. After working for various technological companies, he created his own to kickstart a course in pico projectors. One of his company's most renowned products is the XGIMI Mogo Pro+ Projector .
With the increased demand for technology to come in more portable sizes to cater to our needs more efficiently, Apoll built his company on pioneering more ergonomic devices. As of writing, Apoll's company has over 1.5 million users.
XGIMI Technology develops products that work in conjunction with most Android and Apple products. Apoll continues to broaden the list of products his company manufactures, extending to laser TVs , and 3D glasses .
Let's get to know more about the company to see what other innovative products they offer to the market.
What Devices Does XGIMI Make?
While XGIMI Technology started producing pico projectors, they have since begun developing other devices.
Of course, the company expanded to gadgets complementary to the projector. Next to its variety of projectors, XGIMI is known for its Shutter 3D Glasses .
These virtual reality glasses are compatible with all other XGIMI projectors and select brands. It's lightweight and stylish, aligning with the company's mission to provide ergonomic solutions. Its auto power-off function supports its built-in battery life efficiency. It also features Bluetooth transmitters.
A popular add-on for buyers is the company's projector mounts. XGIMI manufactures a versatile set of mounts with different configurations.
A projector's placement matters. Its improper positioning can take away from all kinds of viewership. The company has floor stands , desktop stands , ceiling mounts , and convertible wall mounts compatible with all XGIMI projectors.
While these accessories are popular, let's talk about the company's flagship product.
XGIMI Technology: List of Projectors and Are They Worth It?
As of writing, the company has over a dozen available projectors in three different categories. Here, we'll discuss some of the most popular ones today.
Home Projector: XGIMI HORIZON Pro
The XGIMI HORIZON Pro is among the company's renowned line of cinematic projectors, the Horizon Series. Its immersive plug-and-play technology now comes in 4K.
For some of us who don't speak tech, lumens are the unit of measurement used in measuring brightness levels. One lumen is equivalent to the brightness that one candle gives off. Its increase maintains the 1:1 ratio of lumens and candles. Its lenses are 2200 Lumens and feature true 4K resolution.
The HORIZON Pro's 2200 Lumens is equivalent to 2,200 candles simultaneously lit. Its brightness levels paired with true 4K resolution are indisputably impressive. Any display above two thousand lumens is excellent for LCDs.
Displays that contain more pixels provide sharper imagery with a better contrast of colors. True 4K means the display features 4,096 pixels in height and 2,160 across its width. Collectively, true 4K showcases over eight million pixels.
Its premier features that come at affordable prices are a marvel. It's no wonder why this one is a crowd favorite.
However, there is one thing about this device that isn't particularly well-received by all its buyers. Its sleek design is pleasant, but its button-mapping needs work. Any device's button placement can make or break its interface, which makes others call this device less than user-friendly.
If you can get past that aspect, you should look into the HORIZON Pro. Next up is something more portable.
Portable Projectors: XGIMI MOGO Pro and MOGO Pro+
The XGIMI MOGO Pro series is a portable projector go-to, with its lightweight, handy design, and battery life.
For something that measures 5.74" (L) x 3.72" (W) x 4.15" (H) weighing 1.98lbs, it packs a punch. The award-winning pico projector comes with 300 ANSI Lumens and a 1080p display you can cast on a surface up to 100 inches.
Its audio also gives you more bang for your buck, emphasizing bang. Its Harman Kardon sound is industry-leading surround sound quality. Its audiovisual performance brings the kind of immersion promised by XGIMI Technology.
The XGIMI MOGO Pro+ features the same favorable qualities, including its auto keystone adjustment, various built-in apps, Google and Alexa smart functions. Its optical and projection parameters are nearly all the same.
However, MOGO Pro+ provides a display up to 200" more than its predecessor. Its hardware is also integrated with a bottom flip stand, allowing users more access to different placements.
The upgrade, or lack thereof, isn't too impressive, but the MOGO Pro series in itself is remarkable. It's garnered over five awards from different award-giving bodies like the Red Dot Awards from Red Dot GmbH & Co., the Good Design Awards from GOOD DESIGNS, and the CES Innovation Awards from the Consumer Technology Association.
What matters more are honest user reviews. We've looked it up, and it seems the pico projectors are a lot of what they claim to be.
The only issues some users have are about their battery life. Its standing lamp life is about 30,000 hours, but its actual play-time differs from two to four hours.
Maybe don't take this somewhere you can't keep it plugged. But it would make a great little addition to your kid's camping night activities.
If you want something to keep at home rather than take with you on the go, here's something for you.
Laser TV: XGIMI Aura
Did you think it was a TV? Because we did. Well, that's how the company advertises this product.
"Your next TV isn't a TV."
And based on all the reviews we've read, they're right.
We're not taking any sides, trust us. We met these advertisements with some skepticism. However, after reading some reviews, we're sold on trading our TV for XGIMI Aura 4K Ultra Short Throw Laser Projector .
With its laser's 25,000 hour lifespan, the Laser TV can give you up to two and a half years of crystal clear active play-time.
That's a lot! Here's a quick computation to help wrap your mind around that.
The average person watches about three hours of TV a day, which means it'll take the average person over eight thousand and three hundred days to max out the laser's lifespan. We did the math, and the Aura projector can potentially last up to twenty-two years, nine years more than most TVs.
Its 4K resolution features 2400 ANSI Lumens and carries its projectors' signature audio from Harman Kardon. This time, it's better compatible with either DTS or Dolby Digital format.
It operates on Android 10.0 software, providing users with numerous smart apps built-in, including various streaming platforms and Google Chromecast.
The only problem is the accessibility to its distribution. While nearly 99% of the reviews we've read are positive, the 1% seem to think its exclusivity is counterproductive.
Final Words
Suppose there's anything you learned from the article. In that case, we hope you remember these the most: Apoll Zhong, the company's founder, is both reputable and experienced. He has undoubtedly pioneered the ergonomic movement in this sector of the industry.
The company Zhong built manufactures and distributes some impressive gadgets. The company's products all seem to hit some trends of being ergonomic, efficient, innovative, and affordable.
While plenty of companies work toward the same values, XGIMI Technology seems to have hit the nail on its head as early as 2013. Like all tech companies, not everything they put out will be grade A or affordable.
It's crucial that before you commit to any company's product, you should know who's behind its development and all its pros and cons.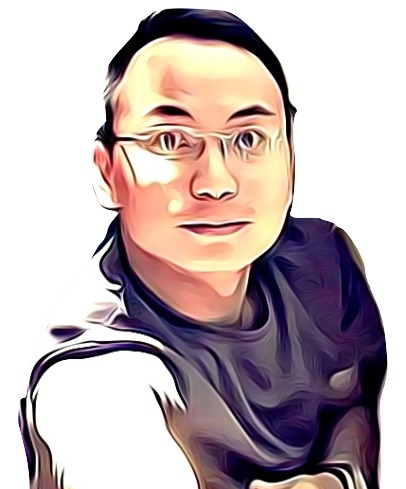 Vance is a dad, former software engineer, and tech lover. Knowing how a computer works becomes handy when he builds Pointer Clicker. His quest is to make tech more accessible for non-techie users. When not working with his team, you can find him caring for his son and gaming.