When people talk about TVs, they immediately think of Samsung, LG, and Sony.
But once they start digging further, they realize the TV landscape is much broader and replete with choices.
Although not every brand is worth your hard-earned money, some obscure names do offer much more than initially imagined. You just have to see beyond the mainstream to find value-for-money offerings.
Talking about value for money, if you live in the U.S. and often visit your local Best Buy, you would have come across the name Insignia in the TV section of the store.
And that might have left you wondering, what is Insignia? Who makes Insignia TVs? Is it a reliable brand? You could be inundated with several other questions.
If you'd like to know Insignia better, read on.
This article gives you the lowdown on the brand and answers all questions or clears all doubts you may have about the company.
What are Insignia TVs?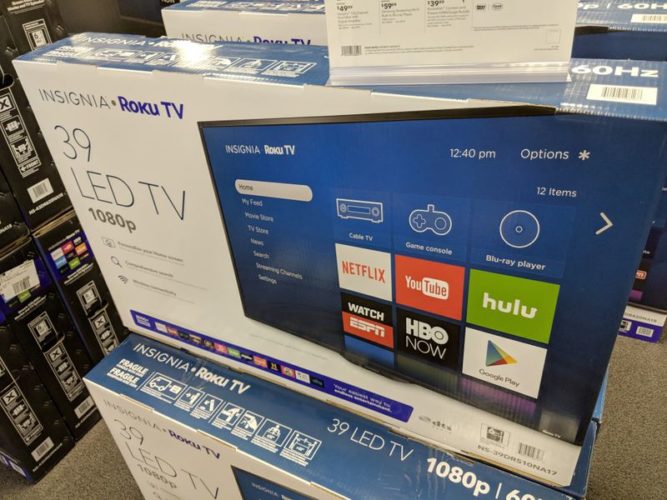 Insignia is an American brand owned by Best Buy, the U.S. consumer electronics retail giant. The term "insignia" means "logo." Best Buy owns the Insignia logo in the TV space.
Insignia TVs sit in the affordable price category, offering TVs in various sizes (primarily between 24 and 65 inches).
Insignia TVs are inexpensive, but they aren't cheap. You get good value for the money. Best Buy is an established brand. You can expect a reasonable level of quality from them. Best Buy launched Insignia in September 2005, when LCD technology TVs were relatively new.
Although Insignia hasn't pioneered anything or introduced new technologies in the TV space, it is one of the first few brands, along with Toshiba, to make TVs that came with Fire TV OS built in.
Who Makes Insignia TVs?
Best Buy contract-manufactures Insignia TVs in partnership with companies like LG, Toshiba, Samsung, etc.
Basically, any company that can make Insignia TVs to Best Buy's requirements (quality, price, etc.) could make an Insignia television.
Although Insignia is an American brand, it's manufactured in Asia, mainly in China. The parts are usually sourced from countries like Taiwan and Japan, and the TV is primarily assembled in China.
The TVs, of course, are built to Best Buy's requirements and invariably from scratch. However, some Insignia TVs could be rebranded versions of existing TVs.
Who are Insignia TVs For?
Insignia TVs are ideal for those limited by budget or who don't want to spend much on a TV. If you're looking at Hisense, Sceptre, or even TCL or Vizio, do consider Insignia.
For students who cannot afford a high-end 4K TV, Insignia 4K TVs, such as the Class F30 Series 4K LED TV or Class F50 Series 4K QLED TV, would be solid options.
If you are a small TV fan and are unhappy with the difficulty of finding a decent TV under 40 inches, look at the Insignia F20 Series . The TV comes in 24, 32, and 39 inches. If you don't mind the HD resolution, you'll be happy with the F20 Series.
Look at the Insignia Class N10 Series 19-inch HD TV if you want an even smaller television—maybe for your kitchen. The small size should fit easily on countertops.
Insignia TVs also make for excellent secondary or guest room TVs. Just don't use them for gaming. The lack of ports and a less robust display would be letdowns.
If you want a TV you can listen to in the background for hours, look at Insignia. The TV can take some severe beating. And if the TV encounters issues, you won't feel terrible since you got the device for a bargain.
Can an Insignia be your primary TV? Yes, it can be, provided your expectations from a TV are not very high or you're not looking for a movie theater-like experience at home.
If you want the TV to blow your socks off each time or want the best video and audio quality from a TV, Insignia would likely disappoint you.
How Long Do Insignia TVs Normally Last?
Insignia TVs are decent and should last five to 10 years of everyday use. The TVs come with a one-year warranty that covers workmanship and parts expenses, duly fulfilled by Best Buy.
It will most likely break early if you use the TV heavily and don't care much about its upkeep. On the other hand, proper maintenance and care could push the lifespan beyond a decade.
How Good are Insignia TVs?
Insignia TVs are pretty decent and offer solid value for the price. But don't expect them to be the best a TV can offer. Even the high-priced Insignia TVs may not cut it as those are inexpensive for their specifications and features.
Best Buy also owns the Dynex TV brand. Insignia is, without a doubt, better.
Insignia TVs usually show they don't belong to the premium category through their displays. For example, the contrast ratios and 4K image quality won't be on par with the more expensive TVs. But again, for the price, it would be unfair to complain.
FAQs
How are Insignia TVs So Inexpensive?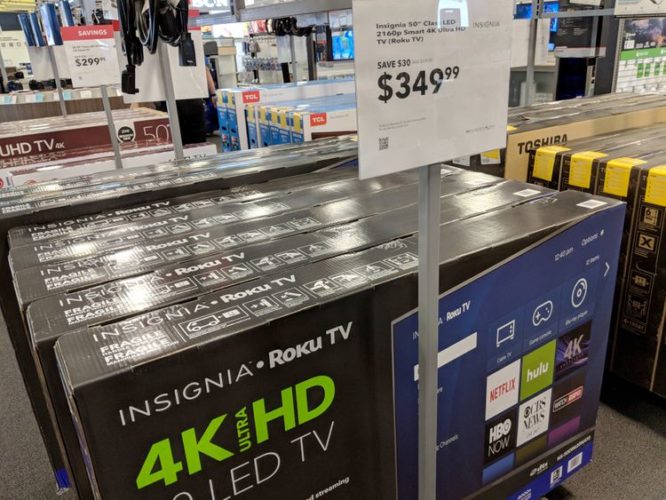 Insignia TVs are relatively affordable because they don't pack in the latest and greatest processors, display technologies, etc. The components are usually a year or two old, which helps to procure them for a bargain.
Also, Insignia is not a household name. It, therefore, cannot charge a premium for branding like Samsung, Sony, and LG can. All things put together, Best Buy can sell Insignia TVs at affordable prices and not lose money on them.
Is Insignia a Samsung Brand?
No, Insignia is not a Samsung brand. But the South Korean tech behemoth could have manufactured the TV for Best Buy in some capacity. For instance, it may have supplied the display for Insignia TVs.
Does TCL make Insignia TVs?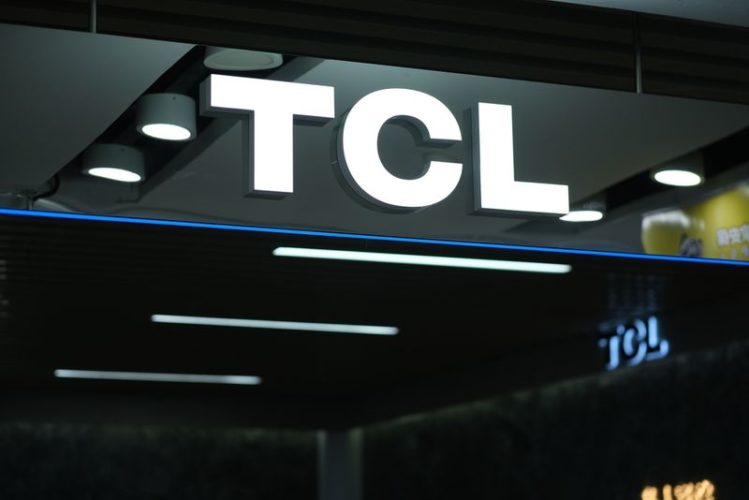 No, TCL doesn't make Insignia TVs. Various manufacturers have been roped in to make the parts for Insignia TVs. TCL isn't among them.
Is Insignia a Vizio Brand?
No, Insignia is not a Vizio brand. Insignia is a Best Buy brand which has no links with Vizio.
Like Insignia, Vizio is also an American company, which is where the confusion could have stemmed.
Vizio is a lot more mainstream and sells more TVs than Insignia. The company outsources its manufacturing to traditional firms like Foxconn and BOE, not competing brands.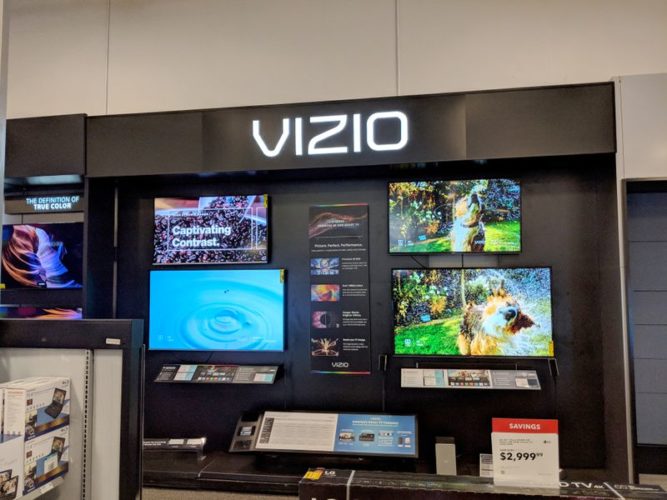 Is Insignia Available Outside the US?
Since Insignia is a Best Buy brand (which has stores in the U.S., Canada, and Mexico), Insignia is available outside the United States. However, you won't find them beyond North America.
You can buy Insignia TVs at all Best Buy stores or on the website based on availability. And thanks to the Fire TV OS integration, insignia Fire TVs are also available on Amazon, such as the Insignia F20 Series Smart FHD TV .
Conclusion
Insignia is not the only affordable TV brand on the market. There have been several like it before, and there will be many in the future.
But the good thing about Insignia is their TVs are good quality for the price. Best Buy makes them and wouldn't want to hurt its reputation by making sub-par TVs. Things are at stake.
So, should you buy Insignia TVs? Yes, if you are on a budget and don't expect the best a TV can offer. Insignia TVs, however, are among the best in their segment.
Someday, Best Buy may make high-end Insignia TVs, and those might go head-on with the likes of Samsung and LG.
But for that time to arrive, Best Buy will have to continue making good-quality Insignias today, which it is.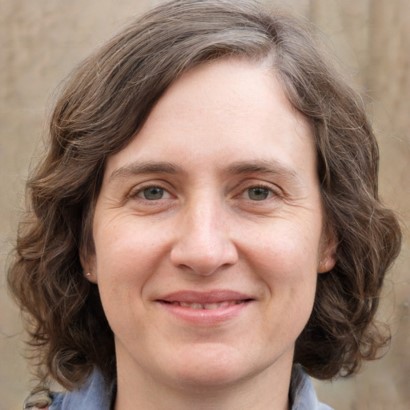 Catherine Tramell has been covering technology as a freelance writer for over a decade. She has been writing for Pointer Clicker for over a year, further expanding her expertise as a tech columnist. Catherine likes spending time with her family and friends and her pastimes are reading books and news articles.