HDMI 2.1 is a big deal compared to HDMI 2.0, even though the numeric nomenclature may make the 2.1 version seem like a minor upgrade over the previous standard.
For starters, HDMI 2.1 handles a data bandwidth of up to 48 Gbps, almost three times the maximum data transfer speeds HDMI 2.0 can manage. Then, there's support for higher resolutions and greater frame rates tagging along too.
Because HDMI 2.1 is a big deal, you may be curious which existing TV models sport an HDMI 2.1 port to have first-hand experience of it.
If you're out for a TV purchase and are a Sony fan, you may be eager to learn what Sony has been up to or how updated the brand's TV offerings are to current HDMI standards.
Keep reading to learn what the Japanese TV giant has to offer in that regard and more.
Sony TVs Sporting the HDMI 2.1 Port
The HDMI 2.1 port or standard is perceived as a premium feature and is, therefore, not found on all TVs.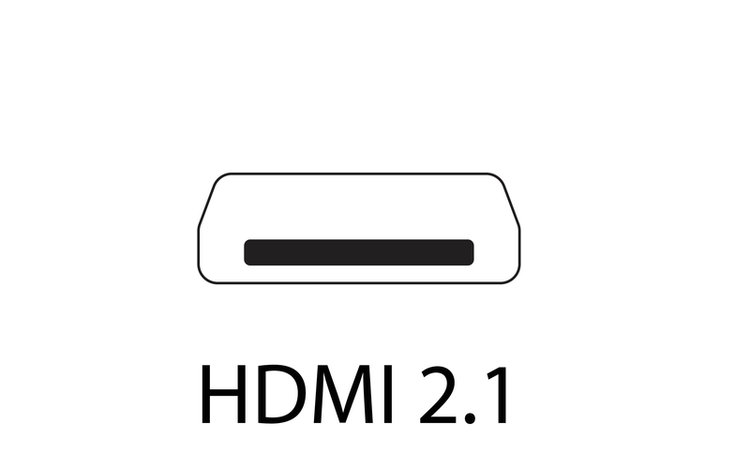 The ones equipped with the port standard are usually upper-tier, relatively expensive smart TVs.
The following are the Sony TVs with an HDMI 2.1 port(s) onboard or support for specific HDMI 2.1 features:
Note: A TV with HDMI 2.1 support doesn't mean it's compatible with all HDMI 2.1 features. For instance, some could do 8K streaming at 120 Hz, and some TVs may not. However, the missing element(s) could be made available in the future through a software update.
X90J
Last update on 2023-09-27 / Affiliate links / Images from Amazon Product Advertising API.
The X90J is a sleek device packing in pretty much all the bells and whistles you'd typically expect from a modern 4K television—including full-array local dimming, 120 Hz native refresh rate, support for all major HDR formats, etc.
Speaking of connectivity, the TV has four HDMI ports, two USB ports, and a host of other input/output ports. Of the four HDMI ports, the first two are regulation HDMI 2.0.
However, the third and fourth ports are built to the HDMI 2.1 standard, supporting features such as 4K streaming at 120 FPS. The third port also supports eARC (enhanced audio return channel).
For those unaware, eARC facilitates sending audio to a surround sound system or soundbar, bypassing the TV's built-in speakers.
A80J
Last update on 2023-09-27 / Affiliate links / Images from Amazon Product Advertising API.
The Bravia XR A80J is a 4K OLED TV packed with flagship features—such as HDR, 120 Hz refresh, etc. It's got excellent contrast, rich colors, and impressive viewing angles.
The XR A80J has four HDMI ports, with two supporting HDMI 2.1. The third port also does eARC. The other HDMI ports are made to carry out HDMI 2.0b duties.
Z9J
Last update on 2023-09-27 / Affiliate links / Images from Amazon Product Advertising API.
The XR Z9J is a premium proposition that Sony uses to showcase some of the best features in its TVs. It may not be the best TV you could get on the market, but it comes very close.
One aspect that prevents the TV from achieving total nirvana status is not all the HDMI ports on it support 2.1 features.
That isn't surprising to see in a Sony TV, but considering the ultra-premium price, it should have bucked tradition, or all its HDMI ports must have been HDMI 2.1.
Like most Sony TVs, it has four HDMI ports, of which three are HDMI 2.1-ready. One of the three supports eARC, and the other does 8K at 60 Hz or 4K at 120 Hz. The 8K streaming option has to be enabled, however, or it'll only play 4K.
The two ports also support HDMI-CEC (Consumer Electronics Control).
A90J
Last update on 2023-09-27 / Affiliate links / Images from Amazon Product Advertising API.
The A90J is part of Sony's Master Series of TVs known for their perfect blacks, solid HDR performance, etc. The TV has a couple of HDMI 2.1 ports, alongside two HDMI 2.0 ports.
The HDMI 2.1 ports are 4K/120 Hz and support ALLM (auto low latency mode), a pro-gaming feature. One of the 2.1 ports also does eARC.
There's no HDR10+ support, however. Also, there's Dolby Vision, but it does not work with 4K at 120 Hz.
Besides HDMI ports, three USBs, compositive video inputs, and an Ethernet socket are also thrown in for good measure.
X900H/XH90
Last update on 2023-09-27 / Affiliate links / Images from Amazon Product Advertising API.
The Sony X900H is well-regarded for its image processing, upscaling algorithm, full-bodied sound, etc. There's full-array local dimming support and Dolby standards for both image and audio.
The X900H has two HDMI 2.1 ports and two 2.0 ports.
The TV, however, didn't support 2.1 at the time of its release. The compatibility was only added via a firmware update, ushering in 4K at 120 Hz, VRR, eARC, and ALLM.
The above features coupled with the low 6.7ms input lag and blur reduction tech offer a competitive edge during highly competitive, fast-paced gaming.
X95J
Last update on 2023-09-27 / Affiliate links / Images from Amazon Product Advertising API.
The Sony X95J is an upper-mid-range 4K television providing high peak brightness and solid HD upscaling functionalities. The X-Anti-Glare tech fares pretty well in all and any ambient light scenarios.
As expected, there are two HDMI 2.0b ports and two 2.1 ports, which has now become a tradition of sorts with Sony TVs.
The above list is by no means exhaustive, considering the scale at which Sony makes TVs and the pace at which it continually updates its existing lineup.
However, the list mentioned above would have provided you with a glimpse of Sony televisions and what their HDMI port situation generally is.
At this point, it's safe to assume no Sony TV has all HDMI 2.1 supporting ports.
Why Aren't All HDMI Ports on a Sony TV Not 2.1?
It's not clear why Sony doesn't go all out on HDMI 2.1, like LG and maybe some other brands.
Perhaps, the Japanese brand doesn't like to throw the kitchen sink at its TVs.
The company's primary focus is always the basics of what makes a good TV and things that lend to a solid viewing experience: display, sound, processor, software, design, and build.
HDMI 2.1 is supposedly not part of the pecking order.
HDMI 2.1 is a giant leap for gamers since it makes 4K at 120 Hz a reality. Its predecessor, HDMI 2.0, could manage 4K at only up to 60 Hz.
Not to mention, HDMI 2.1 provides quite a few other pro-gaming features, as pored over in the TV descriptions above.
For the casual TV viewer who turns to their TV primarily for watching movies, sports, and shows in 4K resolution, HDMI 2.0 is more than sufficient.
Sony perhaps equips its TVs with only two HDMI 2.1 ports to balance the gaming and casual usage ratio. Or maybe it thinks going all out with HDMI 2.1 is unnecessary or overkill.
If, however, you're not happy with the HDMI port situation with Sony TVs and want all HDMI ports on your TV to support HDMI 2.1, look to the LG CX and the LG GX OLED TV .
Conclusion
HDMI 2.1 is a feature you don't need, not as yet at least. But having it on board will undoubtedly overhaul the way you've been using HDMI to date.
Because HDMI 2.1 is the future and the standard is backward-compatible, it's worth paying a slight premium for a TV or any device that supports the standard.
That said, buy an HDMI 2.1 TV only if a new TV purchase is in your plans. If you're happy with your existing television, HDMI 2.1 is not solid justification enough to replace the device with a spanking new TV set.
And that is even if you've just bought the PlayStation 5. The new console will pair just fine with your existing TV.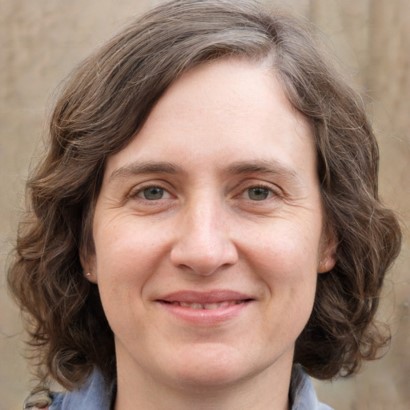 Catherine Tramell has been covering technology as a freelance writer for over a decade. She has been writing for Pointer Clicker for over a year, further expanding her expertise as a tech columnist. Catherine likes spending time with her family and friends and her pastimes are reading books and news articles.