Enjoying 4K movies on the go is not always a smooth experience. If you are streaming a 4K movie, and you have poor internet connectivity, your movie time gets interrupted. Or worse, you have to stop watching if you lose internet connection.
The best solution to this problem is downloading 4K movies, so you can watch uninterrupted no matter where you go. But wait, isn't downloading movies illegal?
Yes and no. It all depends on where you are going to download your movies.
If you see posts on social media offering free movie streaming or downloads, those are likely illegal and not safe to use because they might come with malware or spyware. The best course of action is to avoid them.
To be safe, use legitimate streaming services like Netflix, Apple TV+, Amazon Prime, and Disney+. Aside from being able to stream 4K movies and TV shows, they also allow subscribers to download them for offline consumption.
Where to Download 4K Movies?
Netflix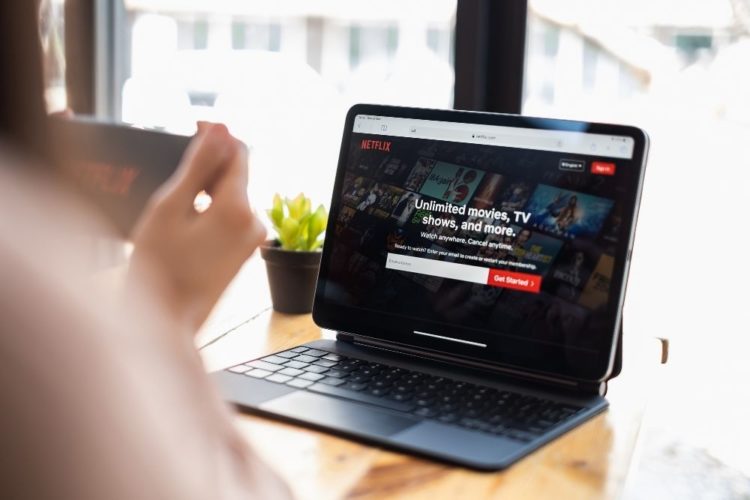 Netflix has thousands of movies and TV shows available for both streaming and download. But not all titles are available for download. To know which movies or shows are available for download, look for the download button or the download symbol.
To download 4K movies on Netflix, you need:
iOS devices running version 9.0 or later
Android devices with version 4.4.2 or later
Fire OS tablet with 4.0 version or later
Windows computer or laptop running version 1607 of Windows 10 or later or the latest version of Windows 11
Chromebook or Chromebox devices that are compatible
How to Download 4K Movies From Netflix
For mobile users: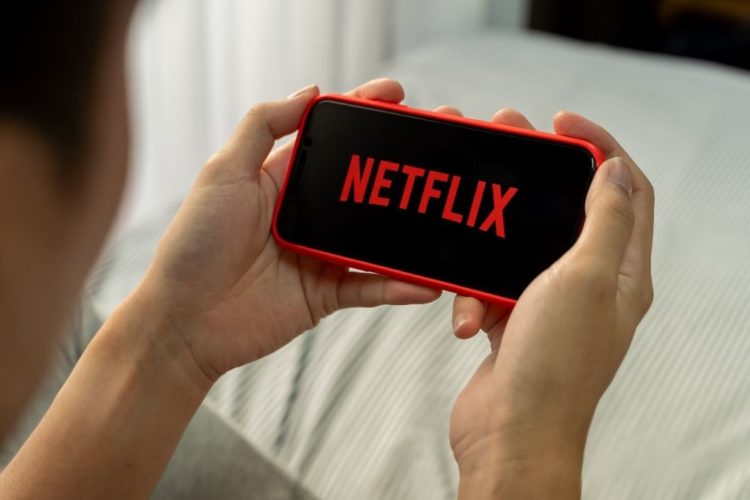 Go to the Netflix app and select the 4K movie you want. Check if it is available for download. If it is, just tap on the download button, and it will start downloading.
Going through each movie on Netflix to check if it is downloadable can be a taxing ordeal. It is time-consuming, and you would likely get frustrated before you find something you want to download.
Netflix has a Smart Downloads feature that recommends movies and shows for download based on your viewing history. To access it, go to the Downloads tab to see Smart Downloads. From there, you can choose between:
Download Next Episode to automatically download the next episode of the show when it becomes available or when you're finished with the episode
Downloads for You, which is when you allow Netflix to choose what content to automatically download based on your preferences
There are two other buttons on your screen:
Setup, which allows you to set how much data you want to download. 1 GB of data equates to 4 hours of movies or shows.
See what you can download presents you with the titles of the shows and movies that are available for download.
For Windows PC or laptop: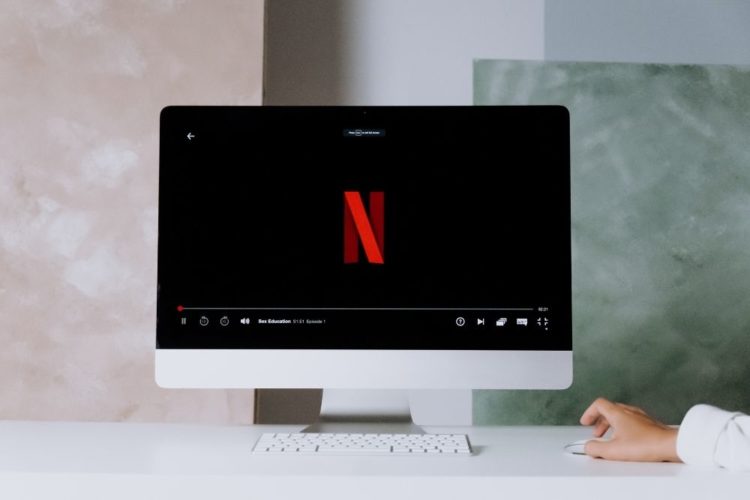 If you're using a Windows PC, download the Netflix apps from the Microsoft Store. Once completed, launch the app and log in. For first-time users, there will be a pop-up menu that will direct you to downloadable content.
Another way to do this is to click on the menu, which is found on the left-hand side of the screen. Look for Available for Download by scrolling down, then click on it to see which titles are available for download.
Be sure you are connected to your Wi-Fi when you're downloading 4K movies or TV shows.
For Mac users, Netflix doesn't have a Mac app, but you can still access Netflix on your Mac device via a web browser. The only downside is, you can't download movies and shows using the web browser.
Download Limit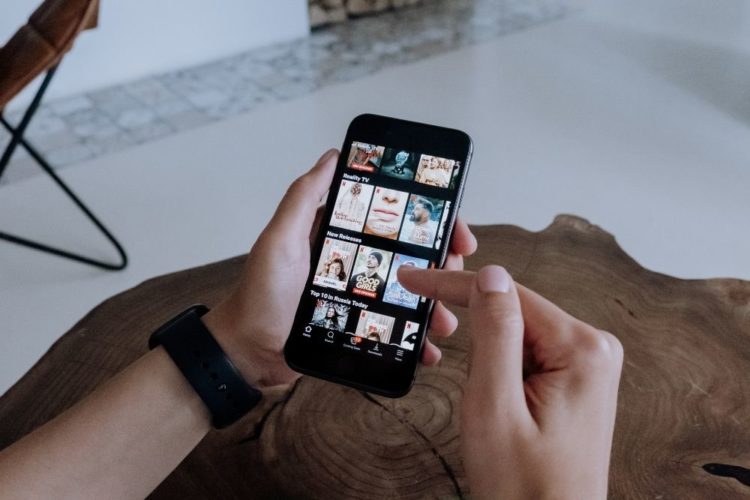 The download limit on Netflix depends on the storage of the device you are using and the plan you are on.
Those using the Basic plan can only download content on one device. It goes up to two devices when you are using the Standard plan, and up to four devices if you are on the Premium plan.
As for how long your downloaded shows stay on your device, that depends on the license agreement Netflix has with the creator. Some will be on your device for only 48 hours after you hit play while others, mostly Netflix originals, can last up to 30 days on your device.
Amazon Prime Video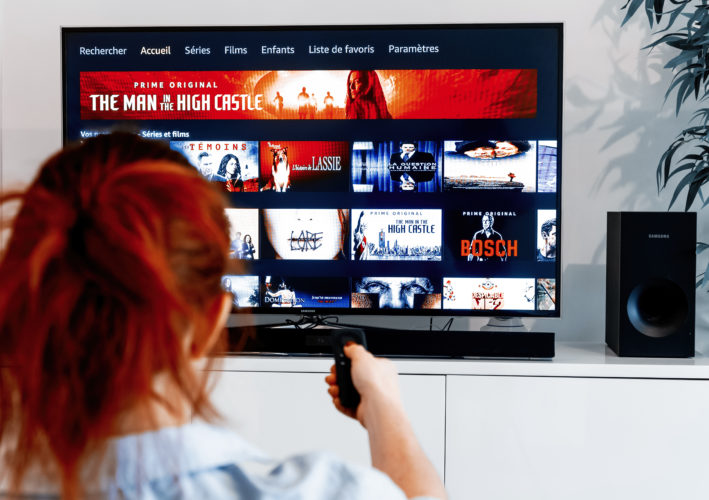 You can watch and download various 4K movies and TV shows on Amazon Prime, including Amazon Originals.
To be able to download 4K movies from Amazon Prime Video, you need:
An Amazon Fire tablet or
Devices with the Prime Video app installed
Download 4K Movies on Amazon Prime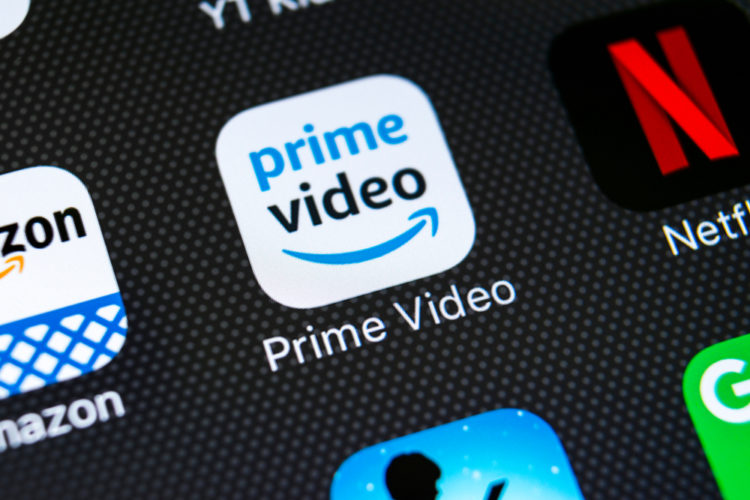 When you have the Amazon Prime Video app installed, or you are using an Amazon Fire tablet, you just need to select the video you want to download and then click on the download button.
For Android and Windows users, you can choose where to save your downloaded videos. However, Amazon does not recommend saving video to an external hard drive or USB flash drive if you're using Windows.
For Android users, you need a tablet or phone with an SD/microSD card slot and a storage card that goes with it. Open the Amazon Prime app, then access the menu from the left side of the screen. Go to Settings, then make sure the toggle on the Download Videos to SD Card is turned on.
You can watch your downloaded content on a TV by casting it. You need a casting device to cast downloaded content from your Prime Video app to the TV.
Download Limit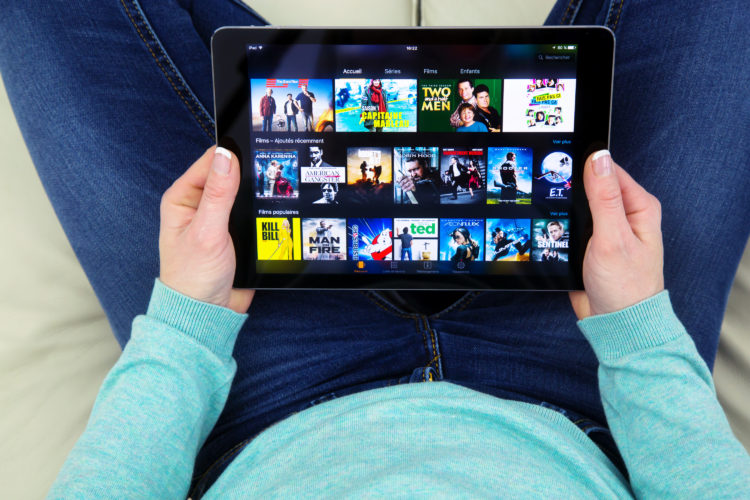 Amazon allows Prime Video subscribers to download 15 to 25 videos in a single day. However, you only have 30 days to view your downloaded content.
The moment you start watching downloaded content, you have 48 hours to finish watching it. After that, you would have to renew your download.
Disney+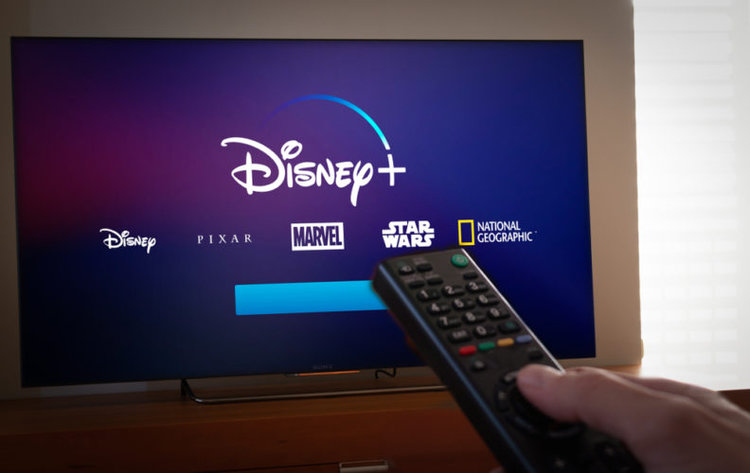 Downloading content from the Disney+ app is only allowed when you're using the iOS and Android apps.
How to Download 4K Movies From Disney+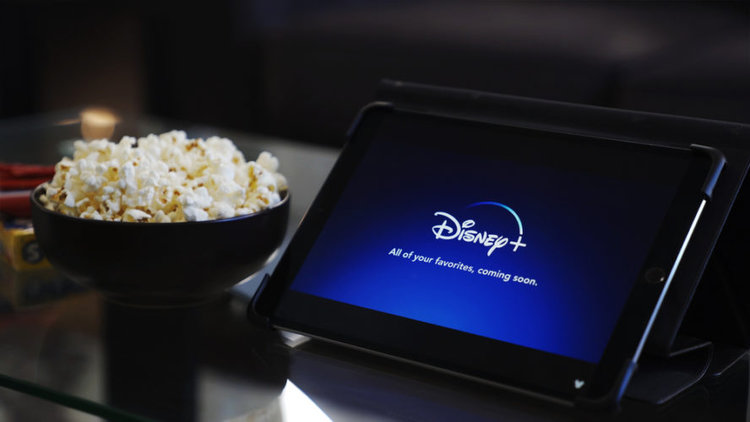 To start downloading 4K movies on Disney+, all you need to do is launch the app, then find the 4K movie you want to download. Click on the download button when you select a movie.
For Android users, if your device supports the use of a storage card, you can save your downloads there.
To enable this, go to the App Settings, then scroll down to Download Location. From there, you can choose whether you want the downloaded content to be saved on your mobile device or the SD card.
Download Limit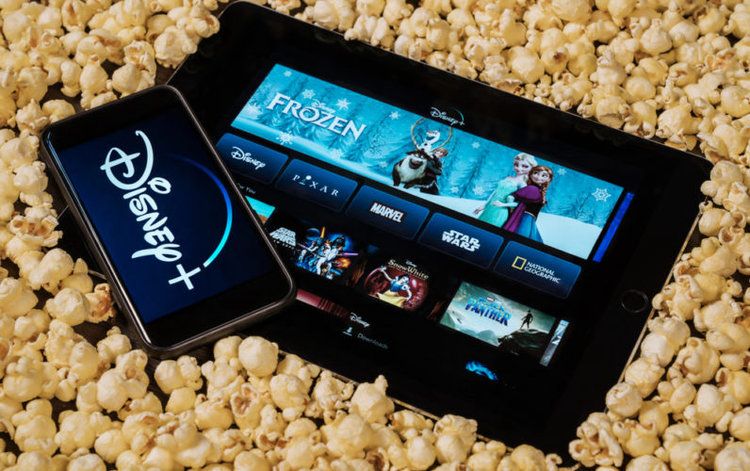 Disney+ does not limit the number of movies and shows you can download.
However, you can only store them on a total of ten mobile devices. You can also redownload the same movie multiple times without an issue.
Hulu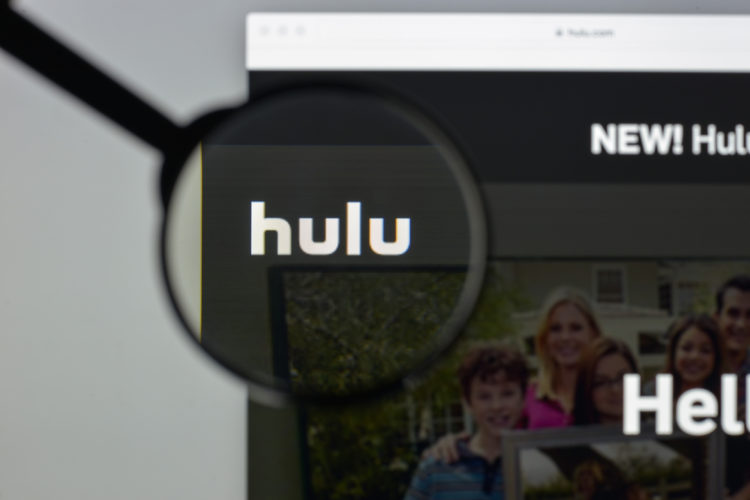 You can watch and download 4K movies and TV shows from Hulu, including Hulu original media. Hulu is a part of the Disney company, and you can get subscriptions that are tied with other Disney services
How to Download 4K Movies on Hulu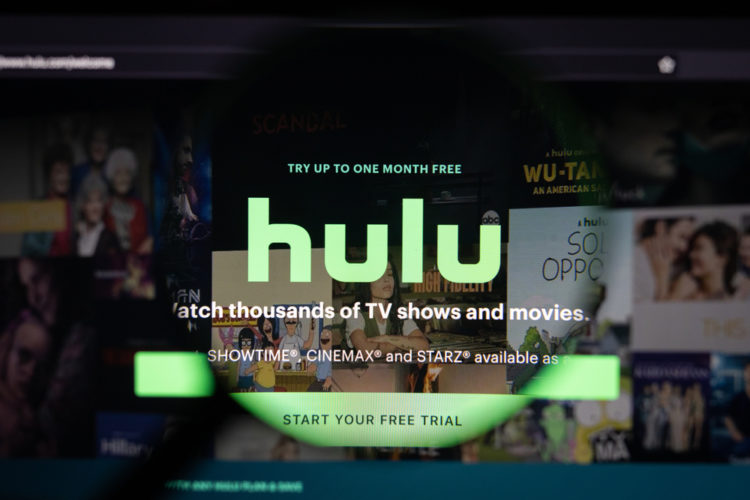 First, you need to have a Hulu no-ads subscription to be able to have access to downloadable content. You can download media using your supported iOS and Android devices, and Fire tablet.
To know if a movie or show can be downloaded, tap on it and look if it has the download icon . If it does, just tap the download button to proceed.
Download Limit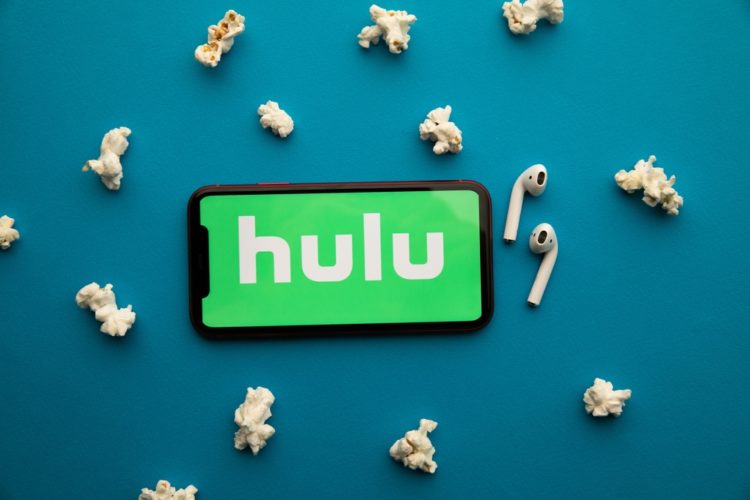 You can download up to twenty-five shows or movies on a total of five devices.
You have 30 days to watch downloaded content before it expires. If you don't watch downloaded content within the period allotted, you would need to renew the download to continue accessing it offline.
Hulu limits how long you are able to watch downloaded media. The moment you start watching a downloaded movie, you need to finish it in 48 hours.
After that, the movie expires. The upside is you can renew the download.
Viewers are given 48 hours to finish watching, or else, you have to renew the download.
Apple TV+
Compared to other streaming services, content on Apple TV+ is not as extensive.
However, you will have access to Apple original videos, which are not available on any other platforms. Subscribers can stream and download these media for offline viewing.
You need a subscription to Apple TV+ or an Apple TV channel to be able to access downloadable content.
You can access Apple TV+ using your iOS and macOS devices, as well as devices running Windows, Chrome OS, and Android as long as you have an Apple TV+ subscription.
How to Download 4K Movies on Apple TV+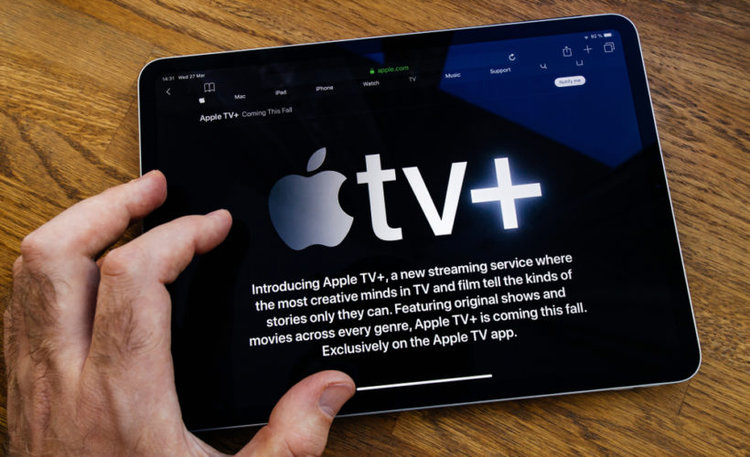 To download a movie or TV show, you need to launch the app and look for the title you want to download.
Click or tap the download button that is seen next to the show or movie title.
You can access downloaded content from the Library tab on your Apple TV+ app.
Download Limit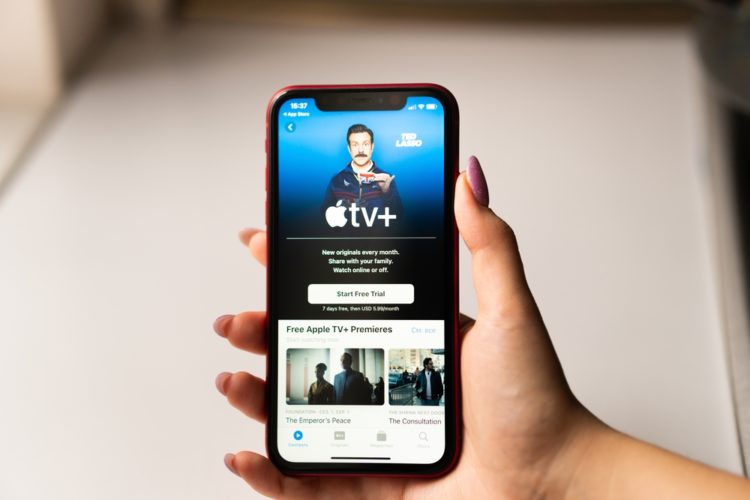 Downloaded media from Apple TV+ expires after thirty days. If you want to keep accessing them offline, you would have to refresh them.
Apple doesn't give a specific number on its download limit, but states that the limit may be dictated by Apple TV channels.
Another caveat of Apple TV+ is that you can only download media on mobile devices. Downloading is not permitted on tv.apple.com, Apple TV devices, Smart TVs, and other streaming devices.
HBO Max
Another streaming service that offers content download is HBO Max. This service gives you access to various titles from different movie-makers, including exclusive access to HBO original content.
How to Download 4K Movies on HBO Max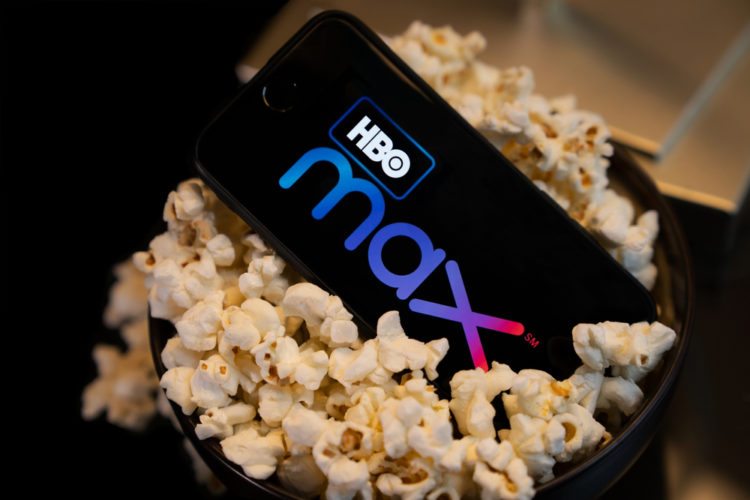 You can download 4K movies from HBO Max using your iPhone, iPad, or Android devices. Open the HBO Max app and search for the movie you wish to download.
If the movie is available, select it to open the description page. If it is available for download, a download button will be visible. Tap on it to begin downloading.
To view downloaded content, go to the Download tab in the HBO Max app.
Download Limit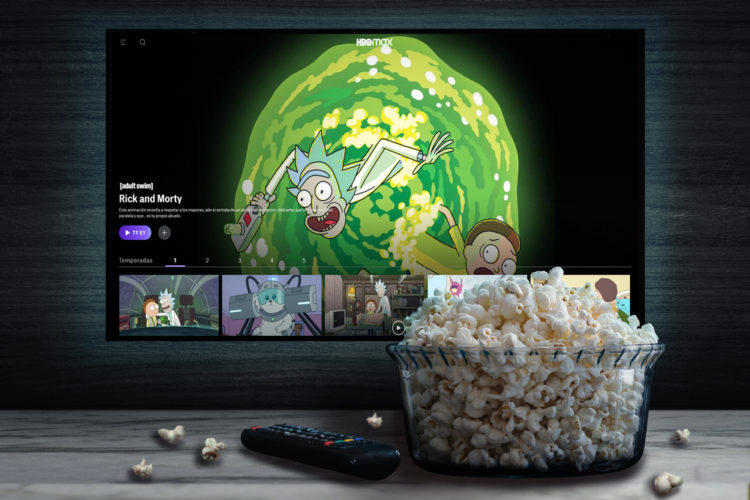 HBO Max allows up to thirty videos to be downloaded per account. After downloading, downloaded videos will be available for offline viewing for thirty days or up to 48 hours after you start watching them.
Once the allotted time has passed, you will no longer be able to view the movie offline. The upside is you can renew the download.
Wrapping Up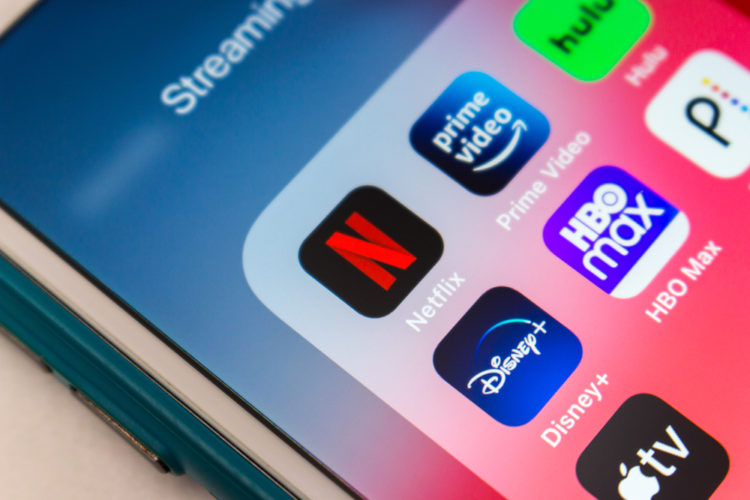 Various services allow users to download 4K movies. But to keep yourself safe, be sure to use legal services like Netflix and other streaming services.
Keep in mind, downloaded movies or TV shows expire after thirty days or 48 hours after you start watching a title. You can renew the download to make it available offline again.
Finally, be sure to use your Wi-Fi when you are downloading content, as it can eat up a ton of data if you use your cellular data.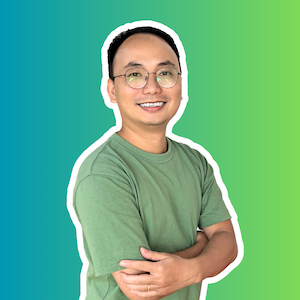 Vance is a dad, former software engineer, and tech lover. Knowing how a computer works becomes handy when he builds Pointer Clicker. His quest is to make tech more accessible for non-techie users. When not working with his team, you can find him caring for his son and gaming.