First, check if your computer has the Microsoft Office suite pre-installed. If you have Microsoft Office, it is likely that PowerPoint was included as one of the programs.
Introduction to PowerPoint
PowerPoint is a presentation program that was originally created by Robert Gaskins and Dennis Austin.
In the early 1980s, they were working for a software start-up known as Forethought, Inc. Gaskins and Austin were tasked with creating new software, and PowerPoint turned out to be promising enough to attract interest from Apple for their Macintosh computers.
Before long, Microsoft acquired PowerPoint and Forethought and turned the product team into their new Graphics Business Unit.
The first version of PowerPoint only offered black-and-white transparencies or flip charts.
However, subsequent versions of PowerPoint added color slides, live video slideshows, animation effects, and audio and video capabilities, resulting in the program we all know today.
In 2003, Microsoft packaged the PowerPoint program as part of their Office software suite, promising users a streamlined experience with a similar user interface as Word and Excel.
Where is my PowerPoint?
For some users, PowerPoint may have been pre-installed when you purchased your computer.
First, check if your computer has the Microsoft Office suite pre-installed.
If you have Microsoft Office, it is likely that PowerPoint was included as one of the programs.
To check if your PC has PowerPoint
Click on the search icon in your taskbar.
Type in "Powerpoint" to search for the program. If it exists, it will appear as an icon in the results.
Click on the icon to open the program.
If your PC is running a version of Windows earlier than Windows 10, click on "Start", "Run" and then type "POWERPNT.EXE" in the Run dialog box.
Click OK or press Enter. If PowerPoint is installed, it should start running.
However, if PowerPoint has not been installed, you will see a message prompt stating "Windows cannot find the program POWERPNT".
To check if your Mac has PowerPoint
First, open the Finder application. Click "Applications" under the heading "Places".
If PowerPoint has been installed, you will see an icon labeled "Microsoft PowerPoint". Double-click the icon to open PowerPoint.
Another way to find your PowerPoint program is by opening the "Applications" folder, then "Office 201X", where 201X represents the year of release.
How do I find PowerPoint on Windows 10?
If your computer is running on Windows 10 operating system, follow the steps above to check if your computer has PowerPoint (for PC users).
Use the Search function to search for PowerPoint, then click on the icon to open the program.
How do I get PowerPoint on my computer for free?
Unfortunately, if your computer did not come pre-installed with PowerPoint and/or the Office Suite, you would have to purchase it from the Microsoft store at https://www.Microsoft.com/store.
Click on the header menu titled "Software", and you will see a drop-down menu. Click on "Office".
a range of Microsoft Office packages
You will see a range of Microsoft Office packages.
Select the one that suits your needs, but make sure that it includes PowerPoint
(Note: Prices have been blanked out as they may vary from time to time).
If you are a Mac user, make sure to purchase the Mac version by clicking "Office for Mac"!
If you do not wish to purchase PowerPoint and/or Office, there are free alternatives you may consider.
Firstly, LibreOffice Impress is convincing presentation software for casual users.
It supports Linux, Windows, and Mac operating systems. It's also open-source and promises multimedia-rich presentations, so go ahead and give it a try!
Our next recommendation is Google Slides. This is part of the Google Cloud platform and allows multiple users to create and edit slides at the same time.
We have previously covered how to save Google Slides to a flash drive, and we find this to be a rather versatile program.
SlideDog is a simple and modern presentation program. The basic version is free and supports all sorts of media files, including PDFs and videos. Its downside is it does not support Mac.
Apple Keynote is a presentation software designed especially for macOS and iOS.
For Apple Devices purchased after September 2013, the Keynote app is free. Thus, Mac users may choose to only rely on Keynote to create presentations.
How to install PowerPoint on my computer?
If you have purchased PowerPoint from the Microsoft store, make sure you are logged in to your Microsoft account.
If you have purchased PowerPoint or Office from an external vendor, make sure you have your receipts and installation manual on hand.
Navigate to https://setup.office.com/. If you are prompted to sign in again, enter your Microsoft credentials and click "Sign-in".
Next, you will be asked to enter your product key. This can be found in your order history in the Microsoft store.
If you have purchased PowerPoint/ Office from an external vendor, the Product Key should be found on the receipt or installation manual.
After successfully entering your Product Key and some other details, you will be prompted to download the installation file. The download may take a few minutes to complete.
Once the installation file has been downloaded, open it up and follow the instructions to install Microsoft Office.
PowerPoint should now be installed as part of the Office package. You may start using it right away to create beautiful presentations!
Bottom Line
PowerPoint has proven to be the most popular and feature-packed presentation program since its creation some thirty years ago.
If you are unsure whether you have PowerPoint installed on your computer or not, follow our steps to check it out.
If you do not have it, we highly recommend you purchase it as it is bound to deliver value for years to come!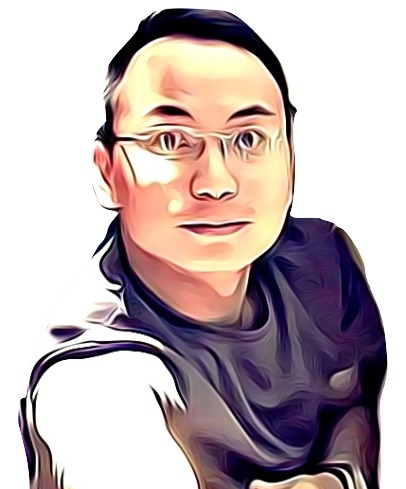 Vance is a dad, former software engineer, and tech lover. Knowing how a computer works becomes handy when he builds Pointer Clicker. His quest is to make tech more accessible for non-techie users. When not working with his team, you can find him caring for his son and gaming.