If you're a teacher, a business professional, or someone using Notability for presentations, a laser pointer may make your job easier.
Laser pointers are a makeshift remote control for your Notability presentations.
They let you control the screen from a distance while you're presenting/speaking.
Ginger Labs (creator of the Notability application) understood this as they included the laser pointer feature in the software update they rolled out recently.
That said, it's also worth noting that the laser pointer feature in Notability works differently compared to other applications used for presentations. Read on.
Activate the Presentation Mode First
One prerequisite of seeing the laser pointer feature in Notability is enabling presentation mode.
To do this:
Open the Notability application on your iPad
You can mirror your screen via HDMI or AirPlay
To connect via AirPlay, scroll down on your iPad's screen and tap on the "Screen Mirroring" feature
Select the display you want to mirror your screen onto
Once you've followed these steps, your iPad's display should be mirrored onto the display you've selected.
The iPad's screen will go dark, and you're going to notice a blue box around your note-taking screen.
This blue box signifies what the viewer is seeing while you're presenting via Notability.
You can also zoom in and zoom out by pinching in and out.
The presentation mode on Notability is signified by a blue icon at the top left of the screen that looks like a projector.
Use the Laser Pointer in Notability
Once you're in presentation mode, you're going to see a laser pointer icon in the toolbar of your Notability application.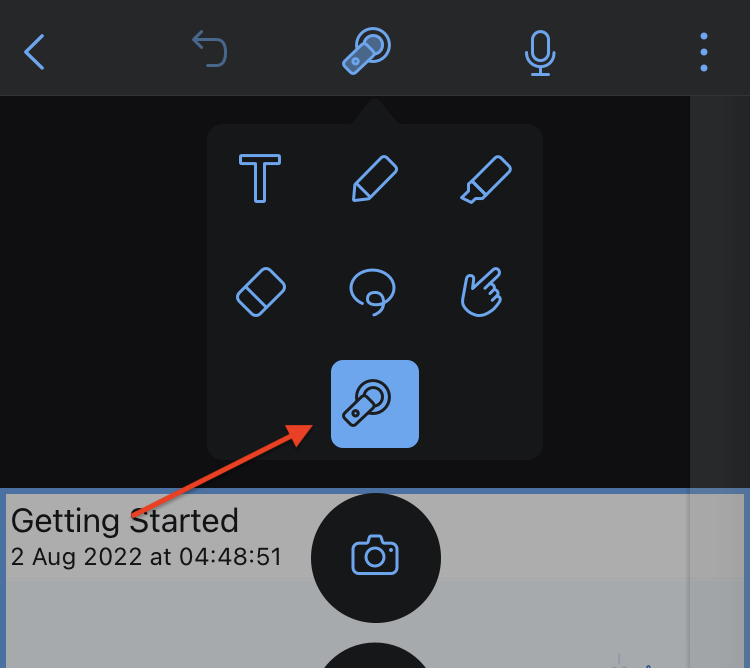 Here's how you can activate it:
It's going to be next to the finger pointer, and it will only show up if you're connected to an external display.
Once you tap on it, you're going to see an option to pick between four different colors, and there's also going to be a feature called "Hold Laser Tail."
Once you've picked a color, the laser pointer feature will be enabled.
The laser pointer feature in Notability works a lot like a highlighter.
When you're using the laser pointer, you can use it to highlight different contents on your screen, but the "laser beam" from the pointer disappears almost immediately.
That said, the laser beam's tail will only stay on the screen if the "Hold Laser Tail" feature has been turned on.
This feature allows the pointer to have a tail for two seconds.
To move the laser pointer around the screen, you can use your finger or an Apple Pencil.
If you turn it off, there's going to be no laser tail on the screen.
However, we would recommend keeping this laser tail on since tracking the laser pointer without it can be difficult.
How to use Notability iPad app in presentation mode with laser pointer to external display?
Bonus
While you're presenting on Notability, you can also use a note-taking screen (called Multi-Note) that will only be visible to you.
This feature can be useful when presenting with a laser pointer since it lets you engage with what you present.
Here's how you can use multi-note while presenting with a laser pointer.
Opening Multi-Note on an iPad
Open a new note
Swipe from your screen's left, and you'll open the Note Switcher
Tap the three vertical dots for a note
Tap "Open On Right" or "Open On Left" to open a note on the left or the right side of the screen
Users can also drag a note from the Note Switch into the editing area.
If you're using the left-handed mode, the Note Switcher will open on the right side of your screen.
Closing Multi-Note on an iPad
Launch the Note Switcher app
Tap on the note you want to close
Tap "Close."
You can also drag the handle that is between the two notes to the side of the screen.
This will close the note automatically.
More Notability Tips and Tricks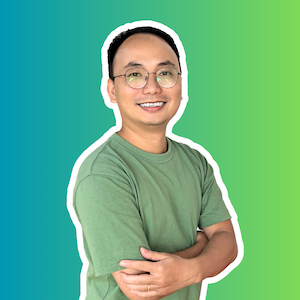 Vance is a dad, former software engineer, and tech lover. Knowing how a computer works becomes handy when he builds Pointer Clicker. His quest is to make tech more accessible for non-techie users. When not working with his team, you can find him caring for his son and gaming.