These days, it's common to find more and more wireless solutions, whether that means transferring files, sharing media, or even streaming video and games.
However, plenty of wired connections are still essential, and ports remain a reliable connection solution. For example, a quick look at your monitor or computer CPU will show you various ports, such as USB, Thunderbolt, and even the older VGA.
That said, the last decade or so has seen HDMI become the common standard for proprietary connection interfaces, making it one of the quickest and most reliable ways to connect devices.
So, if you're looking to connect your GPU to your monitor, where exactly is the HDMI port on a monitor?
The answer is as simple as checking the ports on the back of your monitor. Depending on the unit you have, your monitor may feature anywhere from a couple of HDMI ports to several interfaces, including DisplayPort and even VGA. However, modern monitors that feature high refresh rates and resolutions tend to feature the latest HDMI port, HDMI 2.1.
If you're interested in learning more about HDMI ports and monitors, this article will detail the HDMI ports, monitors, why you should use them, and anything else in between.
What is HDMI?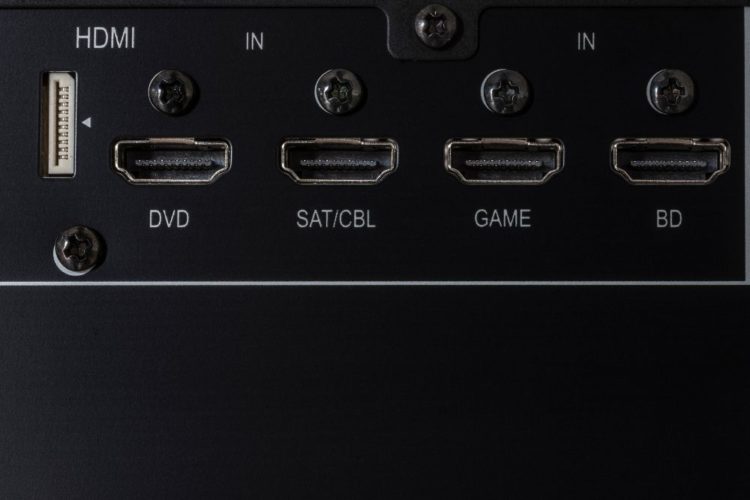 If you use any modern monitor or TV, then it's more than likely that you've already used an HDMI connection before.
An abbreviation for High Definition Multimedia Interface, the HDMI was first released back in 2002. It was also developed by several top manufacturers, including Sony, Toshiba, and Panasonic, to name a few.
During the early 2000s, VGA ports (the standard at the time) were starting to show their age. As they are analog cables that rely on electrical surges, VGA cannot transmit both audio and video, and its max resolution is only 1080p.
As a result, HDMI was developed as a replacement. However, it would take a few years and the switch to digital cables for HDMI to be fully adopted, making it the new standard for connections.
Since then, HDMI went through several versions, with the new one improving upon the last.
The newest HDMI version is 2.1, capable of transmitting 8K and 10K resolutions for the most high-end set-ups. It also enables a bandwidth of up to 48 Gbps, making it the fastest cable currently available in the market.
Why Do Monitors Use HDMI Ports?
In terms of connections, a monitor doesn't need to use an HDMI port for connection. It's also not a requirement, as a manufacturer can use plenty of other connectivity solutions.
As a matter of fact, quite a few do not offer HDMI. In such cases, the monitor may instead opt for only DVI, USB-C, or DisplayPort connectors, and it will still function just like any other monitor.
Furthermore, plenty of other options even exceed that of HDMI's capabilities. For example, monitors that use DisplayPort 2.0 ramp things up by having a bandwidth of 77.37 Gbps, meaning that it can output 16K resolution at 60Hz, provided you have the GPU for it.
Additionally, DisplayPort 2.0 even enables dual-monitor support at higher resolutions and faster refresh rates. For example, it can easily output dual 8K displays at 120Hz. For this reason, you will find gaming-oriented monitors and PCs using DisplayPort instead of HDMI.
However, the reason why plenty of monitors and TVs use HDMIs is simply that it's the standard, and plenty of consumers that utilize these products expect an HDMI port or two.
HDMI cables are also more common in households, so it's natural for people to use something they are already familiar with.
Do All Monitors Have HDMI Ports?
The answer is no. However, most monitors and televisions come with HDMI ports as well as the much older VGA.
On that note, more TVs use HDMI, while high-end monitors used in gaming-oriented set-ups often use the latest DisplayPort version, as these are more capable and offer faster refresh rates.
For the standard, everyday users with ubiquitous consumer electronics, however, HDMI ports will work just fine.
But what does an HDMI port look like on a monitor?
Given that you're using the standard HDMI size (there are also mini-HDMIs, though they are less common), an HDMI port looks a bit similar to a USB port, albeit with a more trapezium shape. It's a recognizable outline and, often, HDMI ports either have a label that says "HDMI" or sports its logo up top.
Unlike standard USBs, HDMI cables are also easier to input, as the shape itself doesn't allow for the wrong insertion on your part.
How to Connect an HDMI Cable to a Monitor?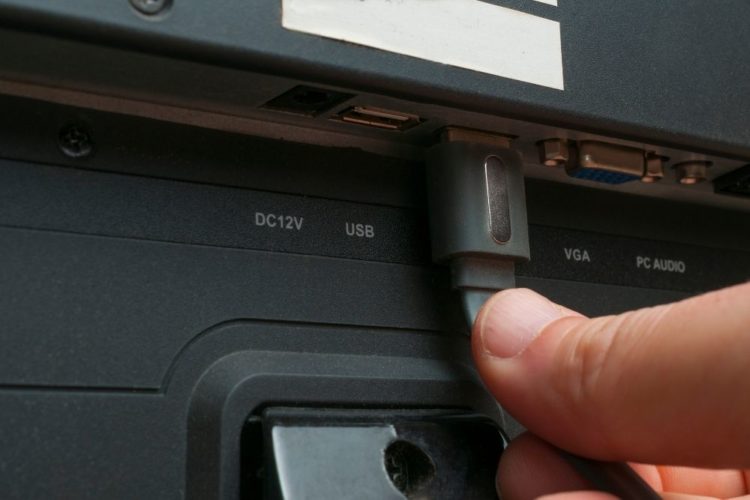 As long as you have the needed components, connecting an HDMI cable to a monitor is a walk in the park.
To start, take your male HDMI cable and locate your monitor's female HDMI port. If it doesn't have one, you can either use a DisplayPort cable or an adapter. Either way works.
Assuming your monitor has an HDMI port, insert the cable in the port and secure it. Then, locate the other end of your cable and do the same thing in your GPU's HDMI port.
Suppose the cable has no problems and you're using the correct HDMI version compatible with your GPU and monitor. In that case, you should be able to enjoy your choice of media in the highest resolution properly.
Otherwise, using an older HDMI cable will still work, but it will only transmit the resolution it's capable of. For example, using an HDMI 1.4 cable on a monitor that supports 144Hz will only give you 30-60Hz.
But if you wish for higher resolutions, we recommend investing in an HDMI 2.0 or 2.1 cable.
One great example is the SecurOMax HDMI cable, which features a gold-plated connector that supports up to 4K UHD. It also comes with a braided cable and is quite affordable.
Last update on 2023-10-01 / Affiliate links / Images from Amazon Product Advertising API.
There's also the Belkin HDMI 2.1 Ultra High-Speed cable, which future-proofs you as it supports 8K resolutions, 4K at 120Hz, and even features a braided jacket for extra stability. Utilitywise, this cable is best used in game settings.
Sale
Last update on 2023-10-01 / Affiliate links / Images from Amazon Product Advertising API.
Final Thoughts
If you're looking to connect your PC to a high refresh monitor, you should locate the HDMI port on the back. The same goes for any modern television, as HDMI is the standard used for most consumer electronics.
Best of all, HDMI ports are backward compatible and should work with any HDMI cable. However, if you want to take advantage of better graphics, we suggest future-proofing yourself with the latest version of the HDMI.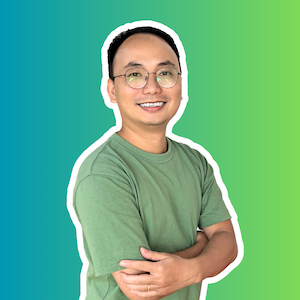 Vance is a dad, former software engineer, and tech lover. Knowing how a computer works becomes handy when he builds Pointer Clicker. His quest is to make tech more accessible for non-techie users. When not working with his team, you can find him caring for his son and gaming.