If you're in the market for a projector screen, you've no doubt come across the brand Elite Screens.
It's one of the primary US-based projector screen manufacturers. It's also a key player in the global projector screens market.
Elite Screens operations span four continents.
The brand has been in business since 2004 and has won a slew of awards over the years. They make a wide range of projector screens, including:
manual screens
electric screens
portable screens
fixed-frame screens
outdoor screens
whiteboard and pliable screens
Should you buy one of their screens?
Before spending cash on an Elite Screens display, you want to know what kinds of products they make. Are they any good?
And we get it. Few people will spend hundreds of dollars on a random product.
That explains our intention here today:
To help you figure out the quality level and features you can expect to get from Elite Screens products. Then you can see if it matches the asking price.
We'll also tell you in what part of the world the company manufactures its screens. That way, you'll be confident in deciding whether to buy an Elite Screens projector screen.
Where Are Elite Screens Manufactured?
Elite Screens manufactures its screens in China. They also manufacture some parts and accessories in Taiwan and Vietnam.
The Elite Screens production facility in China is ISO 9001:2015 certified, meaning:
their quality management system embodies ISO 9001 principles
their products meet statutory and regulatory requirements
their products meet customer requirements and expectations
they have systems in place to improve product and service quality. And they do all these to boost customer satisfaction.
Their R&D facility is in Taiwan, and this is where they come up with the design concepts for all their products.
The company then hands over approved designs to the production facility for implementation.
Their headquarters in California is the core of the operation. It provides the engine power needed to run the company arms located across the globe.
Besides, they have offices in Maryland, USA, Mexico, Canada, Asia, Europe, and Australia.
Other places in Asia where Elite Screens has a presence are Hong Kong, India, and Japan.
In Europe, the company has offices in Germany, Latvia, and France.
All these satellite facilities serve as logistics, warehousing, sales, and service locations.
Are Elite Screens Any Good?
Elite Screens makes decent products.
There are specific traits that make Elite Screens projector screens a worthy bargain. The most noticeable include:
1. Screen Design
Screen design may not seem like a big deal to some people. But to individuals who wish to project the best image possible, the screen design is crucial.
For example, if the screen appears bent in some areas, you may not have a good view of the image from some angles.
Most Elite Screens projector screens lie flat against the surface when you fix them on the wall. Plus, they are nice-looking and neat.
2. Minimal Color Shift
We've not noticed any color shift in the Elite Screens models we've used so far. And that means the image quality is the same across the screen, regardless of viewing angle.
So the image looks the same whether you're seated in front of the screen or at the edge.
3. Picture Quality
When it comes to screens, picture quality is everything.
True Colors
The best screens project an accurate reproduction of the image. They show the image as the content creator wanted you to see it.
And that's what Elite Screens strives to offer.
The blacks are rich, the greens stay green, and the reds are a true red.
Little to No Tint
The perfect screen is color neutral with no visible tint. But perfect isn't always available.
Many brands struggle with color neutrality, and those that come close to attaining it cost an arm and a leg.
Some Elite Screens screens have minimal tint. But it's so minimal that most viewers don't even notice it's there.
Rich Detailing
One of the true measures of how good a screen is? Well, we'd say how well the details pop.
Screens from Elite Screens project sharp images. But the fact that you can see the deep details in both dark and bright scenes makes the brand stand out.
4. They Have A Wide Viewing Angle
Elite Screens screens' viewing angle is usually between 70 degrees and 180 degrees. So they support a wide viewing angle.
For example:
Elite Screens manual projectors have a 160-degree viewing angle
Elite Screens wall-mounted and floor-rising electric screens have a 160-degree viewing angle
Most of their portable projector screens have a 160-degree viewing angle
Among Elite Screens fixed-frame projector screens, the:
Polar Star has a 70-degree viewing angle
ezFrame Plus Series models have a 180-degree viewing angle
The Aeon CLR 3 Series has a 170-degree viewing angle
The Lunette Series has a 180-degree viewing angle
Prime Vision models have 160/180-degree viewing angles
From the Aeon, Sable , and Pro Frame Series, the:
AcousticPro UHD and 1080P3 have a 180-degree viewing angle
CineWhite® UHD-B has a 180-degree viewing angle
CineGrey screens support a 160-degree viewing angle
PowerGain has a 120-degree viewing angle
CineGrey 3D® has a 90-degree viewing angle
Here's why a wide viewing angle is cool. You can view the screen from different sitting positions without losing image fidelity.
5. Screen Gain
Elite Screens keeps the gain value close to the accepted standard screen gain of 1.0. The average screen gain for most of their projector screens is 1.1-1.4.
At that gain ratio, the screen brightness is almost like that of the source light.
So there'll be very little ambient light reflection, hotspotting, and color shifting.
And this means the screen has just the right amount of brightness. The screen isn't dark or the light reflected too bright. So the image quality will not change much, even when you're seated farther from the screen.
Conclusion
Elite Screens is one of the leading players in the projector screen market.
Their product offering is broad and all-inclusive, and it ranges from:
outdoor projector screens to projector screens suitable for the boardroom
manual screens to electric screens
portable screens to pico screens
wall-mounted screens to floor-rising screens
and more
The company runs an R&D facility in Taiwan and manufactures its products in China.
They have regional offices across North America, Latin America, Asia, and Europe. And this helps bring their products closer to the market.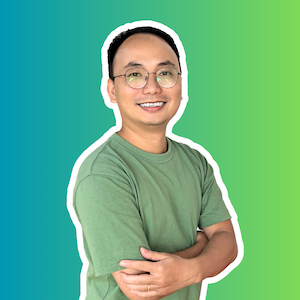 Vance is a dad, former software engineer, and tech lover. Knowing how a computer works becomes handy when he builds Pointer Clicker. His quest is to make tech more accessible for non-techie users. When not working with his team, you can find him caring for his son and gaming.