If you are excited about the new Switch games launching this year, you should get a jump on things now!
Waiting too long can risk the dreaded Out of Stock label we see on highly sought-after items. If you want something and can't wait for its release, you should pre-order them from certified distributors.
Best Buy is one of the most reliable electronic retailers anywhere globally.
The industry-giant grants consumers access to a myriad of gadgets worldwide. Its selection includes video games, appliances, mobile phones, tablets, televisions, and even stationery items for school.
For better overall accessibility, Best Buy won't charge customers until their pre-ordered items are shipped.
Payment details are required upfront when placing any orders, but customers won't be charged until their orders are sent out for delivery.
What Is a Pre-Order?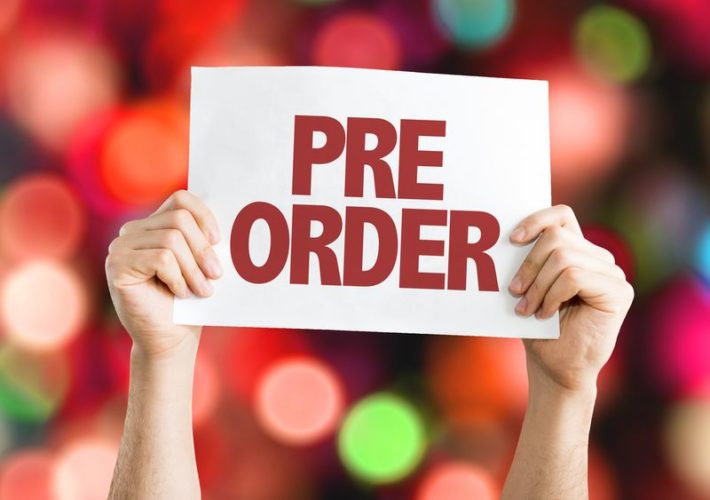 A pre-order is when you place an order before the item's actual release.
Best Buy offers consumers access to various goods on its websites before different suppliers dispatch products to their distributors.
The one-stop-shop is partnered with hundreds of labels, from recording studios, gaming corporations, and tech companies.
Best Buy is given intel on various releases before its details are made public. Items may be available for order as soon as they are promoted on the website.
Sometimes you can place an order before release dates are publicly announced. However, suppliers and manufacturers can change release dates listed by distributors, even after placing an order.
Don't worry. Best Buy keeps buyers posted on their orders, including potential delivery delays and postponed releases.
When Do I Get Charged for My Orders From Best Buy?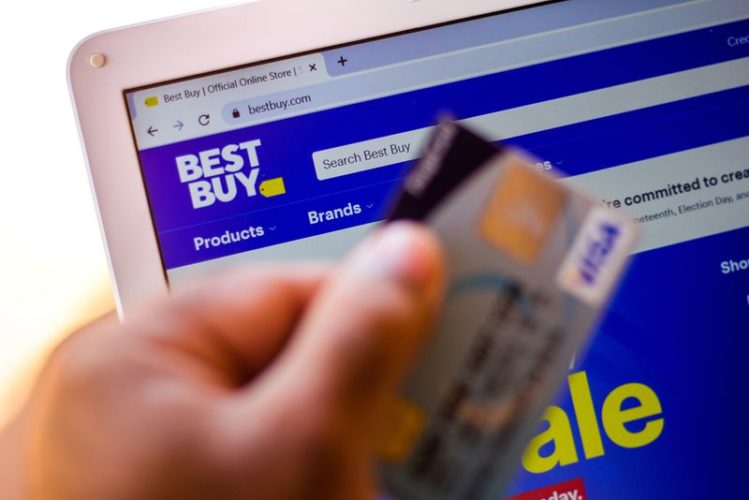 Whether you place it in one of its brick-and-mortar shops or website online, Best Buy won't charge you until your order is en route.
If you are worried about credit card payments not going through, you will have more time to prepare the amount before being charged.
Go ahead and place an order now for next month's release! Just make sure you don't miss making this month's credit card dues for a more seamless purchase.
What Can I Pre-Order?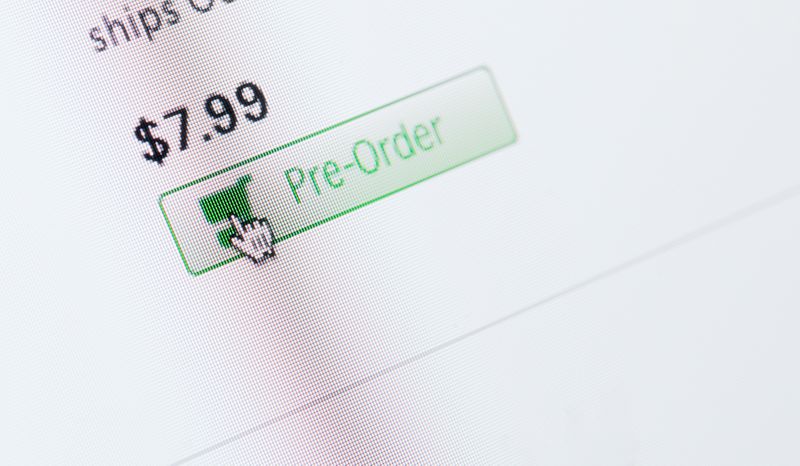 Anything and everything!
You can pre-order just about anything from Best Buy's diverse selection. However, the items mostly made available for pre-orders are those harder to attain.
Commodities harder or more costly to manufacturers tend to have limited releases.
Best Buy makes most games and techy gadgets available weeks or even months before their scheduled market release.
Where Should I Pre-Order?
Don't bother ordering from unknown or shady sellers, especially when pre-ordering things.
Since you won't be expecting your items to arrive as soon as possible, it grants scammers more time to get away with taking your hard-earned cash.
By the time you come knocking for what you paid for, they might already be enjoying it for themselves using your deposit.
How Long Will It Take to Receive Something I Pre-Order From Best Buy?
Typically, when you place a pre-order, you know when its release date is expected.
"Expected" being the operative word.
Since it is only the distributor and not the actual manufacturer, release dates stated by Best Buy aren't one hundred percent accurate.
They are subject to change, and your orders will be sent out as soon as they are released to Best Buy for distribution and at your doorstep three to five business days after they are shipped from its fulfillment facilities.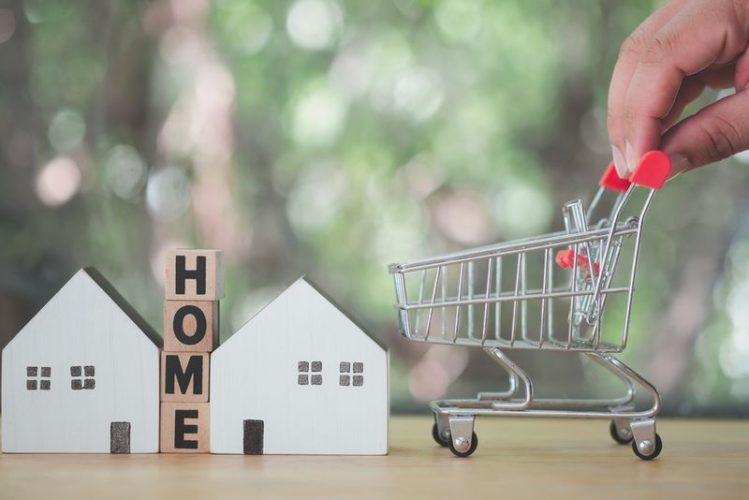 You can also opt for quicker delivery with Best Buy's One Day and Two Day delivery options for an extra charge.
When you place a pre-order with Best Buy, you must submit contact details. A customer representative will notify you anytime there are changes in your order's timeline.
You can also opt for an In-Store pick-up on selected items.
What Are the Benefits of Pre-Ordering?
Sometimes, selected items available for pre-ordering come at a lower price than they do upon their release.
Best Buy also ensures your pre-orders are prioritized so you can worry less about getting to the store on time.
You don't have to worry about lining up and going home with nothing on the actual day, which is the case in most limited releases.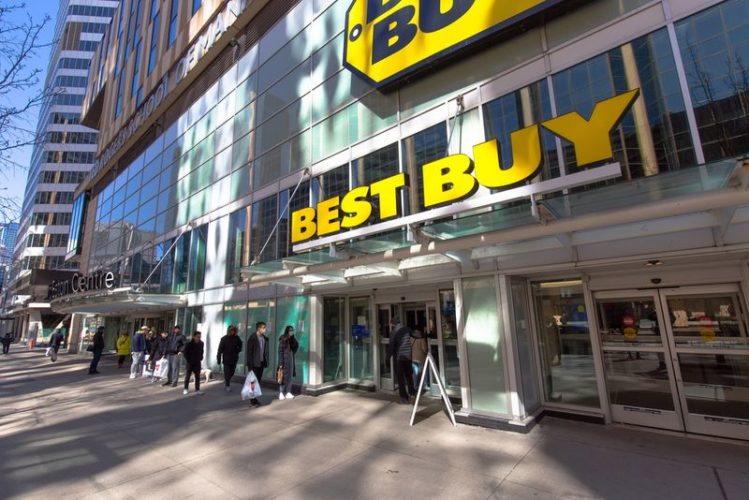 Who wants to line up these days anyway? By staying ahead of the curve, you reduce exposure and heighten your chances of securing your items comfortably.
Another great feature is Best Buy offers buyers with pre-orders more cost-efficient solutions. If you placed a pre-order for an item amounting to $59 and prices suddenly drop to $49 instead, you would only be charged $49.
However, if you placed an order for something worth $29 and prices suddenly surge to $40, you will still only pay $29.
When you place a pre-order with Best Buy, you will always pay the lowest possible cost declared by the retailer, from when you place your order until it is shipped.
Additionally, if free gifts and other special promotions are declared to go with your purchase, they will be automatically added to your existing order.
How to Pre-Order From Best Buy?
If your desired item is available for pre-order on the BestBuy website, it doesn't require much more than a regular purchase.
Go to BestBuy.com
Click on the drop-down menu on the left.
Select which category your item falls under.
Select your item and click add to cart.
Add your preferred payment method at check out, and you're done!
You will receive a notification from Best Buy regarding your item with a reference number you will need later attached.
Congratulations! You have placed a pre-order and will receive it on or around its scheduled release date.
So Ordered!
We hope we have helped you understand more about Best Buy and its pre-ordering process.
Remember, it's an efficient alternative to buying things the regular way. Don't wait for stocks to run low before placing an order!
The sooner you place an order, the better chances you get them before everyone else. You might even score a price deal!
Don't forget, Best Buy and other prominent distributors should be the only sources you place pre-orders with, so you never have to get anxious about getting your items.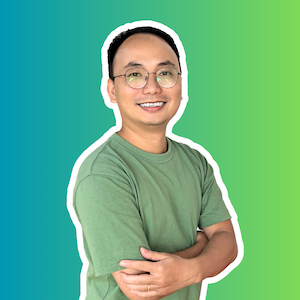 Vance is a dad, former software engineer, and tech lover. Knowing how a computer works becomes handy when he builds Pointer Clicker. His quest is to make tech more accessible for non-techie users. When not working with his team, you can find him caring for his son and gaming.