Laser pointers are incredibly versatile tools that can be used for everything from playing with your pets, to instructing a class, to controlling animal pests.
However, when it comes to buying laser pointers, it can be hard to know which ones are of good quality and which ones aren't worth the money you're paying.
That's why we've compiled this guide on what to look for when buying a high-quality laser pointer!
Through our tips below, you will learn all you need to know so that you can pick out a laser that is right for you.
How can you tell how strong a laser pointer is?
Laser pointers are useful tools, but we also have to be aware of the power they have. So, before you dive into our tips, let's learn about the different laser pointer strengths and the dangers that come with them.
There are two main ways to find the strength of a laser pointer: check the manufacturing details, or use a Laser Power Meter.
The easiest way to tell the strength of a laser pointer is by checking the manufacturing details, which should indicate the class of the laser and/or the strength of the laser in milliWatts (mW).
If you buy a Laser Power Meter , you can use it to measure the strength of the laser pointer in Watts.
But what do classes and Watts tell us about the strength of a laser pointer?
Class 1 lasers have a strength of up to 0.39 mW and are safe for the eyes. Higher power lasers can be reduced to Class 1 by enclosing them and turning them into embedded lasers, which are safe as long as they are undamaged.
Class 1M lasers typically have a strength of up to 0.39mW, but they have magnified beams. Because of this, they should NOT be viewed with any optical instruments, excluding prescription glasses.
Class 2 lasers typically have a strength of less than 1mW, which means they can damage naked eyes, so NEVER shine them directly into anyone's eyes. However, they are weak enough that your blinking reflex should protect you from any major damage.
Class 2M lasers are the same as Class 2 lasers, except that they are magnified. Because of this, they should NOT be viewed with any optical instruments since this could damage your eyes.
Class 3R or Class 3A lasers typically have a strength from 1mW to 4.99mW, which means they're dangerous to naked eyes but should be safe if handled responsibly.
Class 3B lasers have a strength from 5mW to 499.9mW, which means that they are capable of causing eye injuries, skin burns, and small fires. Thus, never direct them at anyone or into reflective surfaces – although diffuse reflection may be safe.
Class 4 lasers typically have a strength of 500mW or higher, which means that they are capable of igniting fires, causing sunburns, and permanently damaging eyesight. Thus, never direct them at anyone or any reflective surfaces – even diffused surfaces.
What to look for when buying a high-quality laser pointer?
Since we've covered the basic safety facts, it's now time to get into our tips for buying a high-quality laser pointer that's best for you!
Tip #1: A laser pointer that is suited to your needs.
Before you even start checking out laser pointers, think about how you plan to use your laser pointer. The application of your laser pointer will decide all of the other factors, including color, power, and features.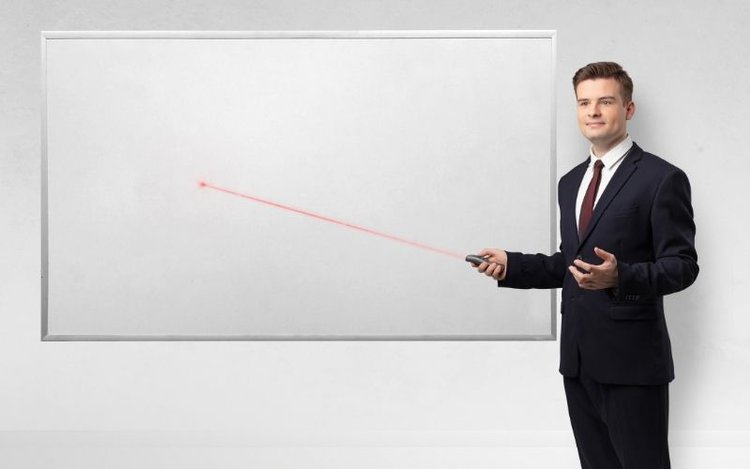 Will you use it only for playing with your pets or instructing classes?
Will you use it for astronomy or shooing animal pests from your property?
Or will you use it as a tactical tool that can clean, cut, weld, or burn?
Knowing what you will use your laser pointer for is extremely important since you can save money by buying something that has just the right amount of power for your needs.
This will also help prevent you from buying a laser that is overpowered and that you have to be more careful with. After all, a laser that burns won't be good for playing with your pets!
Tip #2: A laser pointer that is legal in your area.
In the United States, most areas only allow laser pointers with an output of 5mW or below for civilian use. Any laser pointers with higher outputs are considered illegal.
However, some areas may allow for higher-powered laser pointers, or they may have permits that you can apply for so that you can use high-powered laser pointers.
So, if you want something that's stronger than 5mW (like a laser pointer capable of burning), we recommend checking with the authorities in your area first, so you don't get into trouble with the law.
Tip #3: A laser pointer with the right color.
Color may seem like a superficial feature of a laser pointer, but it isn't just for aesthetics.
The color of a laser pointer's light indicates the wavelength that it produces, and different wavelengths have different levels of visibility. The human eye can see wavelengths from 400-700 nm, and wavelengths near the extreme ends of this range are less visible to us.
Red lasers have a wavelength of 638-670 nm, which means they are visible, but they are only easy to see in rooms with dim or no light. This makes them popular for casual use in the home and classroom.
Orange lasers have a wavelength of 593 nm, and Yellow lasers have a wavelength of 589-593 nm. These are technically more visible since they're further from 700 nm, but they're not as popular for everyday use due to the lightness of their colors.
Violet lasers have a wavelength of 405 nm, making them barely visible to the human eye. Thus, it's not that popular of a choice.
Blue lasers have a wavelength of 450-488 nm, so they're more visible than violet lasers at the same power output. They have become more popular in the past few years, but mostly for aesthetic uses.
Green lasers have a wavelength of 515-532 nm, and they are the most visible (and dangerous) to the human eye. Green lasers are brighter than all other colors for the same output power, making them perfect for long-distance uses like astronomy, presentations, and pest control.
Tip #4: A laser pointer with just enough power.
When it comes to laser pointers, more power does not always equal better.
Output power is the final factor that decides your laser pointer's range, brightness, burning ability, and safety class. The stronger the output power, the more dangerous a laser pointer will be, and the more carefully you will have to handle it.
So, to avoid getting something overpowered, make sure you get a laser that has just the right amount of milliWatts for your needs.
For playing with pets, it's best to use a laser below or equal to 0.39mW. This is a Class 1 laser, making it the safest for casual use.
For presenting, we recommend using a laser that's either Class 2 (below 1mW) or Class 3R (below 5mW). These are strong enough to be visible in a dimly lit room, but be sure to never shine them into anyone's eyes or onto reflective surfaces.
For pest control, Class 2 or Class 3R lasers should also be fine. These will be visible to animals even from a distance but won't hurt them unless shined into their eyes.
For astronomy, Class 3R lasers have just enough power. However, be sure not to shine the laser onto any aircraft since that is illegal in most areas.
For tactical use, Class 3B (below 500mW) or Class 4 (500mW or higher) should work, but they are often not legal for casual use. They are also capable of injuring you and starting fires, so we recommend this only for professionals.
NOTE: no matter what output power your laser has, always remember that lasers are immensely powerful and should be handled responsibly. Never shine a laser onto any living being, or try to dismantle a laser unless you are a professional.
Tip #5: A laser pointer with useful features.
Features may seem like a small thing, but if you are using your laser pointer often, they can make all the difference.
One handy feature is an adjustable focus, which lets you adjust the laser pointer's beam intensity.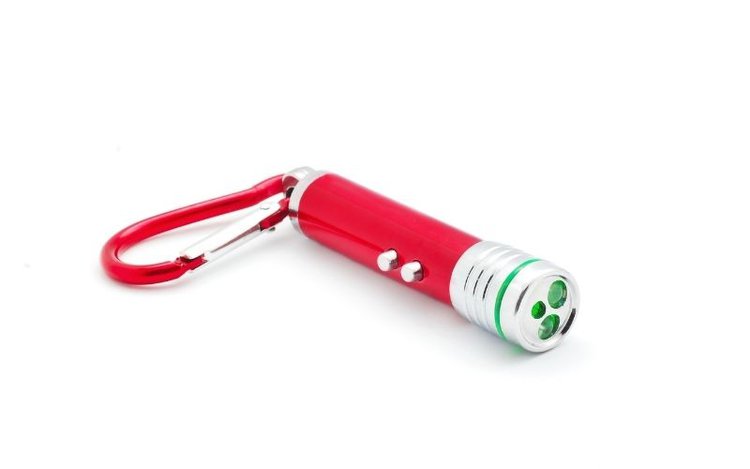 Safety features are also essential, especially if you get a Class 3B or Class 4 laser. The FDA requires all laser pointers above 5mW to have a power key, a safety shutter, a warning light, a secondary interlock key, and a 2-second delay.
Even if it's as simple as where the power button is located, be sure to choose features that make the laser pointer easy to use.
Tip #6: A laser pointer that is worth your money.
Finally, after deciding all of the details, it's time to compare prices and reviews.
Even if a laser pointer is cheap, it will still be a waste of money if it conks out after one use!
So, before buying anything, be sure to check its reviews on sites like Amazon and Youtube, then compare it to similar laser pointers in the same price range.
Where to buy a laser pointer?
Now that we've given you all of our best tips on choosing a high-quality laser pointer, let's get to where you can get one!
The most accessible and varied source of laser pointers is Amazon. Through Amazon, you can browse through hundreds of different laser pointers and read all of the reviews from previous customers to learn more about how their quality holds up with actual use.
Sale
You can also buy from other sites that specialize in laser pointers, such as Laserglow and Optotronics.
But if you already have experience with laser pointers and want more of a challenge, you could also buy laser pointer kits from hobby stores, like Barnett Unlimited!
Conclusion
When looking for a laser pointer, it's important to think about its application, legality, color, power, price, features, and reviews.
Once you know exactly what you want and do your research, it should be smooth sailing.
Whatever laser pointer you do end up choosing, we hope this article helped you!
Last update on 2022-07-04 / Affiliate links / Images from Amazon Product Advertising API.