Is bigger always better? When it comes to computer monitors, that may not be the case.
You have to consider various parameters when choosing your monitor size like how much screen space you need and your comfort while you are using it.
If the screen is too big or too small, it can cause eye strain or other discomforts.
What Size 4K Monitor Is Best?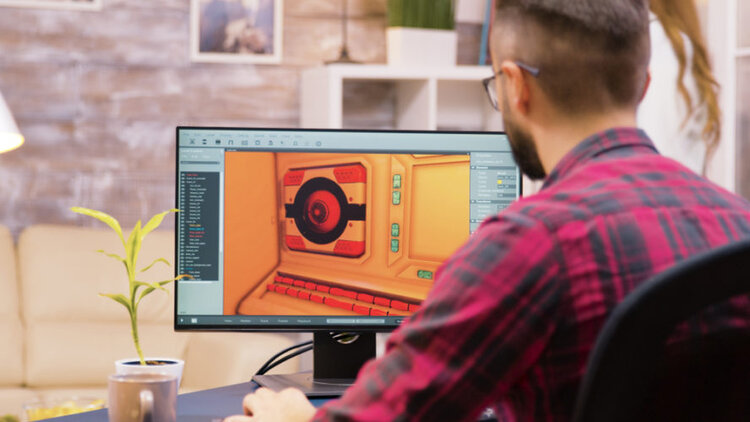 When choosing the best size for a 4K monitor, you have to consider its resolution, pixel density or pixels per inch (PPI), and viewing comfort.
Resolution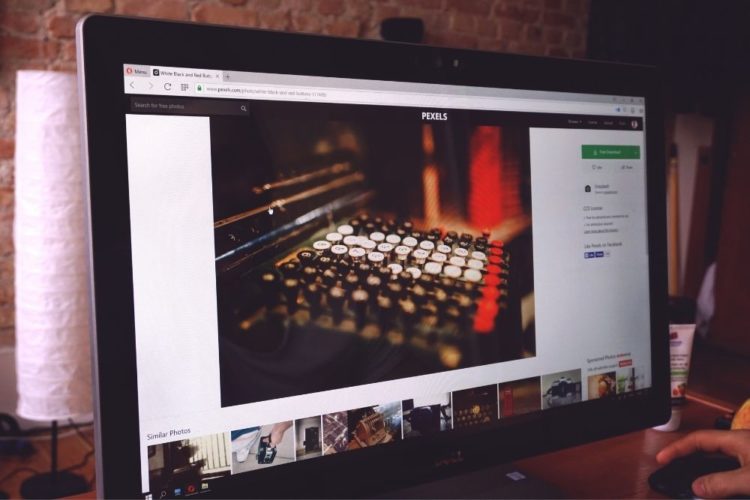 If the resolution of your monitor is 1920×1080 pixels or 1920×1200 pixels, you get the best image quality with a screen size of 23 to 24 inches.
If you get these resolutions on a bigger monitor, you would suffer from poor image quality. This is what most would call pixelated or the images are not smooth to look at.
For ultrawide monitors with a resolution of 2560×1080, you can get it in 25 to 29 inches. It will give users a more horizontal space while also giving clean and clear images.
4K monitors are available in various sizes ranging from 22 to 43 inches. Most recommend getting a 4K monitor in 27 inches or bigger.
Pixel Density
The number of pixels in a square inch (Pixel density) affects viewing experience, too.
The higher the number of pixels will translate to a better image quality while bigger but fewer pixels mean the images will appear more pixelated when you zoom in or out.
Here are the best pixel densities based on your 4K monitor size:
183 PPI for a 24-inch monitor
163 PPI for a 27-inch monitor
138 PPI for a 32-inch monitor
110 PPI for a 40-inch monitor
Viewing Comfort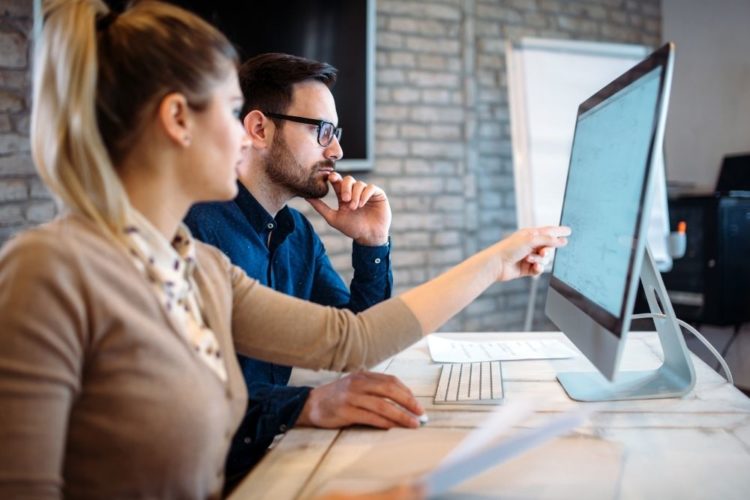 User comfort still plays a huge part in choosing the best size of a 4K monitor. For some people, 24 inches is big enough for their needs and won't cause them to strain their neck or eyes when looking at it.
Meanwhile, others prefer a bigger screen, especially for gaming as it allows them to see more of the playing field. For some gamers, a bigger screen also makes them feel like they are part of the game.
However, for some people, using a big screen at a short viewing distance can strain their eyes and even cause headaches. So how far you are when you'll be using the monitor should also be considered when deciding on the size.
The general rule is to put a distance of one arm's length between your eyes and your monitor. For screens up to 27 inches, this distance will work just fine. However, if you're going to be positioned more than five feet away from your screen, you should consider getting one larger than 27 inches.
This is subjective, however. Each individual will have their own preferences so the best thing you can do is to visit your nearest computer shop and see for yourself which sizes work best with the distance you'll be using it with.
Best 4K Monitor Size for Office Use
Office workers have various tasks. Some of them can work on small screens like on laptops. Others require a spacious desktop so they can open multiple apps and view them all without having to shift tabs or minimize some windows.
For office use, the recommended 4k monitor size is anything from 24 to 27 inches. These monitors are just the right size for viewing documents, designing or graphic work, and more.
The LG 24-inch UltraFine features a 24-inch 4K UHD IPS display with 178º left-right and up-down viewing angle, a refresh rate of 60Hz, and a response time of 14ms.
Last update on 2023-05-31 / Affiliate links / Images from Amazon Product Advertising API.
This LG monitor can be adjusted in height and viewing angle. It also seamlessly integrates with macOS.
For connectivity, it comes with ports for USB Type-C, Thunderbolt 3.0, and Daisy Chain.
Best 4K Monitor Size for Gaming
Some gamers are content with using 24-inch 4K monitors, but others find it to be too small to see all the fine details of a game.
Others suggest that the best 4K monitor for gaming is 27 or 28 inches. It offers many play areas but is still small enough if you want a dual or multiple monitor setup, if you want to view everything you need while playing.
The BenQ EL2870U is quite popular with gamers. It features a 28-inch 4K display.
Last update on 2023-05-31 / Affiliate links / Images from Amazon Product Advertising API.
It comes with some smart features like Low Blue Light that reduces the bluish tint of the screen to prevent eye strain. It has that Brightness Intelligence+ technology that automatically adjusts brightness based on your viewing environment.
Meanwhile, others prefer their 4K monitors to be 32 inches big or even bigger. However, having a bigger screen so close to you can cause eye strain and even neck discomfort.
Other gamers prefer using ultrawide 4K monitors as the curved screen gives them a better peripheral view.
For those seeking an immersive gaming experience, the curved screen of the AOC CU34G2X 34-inch monitor just might be what you need.
Last update on 2023-05-31 / Affiliate links / Images from Amazon Product Advertising API.
Gamers will appreciate the AOC Settings KeyPad that allows users to switch profiles with a push of a button so they can change their display settings to match their gaming needs. This monitor also features the AOC Low Input Lag mode reducing screen noise and lagging.
FAQs
Does screen size matter with a 4K monitor?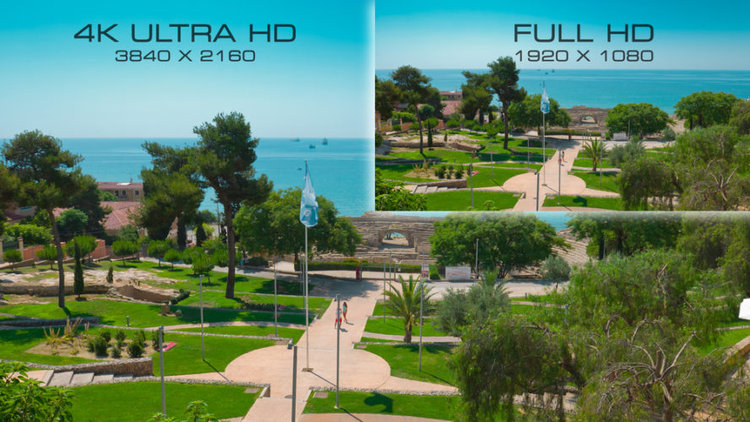 A 4K monitor has a 3840×2160 resolution. That means it has a horizontal resolution of 4,000 pixels. Though pixel density varies with the size of a 4K monitor, the image quality is not affected even if you go for a bigger screen.
This is due to the various technologies used by display manufacturers that would allow images to auto scale and not lose the quality even if the monitor has a lower pixel density. This means videos will still appear smooth and clear even if you're using a 40" 4K monitor.
Is 27 too small for a 4K monitor?
No, twenty-seven inches is not small for a 4K monitor. For office use, this size is considered quite big. But if you are using it for gaming, it might not be big enough if you're going to be streaming your game.
Is 4K good at 32 inches?
Yes, it is.
Though a 32-inch 4K monitor has a lower pixel density compared to a 4K monitor that is only 24 inches big, that doesn't mean that the image quality will be crappy.
Innovations in operating software, user interface, and applications have now allowed display density to be variable, or able to automatically scale so the image remains clear and smooth even if you enlarge images.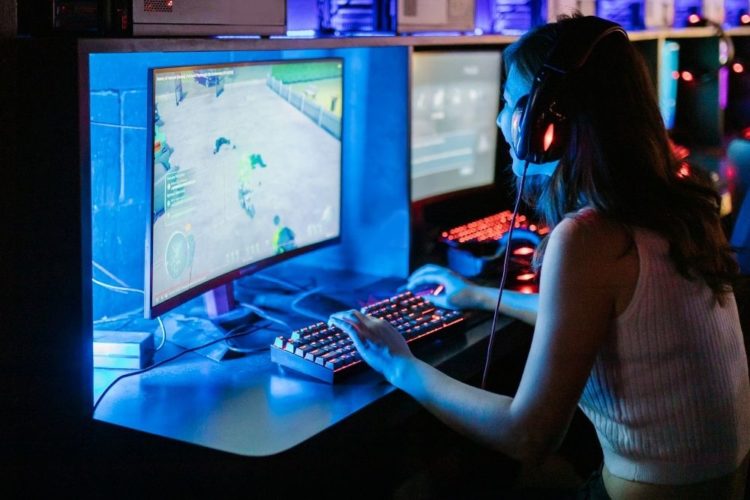 Wrapping Up
You can get 4K monitors from 22 to 43 inches. When deciding on the size to purchase, some factors include resolution, pixel density, and viewing comfort.
Getting a big 4K monitor with a lower pixel density would mean the images would not be as smooth as a smaller 4K monitor with a higher pixel density.
You should also consider the distance between you and your monitor when using it. Using a big monitor at a close distance can result in eye discomfort.
Get a 4K monitor size that is comfortable for you to use and will allow you to do the things you need like having multiple windows open simultaneously, or having a wide field of vision when playing games.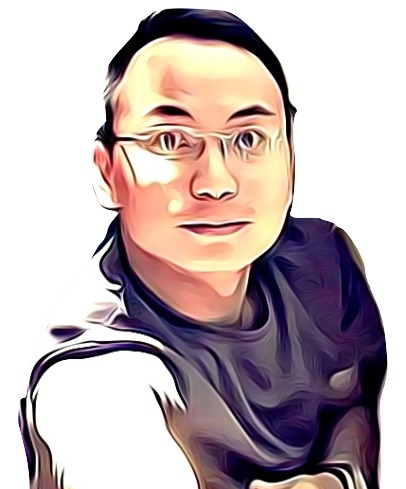 Vance is a dad, former software engineer, and tech lover. Knowing how a computer works becomes handy when he builds Pointer Clicker. His quest is to make tech more accessible for non-techie users. When not working with his team, you can find him caring for his son and gaming.