In 1953, RCA laboratories designed the first electronic colored TV, and since then, a lot has changed in TV technology. It went from the rabbit-ear antenna CRT televisions to a more advanced LCD and LED display technology.
HDR technology joined the party in 2014 and was named the future of TV technology. The HDR+ mode followed in 2017, further enhancing the science of television.
The High Dynamic Range (HDR) image standard offers detailed image quality; it optimizes color, contrast, and brightness. HDR+ mode is an advanced form of HDR which brings display technology closer to replicating the realism of human eyesight.
This article details all you need to know about HDR+ mode in your Samsung TV. Should you activate it on your TV? Let's find out!
What Is HDR+ Mode?
To understand what HDR+ mode is, we must first understand HDR.
HDR is a feature available to full HD (High Definition) and 4K TVs. Its purpose is to improve picture quality and defeat the limitations of older display technology.
HDR mode improves the quality of pictures on the screen. It covers a lot of ground, from enhanced contrast to high visuals and more accurate color replication.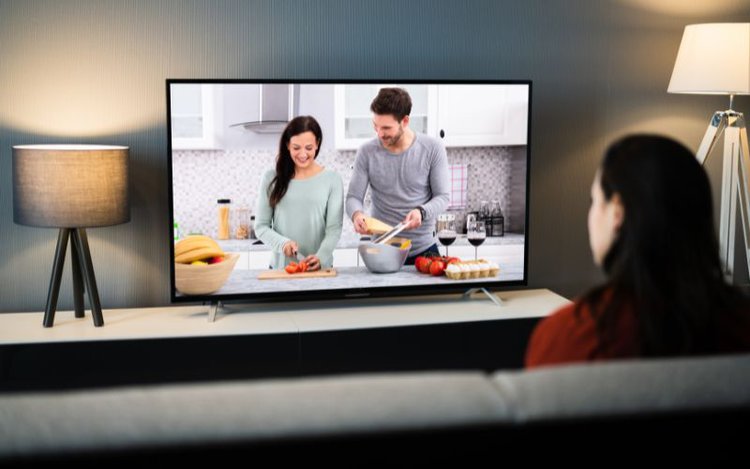 The HDR+ (or HDR10+) mode is an improved version of HDR. It significantly widens the range of colors and contrast available on your TV.
While HDR offers a maximal brightness of 1,000 nits and 10 bits in color depth, HDR+ mode allows for a whooping 4000 nits of brightness, with a proportionate amount of contrast and depth of color.
However, the improved picture quality is not the only edge the HDR+ mode has over its predecessor.
HDR+ uses dynamic metadata to optimize the brightness, colors, and contrast of each frame and scene in a video during playback. In comparison, HDR uses standard image metadata to help the TV enhance the content all at once before display.
Dynamic metadata describes the color volume your TV needs to apply to a picture to replicate the mastering display accurately. Dynamic metadata is specific for each frame or scene of a video.
The HDR+ feature allows a more detailed approach to image enhancement — optimizing each scene and image separately. HDR+ tailors its contrast, brightness, and color enhancements to fit into and blend with scenes as they unfold.
What Is HDR+ Mode On My Samsung TV?
Samsung is arguably the most prominent TV manufacturer in the world. In April 2017, it reached a new high when it launched an improvement on the HDR display standard.
The company launched HDR+ mode with its newest set of TVs, causing it to scale ahead of the competition.
Here is how Samsung describes HDR+ mode in a press release:
"HDR10+ provides for scene-by-scene adjustments for the optimum representation of contrast from the HDR source content."
To put it simply, your high-end or mid-range Samsung TV has an HDR+ feature that you can turn on and off. It accurately expresses bright, dark, and colored display content in a scene.
The HDR+ feature on your Samsung TV employs a technique that allows you to view content with detailed, accurate measures of color, contrast, and brightness. It aims to provide viewers with a very realistic display.
Should I Use HDR+ Mode On My Samsung TV?
The answer is yes! HDR+ on Samsung TVs delivers a satisfying viewing experience that you should take advantage of.
However, some moving pictures are already mastered adequately to the highest possible quality. Subsequently, these videos do not need the HDR+ mode to enhance their appearance.
Videos on built-in streaming apps such as Netflix or YouTube have HDR enabled by default — you don't need to turn on HDR+ while streaming from them. You can activate your TV's HDR+ mode when streaming from external sources like Blu-ray players or PCs.
If you use the HDR+ mode on a video that is already perfectly toned, you'll get excessive saturation.
We advise that you use the HDR+ mode at your discretion — based on the type of video or moving picture your Samsung TV is displaying at any time.
The HDR+ display standard mode was developed to enhance the display and visual experience, not distort it. Please turn it off when it is not needed.
FAQs
1. Is HDR+ better than HDR?
Yes. HDR+ is an improvement on HDR. It is the latest advancement in High Dynamic Range technology.
HDR+ offers a more in-depth enhancement of color, brightness, and contrast expression, thereby improving the overall detail of the TV display output.
2. How can I enable HDR+ on my Samsung TV?
How To Enable HDR10+ on Samsung TV
Ready to activate HDR+ mode on your Samsung TV? Follow the steps below:
Go to the TV Menu, find Settings, and click on it.
Navigate to General and press Enter.
Go to External Device Manager > Input Signal Plus.
Here, you'll see two HDMI switches. Toggle on both of them.
3. What Samsung TVs support HDR+ mode?
Since 2017, Samsung has released many TVs equipped with HDR+ mode. New and popular models include:
NOTE: All 2020 Samsung Terrace, Sero, Frame, QLED, and UHD TV models come with the HDR+ mode.
Conclusion
The world is continuously evolving, and TV technology is a constant expression of this evolution. TV technology now seeks to balance both style and realistic display experiences.
HDR and HDR+ are paving the way towards the goal. With the royalty-free HDR+ mode on Samsung TVs, you can improve the picture quality of your visual content.
From enhanced brightness to a depth of color and proportionate contrast, the HDR+ mode is your closest shot at realism yet.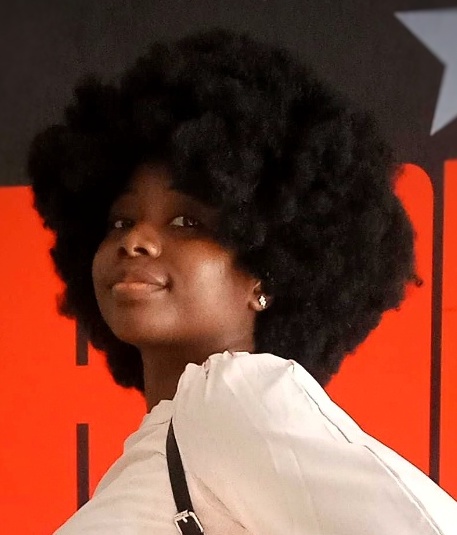 Gabriella 'Diogo is a content writer with a vested interest in tech hardware and equipment. She shares her knowledge and processes in an easy-to-grasp, lighthearted style. When she's not testing or researching device performance, you'll find her writing short stories or rewatching episodes of her favorite sitcoms.