To say HDMI revolutionized how we connect an input device to watch audio-video content on a display device won't be a stretch.
The connection standard has been around since December 2002. And as time passed, newer and more capable versions of the standard have arisen.
But HDMI has not been fully explored by its patrons.
HDMI has so much to offer not all its features or capabilities get talked about or adopted as they should. One such less-talked-about feature is HDMI-CEC.
Some people may not have heard about CEC despite using HDMI for years. And the folks who are familiar with the term may not be fully aware of CEC's capabilities.
Irrespective of your understanding of HDMI and how well-versed you are with HDMI-CEC, read on. You'd get to know CEC at an even deeper level.
And if it's your first time hearing about HDMI-CEC, this is the guide you need.
What is HDMI-CEC?
What is CEC? (Consumer Electronics Control)
HDMI-CEC (Consumer Electronics Control) is a feature built into TVs and various other HDMI-supported devices to help them work in unison.
For that to happen, you must connect the various devices to each other and enable the CEC function on each of them.
When done, HDMI-CEC lets you operate all the devices with a single remote.
For example, you can use your TV remote to control the Blu-ray player connected via HDMI-CEC. The TV remote prompts your television to transmit a discrete CEC signal through the HDMI cable to the Blu-ray player.
The CEC feature also enables an input or media source to automatically change the TV's input. That means you don't have to grab the TV remote and comb through the menu options to adjust to the correct HDMI input manually.
Similarly, all the devices in the network can be put to sleep at once through CEC. For instance, if you turn off the TV, the linked Blu-ray player or gaming console will also enter sleep mode.
The above are functions fundamental to CEC.
Depending on the devices connected, you could also enable a host of other synchronous functions—for instance, "system audio control" that controls volumes of all devices simultaneously.
Multi-Device Support
What is HDMI CEC in your TV, Projector, Game Console, Blu-Ray disc players & AV Receivers?
CEC supports up to 15 devices simultaneously, including your TV, recording devices, playback devices, and tuners.
You can interconnect a maximum of three recording devices and three playback devices simultaneously. And up to four tuners are supported.
Not to mention, all devices in the CEC link should support the feature. If all the devices are CEC-friendly and the connection is not yet seamless, one or two devices in the chain may have hardware concerns.
CEC Trade Names
Manufacturers usually do not call "HDMI-CEC" the way it is. They give it their own branding twist to make the feature sound more like theirs.
Sony calls HDMI-CEC "BRAVIA Sync," "BRAVIA Link," or "Control for HDMI." Philips calls it "EasyLink." LG and Samsung refer to it as "SIMPLINK" and "Anynet+," respectively.
LG Smart TV: How to Enable SIMPLINK (HDMI - CEC)
Here's what a few other companies like to call HDMI-CEC:
1-Touch Play (Roku)
Aquos Link (Sharp)
CEC (Vizio, Hisense)
HDMI Control or CEC (Denon)
NetCommand (Mitsubishi)
Regza Link, CE-Link (Toshiba)
HDMI-CEC (Hitachi)
HDAVI Control, VIERA Link, EZ-Sync (Panasonic)
Besides the obvious name change, manufacturers do not offer anything new or unique or build on the existing feature.
It's not like smartphone OEMs tweaking the Android OS a bit and calling it ColorOS or Samsung OneUI, for instance.
HDMI-CEC is Not Foolproof
CEC is conflicting. Some people like it, and some don't. Here are a few things about HDMI-CEC people may not fancy.
Global Remote Control Not Comprehensive
The single HDMI-CEC remote makes communicating with the various devices at once easy.
The remote can power on or off, change volume, and accomplish various other functions on the connected devices.
The controls, however, aren't as comprehensive, or the common remote control doesn't fully replace a dedicated remote. You'd still need a particular device's remote to manage its deeper functions.
Often, universal remote works better than an HDMI-CEC-enabled remote control. The universal remote also doesn't require a tedious setup. It's compatible with thousands of devices from different brands right out of the box.
The HDMI-CEC remote, however, is a lot better compared to the smartphone-based remote control apps.
CEC Could Be Glitchy at Times
HDMI-CEC may not work sometimes, particularly across varied ages or brands of gear.
At times, the feature could turn off automatically on some devices. Some devices may not communicate with each other, possibly due to a loss of connection.
In such scenarios, rebooting the particular device or all the devices in the link is the only solution.
Not to mention, setting up CEC can be a chore. There's always the possibility of not getting it right the first time and you scratching your head over which link in the chain is not responding.
And the inconsistency can be polarizing, causing some to disable or not bother with the feature.
The TV switching on by itself and you having no clue why that happened or how to prevent it from reoccurring is not a great feeling or could be spooky.
How to Enable HDMI-CEC?
Although HDMI-CEC helps streamline HDMI-connected devices, the feature is not usually on by default, perhaps due to the abovementioned issues.
On some devices, however, CEC could be enabled by default, such as on the Chromecast.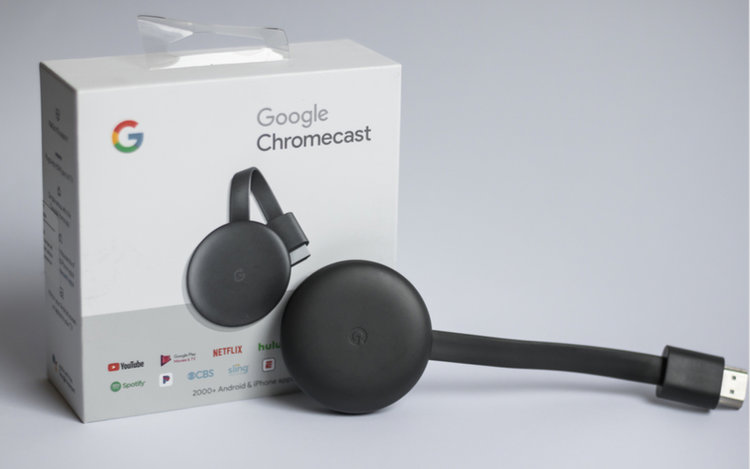 Before enabling HDMI-CEC on a device, find out how the brand refers to the feature. You may find that information in the product manual or online.
Once you know the name, head to the device's sound or system settings and look for the option. Enable it if it's not turned on (very likely).
Here are the steps to enable HDMI-CEC on a Samsung television:
Step 1: Press the "Home" key on your Samsung TV remote to go to the TV's home screen.
Step 2: Select the "Settings" icon on your TV screen.
Step 3: In the "General" section, select "External Device Manager."
Step 4: Enable the "Anynet+" option.
Based on the TV brand, the CEC setting could be hidden under the "Expert," "Advanced," "General," or "System" menu. On a Vizio TV, HDMI-CEC is found under "System."
It won't be feasible to list the methods to enable CEC on all the devices in a single article. It will get unnecessarily long.
If you're having trouble enabling the setting on your TV or another CEC-capable device, refer to its product manual or check online.
Samsung Smart TV: How to Turn On 'HDMI - CEC - ARC' (Anynet+)
FAQs
Can I Use the Remote of My Soundbar Connected Through HDMI-CEC?
Once the TV remote has taken over the controls of your soundbar, it's redundant to use the audio device's remote control. It defeats the purpose.
But if you want to, you can. However, expect a delayed response to the commands or no response.
To control the soundbar or any other connected device using their respective remotes, turn off HDMI-CEC on the particular device. For instance, a soundbar's CEC function can be disabled in its accompanying app.
LG TV SIMPLINK HDMI CEC Settings for Soundbar and Sound System
Are HDMI-CEC and HDMI ARC the Same?
Except for both being based on HDMI, there's no other similarity between HDMI-CEC and ARC (audio return channel).
ARC is used to connect your audio system and TV with a single HDMI cord, eliminating the requirement for an extra optical or composite audio cable.
CEC, as mentioned above, lets you connect multiple devices through HDMI and operate them all with a single remote.
HDMI ARC is one cable less; HDMI-CEC is multiple remotes less.
Does HDMI-CEC Require a Specific HDMI Version to Work?
HDMI-CEC was launched during the HDMI 1.0 days. It was significantly enhanced later with HDMI 1.3's release.
The point is that CEC works with all HDMI standards and has no specific cable requirements. You could call it HDMI version-agnostic.
But HDMI-CEC seems relatively new and unclear to most consumers because its implementation has been haphazard and not very swift, to say the least.
And the various companies using different names has definitely not helped CEC become more widespread than it currently is.
Conclusion
HDMI-CEC is convenient when it works. But when it doesn't, it can be a cause of distress.
With multiple devices not doing a great job of communicating with each other, it can be perplexing to comprehend why they are behaving the way they are or find out the missing link.
Luckily, you can disable the feature if you don't like it or do not find the prospects of using just one remote for various devices the best thing after sliced bread.
But if, on the other hand, you like the one-remote convenience of HDMI-CEC, more power to you.
Enable the feature in your device's settings following the instructions above, and you're good to go.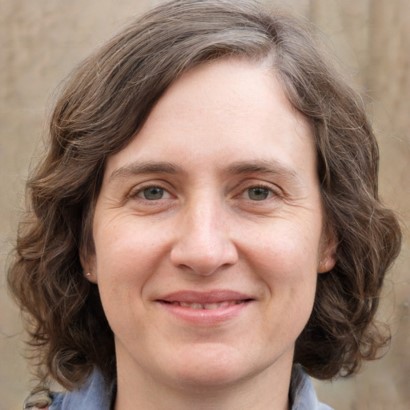 Catherine Tramell has been covering technology as a freelance writer for over a decade. She has been writing for Pointer Clicker for over a year, further expanding her expertise as a tech columnist. Catherine likes spending time with her family and friends and her pastimes are reading books and news articles.