Ever wondered why your projector with a high lumen still gives a washed-out image? The contrast ratio of your projector calls the shot when it comes to projecting quality images.
But what is the projector contrast ratio?
The contrast ratio of your projector is the ratio of your projector white image aspect to the black image aspect. In a simpler form, it is how brighter a white image can be or how darker a black image can be when projected.
So, in addition to the brightness of your projector that is determined by the projector's lumen, the contrast ratio enhances the projector's brightness.
The contrast ratio comes in handy when projectors are used in a lit environment. A projector with a high contrast ratio gives a clearer image in a lit room than a projector with a low contrast ratio.
If this definition is not clear enough, what about an example?
Let's say your projector has a contrast ratio of 2500:1 – This statement means your projector will make a white image projected by it to be 2500 brighter than the black images.
Is a higher contrast ratio better for projectors?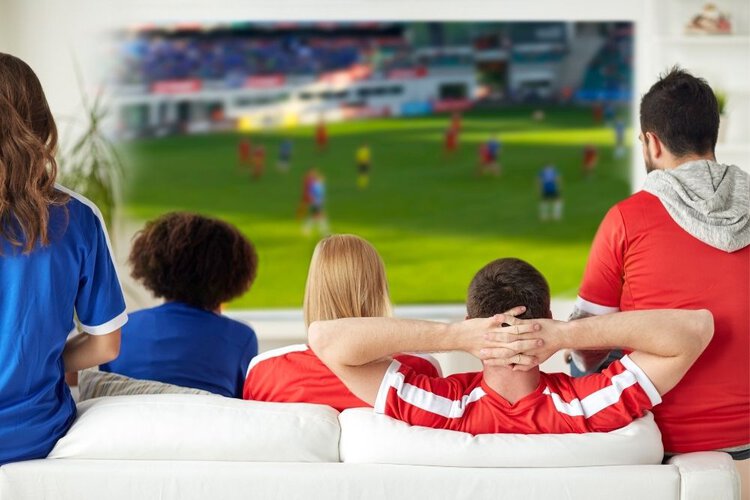 Generally, the higher the contrast ratio, the higher the quality of the image projected. A high contrast ratio makes the projection more detailed when combined with a good lumen rating.
From our definition, you can see how important the projector's contrast ratio ranks in determining the image quality and rendering the full details of the projection i.e., text, image, video, tables, or graphs.
A projector with a higher contrast ratio presents your projection with higher quality. But other features and factors play important roles in the rendering of the top-quality image, this includes the type of screen used, ambient light, lumen rating, and the display resolution.
What is more important: lumens or contrast ratio?
The first stop before this comparison should be the definition of a projector's lumen rating – Which is the level of brightness of a projector.
The choice of a projector base on the lumen rating should be environment-dependent i.e. A room with low ambient light requires a lower lumen projector and a room with a high ambient light requires a higher lumen projector.
If you want to use your projector in a room with low ambient light e.g., a living room with closed windows, a projector with a minimum lumen rating of 1500 will suffice. But a classroom or lecture hall with high ambient light will require a projector with a minimum lumen rating of 2500.
While the contrast ratio determines how detailed the projection can be, the projector's lumen rating determines the highest brightness level of the projection.
We can say that the projector's lumen provides the light while the contrast ratio provides the details.
As these both serve different purposes during projection, one is not more important than the other. So, when choosing your projector, choose a projector with a good lumen rating and high contrast ratio.
How do I increase the contrast on my projector?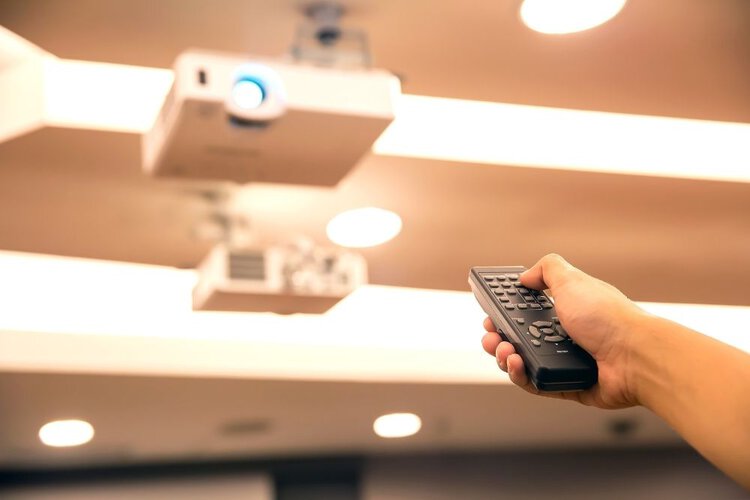 Your projector contrast default setting is mostly 50% of the maximum contrast ratio of the projector. You should know that this value can be adjusted to any convenience but with attention to other features.
Contrast affects the brighter end of the image in terms of white level. If it is too high, you will be clipping the brighter details in your picture.
If you set your contrast too low, the dynamic range of the picture will be reduced which will affect the final image quality. So, it is best to have it on average.
For our example, we will be using the Epson PowerLite 1781W WXGA to show how the contrast of your projector is adjusted. Most projector menus are similar, so you can use this guide in increasing the contrast of your projector.
Last update on 2023-03-31 / Affiliate links / Images from Amazon Product Advertising API.
Before you adjust your projector contrast, ensure the projector has been properly installed. With your remote (if available), go to the menu and select photos.
The adjustment depends on the mode in which the projector is to be used which are:
Dynamic
Bright Cinema
Natural
Cinema
Digital Cinema
3D Dynamic
3D Cinema
Select any of the modes you have decided to use your projector. On selection, the contrast shows up on the list of other adjustable features.
It should be noted that this mode is subject to your projector, so some of these modes may or may not be available to you.
When adjusting the contrast of the projector, it is important to keep in mind the other features to enable even adjustment that produces a better image quality.
Other features that can be adjusted for a projector include:
Brightness
Color Saturation
Tint
Sharpness
Color Temperature
Skin Tone
You can check out more on contrast adjustment from this video:
Epson EH-TW9300/ 6040UB Projector Picture Settings
Does higher contrast mean higher price?
Increased contrast ratio adds value to a projector hence, an increase in quality will cause an increase in price. High contrast projectors are more expensive than low contrast projectors.
Unlike the price to lumen ratio, the price to contrast ratio is quite lower. Prices do not skyrocket as the contrast ratio increases.
So as a note of advice, you should think of increasing your budget a bit if you are going for a projector with a higher contrast ratio.
What is the best contrast ratio for your projector?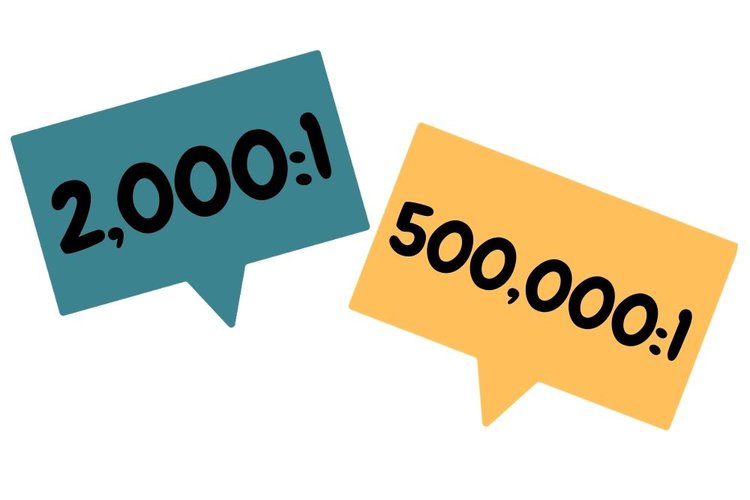 With the high-end technological revolution in the projector space, the projector contrast ratio can be as high as 500,000:1.
But these very high contrast ratio projectors are very expensive so, for a moderate budget, a projector with a contrast ratio of 2,000:1 is best for most purposes.
Just as important as the contrast ratio is the lumen rating because a poor lumen and high contrast ratio will be just as bad as a high lumen and a poor contrast ratio.
Conclusion
A high contrast ratio is good for improving the image quality during projection but it is not enough as other features and factors such as the projector screen, lumen rating, display resolution, all play a major role in the final projection output.
The best contrast ratio for a projector is anything from 2,000:1 and above with a good lumen rating. So, when choosing your next projector, you should be looking forward to this rating.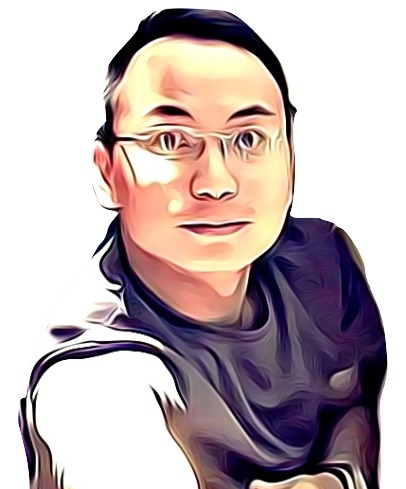 Vance is a dad, former software engineer, and tech lover. Knowing how a computer works becomes handy when he builds Pointer Clicker. His quest is to make tech more accessible for non-techie users. When not working with his team, you can find him caring for his son and gaming.