With the current upgrade in virtual reality, many wonder if it's good enough for playing games and watching movies. A projector, for example, is another excellent piece of technology that immerses individuals in their movie-viewing experience.
So, how does a virtual reality headset work, and does it compare to a projector?
Let's compare both pieces of technology and see the differences, commonalities, prices, and how they work. Ultimately, you'll understand what's in and out of these beautiful pieces of technology.
Let's Break It Down Some More
A virtual reality headset is a piece of technology you wear on your head. It has a screen so you can see and speakers that allow you to hear any audio.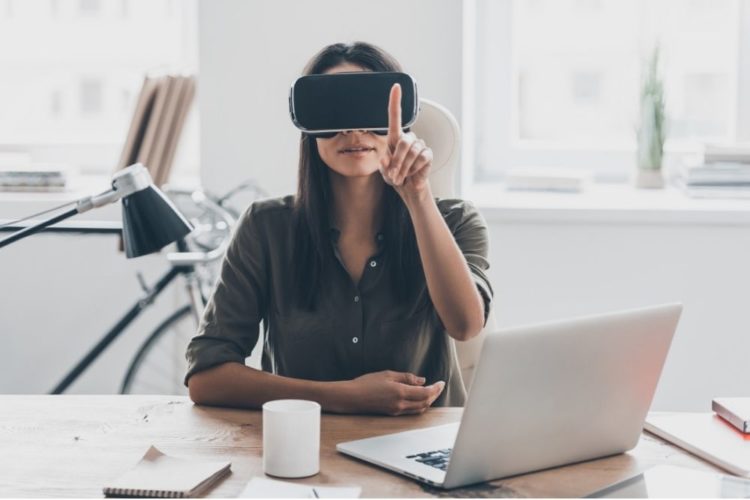 Most VR headsets also have a speaker that allows you to speak. So, in a sense, it acts like a compact gaming system that's wrapped around your head. However, this gaming system is for more than just games. You can also watch movies.
On the other hand, a projector is a piece of technology you place on your table or attach to your ceiling that projects an image on your wall. Most projectors are powerful enough to play video games on, but it's mostly a movie-watching device.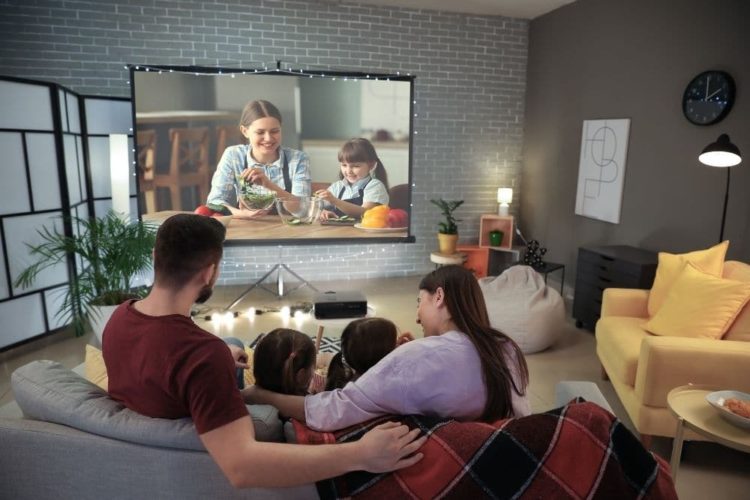 A projector can project movies from your computer, a gaming console, or sometimes a smartphone. In other words, connecting your external devices is easy. Creating a home theater is something you can do with a projector.
Both VR and projects do similar things, but they are entirely different machines. Consequently, the immersion of each one is different.
How to Use a VR Headset
Virtual reality headsets have come a long way recently. So much so that we now have different ways of using them.
Primarily there are two ways of using a VR headset. You can purchase a standalone device, like the Oculus Quest 2 . Or you can purchase an old-school high-end device like the HTC Vive . I say "high-end," but that doesn't mean the same thing in the world of VR anymore. Especially when it comes to movie viewing, both are equal. High end refers to gaming graphics, but that's a post for another time.
The Oculus Quest 2 is a standalone VR headset. What does that mean? It means you can purchase one and start using it outside of the box. There's no need to connect to any external hardware. As long as you have wifi, you're online and in another world (quite literally.)
With other headsets like the HTC Vive, you must own a super-power, high-graphic, expensive gaming PC to power the graphics of your headset. While the HTC Vive has a screen you look into, it uses an actual desktop to get its power for gaming and watching movies. In other words, you're tethered to your PC at all times.
You also have to buy external motion sensors to install all over your room, so the headset knows how to track your movement.
On the plus side, a PC can give you graphics, unlike any video game console can. It's basically up to you. However, it doesn't matter if you're on a standalone or a tethered headset when watching movies.
And now, for the hard part, which headset will you go with?
How to Use a Projector
More people are familiar with projectors, but here is a quick rundown on using them for those that aren't.
Projectors come in many sizes, shapes, and power. But, regardless of which one you get, they all pretty much work the same.
When you purchase a projector, you have to keep in mind that you have to connect to a larger computer to grab its data from.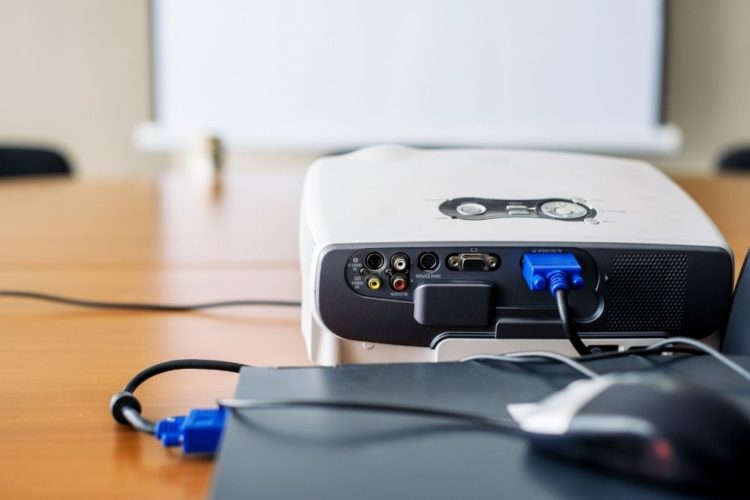 Some projectors are wifi enabled, which makes them easier to use. However, sometimes you must connect your PC/MAC or your phone.
Once you're connected, you can stream your favorite shows or watch movies stored on your phone or computer.
Now the biggest question becomes, which room in the house will become your new home theater?
How They Work
Okay, now you've either purchased a VR headset or a projector. Here comes the fun part. Let me show you how they work.
VR Headset- How They Work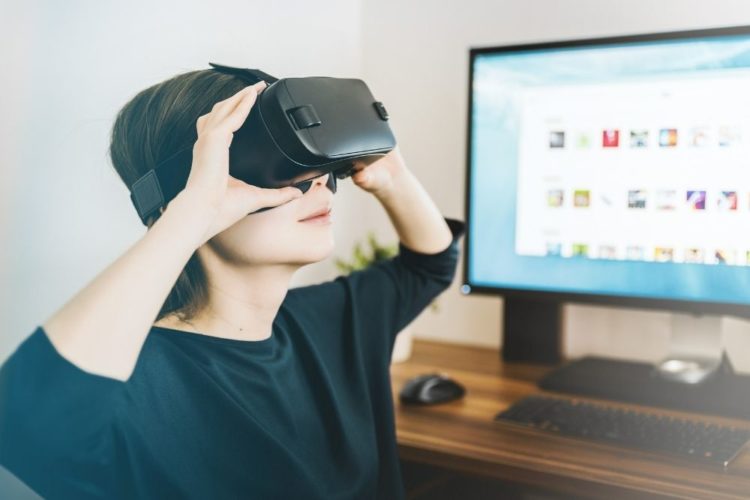 Let's start with VR headsets. Regardless if you own the newly popular Oculus headsets or one of the tethered beauties, they all pretty much work the same when it comes to immersion and movie viewing.
Each headset comes with a "How to" starting guide (which helps you create a VR version of yourself), a friend screen, and a dashboard to see your apps.
Now we have to download several apps for our headset to display movies. So let's put on that headset and head over to the store for downloading purposes.
Download Bigscreen, Virtual Desktop, Netflix, Amazon Prime, and Immersed VR. I'll only talk about a couple of these because we all know how great Netflix and Amazon Prime are. Watching Netflix or Amazon Prime is amazing. They transport you to a private VR movie theater that's perfect for watching the best of what they've got.
Bigscreen
Bigscreen is an app that allows you (actually your avatar) and your friends to transport to a virtual theater instantly. So, you can see newly released movies with people all over the world. But, if people get too talkative, you can mute everyone with one button.
Bigscreen also allows you to stream movies and video games from your PC. So now all of your friends can join and watch anything you want to show them.
Virtual Desktop
Virtual Desktop is similar to Bigscreen. But it's not a movie theater. Instead, this app transports you and your friends into a virtual room with a big screen TV where you can watch movies and stream video games your friends are watching from their computer.
Immersed VR
Immersed VR is a powerful co-working virtual space. This app allows you to bring your real-life laptop and phone in and work from space, a cafe, or a public coffee shop with other digital nomads.
It's perfect for meetings, watching videos, and sharing anything else you want.
Projectors- How they work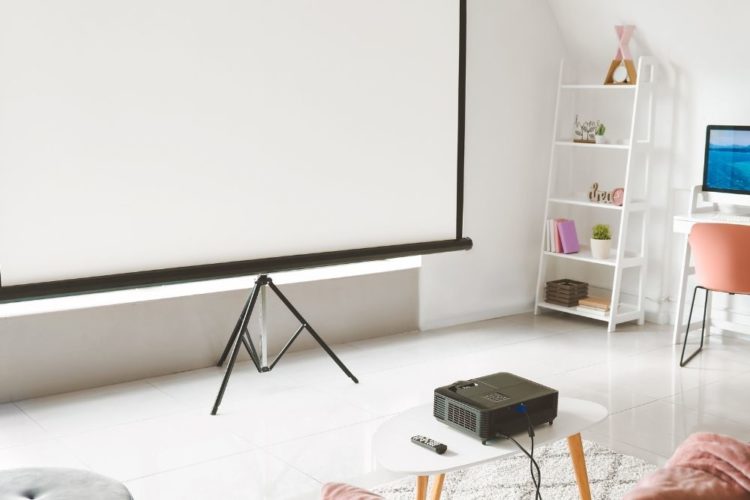 Projectors are easier to explain because they work more intuitively.
Setting up your projector is the hardest thing. First, you have to pick the room you want to use. Now, place the projector at a reasonable distance from your wall. Some projectors need to be mounted on the ceiling, while others work well on a flat table.
If you get a projector with a wifi connection, you can connect your smartphone or a computer to it and stream Amazon, Netflix or even YouTube.
Depending on the projector you purchase, like the Mi Compact Smart Projector, it will have software for streaming purposes. This means you'll have apps to choose from, just like your phone. It also makes it more intuitive.
Last update on 2023-10-02 / Affiliate links / Images from Amazon Product Advertising API.
The major difference between a projector and a VR headset is that a projector is physically inside your house. A VR headset is a digital representation of a movie theater or room where anyone from any part of the world can join. A VR headset also feels more immersive than a real-life home theater.
So, it depends on how you want to watch the movie.
Affordability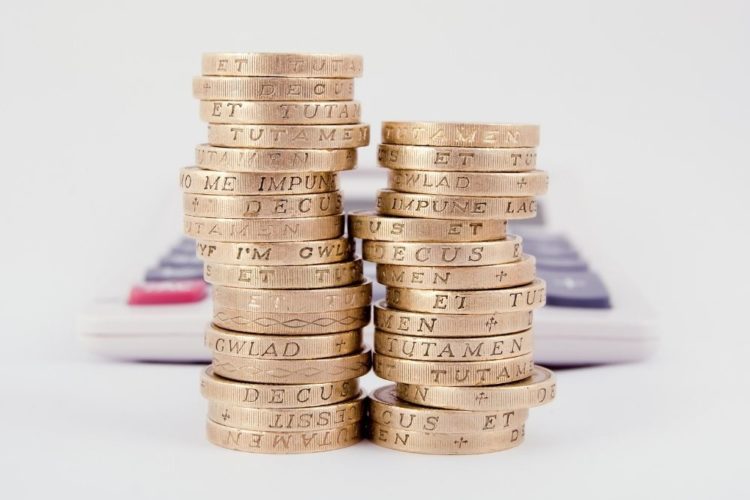 VR headsets have come down in price in recent times. The cheapest headset is very affordable. However, there are expensive headsets as well.
Nevertheless, inexpensive ones are fantastic and can do everything an expensive one can do.
Projectors are similar. You can purchase a decent projector for a decent amount. Some portable ones work well with phones, like the M1 Mini Portable Projector from Viewsonic. It plugs into your phone, and it's very inexpensive.
However, some projectors are so expensive most people cannot afford them, like the Sony VPLGTZ380.
Comparison table
| | | |
| --- | --- | --- |
| | Virtual Reality | Projectors |
| How to Use | It's a headset that wraps around your head. | Mount on ceiling or tabletop and plugged into an outlet. |
| How they Work | Wifi-enabled or plugged into a gaming PC. | Wifi-enabled or plugged into a PC or smartphone. |
| Affordability | Prices vary. Some headsets are inexpensive; others are pricey. | Prices vary. Some projectors are inexpensive; others are pricey. |
So, What's Your Decision, Virtual Reality or Projector?
A VR headset and a projector are two completely different pieces of technology. They're both immersive and versatile. And either has many options to choose from.
Finally, a VR headset and a projector are two different styles of watching movies and playing video games. Although both are great, one makes you feel like you're in the game, and the other makes you feel like you're a VIP watching it privately.
So, which one would you prefer?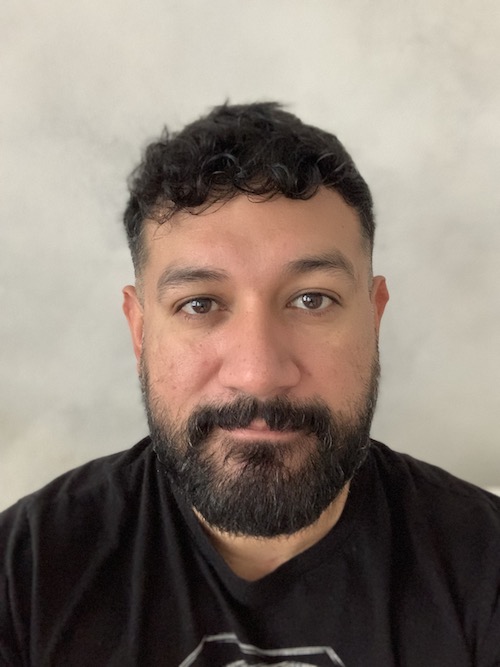 James Quintanilla is a technical copywriter. Although his experience allows him to write on many topics, he loves to focus on tech and travel. As a freelancer, James has worked on projects with Pointer Clicker, Lonely Planet, and the Travel Channel. When he's not writing or planning his next adventure, he's watching a scary movie.