A Viewsonic projector is a great device to watch shows or do presentations.
However, it may start to run into issues as it gets older. One of the most common issues is that the Viewsonic projector won't turn on anymore.
But what causes this? And what are the possible solutions to fix it?
Common causes behind Viewsonic projector power failure issues are:
Overheating
Faulty power connections
Defective hardware
Possible solutions include:
Using a different power outlet and cord
Cleaning it
Letting it cool down
Changing its settings
Wearing out the battery
Contacting Viewsonic
What Are Common Viewsonic Projector Power Failure Issues?
Before we get into the possible solutions for your problem, let's first look at the most common issues regarding Viewsonic projectors that refuse to turn on.
There are four main categories of Viewsonic projector issues that may seem like power failure at first glance:
The projector turns off unexpectedly.
The projector turns on and then cycles off.
The projector charges endlessly.
The projector doesn't turn on at all.
Although there are some overlaps, there are several potential causes for each type of issue. So, we will be covering them in separate sections below.
The Projector Turns Off Unexpectedly
It may happen that when you are in the middle of using your Viewsonic Projector, it will just suddenly turn off.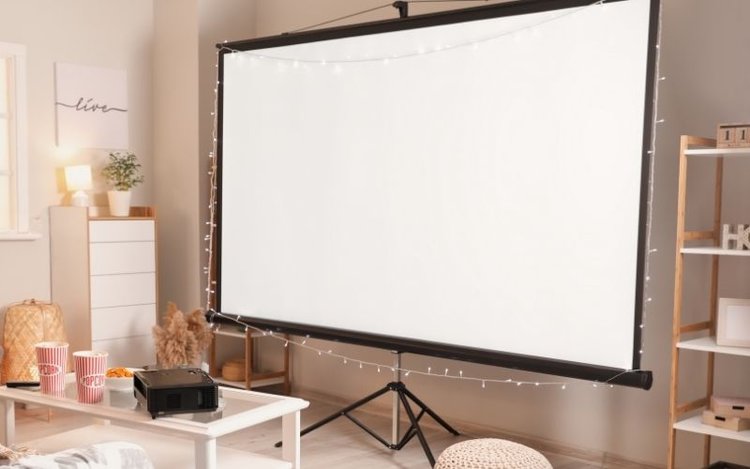 If this is the case for your projector, there are three main potential causes:
There was a very brief power outage in your area that caused it to turn off, even if you didn't realize it.
The power outlet the projector is connected to has gotten to the point where it is so damaged that it can't power the projector anymore.
Your Viewsonic projector is overheating, and it is automatically turned off to cool itself down and prevent further damage.
The Projector Turns On, Then Cycles Off
Several users have reported that sometimes, Viewsonic projectors will turn on and then cycle off.
If you're unfamiliar with the concept, the Viewsonic projector turns on, stays on for a few minutes, then turns off.
Users have reported that it is usually paired with various other symptoms when this happens, such as the fan spinning loudly, the projector lamp shutting off, the mode/enter button turning red, the power light turning off, and a loud beeping noise.
These instances are typically due to an issue with the projector's hardware, whether caused by a manufacturing defect or how often you've used the projector.
However, it could also be caused by the projector overheating. The fans aren't working properly, or the vents are blocked, but it could also be due to the projector lamp if Viewsonic did not manufacture it.
The Projector Charges Endlessly
Another common issue is when the Viewsonic projector charges endlessly.
Users report that it will either turn off as soon as you stop charging it or refuse to turn on when this happens.
If the former is the case, the power button will be lit up, just as if it were on or fully charged. However, it is not, so it turns off as soon as you unplug it.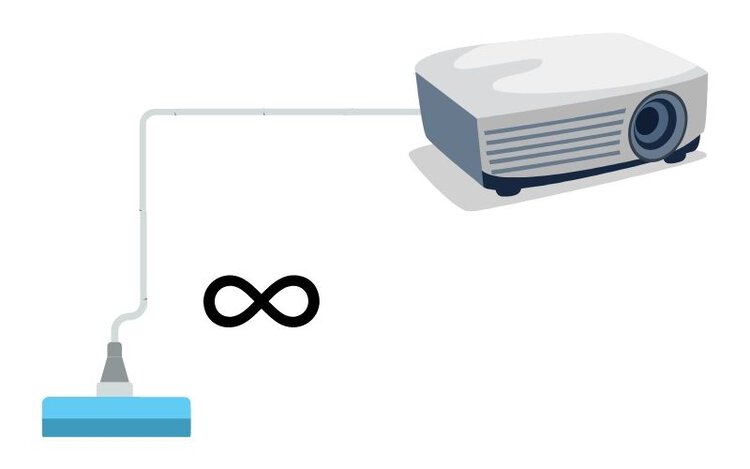 The common cause is a defective battery, which may not be capable of storing power anymore.
It may also be due to a damaged power cord, which may not be conducting enough electricity to charge the projector's battery.
The Projector Doesn't Turn On at All
Finally, a common issue with Viewsonic projectors is that they won't turn on.
This issue may present itself in different ways.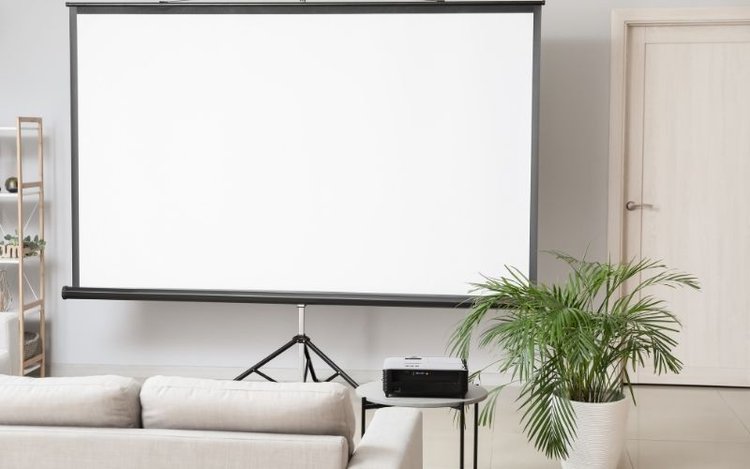 The Viewsonic projector may have its power button lit up, but it won't turn on.
Or, it may be completely dead, even during and after charging.
In either case, this could be caused by:
Overheating, and the projector is simply cooling itself down.
The damaged hardware and the projector needs to be fixed.
The second potential cause would be more costly to address, so it's best to go through all the possible solutions before taking it to a repair shop.
How Can I Fix a Viewsonic Projector That Won't Turn On?
Now it's time to move on to how you can fix these issues!
There are six solutions you can try to fix a Viewsonic projector that won't turn on:
Make sure it's plugged in properly
Clean your Viewsonic projector
Let the projector lamp cool down
Reset the power management settings
Wear out the battery and recharge
Contact Viewsonic for technical assistance
Since the common power failure issues have some overlapping causes, it's best to go through all of these steps to rule out issues you can easily fix.
Now let's go into each of these steps in more detail!
Make Sure It's Plugged In Properly
First things first: you have to make sure the Viewsonic projector is plugged in properly.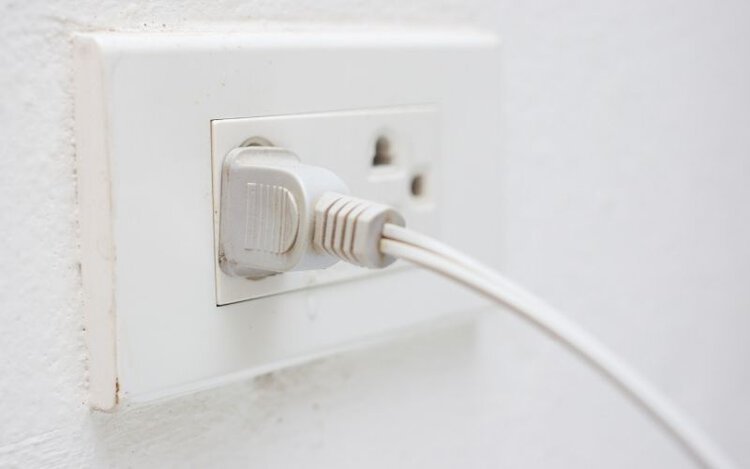 This means:
Inspect the power outlet to make sure it's working.
Check the power cord for any fraying or cuts.
Replug the cable into the projector and make sure it's securely attached.
If this still doesn't work:

Get a different power cord and use that to plug in your projector.
Use the extra power cord to plug your projector into another power outlet.
If your projector still refuses to turn on, you can proceed to the next step.
Clean Your Viewsonic Projector
Next, you should clean your Viewsonic projector!
If your Viewsonic projector has a lot of dust and dirt, it could be interfering with its components, especially with vents and fans. Dust buildup could also lead to overheating, which may cause the problem.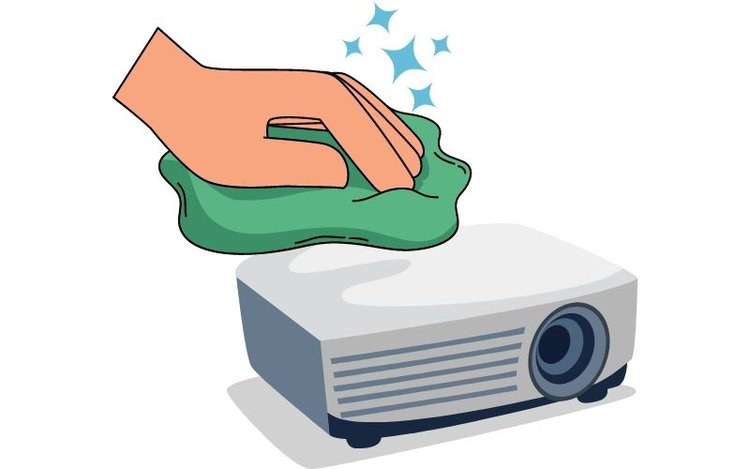 To clean your Viewsonic projector, wipe off any dust with a cloth.
You may have to open up the case and clean it out with a cloth or a soft brush if it's dusty.
Let the Projector Lamp Cool Down
Some Viewsonic projectors have a feature that automatically forces them to turn off when they start to overheat.
The projector lamp grows hot and causes the projector to heat up. The projector lamp often becomes too hot because of consistent use or poor build.
To address this issue, turn off your projector and leave it off for a few minutes to let the lamp cool down. Waiting time may take up to thirty minutes, or even an hour, if you've been using the projector for a long time.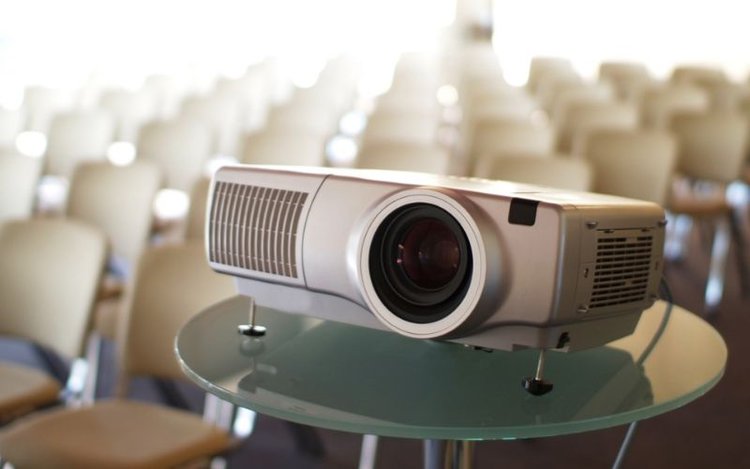 Turning the projector off may still leave the fan running, depending on your model.
If this is the case, don't panic! It's part of its cooling down protocol.
Leave it plugged in and let it cool down in a well-ventilated area.
Reset the Power Management Settings
If the projector is operational, even if it's overheating, try to open the menu and check its settings.
Users report that sometimes Viewsonic projectors will fail to turn on entirely because of the power management settings.
This issue could be caused by the power management settings on the projector. Another reason could be the settings on the computer it's connected to – or both!
To fix this, make sure both your computer and your Viewsonic projector aren't set to power off after a specific time or go into sleep mode when plugged into a power source.
Wear Out the Battery and Recharge
If nothing has worked for you so far, it's time to go back to the tried and true solution!
First, unplug the projector from its power source.
Keep trying to turn on the Viewsonic projector by pressing the power button. Each time you get it to turn on briefly or even get the power button to light up, you expend a bit of energy in its battery.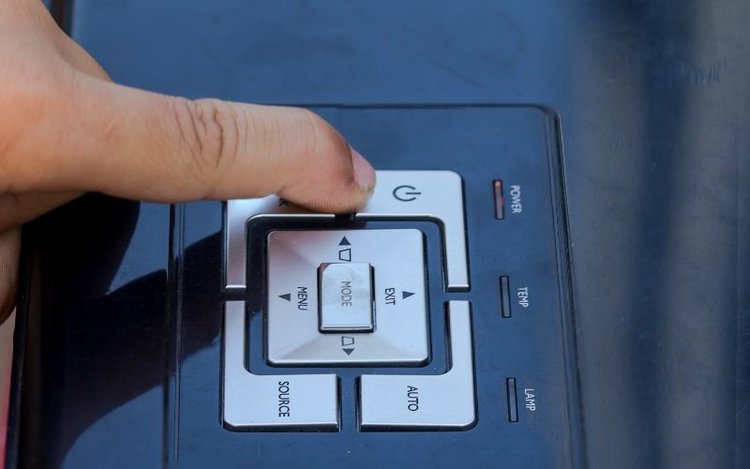 Eventually, you should be able to drain the battery completely. Once this happens, replug your Viewsonic projector into a power source.
Once it's charged completely, unplug it and turn it on again.
If this still doesn't work, or if you suspect your battery can't hold a charge anymore, proceed to the next step.
Contact Viewsonic for Technical Assistance
Finally, if your Viewsonic projector still does not work, it's time to contact Viewsonic for technical assistance!
You can do this by filling out the customer service form on their website or by calling them at 800-688-6688 from 7 am to 4:30 pm on weekdays.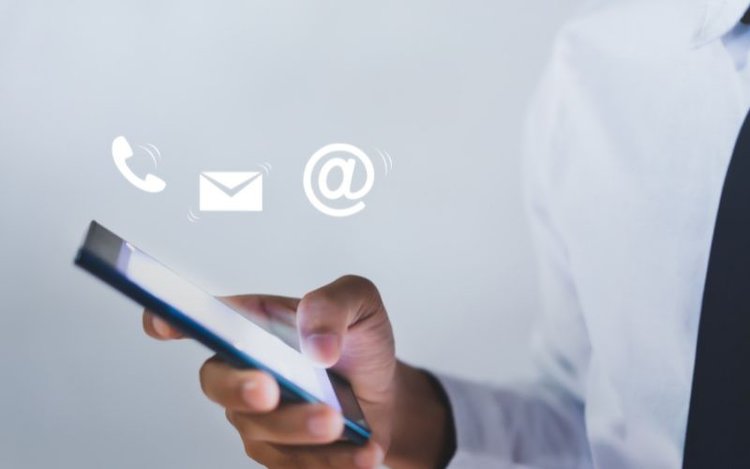 Explain what is happening with your projector in great detail, and they might be able to walk you through fixing the problem.
But if it's a very serious issue, you may be directed to the nearest authorized repair shop.
Repairs may be costly, and depending on the fees, it may just be better to buy a new Viewsonic projector.
Last update on 2023-09-15 / Affiliate links / Images from Amazon Product Advertising API.
Conclusion
There are four common Viewsonic projector power failure issues.
The projector:
Turns off unexpectedly because it is plugged into a faulty power outlet or overheating.
Turns on and then cycling off because it may be overheating or damaged.
Charges endlessly because of a defective battery or a damaged power cord.
Is not turning on because it is overheating or damaged.
To fix a Viewsonic projector that won't turn on, be sure it is properly plugged in. Also ensure that it is clean and not overheating.
You can also check the power management settings and the battery's functionality.
And finally, if none of these solutions worked, contact Viewsonic for technical assistance.
We hope this article helped you!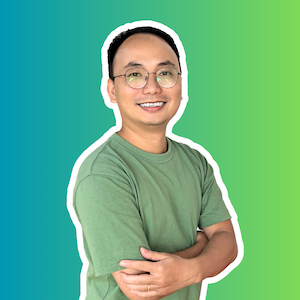 Vance is a dad, former software engineer, and tech lover. Knowing how a computer works becomes handy when he builds Pointer Clicker. His quest is to make tech more accessible for non-techie users. When not working with his team, you can find him caring for his son and gaming.