Viewsonic has made quite many different models throughout the years. Each one has its drawbacks, but there are a few common problems that many projector owners experience.
A few great examples of these problems would be blurry images, frozen screens, or projectors failing to turn on.
While these are small problems, they can often be annoying and frustrating. And having to take them to service centers for repairs can get costly fast.
Luckily, these minor hiccups have a few quick fixes, and that is something I'm here to talk about.
If you want to learn how to care for your projector, troubleshoot some problems, and more, keep on reading!
Preventing Problems In Your ViewSonic Projector
While we can't avoid the problems that come with owning a projector, there are ways to minimize the issues you will face.
As we all say in the medical field: "prevention is better than cure!".
Here are a few ways that you can protect your ViewSonic projector:
Cleaning the Case
Take a soft, dry cloth and use those to wipe down your projector's case. Doing so regularly will prevent dirt build-up.
If you need a more potent cleaning agent, you can drip a small amount of non-ammonia, non-alcohol-based detergent on your cloth to wipe off the dirt and dust on your projector.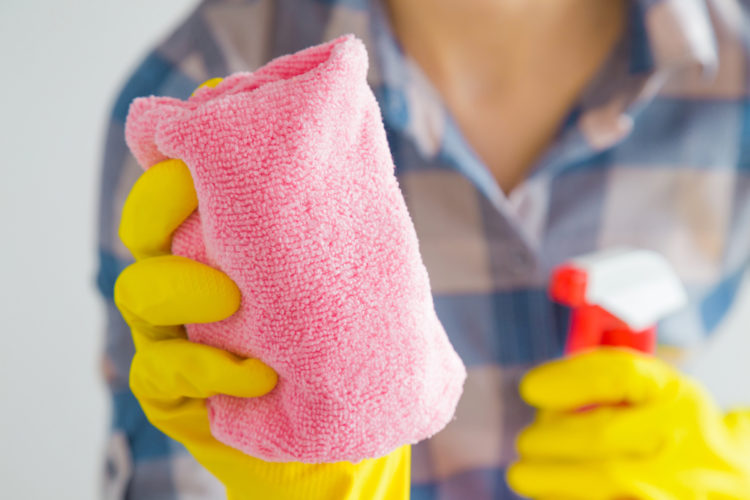 General Care
Do not place any heavy items on the projector or any of the connection cables.
Avoid exposing your device to direct sunlight.
Keep water and other liquids away from your device.
Avoid putting your projector on uneven or unstable surfaces.
Do not set up your projector anywhere close to a heat source, such as stoves and radiators.
Always attach the lens cover when not in use to avoid scratches.
Troubleshooting Problems with Your ViewSonic Projector
Now that we got the general stuff out of the way. Let's get a bit more specific. I, too, constantly deal with electronic malfunctions. I'm almost convinced that electronics hate me with a passion.
So I've compiled all the nifty tips and tricks that you can use for your ViewSonic Troubleshooting.
Don't worry; you won't need a degree in projector-fixing. If I can get my projector back up and running, smart cookies like you can too!
Let's get started!
Fixes for Blurry Images
Nothing can tick me off more than a blurry image. I hate seeing those when I browse for photos on my phone, and I especially loath dealing with that on my projector.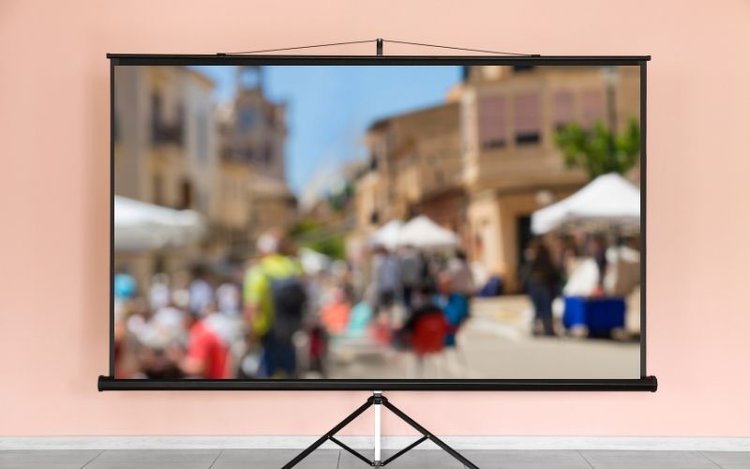 Here are a few ways to fix it:
Check the Lense
Try adjusting the focus ring until you get the right image sharpness.
Check if your projector and projector screen are correctly aligned. If not, you can try adjusting the height of the projector and the projection angle.
No Image is Showing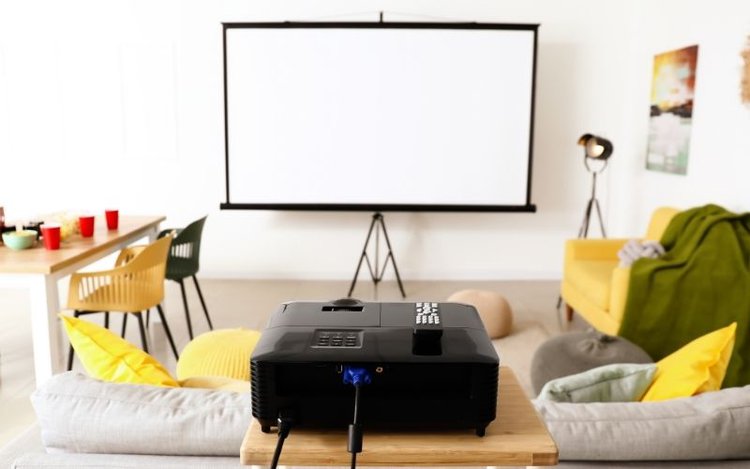 Another pet peeve is getting fully ready to watch a good movie, and nothing shows up on the screen. Here are a few things that I do:
Checking the Video Source
Check if the lens cover has been removed. It is one mistake that I ALWAYS make. It seems like a no-brainer step, but you'd be surprised at how easy this is to forget.
Check if the video source is turned on.
Check if your video source cable is connected correctly.
Try replacing your video source cable.
Check if your projector is on the right input source setting. If not, press '2' on your display, scan, and your device will auto-detect the input source.
Replace your projector lamp
But how will you know if your lamp needs to be replaced? Here are some signs:
The projected images are still dim despite completely darkening the room.
Your projected image keeps flickering.
The colors from the projected image are dull or muddy.
Your projector's lamp life indicator is on.
You hear a popping sound before your projector's screen turns black.
How to replace a Viewsonic projector bulb
IMPORTANT: If you hear a "pop", unplug your projector immediately. Allow it to cool down completely, and replace the projector lamp.
WARNING: Projector bulbs obtain mercury. Waiting till your projector bulb explodes or improper handling of your projector's bulb can lead to mercury poisoning.
If you are disposing of your projector's old lamp, please don't chuck it into your trashcan! Find a recycling center that accepts burned bulbs and send your projector's bulb there instead.
After you replace your projector lamp, there are a few extra steps that you need to make. Let's talk about them:
Reset Projector Lamp
So you've replaced your projector lamp, but it still won't project your media. That could mean that you need to reset your lamp's timer.
ViewSonic usually requires its users to restart their timers right after a new lamp replacement. Don't worry; it's not that hard to do!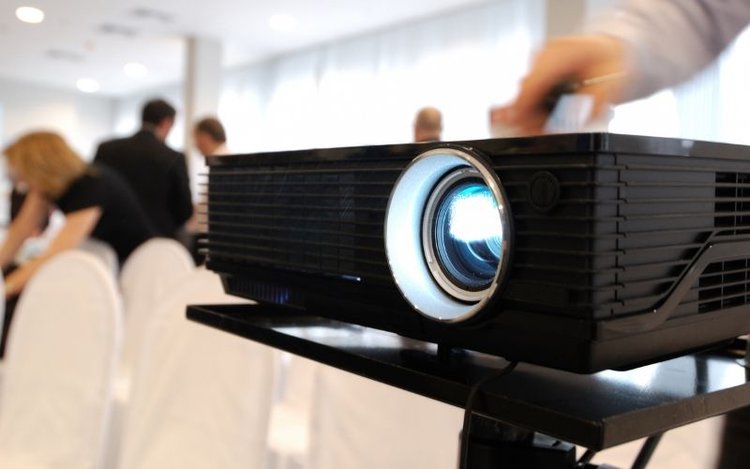 Here's how you reset the projector lamp timer:
Locate the 'Menu.'
Go to 'System Setting' > 'Advanced.'
Go to the 'Lamp Settings' menu > select 'Mode/Enter' on your projector or 'Enter' if you are using a remote control.
Press the dropdown button > press 'Mode/Enter.'
A warning will pop up asking if you want to reset your lamp timer.
Choose 'Reset' > press 'Mode/Enter.'
The lamp time should go back to '0.'
IMPORTANT: Do not reset your lamp's timer if you have not replaced your projector lamp, which can lead to damage.
If you have tried all of these tips and still can't get an image to pop up, it's time to reach out to ViewSonic's customer support.
Projector Screen is Frozen
A frozen screen is another issue that you are probably going to have to deal with, and here's how:
If your screen freezes and you can't get it to restart, you will need to do a "hard reset." You have to take a paper clip, insert it into the rear of your projector and press the 'Reset' button.
The small reset button should be located right above the MicroSD slot. But it may depend on which Viewsonic projector unit you have.
Projector Keeps Turning Off
So, you're in the middle of setting up, and your ViewSonic projector suddenly decides to shut down. You keep turning it on, but it just won't stay on!
Here's what you do:
Turn Off Sleep Mode
"Sleep Mode" is a power-saving option that most Viewsonic projectors have. Often, this is the root cause of why specific projectors shut off after a few minutes of no use.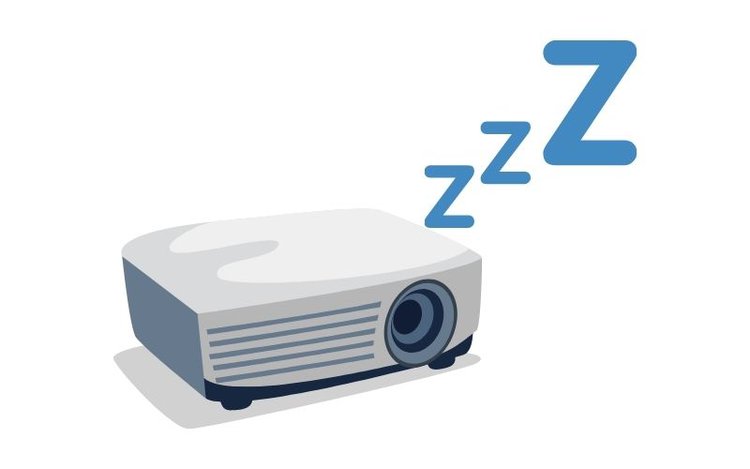 Here's how you turn it off:
First, locate the 'Menu' tab.
Next, choose 'Settings,' then 'Other Settings.'
Then choose 'Preference' and go to the 'Startup & Shutdown' tab.
Finally, choose 'off' on your Eco Mode.
Don't worry; you can simply go back to the settings and turn the Eco Mode on whenever you feel like it!
One other possible cause is overheating. If this is the case, you'll just have to wait for your projector to completely cool down.
Projector Won't Turn On
Here's another setback that grinds my gears. Imagine being excited to watch a movie after a long day at work only to find that your ViewSonic projector won't turn on!
What's going on? It was working fine a few days ago!
Don't worry. I'm here to help. Here are a few good ways to troubleshoot:
Check for Warm-Up
If you see a blinking green light by your power button, your projector might still be warming up. You can simply wait for it to turn on by itself.
Check the Remote Batteries
Projectors mounted on walls are not easy to turn on and off manually. That's why we use remotes.
Before taking down your projector from its wall mount, check if your remote's battery simply needs replacing. If it does, great! Just get new batteries.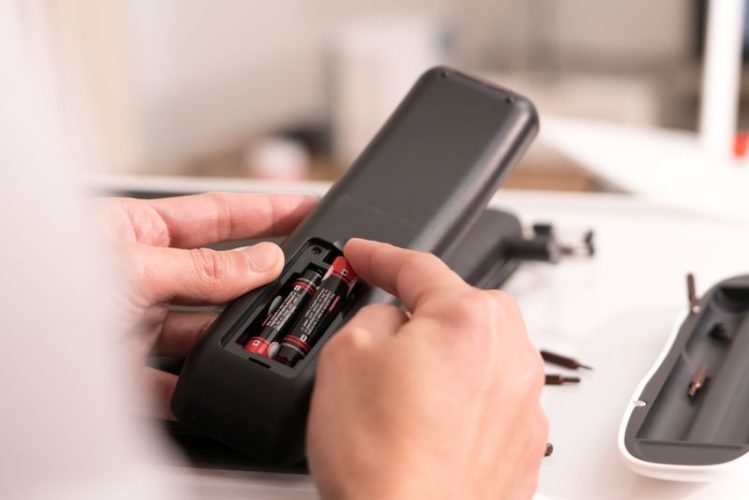 If not, then proceed to these next few steps:
Check the Power Source
Check if your power cable is plugged in securely to your projector and the power outlet. Then try reaching for the power button and pressing it down for a few seconds.
If the first tip doesn't work, try plugging the power cable into a different outlet and turning the power button on again.
Check the Fans
If your fans have stopped working, your projector will not power up for safety reasons. So don't try to force it.
To tell whether your fans are working, check on the LED display lights. If the light is flashing red or blue, your fans may have failed.
What you can do here is to clean your fans. You can use a small vacuum to do that.
Last update on 2023-05-28 / Affiliate links / Images from Amazon Product Advertising API.
Here's an easy video on how to clean out dust build-up in a ViewSonic projector.
Projector cleaning - Viewsonic
Dealing with Overheating
If you love to watch movies for hours on end, it can be easy to overheat your ViewSonic projector.
While it's normal for a projector to warm up while in use, allowing it to overheat will result in your projector's lamp exploding. On top of losing your projector, explosions from electronic devices can also lead to injuries and house fires.
But don't worry; there are ways to help your projector cool down and reduce the chances of it overheating while in use.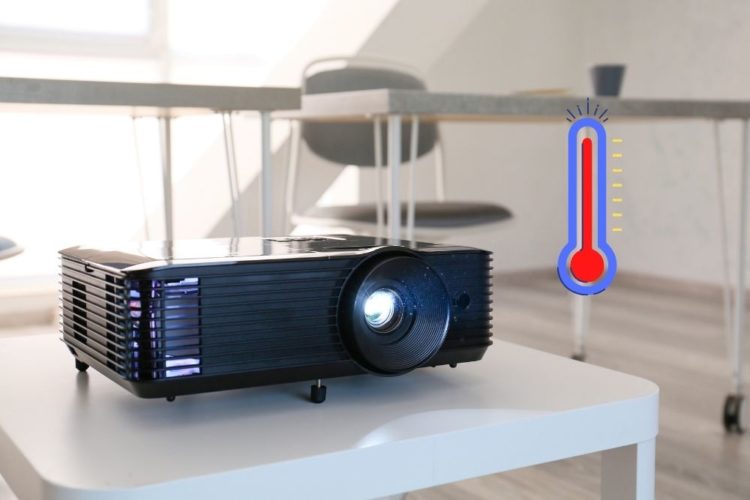 Preventing Overheating
First thing's first, before you talk about the different ways to cold down your device, let's go over some ways to protect your unit from overheating in the first place!
Here are a few tips that work:
Clean the filter regularly. Allowing the dirt to build up can lead to overheating.
Clean the area your projector is mounted on. A clean area minimizes the dust that gets into your device's filters and keeps your projector clean for longer.
Check your projector's fan and make sure it's not blocked.
Move your projector to a better-ventilated area if possible.
Cooling Down Your Projector
No, we're not talking about putting your projector in the fridge to cool down. However, that does feel tempting from time to time. Unfortunately, doing so will ruin your device altogether.
So we're just going to have to settle with the "normal" and best ways to cool off your ViewSonic projector. Take a look!
Give it a break. If you have been watching non-stop for the whole day, it may be good to shut down your projector for a few hours.
Don't unplug your projector from the power source right away when giving your projector a break. The fans will naturally keep spinning until your projector cools off completely.
Move to a well-ventilated space.
Add an external fan to help keep your projector cool during prolonged use.
Last update on 2023-05-28 / Affiliate links / Images from Amazon Product Advertising API.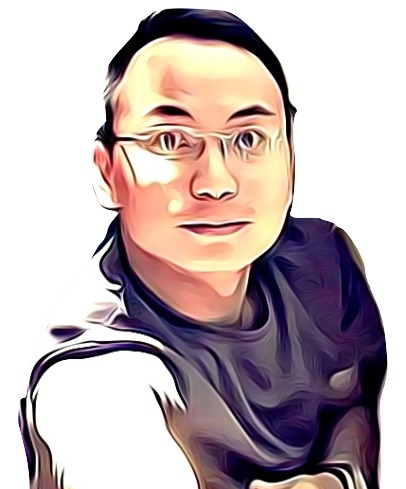 Vance is a dad, former software engineer, and tech lover. Knowing how a computer works becomes handy when he builds Pointer Clicker. His quest is to make tech more accessible for non-techie users. When not working with his team, you can find him caring for his son and gaming.