Embedding a timer into your slide can be useful and punctual. Imagine that you were a speaker and would like your attendees to perform a task in a limited time.
Knowing how to set the timer on Google Slides would be handy and convenient to remind your audiences about the time. This would also help your presentation finish on time.
How to add a timer on Google Slides?
Step 1: In Google Slides, on the menu bar, click on Insert > Video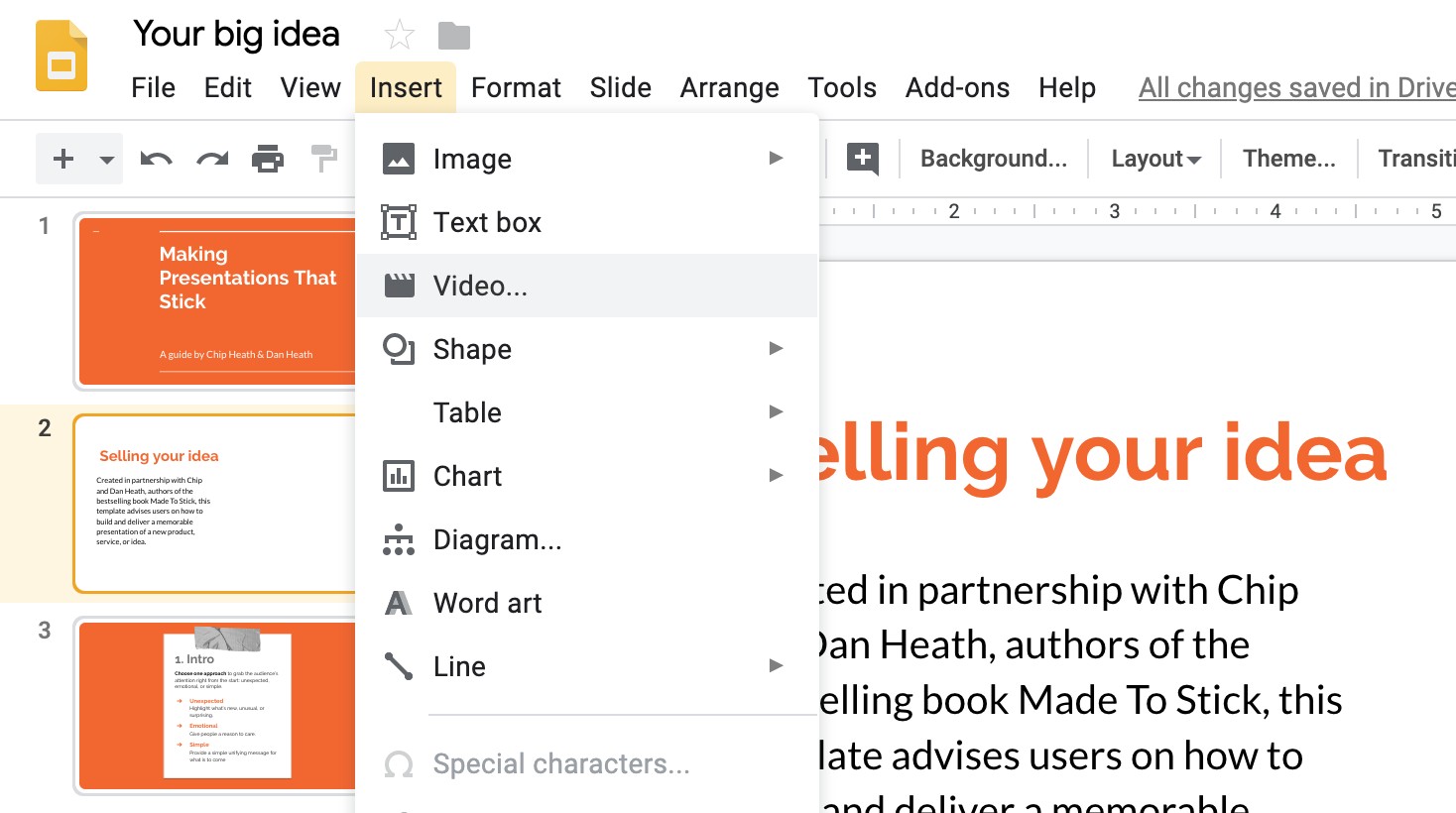 Step 2: In the search bar, search for the keyword "X minutes timer" with X your countdown minutes.
In this example, I will type "4 minutes timers". Pick the video that you like most or the one suitable with your slide.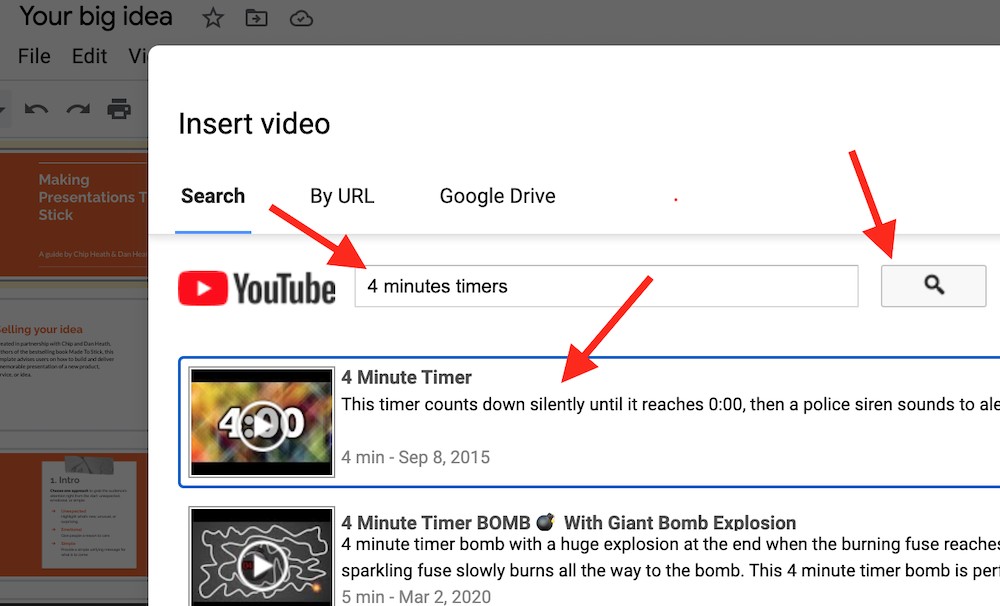 Step 3: After inserting a timer video into your slide, you can drag and drop the video wherever you want. You can resize the video so it will fit into your slide.
For me, a rainbow 4 minutes timer as below is more than enough. When you want to start the timer during your presentation, simply click on the video to start it and trigger the countdown timer.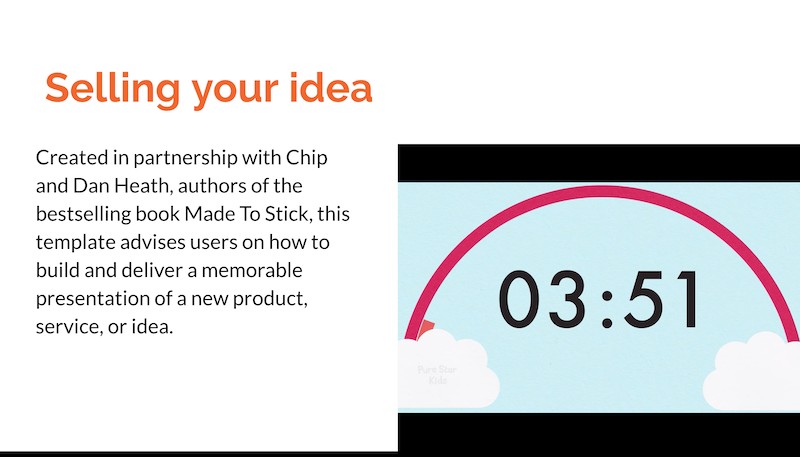 That's it! Now you have already mastered how to set the timer on Google Slides. This skill will help you perform your presentation professionally and punctually.
How to bring an image to the front in Google Slides?
The Powerpoint users may not be familiar with Google Slides because of its new and minimal UI. Today, we will show you how to bring an image or photo to the front of the text in the Google Slides. This is so simple that you will remember immediately right after doing this.
Steps: Right-click on the image that you want to bring to the front. Look for Order > Bring to front.
That's it, very simple, right? To bring the image to back, you do some similar steps: Right-click on the image > Order > Send to back.
What is Google Slides?
Google Slides is a free cloud-based solution for presentation. It allows you to create, edit and save your files online from anywhere, any time. You don't have to bring your laptop to open your presentation anymore. With Google Slides, you simply open the browser, access your documents, edit and auto-save the files online. Your documents will be stored on a cloud that is secured by your Google account.
Google Slides basically has similar functionalities with Microsoft Powerpoint which helps you create and perform your presentation professionally and smoothly. You will feel like home for the first time using Google Slides if you have used the Powerpoint.
Features of Google Slides:
Built-in themes and pre-made templates, plenty of fonts, animations, embedded videos
Access, create, edit, and save your slides wherever you go from your smartphone, tablet, and laptop. What you only need is the internet connection
Many teammates can work on the same presentation at the same time
Your slides will be automatically saved as you type, so you won't worry losing your works when the application is buggy or broken
Use the revision feature to keep track the history of changes, rollback to a different version of the file
Compare Google Slides vs Powerpoint
Google Slides
Powerpoint
Author
Google
Microsoft
Year born
2012
1987
Popularity
Equally popular among the users nowadays
Affordability
Google Slides is completely free to personal use
Powerpoint is included in Microsoft Office which costs you an affordable amount of money.
Performance and Accessibility
Google Slides is built with an online mindset that allows users to access the web application from anywhere and at any time. This makes the application so convenient and handy. The only drawback is that you cannot access the file when you don't have a internet connection
Powerpoint has been a giant in the industry for more than 30 years with so many features and high performance. Powerpoint online is also provided with limited abilities comparing with Google Slides. The advantage of the application is that it's so familiar with many office staff. So your employees don't have to learn how to use it. The drawback is that the document will be saved into your computer and not be accessible online. (Unless you have saved it to Microsoft's cloud storage OneDrive)
Collaboration
Google Slides supports the teamwork smoothly and flawlessly in which many teammates can work in the same document at the same time
Powerpoint doesn't support modifications from many people at the same time