The Sony X900H TV has become one of the most talked-about TVs since its release in early 2020. The main reason is because Sony promises to combine a better gaming and watching experience in one single device.
HDMI 2.1 is the recent HDMI update. This port technology promises to support higher video resolutions from 4K 120Hz upto 10K resolutions. It is capable of supporting a bandwidth capacity of upto 48Gbps.
In this article I will be showing you which ports on your Sony X900H support HDMI 2.1, how many ports on your TV support HDMI 2.1, and how HDMI 2.1 can benefit you in your day-to-day TV operations.
How many HDMI 2.1 ports does the Sony X900H have?
Sony X900H has four HDMI ports, and only two of them support HDMI 2.1. However, this does not guarantee that you will get the HDMI engaged by default. This support has to be activated from the HDMI settings.
To activate HDMI 2.1, you will have to go to the port settings and change the standard format to enhanced format. The HDMI is always in standard format because not all devices support the HDMI 2.1.
HDMI 2.1 also has several high-end uses that are yet to be implemented in other devices. Since other devices might not work with HDMI 2.1, it is always set to support standard formats to be compatible with several devices.
Which Ports are HDMI 2.1 on the Sony X900H?
Sony X900H has four HDMI ports. The ports are often numbered from one to four when they appear on your screen. Physically their numbering will be aligned from top to bottom when vertically placed and left to right when the alignment is designed horizontally.
Sony X900H supports HDMI 2.1 through port 3 and port 4. These ports have an enhanced setting that is used for several video and audio settings.
The HDMI 2.1 is not supported by the ports by default. To access HDMI 2.1 you will have to go to the settings and set the HDMI port to 4K 120fps. This is always in the enhanced format option and has several video formats listed.
How do I use HDMI 2.1 on Sony X900H?
HDMI 2.1 is just like its predecessor HDMI 2.0. It can do all the functions done by HDMI 2.0 without any problems. However, since it has a higher bandwidth than HDMI 2.0 it can do more than its predecessor.
HDMI 2.1 can be used in various ways. Sony X900H has implemented several uses for HDMI 2.1. Let us see how you can use your HDMI 2.1 in Sony X900H.
4K 120Hz smooth motion – HDMI 2.1 allows for 4K resolution at a high refresh rate of 120Hz. This makes your display appear very smoothly. This can make game motions appear very smooth and very life-like.
Dolby Vision – The HDMI 2.1 can support Dolby vision devices to help you connect your Dolby-supported streaming devices and Blu-ray players. This is always set on the HDMI settings tab. To activate it, choose the enhanced format (Dolby Vision).
Console Gaming – HDMI 2.1 allows for Auto Low latency Mode (ALLM) which allows for your console to switch the TV from regular watching mode to gaming mode. If you have an ALLM compatible console like the PS5 and XBOX X, the consoles will automatically change your TV to gaming mode whenever the consoles are connected.
HDMI 2.1 also allows variable refresh rate (VRR). VRR allows for the TV to switch between refresh rates from the input to give the user a more fluid display. This comes as a solution to the tearing of the screen. Tearing is when the input refresh rates vary from the refresh rates of the display.
Conclusion
HDMI 2.1 can transfer a very large bandwidth of data. Sony X900H implementation of this technology has made the TV one of the best hybrid TVs. With more software updates expected for the Sony X900H software we are optimistic about what HDMI 2.1 will implement in the coming years.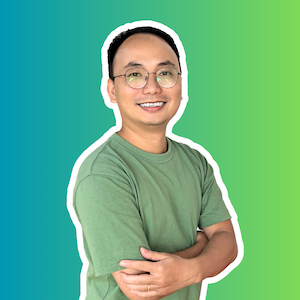 Vance is a dad, former software engineer, and tech lover. Knowing how a computer works becomes handy when he builds Pointer Clicker. His quest is to make tech more accessible for non-techie users. When not working with his team, you can find him caring for his son and gaming.