Sony and JVC aren't the only two companies making projectors. There are quite a few in the business, including BenQ, Epson, LG, and Optoma.
And then there are quite a few up-and-coming brands, such as XGIMI and Xiaomi.
Then, why compare Sony and JVC specifically? Maybe because they are two of the biggest and most popular projector makers globally. And both are Japanese (if that's reason enough).
A match-up between the two is, therefore, justified. A head-to-head between BenQ and Epson is equally relevant. But let's get done with this comparison first.
If you're on the market looking to buy a projector and divided between a Sony and a JVC model, this comparison piece may make the decision easier for you.
And even if you're not out shopping, keep reading to get a solid overview of the projector industry, the technologies at work, and what Sony and JVC, in particular, have to offer.
Sony and Its Projector Business
Sony is a multinational conglomerate and one of the biggest manufacturers of professional and consumer electronic products—such as cameras, TVs, and semiconductors. It also produces music and films, among other things.
Getting straight to its projector business, Sony was the first to launch a 4K projector back in 2004. During that time, even Full HD resolution was not mainstream. It's worth pointing out that theaters started 4K projections only in 2011.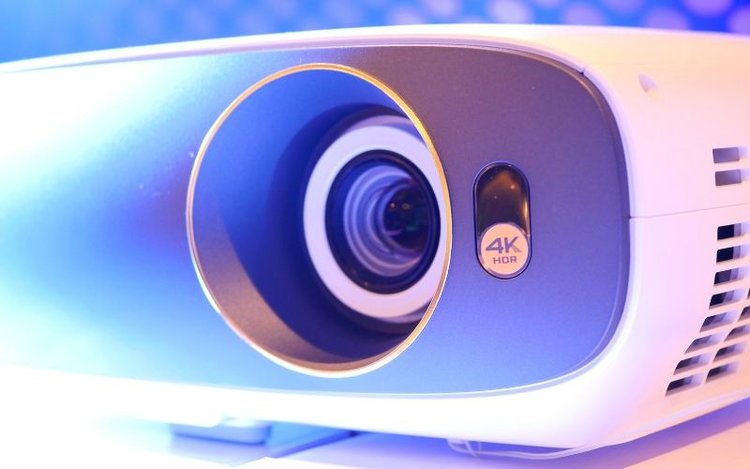 The company's projector business has grown by leaps and bounds over the years, which is evident in the kind of pro-consumer and commercial projectors it makes.
A Quick Intro to JVC
JVC (Japan Victor Company) is a Japanese company in operation since the 1920s.
It's older than Sony, but back then, it functioned as the subsidiary of Victor Talking Machine Company, an American company.
From 1953 to 2007, JVC was majorly owned by Panasonic, a company with its line of projectors currently. During the 1950s, JVC started to make televisions and VHS (video home system) video recorders under its brand name.
In 2008, JVC merged with Kenwood Electronics to form JVCKenwood Holdings.
JVC primarily focuses on manufacturing audio and video gadgets, such as portable speakers, headphones, and multimedia receivers.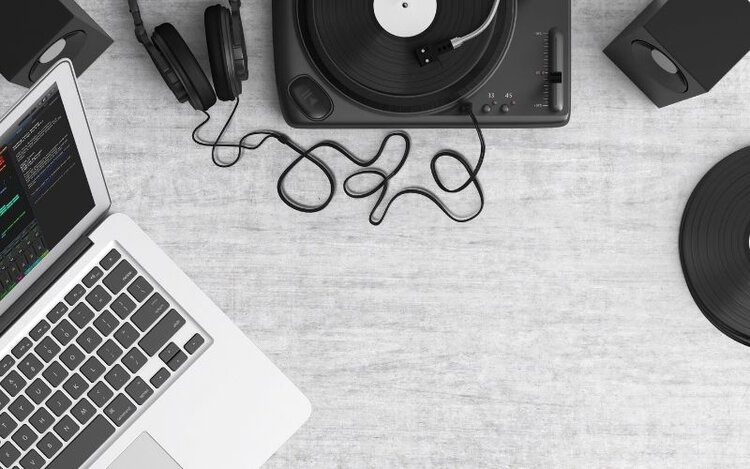 JVC TVs aren't as common as they once used to be. But the company isn't entirely out of the television business, making TVs for other brands that market them as their own.
But you'll undoubtedly see many projectors stamped with the JVC logo. We'll discuss their projectors in some detail later.
Whose Projectors are Better: Sony's or JVC's?
Sony makes excellent projectors, but so does JVC.
But if one were to pick one over the other, it would be challenging because how do you analyze all the projectors these companies make and come up with an aggregate score.
Because both companies make a range of projectors catering to different price brackets and user requirements, it's impossible to declare a clear winner here.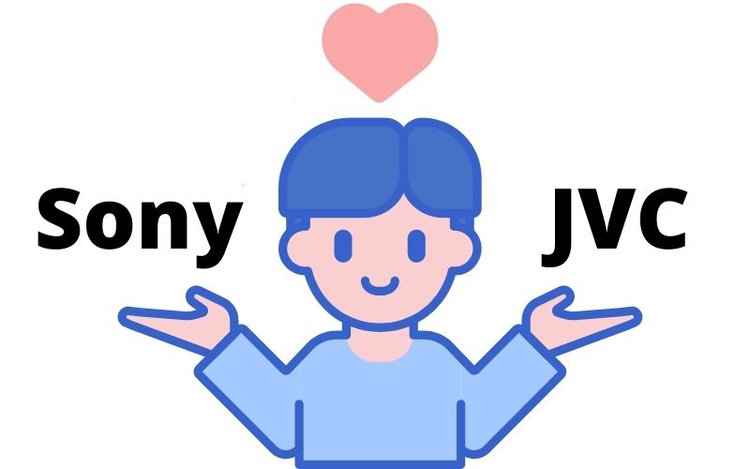 Sony is the bigger company of the two in pretty much all ways, but that doesn't make their projectors the best or better than JVC's.
And because JVC is in fewer product categories than Sony, that doesn't imply it can devote more quality time and resources to its projector division than Sony.
If we were to compare equivalent projectors from both brands, you might prefer one over the other.
But even then, the winning or losing projector in the battle wouldn't truly represent the other projectors the respective companies have to offer.
As mentioned earlier, Sony was the first to make a native 4K projector, and it has had the first-mover advantage ever since, churning out a wide range of 4K projectors than JVC or any other brand for that matter.
It's Subjective
If you like the iPhone 13 Pro, it doesn't automatically mean it's better than its competition—say a Pixel 6 Pro or a Samsung Galaxy S22.
There are different aspects to phones, and some may like a feature or two better on one than the other.
Similar is the case with projectors. You may like the Sony projector for its design, but the JVC's lamp could have a longer lifespan.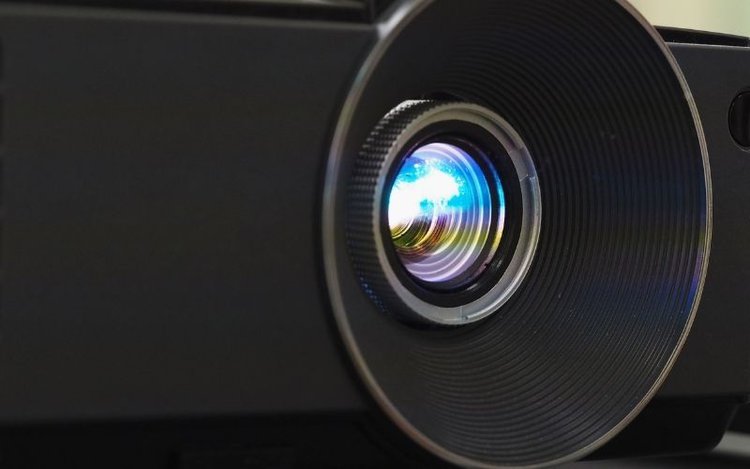 Because the Sony projector has an attractive design, it doesn't become the better device overall.
On a related note, when comparing a Sony and JVC projector, ensure the battle is fair or between two equivalent models. For example, if considering the JVC NX5, stack it up against the Sony 715ES.
But if you do a match-up between the NX5 and Sony 325ES, the results will be skewed in the former's favor.
Value-for-Money
If you were to compare two identically specced Sony and JVC projectors, the Sony device would likely be pricier. That's perhaps the slight premium you pay for the "Sony" brand name.
But it's not just the name. Sony products, in general, are pretty well-designed and built.
Look at some of their other offerings, such as TVs, cameras, and smartphones. You'll learn the build quality is next to none.
Not to mention, those other Sony devices also carry premium price tags.
The above, however, doesn't imply JVC projectors are inexpensive or built shabbily.
There are JVC projectors that sell for hundreds and thousands of dollars too. But they are "competitively priced," and that is where JVC has the edge over Sony.
A hefty price tag for a projector is by no means pocket change. But if it's a JVC, it's probably punching above its billing or offering more than what competing products are offering at the same price.
For example, the JVC DLA-NZ7 and the Sony VW915ES are not priced the same but are still so comparable.
The DLA-NX9 is closer in price to the 915ES. But the JVC device is considerably superior, at least on paper.
If you are a Sony loyalist, you may not be pulled toward JVC by the lower price. But if you have no affiliations whatsoever to either brand, you'd find a JVC projector more bang for the buck.
Best-Selling Sony and JVC Projectors
We are almost sure that the above didn't answer your question the way you'd have liked it. Kindly accept our sincere apologies for that.
But because we are not taking sides here, we couldn't put it any other or better way.
However, to help you decide, we've discussed some popular Sony and JVC projectors below, so you get a fair overview of where the two companies and their projectors stand.
Let's start with Sony.
Sony VPL-VW295ES
Sale
Last update on 2023-03-30 / Affiliate links / Images from Amazon Product Advertising API.
The Sony VPL-VW295ES is a budget-friendly native 4K projector that replaced the well-received VW285ES .
Being the more affordable 4K projector in the line-up, the 295ES certainly skimps on a few bells and whistles its more premium siblings may have. But it's anything but a stripped-down model.
For instance, the 31-pound solid chassis and 14-element motorized lens used in the 885ES and 695ES are found in the 295ES too.
The 295ES comes with both HLG HDR and HDR10 compatibility and a 127% Rec.709 wide color gamut, equivalent to 100% DCI-P3.
There's also 4K/2K Reality Creation detail processing and scaling, Motionflow frame interpolation, and a couple of full-bandwidth 18 Gbps HDMI ports.
The projector, however, misses out on a dynamic iris, and the 1,500 lumens output is also relatively modest for the price.
But the light output should be more than decent if you're not stretching the screen beyond 120 inches in a controlled light environment.
Sony VPL-VW715ES
Sony VPL-VW715ES 4K HDR Home Theater Projector, Black
X1 Ultimate for projector brings you the best of Sony's image processing
Dynamic HDR Enhancer brings a wider contrast range scene by scene for striking and realistic picture...
Digital Focus Optimizer for more accurate focus
Last update on 2023-03-11 / Affiliate links / Images from Amazon Product Advertising API.
The Sony VPL-VW715ES is a lamp-based home theatre 4K projector that uses the flagship X1 processor found in the company's high-end smart TVs.
The Dynamic HDR Enhancer uses the X1's increased processing capabilities to parse sources in every scene and deliver the optimal contrast performance when watching HDR content.
The SXRD (LCoS) panel offers excellent contrast performance (350,000:1 contrast ratio). The Motionflow technology renders smoothness and a natural flow to scenes.
The 2.06x motorized zoom lens provides five memory positions that collect and recall picture parameters: image size, focus, aspect ratio, picture position, and blanking.
The projector displays HLG HDR and HDR10 sources, but it doesn't support Dolby Vision or HDR10+. Most consumer projectors are not capable of that either. It, therefore, shouldn't go down as a miss.
The 715ES accepts native 4K and 1080p/i sources but not 480i/p. If you'd like to play 480p material on the 715ES, you must do some upconverting first.
Sony VPL-VW915ES
Sony VPL-VW915ES 4K HDR Laser Home Theater Projector
X1 Ultimate for projector brings you the best of Sony's image processing
Highly efficient laser diode light source lights up the screen for up to 20,000 hours
Dynamic HDR Enhancer brings a wider contrast range scene by scene for striking, realistic picture...
Last update on 2023-03-11 / Affiliate links / Images from Amazon Product Advertising API.
With the VPL-VW915ES, you've entered the crème da le crème Sony projector territory. The 915ES builds on the 885ES' key features and adds more.
The projector's laser light engine, chassis, native 4K SXRD panels, onscreen menus, and remote control are identical to its predecessor.
So, what's new? The most significant update is in the X1 video chip.
The X1 processor revised for projectors packs in increased ability to process granularity. The processor allows the 915ES to perform frame-by-frame mapping of HDR tones.
The 915ES shares its lens with the 885ES, which is disappointing. It's not that the 885ES is bad. But Sony should have built on the lens and made it more distinct.
The lens is fully motorized for focus, zoom, lens shift, and an array of memory slots to accommodate different settings and positions.
There are no HDMI 2.1 input ports, which is a bummer considering the PlayStation 5's support for the latest spec. But if you're not a gamer, you'd not miss the port.
Back to the good aspects, the projector is responsive and operates silently, even when the laser output is set to the highest level.
The brightness goes up to 2,000 lumens, and the laser light source's rated lifespan is 20,000 hours.
The projector is well-calibrated, and the picture quality out of the package is stellar.
If you are one of those who like to tune their projector's image reproduction capabilities before rolling, you may not have to do that with the 915ES.
Now that you've got your foot in the door with what Sony has to offer let's look at some popular JVC projectors.
JVC DLA-NX9
Sale
JVC DLA-NX9 4K Home Theater Projector with 8K/e-Shift
Complies with the latest HDMI/HDCP 2. 2 standard to enable full spec 4K signal input with 18Gbps...
Light source: NSH 265 W lamp. Resolution: 8192 x 4320 (with 8K/e-shift)
Input connectors: HDMI x 2 (3D, Deep Color/HDCP 2. 2). 3D formats: Frame Packing, Side-by-Side...
Last update on 2023-03-30 / Affiliate links / Images from Amazon Product Advertising API.
The JVC DLA-NX9 is a flagship 8K projector. Released in October 2019, alongside a few other projectors in the same line–the NX7 and NX5–the NX9 is DLA-RS3000 in some markets.
What makes the NX9 flagship? A lot of things!
One of them is e-shift, which upscales pictures to realistic-looking 8K. The technology converts 4K and HD content to look more like 8K resolution.
E-shift employs several processing steps, such as smoothing, enhancing, and noise reduction, to accomplish the feat.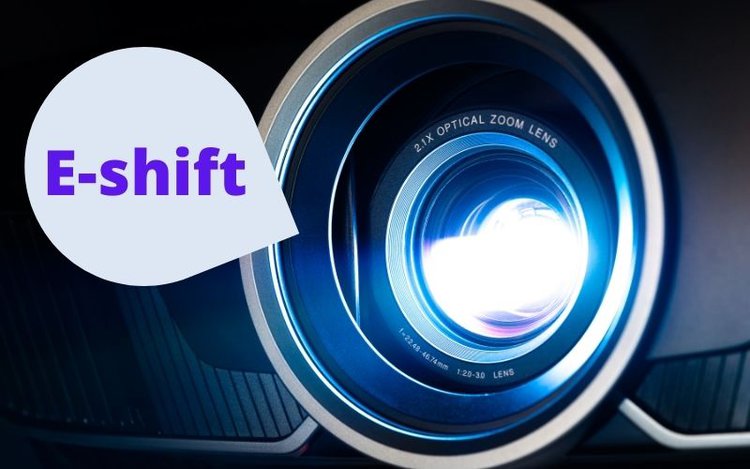 Kindly note that the projector doesn't accept native 8K signals. It can only upscale lower resolutions (4K, 2K, 1080p, etc.).
Whenever native 8K input signals become a reality, you'll be bummed that your NX9 is not ready for that transition.
The NX9's maximum brightness level is 2,200 lumens, and the contrast ratio is more than 100,000:1. With advanced Iris control, the contrast figure goes beyond 1,000,000:1.
The lens it uses employs an all-glass 18 elements ensemble in 16 groups. Five of those elements feature low dispersion coatings to mitigate problems with chromatic aberration.
The reference-quality optics also provide a marginally shorter 1.35:2.70 throw ratio and appends a wider shift capability range.
The projector's chassis is a bit bigger than other JVC projectors. There are two air vents and a rear-positioned filter for intake.
The NX9 comes with two HDMI 2.0b full-bandwidth inputs. Other connections include a LAN and single trigger output, 3D sync ports, and RS-232.
The DLA-NZ7 is a laser-driven projector known industry-wide for its excellent image quality.
Although a step down from the NX9, it's a great projector in its own right. Some of its highlight points are the 2,200 lumens output and 40,000:1 infinite/native dynamic contrast.
Like its siblings, the NZ7 has HDMI 2.1/HDCP 2.3 ports that support 48 Gbps bandwidth, making them capable of processing 4K at 120 Hz signals. A low latency mode also ensures a tiny 36 milliseconds input lag.
"Clear motion drive" provides frame interpolation that comes in handy when watching sports, action movies, etc.
Like its elder sibling, the NZ7 supports e-shift technology. It, however, does dual-phase/120 Hz e-shift for enhancing 4K signals beyond actual 4K resolution.
The lens is an all-glass 65mm implementation with 15 groups and 17 elements. The 2X comprehensive zoom projects a 16:9 100-inch visual from around 11 feet to 22 feet.
Like the NX9, the NZ7's chassis is relatively big, increasing ventilation and low fan noise.
The DLA-NX5 is yet another award-winning consumer projector from JVC's stable. It's a native 4K projector and quite similar in features and functionality to the above two.
But the NX5 is a step down so that people can experience what the DLA-NX/NZ series of JVC projectors have to offer without breaking the bank.
For starters, the NX5 has a bigger footprint than traditional JVC projectors. It has two exhaust ports at the front, alongside a remote sensor and a 17-element, 65mm, all-glass lens.
The back hosts the power connector, a 3D synchro emitter jack (for 3D glasses support), and two HDMI 2.0 ports.
The NX5 doesn't come with an automatic lens cover—neither do other projectors in the NX series.
The 265W lamp's brightness levels clock at a maximum of 1,800 lumens. The bulb shall come good for around 4,500 hours when used at half brightness. And there's HLG HDR and HDR10 support.
The NX5 supports up to 200-inch screens—the minimum being 60 inches.
Sony and JVC Have History Together
If you think Sony and JVC are being pitted against each other here for the first time, you'd be wrong.
The "cold war" between the two goes back decades. You'd know if you are old enough to remember the Betamax and VHS.
Sony launched a video recording format called Betamax in 1975. In 1976, JVC came up with VHS, a competing video cassette recording technology for consumers.
Betamax's video recording was superior in its picture quality. On the other hand, VHS had the edge in recording duration and was relatively inexpensive too.
Sony increased the playback time on the Betamax to play catch-up, but JVC always anticipated that and responded with even more recording duration on VHS, maintaining the lead throughout.
Both Betamax and VHS are now defunct.
They were succeeded by VCDs, DVDs, and Blu-rays, which are also obsolete.
Both Sony and JVC have moved on in their respective directions.
But each time they're at loggerheads with each other somehow, the Betamax-VHS memories pop up, motivating both to outdo each other.
And that deep-seated emotion percolates to their projector businesses too.
Conclusion
It's hard to say Sony makes better projectors than JVC or vice versa in objective terms. As mentioned earlier, there are just too many variables to consider, which vary with each model.
But if we had to pick one out of the two, we would steer you toward Sony purely because of the brand reputation, and Sony caters to a much broader set of buyers.
And because Sony is such a vast conglomerate, aspects pertinent to buyer experience, such as after-sales support, are likely to be more extensive and satisfactory with a Sony than a JVC.
But that could, of course, change depending on which part of the planet you are in.
That said, if you still choose to go to JVC, that's fine. JVC may not be as massive as Sony, but it's certainly no slouch.
And yes, you cannot ignore the value-for-money element.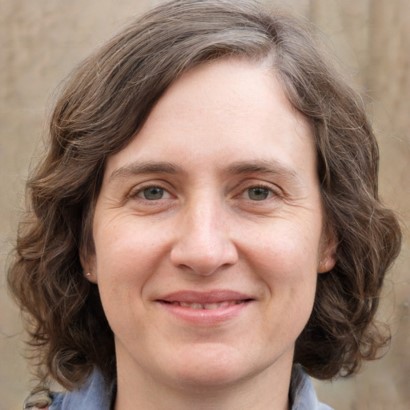 Catherine Tramell has been covering technology as a freelance writer for over a decade. She has been writing for Pointer Clicker for over a year, further expanding her expertise as a tech columnist. Catherine likes spending time with her family and friends and her pastimes are reading books and news articles.