Projectors are designed to display images on a large scale. For you to fully enjoy a projected film, the image needs to be clear, colorful, and bright.
What happens when your image color and quality fall short of expectation?
Screen and image discoloration are a common occurrence with projectors. Especially those that have been in use for some time.
This article addresses the several causes of yellow discoloration in Sony projectors. It also includes a guide to help you fix discolored screens.
Why Does the Image on My Sony Projector Turn Yellow All of a Sudden?
Yellow images are particularly annoying when you don't know the cause of the discoloration.
If you can determine the cause of your Sony's yellow images, you'll also be able to prevent a repeat of the situation.
With Sony projectors, a yellowed image usually points to one of two things:
A problem with the projector screen
or
A problem with the projector itself
We'll explore both options in detail; keep reading!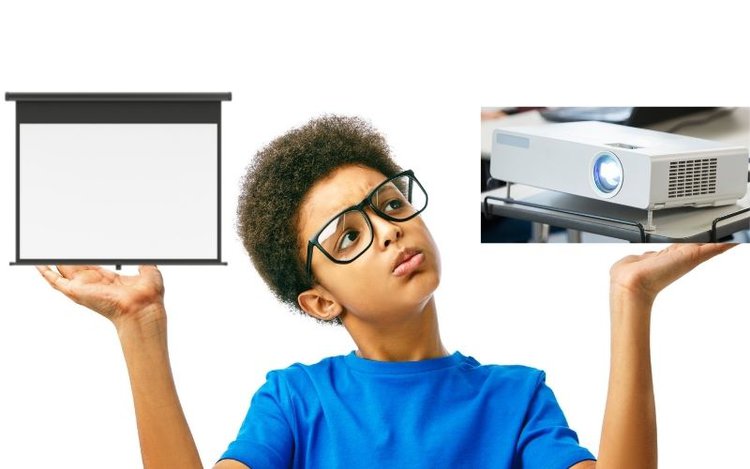 1. Yellow Projector Screen
If your projection screen or background is discolored, there's a high chance that any image you project onto it will have a yellow hue.
Environmental factors are the primary cause of yellow projector screens. Look out for substances in your immediate surrounding that can accumulate on the screen's surface.
Cigarette smoke is a prominent contributor to screen discoloration. It contains thousands of chemicals that can stain any surface they touch.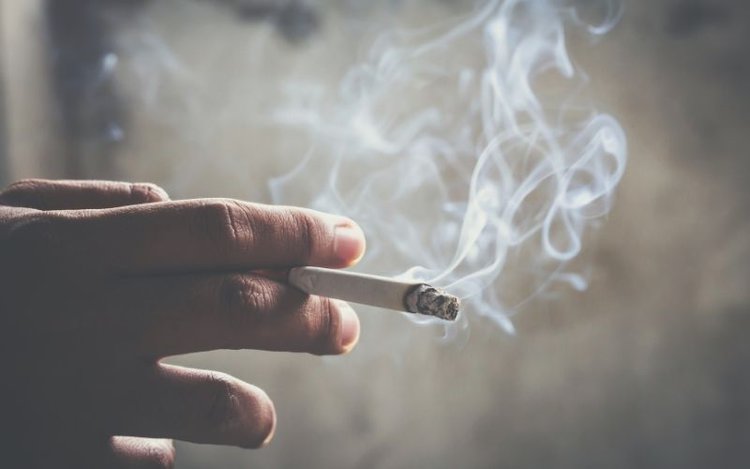 We advise that you disallow smoking in your display area to avoid this incident.
If you installed your projector screen in a classroom, it probably gets a coating of chalk dust whenever somebody cleans the board. Over time, a buildup of this dust can discolor your screen.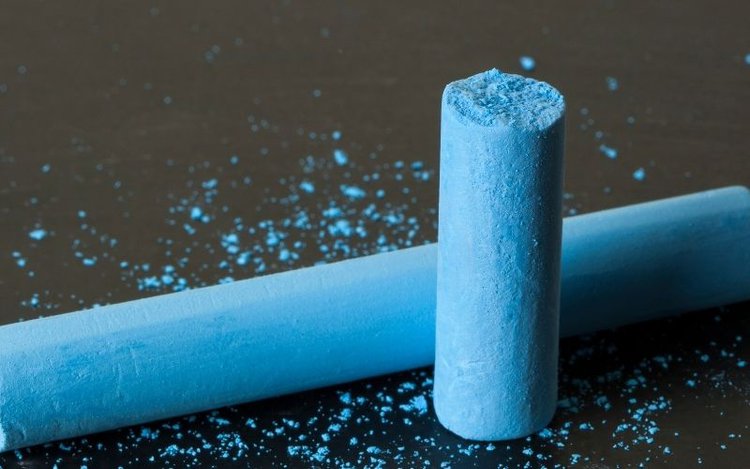 The best remedy is to use a whiteboard instead. If you can't make the switch, spread a nylon cover over the screen when you're not using it.
Dust, dirt, smoke — these pollutants only thrive in poorly ventilated areas. Even if there's no smoke or chalk, dust builds up slowly on static surfaces.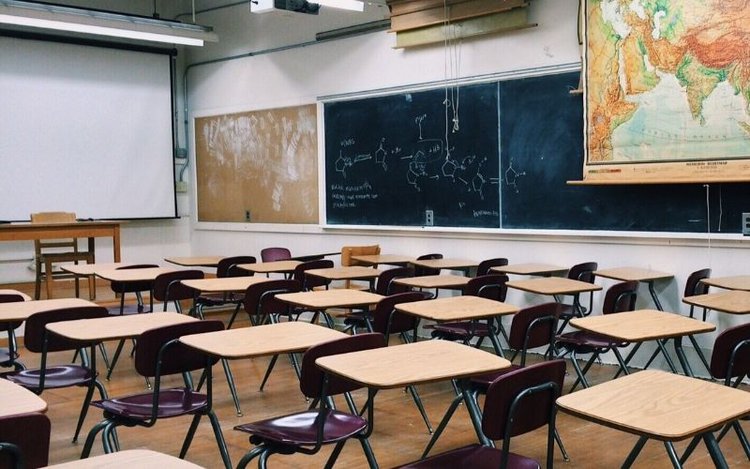 Make sure your display room or area is well-ventilated to discourage pollutants.
2. Yellow Projector Image
Have you checked, and your projection screen is not discolored? Then there may be greater forces at play.
Your projector may display yellow images due to particular faults within the device.
From wiring to polarizers and projector lamps, many things can go wrong. However, you can narrow down the possibilities by studying the discoloration pattern.
Does the yellow discoloration affect the whole image? Is the image yellow in patches?
In the next section, you'll see why these observations are significant.
What Causes the Discoloration of My Sony Projector?
Sony projectors require careful handling both during use and in storage. If you don't care for your projector, it may develop issues leading to image discoloration.
Several factors can cause image discoloration. They include:
1. Faulty Cable Connections
A loose cable connection can cause your projected image to appear yellow. This issue is often the case if the entire image is yellow.
If you're using the VGA connector, check the cable. If one of the pins on the plug is bent, it will halt the processing of one color — yellow discoloration points to a lack of blue.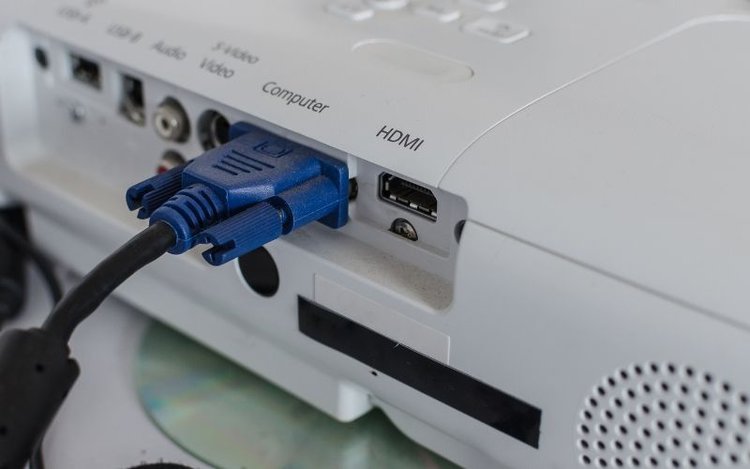 You can fix this by unplugging the VGA cable and replugging it firmly. If your image is still yellow, the VGA cable may be too damaged to salvage.
The best thing to do is to buy a new VGA cable.
Sale
Last update on 2023-10-01 / Affiliate links / Images from Amazon Product Advertising API.
2. Ageing Projector Lamps
Projector lamps typically dim with age. Their original brightness can reduce up to 50%, and they may develop a yellow glow.
Sony projector lamps have different lifespans. Depending on the model, the lamp life may be anywhere between 1,500 – 20,000 hours — or more.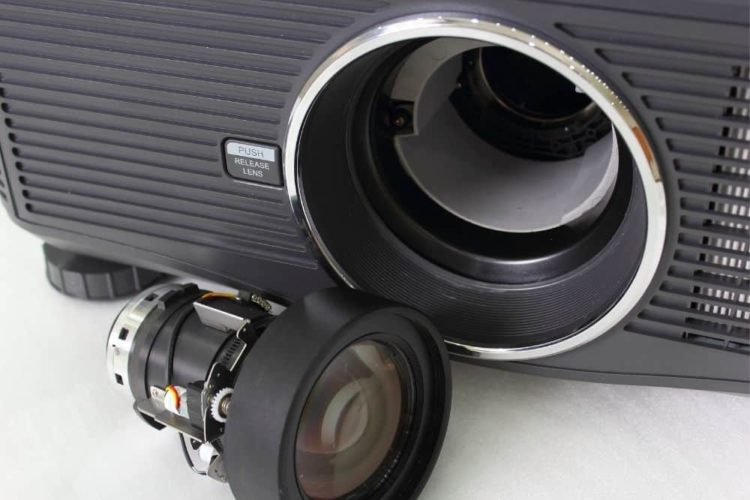 When your projector's lamp nears the end of its lifespan, it may project discolored images.
You can fix this problem by replacing your old projector lamps.
3. Faulty Polarizing Filter
A polarizing filter is one of the most significant components in a projector; it controls the colors traveling through LCD panels.
Overheating occurs when there is poor airflow within the projector, and it can damage the polarizing filter.
Once this filter is damaged, projected images develop a patchy yellow discoloration. This spotty discoloration eventually extends over the full screen.
Polarizers are relatively expensive, but you can only fix the yellow discoloration by replacing the old polarizer.
4. Dirty Lens
The projector lens is a piece of glass that enlarges images and throws them onto the screen. If the lens is dirty, the image will also appear discolored.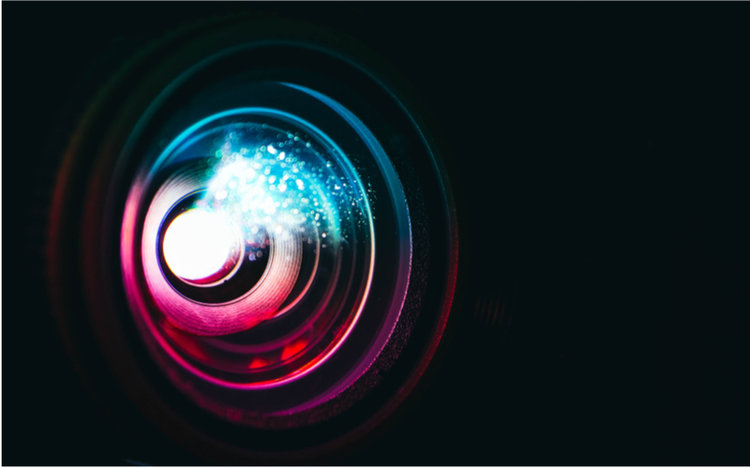 Sony projectors have air vents — tiny openings for letting out hot air and receiving cool air.
Dust can enter through these holes while you're cleaning. It can also accumulate over time when the projector is in storage.
When you turn on the projector, its cooling fans blow accumulated dirt into different parts of the projector's engine, including the lens and other optical components.
In this case, you can carefully dismantle your Sony projector and clean out the projector lens.
How To Fix a Yellow Projector Screen?
Is your projection screen discolored? You can do one of two things to fix this problem — clean the screen or replace the screen.
1. Cleaning the screen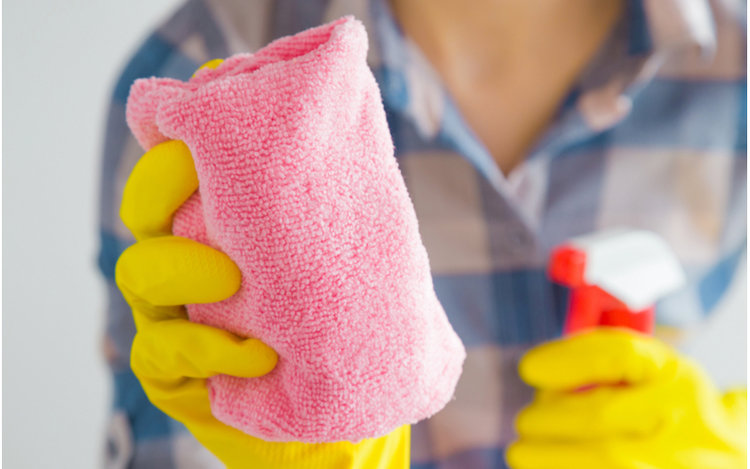 You can remove some stains by simply cleaning your projector screen. Follow these steps to carry out the cleaning process:
Step 1: Use a can of compressed air to dust the screen thoroughly. Spray the air in short bursts to loosen the dirt.
Step 2: Wipe the screen gently with a new microfiber cloth. Use a cleaning mixture of 95% warm water and 5% soap or denatured alcohol to wipe.
Step 3: Apply light pressure while rubbing the screen from side to side with the moist cloth.
Step 4: Gently dab another cloth across the screen to dry the screen.
2. Replacing the screen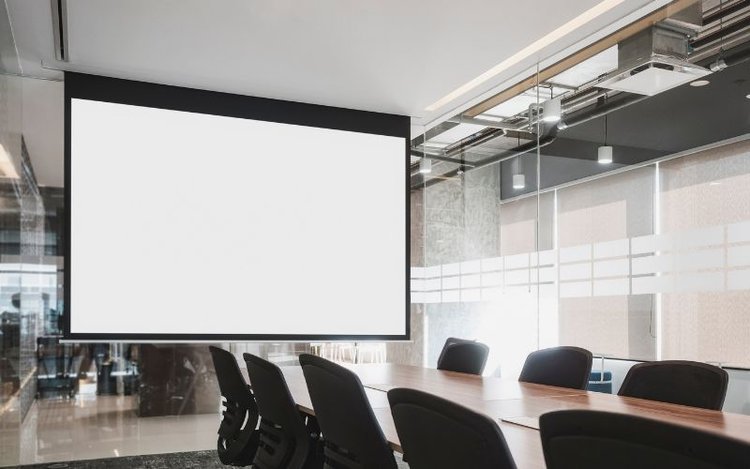 If the yellow discoloration refuses to come off, you can replace the projector screen with a new one. This option is slightly more expensive, but it's highly effective.
Last update on 2023-10-01 / Affiliate links / Images from Amazon Product Advertising API.
You may purchase and mount a new screen. If you use a painted screen, get fresh projector paint and paint over the old screen.
Last update on 2023-10-01 / Affiliate links / Images from Amazon Product Advertising API.
Tips To Remember
Put on a pair of gloves before you start cleaning your screen. Your bare hands can leave greasy prints on the screen, defeating the whole purpose of cleaning.
Ensure you rub the moist cloth over the screen gently — don't scrub! Scrubbing may damage the screen.
The fastest way to get the dirt out of vertical surfaces is to swipe up and down.
Never use harsh chemicals or thick abrasive rags to clean your projector screen. They can damage its reflective surface.
Conclusion
Yellow discoloration on projected images is quite common. However, if you know the contributing factors, you can easily prevent it from ever happening.
This article explores several reasons for Sony projector yellow discoloration, from dust and dirt to overheating and faulty connectors.
The first thing to do is determine whether your screen or projector is the source of the discoloration. It gets easier, just follow our guide to fixing the discoloration.
Good luck!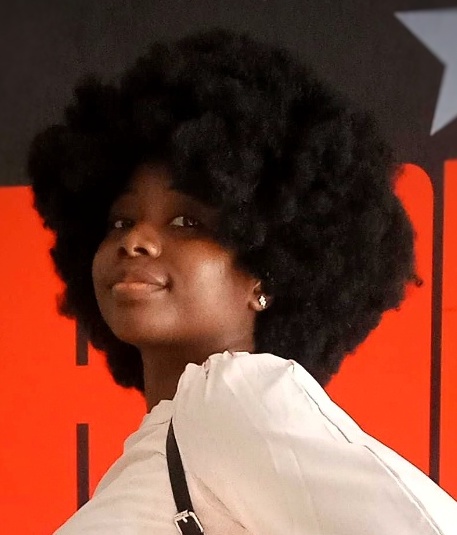 Gabriella 'Diogo is a content writer with a vested interest in tech hardware and equipment. She shares her knowledge and processes in an easy-to-grasp, lighthearted style. When she's not testing or researching device performance, you'll find her writing short stories or rewatching episodes of her favorite sitcoms.