A small smudge on your projector lens may not seem like cause for concern, but every projector connoisseur knows a dirty lens can severely impact image quality and lamp health.
A dry microfiber cloth isn't doing the trick. In fact, it's only spreading the smudge around even more.
So, how can you clean a smudge on a projector lens? What can you do to prevent smudges on a projector lens?
Keep reading to find out!
How To Clean Smudge on the Projector Lens?
Follow the steps below to clean a smudge on your projector lens.
To clean a smudge on your lens, you will need:
A Rubber Air Blower
A Lens Brush
A Lint-free Microfiber Cloth
Lens Wipes or a Non-abrasive Cleaning Solution
Before cleaning your projector lens, it's essential that you unplug the unit and let it cool for at least half an hour. The projector lamp heats up to an incredible 300-degrees Fahrenheit (or about 149-degrees Celcius), and you risk severely burning yourself if you touch it while still hot.
Once the projector is cooled, you're ready to start cleaning!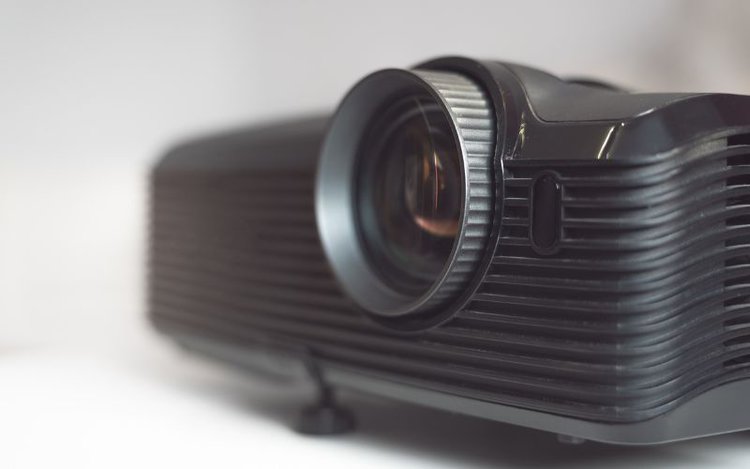 Step 1: Clear Any Dust From the Lens
Use a manual rubber air blower to remove any dust from the lens.
This step is crucial as wiping a dusty lens will lead to microabrasions.
For best results, tilt your projector forward as you clean. This allows dust to fall off of it, instead of being blown around or further into the hardware.
Check out this air blower for a budget-friendly air blower specifically designed for cleaning lenses.
Sale
Last update on 2023-05-28 / Affiliate links / Images from Amazon Product Advertising API.
Step 2: Brush Away Any Remaining Dust
Brush away any residue using a lens brush. Use circular motions, and be sure to brush in one direction.
Do not touch the brush's bristles with your fingers, as the oils from your hands could transfer to the lens and smudge it even further.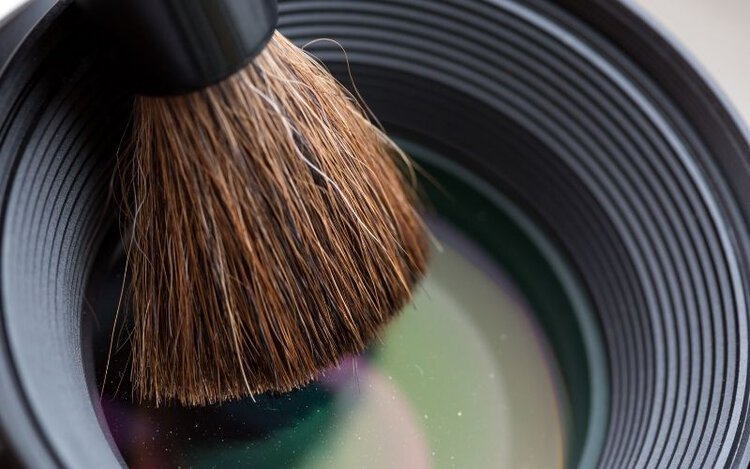 If you don't have a lens brush at home, check out the product below.
Nikon 7072 Lens Pen Cleaning System, Black
Introducing our new simple lens-cleaning system effective, durable and long lasting
Introducing our new simple lens-cleaning system effective, durable and long lasting
Quality is assured and maintained up-to a certain level, another very important feature of this...
Last update on 2023-05-28 / Affiliate links / Images from Amazon Product Advertising API.
Step 3: Wipe Down the Lens
When wiping down your projector lens, you can use a lint-free microfiber cloth, and a cleaning solution or lens wipes.
Let's go over how to use both!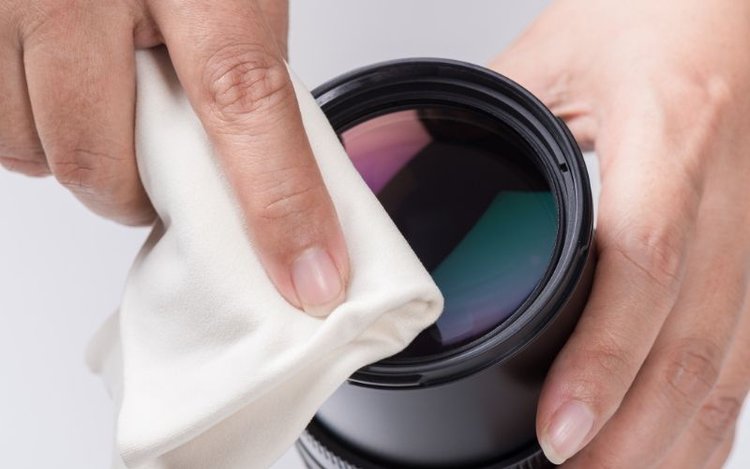 Cleaning a Lens with a Microfiber Cloth and Cleaning Solution
It's important that the microfiber cloth is lint-free as projector lenses are very delicate and lint can create microabrasions and decrease the picture quality.
Last update on 2023-05-28 / Affiliate links / Images from Amazon Product Advertising API.
There is a wide variety of lens cleaning solutions on the market, but you want to make sure the solution was specifically designed for projector lenses. See the Eclipse Optic Cleaning Solution for a delicate cleaning solution made for camera and projector lenses.
Last update on 2023-05-28 / Affiliate links / Images from Amazon Product Advertising API.
Dot a conservative amount of lens cleaning solution onto the microfiber cloth. Oversaturating the cloth will cause the excess moisture to create smudges on the lens.
Wipe the lens in circular motions, covering the whole surface.
Allow the lens to completely dry before using the projector, again.
Cleaning a Lens with Lens Wipes
Lens wipes take out the guesswork from deciding how much cleaning solution to put on the microfiber cloth.
These handy wipes are a projector cleaning kit staple. They're disposable and individually packaged, so you don't have to worry about keeping your microfiber cloth in mint condition.
Last update on 2023-05-28 / Affiliate links / Images from Amazon Product Advertising API.
Clean your projector with the wipe with circular motions until the lens is completely spotless. Do not rub your lens back and forth to remove the smudge, as this could scratch the lens.
Watch the video below demonstrating how to clean a projector lens following the steps above.
Clean Your Projector Lens
How To Prevent Smudges on my Projector Lens?
Follow our suggestions below to prevent smudges on your projector lens.
Now that your projector lens is clean, let's keep it that way!
Don't worry. It's easier than it sounds.
Never Touch the Lens
Even if you've just washed your hands, they will still be coated in naturally occurring oils.
This oil will smudge your lens, leaving fingerprints and marks all over the glass.
So, it's best never to touch your projector lens. Always be mindful of touching the lens whenever transporting your projector, cleaning the lens, or replacing the lamp unit.
If you have little one's around, we suggest mounting the projector on the ceiling to keep it out of their reach.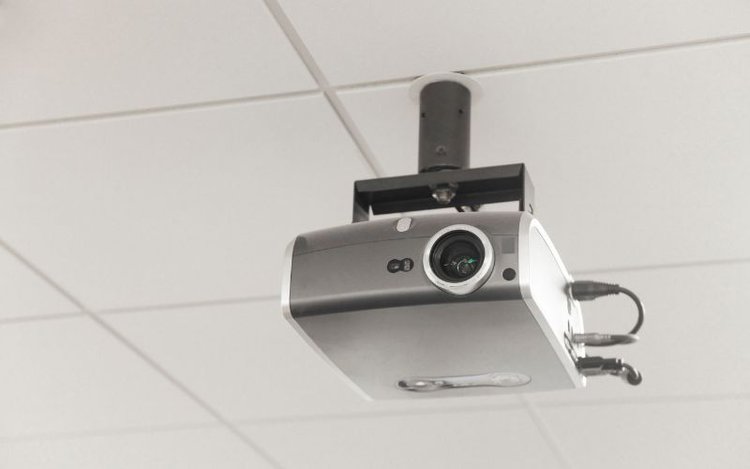 Keep Your Cleaning Tools Pristine
Dirty cleaning tools will only make your projector lens filthier.
Regularly hand-wash your microfiber cloths in cold water with mild soap.
Lens brushes are very difficult to clean without damaging them, so avoid touching the bristles with your bare hands to prevent soiling them.
Always store your cleaning tools in their respective packaging and replace them when needed.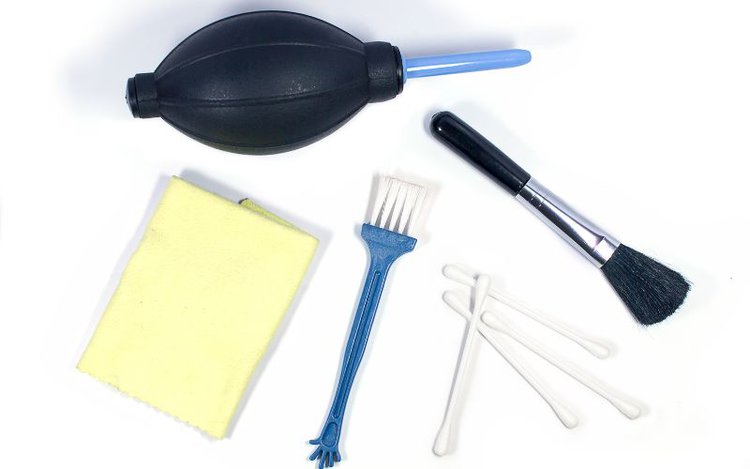 Store Your Projector Correctly
Be sure to always store your projector correctly to prevent the lens from being smudged, scratched, or damaged while not in use.
Ensure to put the lens cap on the projector once the unit is shut down and cooled.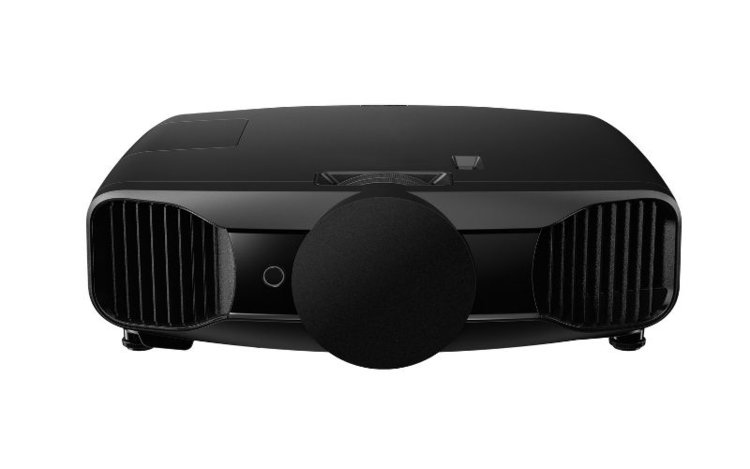 When moving the projector, always place it in its proper carrying case. Not only will this help to protect the lens, but it will also pad your projector's hardware and prevent it from being scratched or dented.
Wrapping Things Up
Cleaning your projector lens and ensuring it's smudge-free isn't as hard as it seems and only requires a few basic tools.
Remember to always be delicate with your projector lens and never apply pressure when cleaning it.
Don't touch the lens or lens brush with your bare hands, and make sure it's stored correctly with its lens cap.
What's your experience cleaning a smudge off your projector lens? Let us know in the comments below!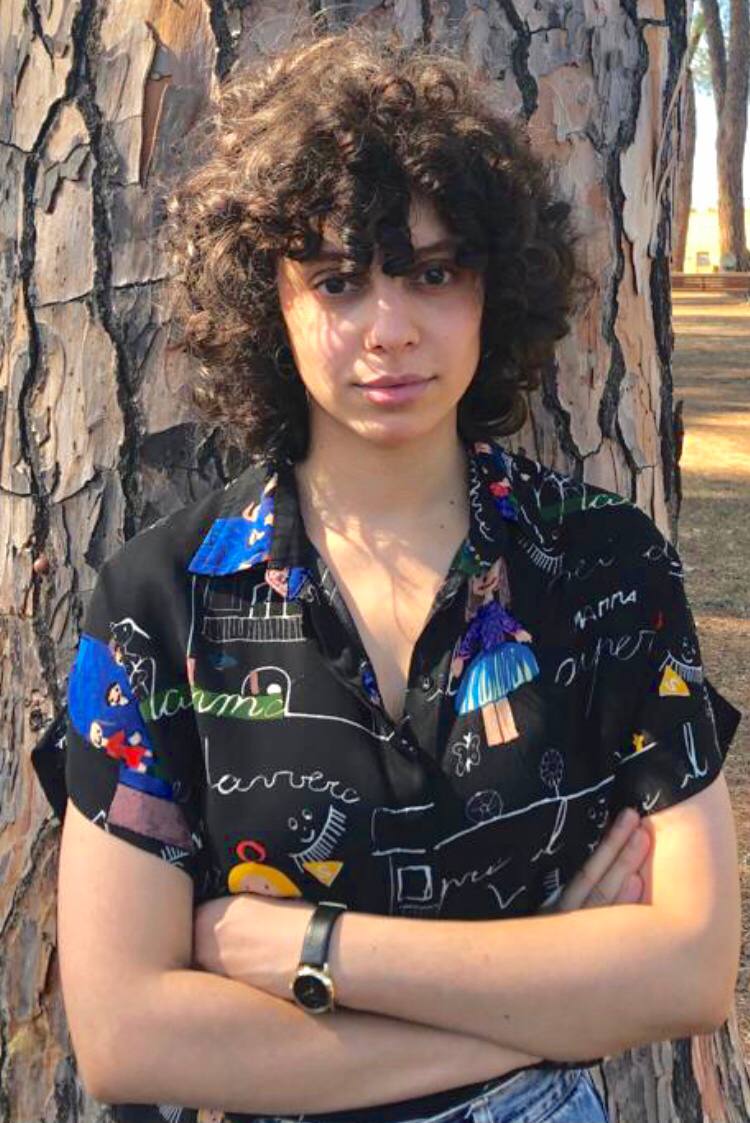 Yesenia Achlim is a technical copywriter and editor with a focus on AV equipment. She aims to break down complicated topics and make technology accessible, no matter your technical expertise. When she's not teaching you how to replace a projector lamp, you can find her reading and baking.