Large TVs, such as 65-inch or 85-inch TVs, are excellent. They do not just let you see things larger than life, but they pretty much provide you with that theater-like experience at home.
But not everyone wants to bring the theater screen to their homes. Most cannot—either due to budget constraints or simply because they don't have enough space to accommodate massive TVs.
Small 4K TVs, as a result, are a good choice, but what is a "small" 4K TV? How small is it compared to the aforementioned big TVs? This article discusses all that and more, besides throwing in our small 4K TV recommendations.
Read on to learn more.
What Is the Smallest 4K TV Available on the Market?
Currently, the smallest 4K TV on the market is the Samsung QN32Q60AAFXZA QLED TV with Quantum HDR. It's the successor to the Q60/Q60T QLED TVs from 2020 and is positioned at the base of Samsung's 2021 QLED TV line-up.
The next sets of small 4K TVs are the 40- and 43-inch kinds. The 43-inchers are a lot more common, or pretty much represent the 40-inch TV segment.
If you want the best 32-inch 4K TV, the Samsung TV mentioned above is your best bet. In the 43-inch range, however, you get quite a few options.
Of what's available for purchase as of January 2022, the following are our top three picks:
TCL 4-Series 43S435
Sale
TCL 43-inch 4K UHD Smart LED TV - 43S435, 2021 Model
Dimensions (w x h x d): TV without stand: 38.2 x 22.4 x3 inches, tv with stand: 38.2 inches x 24.5...
Smart functionality delivers all your favorite content with over 500,000 movies and tv episodes,...
Pairs 4k ultra HD picture clarity with the contrast, color, and detail of high dynamic range (HDR)...
Most mid-range 4K TVs do not make you question the existence of premium 4K televisions. Some do, like the TCL 4-Series 43S435. This TCL TV is part of the company's entry line of 4K televisions, only a level above the 3-Series, which unfortunately doesn't support 4K.
The 43S435 supports HDR10 and has solid color accuracy. HDR broadens the TV's color range significantly. Skin tones look natural, balancing well against whites and dark blacks.
The TV offers the best software experience, thanks to the built-in Roku OS that works just like it does on a standard Roku media streamer. If you've used Roku OS before or are familiar with it, you'd know it is hard to beat the operating system for its breadth of content and simplicity.
For a budget offering, the 43S435 has ample connectivity options: four HDMI inputs, a USB port, composite analog inputs, a headphone jack, wired and 802.11ac internet, etc. One of the HDMI ports is ARC (audio return channel) which lets you plug in a soundbar.
The audio performance is not path-breaking, but it's good enough for watching movies or music videos. Nevertheless, the TV can get loud, quickly filling up a pretty large living room at maximum volume.
Long story short, the TCL 43S435 isn't going to blow your socks off. And you shouldn't be expecting that in the first place, considering its price. But, if you're looking for a 43-inch 4K TV that performs solidly, the TCL 43S435 is a good choice.
Pros
Solid video and audio capabilities
Excellent streaming functionality
Roku integration is a high point
No superfluous features
Value for money
Cons
Not cut out for gaming
The remote could have been better
Samsung QLED Q60T
The Samsung Q60T is perhaps the only TV on this list with QLED (quantum-dot LED) technology in a 43-inch form factor.
QLED produces more intense hues compared to regular LED. Though not on par with OLED, QLED achieves deep blacks and vividness at a level LED panels cannot.
The QLED screen helps deliver sharp visuals and solid colors. The TV does HDR quite well, producing outstanding contrast. The QLED display, 4K resolution, number of ports, HDR support, etc., are identical across the Q60T range, which moves up to 85 inches.
The screen is not just good to look at when turned on, but the almost non-existent bezels mean a narrow footprint. The dark plastic with its ribbon-like texture may not be metal, but it's quite sturdy.
The dual LED backlight promises improved color and contrast levels over the previous single LED setup. The dual backlight consists of two LEDs that provide different color temperatures. It may not be the full array backlight that higher-end Samsung TVs use, but it's certainly better than one light.
The Q60T is based on the Tizen smart OS, which Samsung also uses on its higher-end TVs. The TV inherits all the goodness of the operating system, including an extensive collection of apps and multiple voice assistants.
There are three HDMI ports, including one supporting ARC. There's also a composite connection to accommodate older devices, an RF coaxial input for a cable or antenna, output for digital optical audio, an Ethernet port, and two USB ports.
To conclude, the Q60T is a solid entry-level Samsung TV for people who cannot afford the brand's more expensive offerings. The Q60T would be your foot in the door to truly high-end TVs.
Pros
Color-dense and sharp visuals
Various picture presets
Decent built-in speakers
The Tizen interface is surprisingly easy to navigate
Ability to pick a voice assistant of choice
Cons
A relatively expensive proposition
Processing power is lacking for the price
Sony XBR-43X800H
Sale
If you don't like your 43-inch 4K TV skimping on premium smart TV features, look at the Sony XBR-43X800H.
It's a solid entry-level 4K television that works admirably in bright rooms, thanks to its high peak brightness and decent reflection handling. The X800H has excellent gradient handling and upscales lower-res content with zero issues like most Sony televisions.
The 43X800H also has HDR10, handles Dolby Vision, plays Dolby Atmos, etc. Featuring Android TV OS and wireless streaming options via Apple AirPlay 2 or Chromecast to your mobile device, this Sony TV is undoubtedly a feature-rich 43-incher.
The 43X800H comes with four HDMI ports. That coupled with low lag time makes the TV a solid entry-level TV for gamers. The TV would have been a gamer's delight if the screen had a refresh rate of more than 60 Hz and support for advanced gaming features.
Overall, the X800H is a capable 43-inch 4K TV that ticks pretty much all the right boxes. Thanks to its plastic build, it looks like an entry-level 4K TV. But when you turn it on, you're bound to be amazed.
Pros
Robust controls and features
Solid peak brightness
Smart functionality is its strong point
Crisp and clear audio
Support for Dolby Atmos and Dolby Vision
Cons
A tad too bright for dark rooms
Relatively pricey
Some other small 4K TVs that did not make it into our top three but are still worth a mention include:
Toshiba 43C350KU: Based on Amazon Fire TV, the Toshiba 43C350KU competes directly with the TCL 43S435. It has Alexa built into its remote, complete Prime Video integration, etc. There's nothing to complain about on the hardware front, but also not anything to be floored by.
Samsung the Frame: The Frame by Samsung sounds like a massive TV, but it is not. The 43-inch 4K TV is the smallest in the range, with sizes going up to 75 inches. There's also a 32-inch model, but it's a Full HD one. The Frame boasts an excellent 4K QLED screen.
Samsung Q60A: The QN43Q60A is the elder sibling of perhaps the only 32-inch TV with a 4K panel. Compared to other 43-inch TVs on this list, it's slightly on the expensive side. For the premium, you get a sleeker, slimmer design, better picture quality, a solar-powered remote, and, of course, the Samsung badge (if that means anything to you).
All-New Toshiba 43-inch 43C350KU C350 Series LED 4K UHD Smart Fire TV, Released 2021
SAMSUNG 43-inch Class The Frame TV with Customizable Beige Bezel (2020 Model)
SAMSUNG 43-Inch Class QLED Q60A Series - 4K UHD Dual LED Quantum HDR Smart TV with Alexa Built-in (QN43Q60AAFXZA, 2021 Model)
All-New Toshiba 43-inch 43C350KU C350 Series LED 4K UHD Smart Fire TV, Released 2021
SAMSUNG 43-inch Class The Frame TV with Customizable Beige Bezel (2020 Model)
SAMSUNG 43-Inch Class QLED Q60A Series - 4K UHD Dual LED Quantum HDR Smart TV with Alexa Built-in (QN43Q60AAFXZA, 2021 Model)
Vizio V435-J01: The V435-J01 is a 4K HDR TV, packing in quite a lot for its price. Based on the SmartCast smart TV setup, the V435-J offers an excellent selection of integrated apps. The visuals it produces are bright, color-accurate, and provide decent black and contrast levels.
Sony KD-43X85J: The KD-43X85J is a gaming-biased 4K TV, thanks to features such as two HDMI 2.1 ports, a 120 Hz refresh rate, and low input lag. The 4K HDR Processor X1 ensures excellent picture quality, with vivid hues and an impressive HDR.
Vizio V555-J01: The Vizio V555-J is quite comparable to the TCL 4-Series, but the latter one-ups it in the streaming and ease of use department. The Vizio TV is also expensive, which slightly diminishes its "value proposition".
VIZIO 43-Inch V-Series 4K UHD LED HDR Smart TV with Apple AirPlay and Chromecast Built-in, Dolby Vision, HDR10+, HDMI 2.1, Auto Game Mode and Low...
Sony X85J 43 Inch TV: 4K Ultra HD LED Smart Google TV with Native 120HZ Refresh Rate, Dolby Vision HDR, and Alexa Compatibility KD43X85J- 2021 Model
VIZIO 55-Inch V-Series 4K UHD LED HDR Smart TV with Apple AirPlay and Chromecast Built-in, Dolby Vision, HDR10+, HDMI 2.1, Auto Game Mode and Low...
VIZIO 43-Inch V-Series 4K UHD LED HDR Smart TV with Apple AirPlay and Chromecast Built-in, Dolby Vision, HDR10+, HDMI 2.1, Auto Game Mode and Low...
Sony X85J 43 Inch TV: 4K Ultra HD LED Smart Google TV with Native 120HZ Refresh Rate, Dolby Vision HDR, and Alexa Compatibility KD43X85J- 2021 Model
VIZIO 55-Inch V-Series 4K UHD LED HDR Smart TV with Apple AirPlay and Chromecast Built-in, Dolby Vision, HDR10+, HDMI 2.1, Auto Game Mode and Low...
What Is the Best 4K TV Size for Your Room?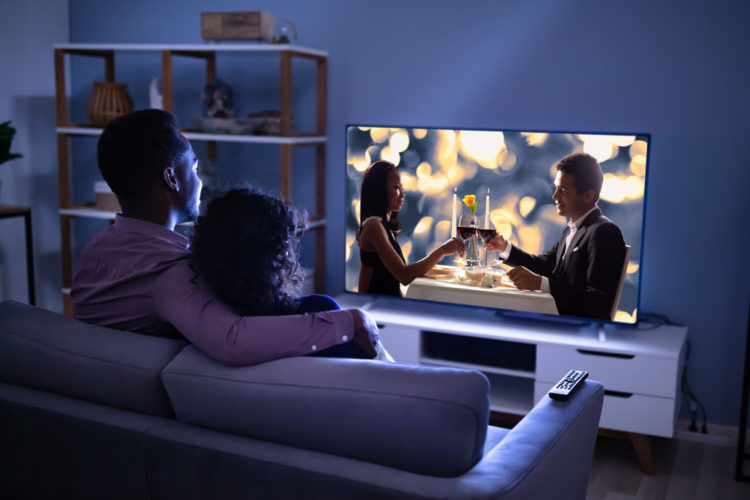 A 43-inch TV is the ideal screen size for most standard-size rooms or bedrooms. It's not big enough to dominate the room or paintings or pieces of furniture in the space. But it also won't look diminutive like a 32-inch TV.
A 32-inch could feel a tad too small even in the smallest of spaces. Also, watching content on a 32-inch TV with family and friends would be a "constricting" experience.
If you transition from a 32-inch TV to a 43-inch one, you'll immediately notice the difference in your perspective. And if you still fancy a 32-inch TV, be wary of the truth that you won't get 4L resolution at that size.
You can view a 43-inch TV comfortably from 2.5 to 3 feet away. If you don't have that kind of space in your room, you have bigger things to take care of than ascertaining the right TV size.
If you've got a larger space or are considering a TV for your living room, where you could afford at least 7 to 8 feet of space between the TV and the viewer, a 55-inch TV would be ideal.
Also, at 55 inches, flagship TV features take the stage. The best TVs a brand usually offers fall in the 55 to 65 screen size range. Above 65 inches, the returns start to kind of diminish.
Kindly note, 55-inch is still not "large-sized". In a bedroom, however, it is generally unapologetically big. Therefore, 55- and 65-inch TVs are usually positioned outside the bedroom, in the living space.
Sitting Distances for the Best Picture on Different 4K TV Sizes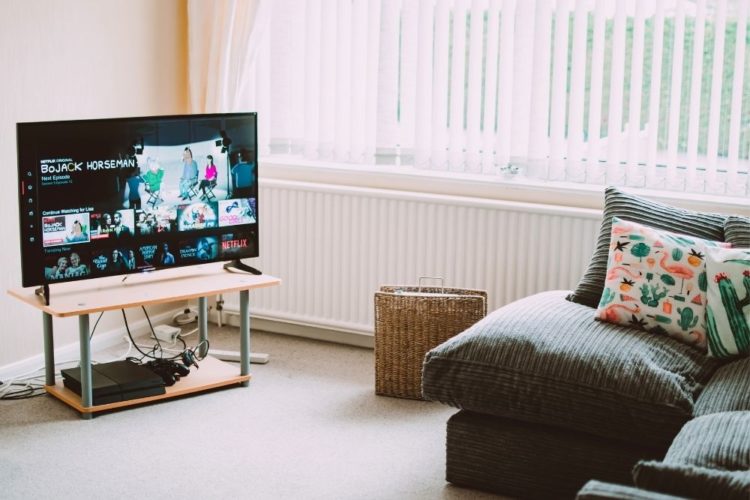 Since 4K TVs pack more pixels per inch than a Full HD TV, the sitting distances for a 4K TV are shorter than for a 1080p or 2K TV. At times, the optimal distance could be unbelievably close.
If the ideal distance for a 43-inch Full HD television is 67 inches (5.58 feet), viewing a 4K TV of the same size from 5.6 feet away would make the visuals appear a lot sharper.
If you move back, the gains of the 4K screen will start to diminish. That is why the ideal viewing distance for a 43-inch 4K TV is 35 inches (2.95 feet).
The following table lists out the ideal viewing distances for 4K TVs of different sizes:
| | |
| --- | --- |
| TV Size (in inches) | Ideal Distance |
| 43 | 2.95 feet (90 cm) |
| 49 | 3.28 feet (1 m) |
| 55 | 3.28 feet (1 m) |
| 65 | 3.94 feet (1.2 m) |
| 75 | 4.60 feet (1.4 m) |
| 85 | 5.25 feet (1.6 m) |
Though there aren't hard and set rules with 4K TV viewing distances, the above numbers ensure you don't see the pixels and aren't seated too far away from the screen to not appreciate the details.
If the TV is 8K, you can afford to sit much closer. For instance, a viewing distance of just 24 inches works for a 77-inch 8K TV.
Long story short, if you're short on space in your room, look for a more pixel-dense TV than a smaller sized one.
FAQs
1. Is a bigger TV better for 4K?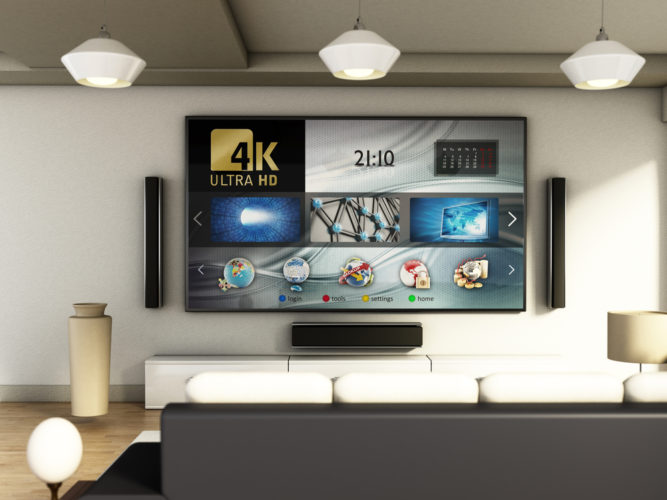 The smaller the screen size, the more pixel-dense the screen is. This theory, however, doesn't apply to televisions since there's a set distance at which you watch TV, as detailed above.
In other words, a 32-inch 4K TV might be sharper on paper, but the experience wouldn't be any better than with a 32-inch FHD TV.
A bigger screen, such as a 55-inch or 65-inch, would be better since you would appreciate the 4K goodness more. Compare a 55-inch 1080p TV with a 4K 55-inch television, and you would notice the difference in picture quality instantaneously.
To answer the question, a bigger TV is better for 4K, provided the TV is not too big. It should certainly not be above 100 inches. You might want to look at 8K TVs at that screen size.
2. What is the minimum 4K TV size for gaming?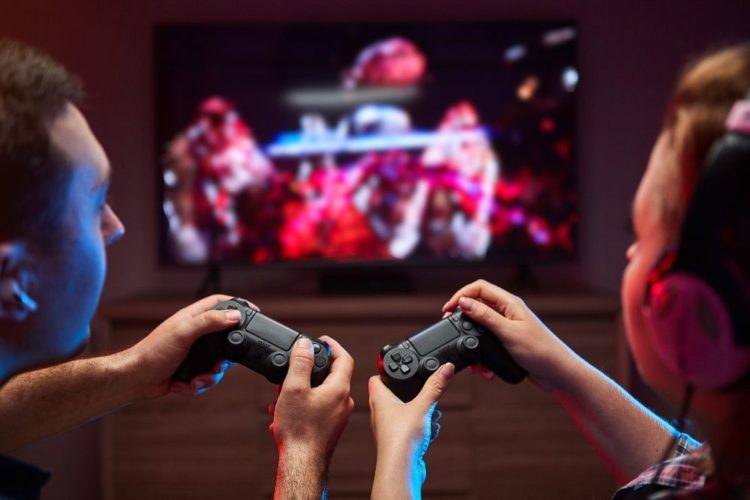 Gaming is best done on a monitor, since you'll be seated pretty close to the screen and feel more immersed in the action. 4K gaming monitors begin at a screen size of as small as 24 inches. A 4K TV, as mentioned above, starts at around the 43-inch mark.
With such a large screen, you're likely to see pixels or not find the visuals as sharp if you sit closer, like you would with gaming monitors.
The minimum 4K TV size for gaming is 40 inches if you've hooked the TV to your gaming console and use gaming controllers. A 55-inch TV might provide an even better gaming experience.
If you game on your PC, use peripherals like a gaming keyboard and mouse, and would be seated much closer to the screen, get a 27-inch 4K gaming monitor instead. A monitor bigger than 32 inches would be too big for comfort.
Conclusion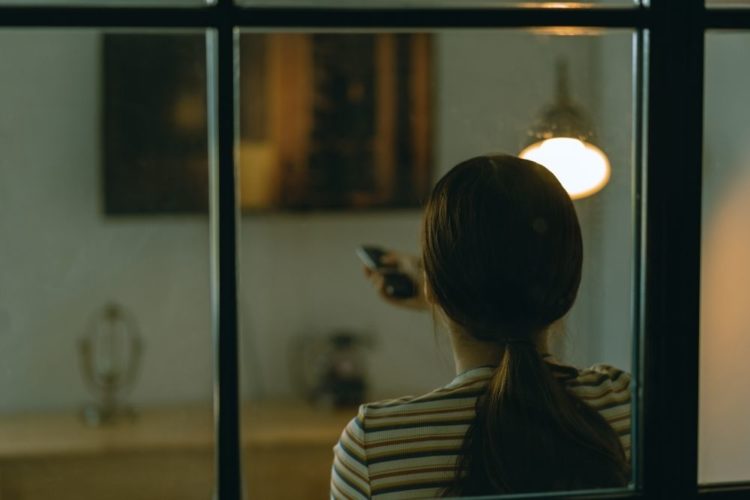 If you're on the lookout for the smallest 4K TV, you must be okay with the fact that you won't get a feature-packed TV at that size.
Generally, the flagship TVs of most manufacturers are 65 or 55 inches. Below that, you're getting slightly knocked-down TVs in terms of hardware and features.
Rest assured, you won't make major sacrifices with smaller TVs, particularly not with the ones listed above. It's just that the flagship TVs would do certain things a tad, yet noticeably better than the smaller, upper mid-range models.
More important than the advanced capabilities are the physical dimensions of the TV. If your compact space doesn't seamlessly accommodate a 65- or 55-inch TV, it's not worth it.
The relatively small 43-inch TVs would provide you with more happiness and enjoyment in such cases. After all, you don't want a TV that makes you feel like you're sitting in the front row of a movie theater.
Last update on 2022-08-14 / Affiliate links / Images from Amazon Product Advertising API.