Viewing movies through a projector and projector screen can make anyone feel nostalgic. We're not only mesmerized by what we're watching but we also relive the first time we entered a movie theater as a child.
Don't get me wrong, watching on a TV or computer is okay, but there's something more special and gratifying about projector screens. So I don't question why projectors are still so popular these days, even when HDTVs and cutting-edge smart TVs are available in the market.
We'd love to help you out so we weighed the top projector screen brand options on the market for you. Silver Ticket and Elite Screens are the leading choices but you can make your final choice after reading through our thorough comparison.
Silver Ticket
The first brand is called Silver Ticket, a fitting name for a company that provides people with a terrific viewing experience. They have been in business since the mid-1980s so there's no doubt about their projector screen know-how.
Aside from projector screens, they also have speakers, audio connectors, replacement parts, raw screen materials, and projector mounts. If anything, Silver Ticket is the one-stop-online shop if you're trying to build a home theater.
Elite Screens
On the other hand, we have Elite Screens, a projection screen manufacturing company based in the United States. They also have offices all around the world, which I find to be very professional and impressive.
They're ISO 9001:2015 certified, professional manufacturers. You can be sure that all of their products meet the requirements of quality management systems.
In addition to their screens, they also have raw screen materials, remote controls, mounts, LED backlights, and accessories. They have many distributors and they're available all around the world.
Personal Experiences
Customer experiences and reviews are some of the best and most reliable ways to know if a product or a brand is good. So let's dive into the ratings and reviews from certified customers.
Silver Ticket
Silver Ticket's Amazon store is incredibly impressive when it comes to the overall projector screen customer ratings. Most ratings are practically perfect, and the lowest ones have 4-star ratings.
Overall, customers are happy and satisfied with the products. Because of the many buyers and positive feedback, their best-selling projector has become an Amazon's Choice product.
Recommended product:
This specific product is the STR-1691290 Silver Ticket 120" (16:9) Projector Screen (below). It's 4K Ultra HD Ready and in the color white.
Last update on 2023-03-30 / Affiliate links / Images from Amazon Product Advertising API.
The material also comes in various options such as grey, high contrast, silver, and woven acoustic. Of course, these all vary in cost.
This product has 3,063 ratings and the rating is 4.8! For so many buyers, it's really a testament to quality and service to retain such a high appraisal from customers.
One customer praised the sturdy aluminum rails and the smooth surface of the screen. They also loved how easy it was to install thanks to the reliable instructions and tutorials available on YouTube.
The screen image was also reported to be amazing for such a price point. Equally awesome is the packaging.
However, one downside is that the measuring required for the wall mount brackets needed to be extremely precise. Still, to get the brackets to work in the best possible way, this precision is necessary.
Nonetheless, customers recommend this product and are extremely happy about their purchase. Just check out this customer review by Unbox Junkie!
Silver Ticket 120" Projector Screen!
Elite Screens
Elite Screens also has pretty good reviews when it comes to their Amazon store. Most of their products with reviews have over 4 stars!
Their best-selling projector screen is also Amazon's Choice. With 3,050 reviews, a 4.4-star review is a sure indication of how satisfactory the customer's overall buying experience is.
This means that they're not just happy with their product, but they're also happy with the customer service, materials, shipping, payment, and everything else in between.
This highly-rated product is called the Elite Screens Manual B. It's a 100" 16:9 4K/8K Ultra HDR 3D Ready projector. It also has a slow retract mechanism and it comes in a variety of sizes and materials.
Last update on 2023-03-30 / Affiliate links / Images from Amazon Product Advertising API.
This product is much cheaper than the Silver Ticket product mentioned above, but it's also a smaller size. Buyers also get a good warranty with this product.
Most buyers of this product have given this a 5-star rating. One customer really enjoyed the brightness and contrast of this projector screen.
Another happy client used this projector for a fun backyard theater. In his experience, it worked great even though their projector was a little cheap. This goes to show that a reliable projector screen can make a low-quality projector enjoyable!
Thankfully, a customer also talked about the 4k compatibility. I'm glad to see that it worked and it didn't have any glares, too.
One issue was brought up several times, however. Several customers talked about how the projector screen rippled or had waves. This isn't ideal since it does affect the image.
For comparison, the Silver Screen projector is 3.5x the price of the Elite Screens Manual B. Considering the affordability of this projector, the overall quality is still pretty good.
Customer Service
Buying online requires trust between the buyer and the seller. With this in mind, buying from a more reliable website with a good track record is going to be our best option.
Silver Ticket
Silver Ticket has shown great customer service because of how diligently they answer questions on their products on Amazon. I'm sure they have an awesome team behind this to make sure potential buyers are assisted in a timely and effective manner.
To be specific, they have 669 questions on their best-selling product, and all have been answered. It's also reflected in the comments and reviews from customers.
One review talked about how the customer service was fantastic, very nice, and the best he has ever experienced. They responded to him and helped him out on deciding which projector screen to buy.
Another review described their customer service as "second to none" and to top it off, the actual product was just as awesome. Suffice to say, he gave a 5-star rating!
There is another customer who didn't have a tension rod included in the package. He was very happy to share that the Silver Ticket customer service took care of the issue right away!
As an extra gesture, they sent him the whole set, not just the part he needed. This shows that they were thinking in advance, in case there were any other problems with his purchase.
The outstanding feedback for customer service goes on and on! Reading through them has sealed the deal for me, what about you?
Elite Screens
Just like Silver Ticket, Elite Screens also has hundreds of successfully answered questions on their best-selling product on Amazon. Again, this is a great indicator of a team diligently providing services to customers.
When it comes to Elite Screens, I definitely appreciate that they mention the 2-year warranty. They make it obvious by adding it to the title of the item's listing.
Aside from the warranty you also get LIFETIME Tech Support. You can reach Elite's Professional Service Team through email, web chat, or toll-free phone calls.
One happy customer from Ohio talked about how they highly recommend Elite Screens not just for their products but their amazing customer service. It was his first time ordering from them and he was over the moon with his projector screen.
Another customer also had an issue with the spring on their projector screen. After contacting Elite Screens, he got sent another projector screen on that same day!
The replacement worked perfectly and this customer was blown away by how fast they acted and how helpful they were. Of course, he gave 5 stars.
There's also another buyer who praised customer service to be TOP NOTCH. They resolved issues immediately and made him a happy and satisfied shopper.
Affordability
When it comes to prices, both brands have significant and wide leaps from their lowest costing projector to their most expensive ones. That being said, with such a wide range of prices, buyers do not need to feel intimidated because there's something for everyone.
Silver Ticket
Silver Ticket's lowest costing projector is 120" and 16:9 in size. It's a portable front projector and comes in the color matte white. As a portable projector, you can use it indoors and outdoors.
The stands, frame, rope, stakes, eye bolts, and carry bag are all included when you purchase this projector screen. Amazingly, although this is the most inexpensive set, it's compatible with 4k or Active 3D.
On the other hand, on their website, their most expensive one is 120" 16:9, 4k UltraHD-ready, and ambient-light-rejecting.
The cinema format for this projector makes it perfect for an authentic home theater. Although on their Amazon store, you can buy it for a much lower price!
Elite Screens
Their least expensive projector is the 100" (16:9) DIY Wall 2. As you can guess from the product's name, you can DIY your walls, patios, garage doors into a projector screen.
Notably, this screen is also 4k Ultra HD, HDR, and Active 3D compatible, so you can enjoy your high-quality films for such a low price. This model uses hooks and screws but not stands, which is part of the reason that this is such an affordable product.
In contrast, the most expensive one has a size and ratio of 300" (16:9).
To justify its high price point, it's necessary to understand the material used. The ​CineWhite® UHD surface is a Tension Matte White reference-grade screen.
Even Imaging Science Foundation has accredited the high-quality color temperature, contrast, and black level performance of this material. Most importantly, it's 4K/8K Ultra HD and HDR Ready!
How To Hang an Elite Screen?
The following instructions are specifically for Elite Screens' ezFrame or Sable Frame. The brand made the assembly design-friendly and easy for everyone.
Parts
Frame sides x2
Frame top x2
Frame bottom x2
Center joint
Hex screws
Elbow joints
For more details, Elite Screens made a YouTube channel to help out their customers! Here's their tutorial below:
Elite Screens ezFrame/SableFrame Assembly
Steps
Place all 6 parts of the frame face down. The sides, top, and bottom parts should be aligned.
Fasten the 2 parts of the bottom frame using the center joint and hex screws. Do the same for the 2 parts of the top frame.
Insert the elbow joints to connect the sides to the top or bottom. Again, use screws to fasten them but DO NOT TIGHTEN THE SCREWS!
Do this for all corners (remember: 2 elbow joints and 8 screws for each corner)
Only tighten the screws once all parts of the frame have been assembled correctly.
Carefully unroll the screen face down on the frame. The sides should match up.
Insert the tension rods into the screen. Be very careful with this step so you don't damage the material.
Insert the spring into the grooves of the frame. The shorter hook should be inserted into the frame.
The long side of the spring should hook on to the designated holes on the screen. They should be right above where the tension rods are. Do this for all 4 corners.
Install the center support bar by inserting it into the groove at the top and bottom parts of the frame. Make sure the ends align with the grooves!
Connect the screen material on each side. (vertical center)
Connect the screen material from top to bottom. (horizontal center)
Connect the screen material on the remaining springs on the sides. (vertical)
Connect the screen material on the remaining springs on the top to bottom. (horizontal)
How To Hang a Silver Ticket Screen?
When you purchase a projector from Silver Ticket, you'll also receive a manual. The products are also made for easy assembly.
All the Silver Ticket projector screen-mounted frames are assembled in the same way. No matter what size or type you get, you can follow the same steps.
After you open up your package and identify the parts, you can follow the basic steps below. You'll have your complete projector screen all set up in no time!
Parts
Frame sides x2
Frame top x2
Frame bottom x2
Mounting brackets
Mounting fasteners
Center bracket
Pins
Rods
Corner brackets
Screen
It's easy to follow visual instructions. Here's a really helpful tutorial.
Silver Ticket Projector Screen Assembly Tutorial
Steps
Identify the parts and lay them all face down. Each part of the frame should be aligned and placed in the right position.
Place the brackets and pins into the frame.
Assemble the frame using the center and corner brackets. Use screws to secure them.
Put the rods in the screen's pockets.
The center support bar should be attached between the frame joints.
Install the mounting fasteners on the designated spot on the wall.
Mount the projector screen.
What Is the Best Projector Screen Material?
To be sure of your purchase, here's the highest-ranking projector screen and the ranking of the top Silver Ticket and Elite Screen products. You can read the full ranking on The Genius Review.
In 2019, the brand Excelvan Fabric Portable Projector Screen for indoors and outdoors was ranked number one. This fabric has a matte white surface that diffuses light easily and consistently.
In second place is the STR-169120 Silver Ticket Projector Screen. The white material used here ranked so high because it is 4K Ultra HD ready.
Elite Screens came in at 5th with their Yard Master 2, which is why I previously suggested it. This is 4K/8K Ultra HD compatible and it can be used indoors or outdoors.
The material itself is resistant to mildew and also easy to clean! Being lightweight and easy to install, this projector screen is portable.
Of course, Elite Screens Manual B also made it at 10th place on the list! Honestly, I didn't expect that this affordable projector screen could compete with the other options on the list, but I'm glad it did!
This Elite Screen projector sealed the deal with its pull-down feature, easy installation, auto-lock feature, and reasonable pricing.
Related post: Dragonfly Projector Screens' Review
Overall
When it comes to the cost, Elite Screen offers the lowest and highest price points. I also think it's pretty awesome that they have so many products available not just in the US but also all around the world.
When it comes to quality, Silver Ticket takes the cake. Although their best-selling product is much more expensive, the product itself is outstanding and worth the splurge.
Both brands are on equal footing when it comes to their customer service. Nonetheless, here's my final recommendation:
For buyers in the United States, Silver Ticket is the best option because of the overall great quality and bang for your buck.
If you have a limited budget, I suggest Elite Screens Manual B. If you have any problems at all with your purchase, their terrific customer service is there to help you out ASAP!
International customers should buy from Elite Screen because they ship worldwide. To be fair, Elite Screens also have projector screens that are similar in quality with the STR-1691290 Silver Ticket.
So if you have the extra budget, I suggest the Elite Screens Yard Master 2 as mentioned above and as seen in the video below:
Outdoor Theater Review: Elite Screens Yard Master 2, Optoma HD142X and Pyle Universal Stand PLPTS3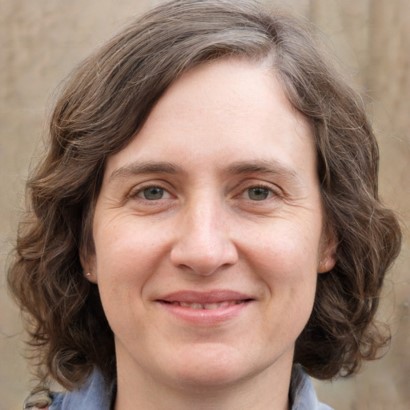 Catherine Tramell has been covering technology as a freelance writer for over a decade. She has been writing for Pointer Clicker for over a year, further expanding her expertise as a tech columnist. Catherine likes spending time with her family and friends and her pastimes are reading books and news articles.