4K resolution digital media are typically large-sized files that take up large storage spaces.
The SD card size and speed for recording a 4K video is usually double or triple the requirements for lower resolutions like 1080p and 720p.
You must pick a suitable SD card for your 4K video recording and storage. However, the storage demands are not just high; they're also affected by certain factors.
This article explores the demanding storage requirements of 4K video recording. It will guide you in choosing the appropriate SD card for your 4K recording.
What Is an SD Card?
SD (Secure Digital) cards are small storage cards used to save files like documents, images, music, and videos.
There's a wide range of SD card storage capacities and speeds; hence your best option depends on what you need the SD card for.
Let's consider the respective components of SD cards.
1. Storage Capacity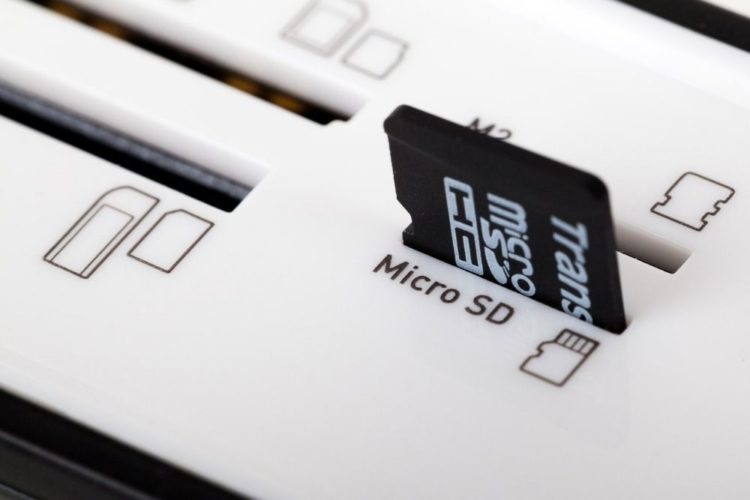 This describes the storage space available on any SD card. Storage spaces range from 64MB to 2TB (terabytes)
According to storage capacity, manufacturers group all SD cards into three: SD, SDHC, and SDXC.
Standard SD Cards
These cards are the oldest card formats in use. With a maximum of 2GB, they have the least storage capacity among memory cards.
SDHC Cards
These have a higher storage capacity than Standard SD cards.
SDHC cards come in sizes ranging from 2GB to 32GB. You can use those in the higher range to record videos.
SDXC Cards
SDXC cards have the most remarkable storage capacity. They can hold from 32GB to as much as 2TB worth of files!
If you shoot long videos or whole movies in high resolutions, you need to buy an SDXC card.
NOTE: There are smaller-sized variants of all three called the "Mini" and "Micro" cards.
MicroSD, MicroSDHC, and microSDXC are the most miniature cards in the market. They work with devices like smartphones, projectors, and tablets.
2. Card Speed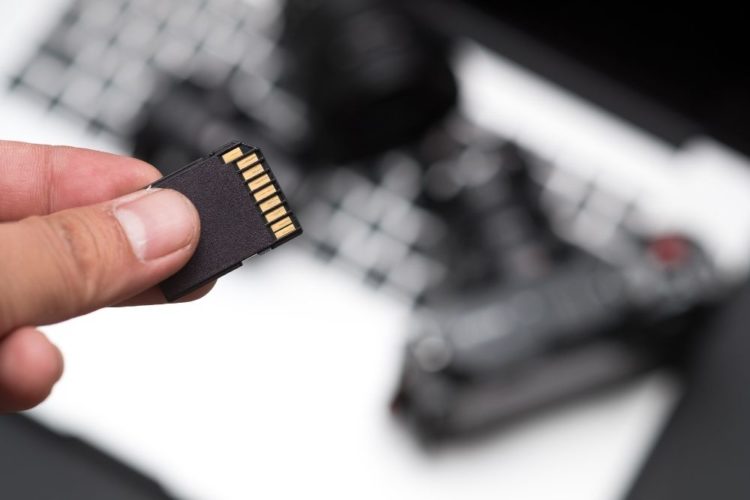 There are two components of SD card speed: write speed, and read speed.
Write Speed
Write speed measures how fast a card can receive an image or video transfer, either from another storage device or directly from the capturing camera.
The highest write speed of most SD cards is 260 Mbps.
Read Speed
This specification is measured in MB per second (Mbps). It is the speed at which you can transfer the content on your SD card to another device.
Fast SD cards have a maximum read speed of 300 Mbps.
What Are the Various SD Card Speed Classes?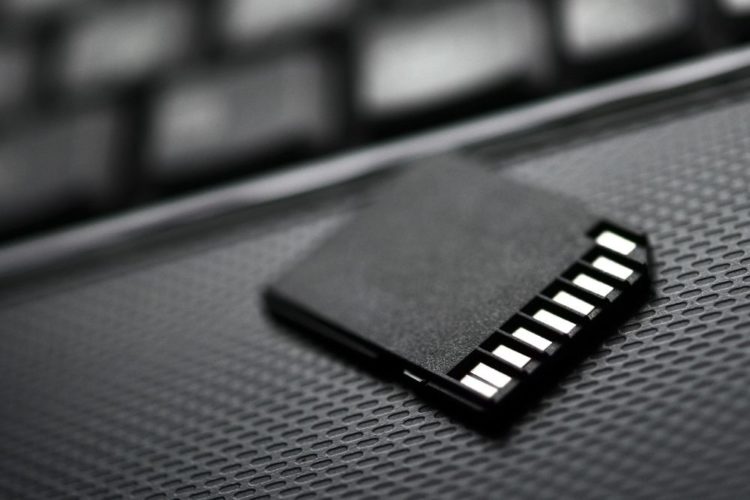 Manufacturers define the speed classes of an SD card with its write speed. You can tell a card's write speed by its assigned speed classes, i.e., C6, U10, V30.
If you're wondering why we're listing odd components of the alphabets, we'll explain below.
Here are the three rating systems for SD card speed
1. Standard Speed Classes
This group includes four subclasses. The write speed of standard classes is low compared to other speed classes.
Class 2 (C2): This is the slowest speed class. It supports a minimum write speed of 2 Mbps.
Class 4 (C4): Minimum write speed of 4 Mbps. They are common in digital cameras and smartphones.
Class 6 (C6): Their minimum write speed is 6 Mbps. Suitable for receiving and storing HD files.
Class 10 (C10): This class is the fastest standard speed class. They write a minimum of 10 Mbps.
2. Ultra-High-Speed Classes
Memory cards rated UHS cost more than those with only standard ratings. The UHS (Ultra High Speed) class consists of two-speed ratings: UHS-1 and UHS-3.
UHS-1 (U1): Cards in this category have a minimum write speed of 10 Mbps.
UHS-3 (U3): These SD cards have a minimum write speed of 30 Mbps and may go much higher. They are suitable for 4K capturing and recording.
3. Video Speed Classes
This SD card speed rating is relatively new. It was specifically adapted to meet high-quality (4K to 8K) video recording demand.
The subclasses begin at V6 (Video Speed Class 6), which writes a minimum of 6 Mbps.
Others include the V10 at 10 Mbps, V30 at 30 Mbps, then the V60 and V90.
NOTE: Manufacturers label SD cards with their ratings under the different speed rating systems. Look out for the capital letters C, U, and V — with a number embedded in them.
How Fast Should an SD Card Be for a 4K Video Recording?

Video recording demands more speed than image capturing. Hence, this demand has driven the IT industry to improve SD card speed.
First, you must understand that shooting a 4K video is not the same as recording a 1080p standard video.
4K videos have nearly four times the pixels in 1080p videos. Consequently, they are four times the size under the same recording conditions.
4K video recording requires a minimum speed of 30 Mbps.
UHS and Video Speed classes are suitable for recording 4K videos among the three major speed classes.
The recommended subclasses are U3 and V30. They have a minimum write speed of 30 Mbps and can accept large 4K files fast enough not to jam the camera's buffer.
To enjoy even faster write speeds and smoother recording, you may go for the higher Video Speed classes: V60 and V90.
What Size SD Card Do I Need for Storing 4K Videos?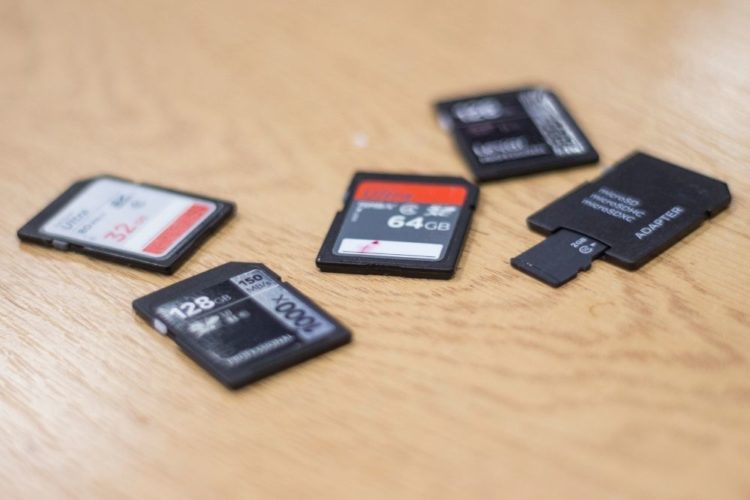 Storage capacity is an essential factor in choosing SD cards. You must consider the size of incoming files and the space needed to store them conveniently.
4K resolution videos always amount to large file sizes. So, exactly how many GB is a 4K movie?
Recording conditions such as video duration and frame rate contribute to how much storage space your 4K video will require.
FRAME RATE: Frame rate refers to the number of frames displayed in a second of a given recording. It is represented as frames per second (fps).
A video recording may look like a continuous recording stream, but it just captures multiple pictures at high speed.
Afterward, the pictures (frames) are played back in a fast continuous stream that makes it impossible to spot any breaks.
The standard frame rate for shooting a 4K video is between 30 to 60fps.
Frame rate contributes to file size. The higher the frame rate, the larger the size of a 4K recording and vice versa.
If you shoot a 1 hour 4K video at 60fps, it will take up more storage than a 1 hour 4K video shot at 30fps.
1 minute of 4K recording at 30fps takes up about 350MB. So 1 hour translates to 21GB of storage space.
If you're shooting at the standard cinematic frame rate (24fps), 1 minute of recording will be approximately 270MB.
Hence, we recommend a minimum SD card storage capacity of 32GB for storing 4K videos.
If you need to store multiple long-duration 4K videos or if you're shooting at higher frame rates, go for SD cards with more storage capacity (i.e., 64GB and 128GB).
NOTE: Heavy files are challenging to work with during editing, copying, and other file manipulation processes.
However, you can compress 4K videos without losing quality with the right tools, — to almost half their original size!
Top 3 SD Cards for 4K Video Recording
Many SD cards are 'declared' suitable for recording 4K videos. The trick is to look out for those from trusted brands.
Here are our recommendations for the top three SD cards for video recording.
1. Transcend 64GB SDHC Memory Card
Last update on 2023-10-01 / Affiliate links / Images from Amazon Product Advertising API.
This memory card is quite outstanding. It is an SDXC card with a 64GB storage capacity.
This Transcend SDXC card has a write speed of 180Mbps, earning it the speed ratings of C10, U3, and V90. In addition, it has the speed to write high-resolution media as quickly as they're being captured.
If you're interested in capturing rapid-fire 4K photography, 4K videos, and even 8K videos, this is the best for you. It is waterproof, shockproof, and x-ray proof too!
2. SanDisk Extreme PRO SDXC Memory Card
Sale
Last update on 2023-10-01 / Affiliate links / Images from Amazon Product Advertising API.
SanDisk is one of the most popular manufacturers of SD cards, and this SDXC card is proof of its excellent performance.
It has a 64GB storage capacity with a 128GB variant. Its write speed is 260Mbps, and it is rated C10, U3, and V90.
The SanDisk Extreme PRO memory card can withstand extreme conditions and environments. So, if you plan to record a Full HD or 4K video in a blizzard, this is probably your best option.
3. Sony SF-G32T/T1 Tough High-Performance SDHC Card
Sale
Last update on 2023-10-01 / Affiliate links / Images from Amazon Product Advertising API.
According to Sony, this card has a write speed of 299 Mbps, but tests have put it at an equally impressive 246 Mbps.
With a 32GB storage capacity, this TOUGH SD card is suitable for 4K video recording. Its speed ratings are C10, U3, and V90.
This Sony memory card has a tough exterior designed to withstand traveling, as the name implies. In addition, it boasts a rugged ribless design and the highest bend strength worldwide.
It is resistant to dirt, dust, and grime — also slightly pricier than others in its range, but who cares? You get to take it anywhere you want.
FAQ
Does SD card speed affect 4K video quality?
SD card speed dictates how fast data can be conveyed from your camera's buffer to your SD card.
When you shoot a 4K video, the video frames go directly to your buffer (camera's internal memory)
A slow SD card will write off a low amount of data from the buffer every second. If the camera keeps shooting at high speed, the buffer will fill up, and the recording will stop.
SD card speed only affects the rate of handoffs from buffer to SD card. Therefore, it does not affect the quality of your video or reduce your frame rate for video recording.
If the SD card is too slow to support your 4K recording frame rate, it'll simply fail.
Conclusion
The first question to ask yourself before buying an SD card is, "What type of content do I want to store on it?"
Typically, video files take up larger storage spaces than images and documents. The video file's length and quality also contribute to its storage demands.
4K quality video recordings demand high storage capacities and high write speeds.
We hope the information provided in this guide helps you make the proper selection for your next project.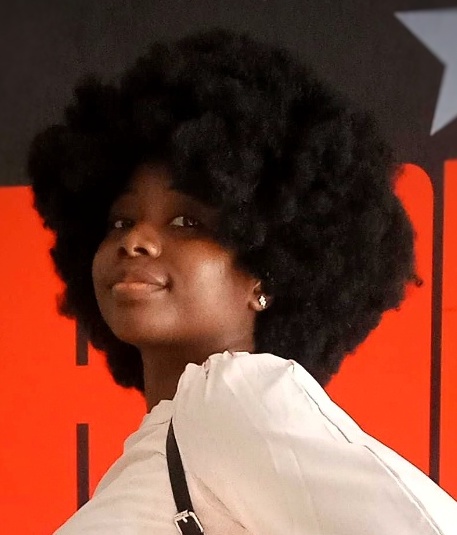 Gabriella 'Diogo is a content writer with a vested interest in tech hardware and equipment. She shares her knowledge and processes in an easy-to-grasp, lighthearted style. When she's not testing or researching device performance, you'll find her writing short stories or rewatching episodes of her favorite sitcoms.