Your projector's picture is blurry, and no amount of auto-focus seems to fix it. To make matters worse, your unit is also overheating even though it's producing a lower lumen output.
You inspect the lens and discover every projector owner's worst fear: the lens is scratched!
Is the projector useless? Will you have to spend hundreds, if not thousands, of dollars on a lens replacement?
Have no fear! You can fix your scratched projector lens in no time!
How can you get scratches out of a projector lens? What should you do to prevent your projector lens from being scratched?
Keep reading to find out!
Materials Needed:
Compressed Air or a Rubber Dust Blower
Rubbing Alcohol
Water
Two Lint-Free Microfiber Cloths
Step 1: Blow the Dust Off Your Lens
Before getting the scratches out of your projector, you must remove any dust particles.
Not only will a dusty lens make your projector appear dimmer, but it will also cause it to frequently overheat and decrease lamp life.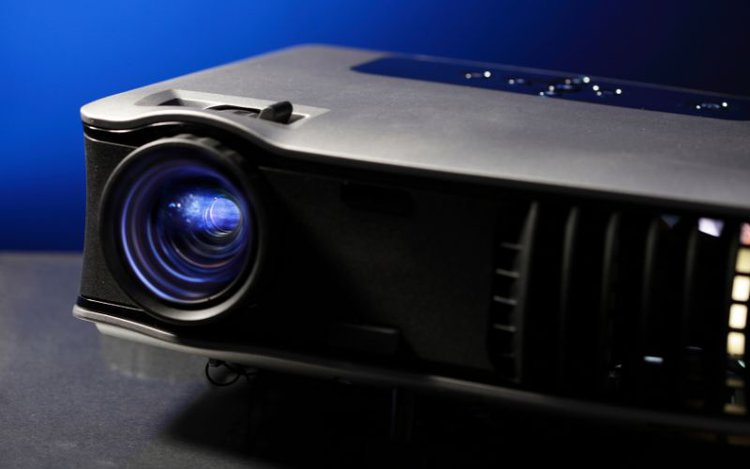 Additionally, wiping off a dusty lens with a microfiber cloth will only move the dust around, creating microabrasions.
Unlike larger scratches that are visible to the human eye, microabrasions are difficult to spot but are much harder to fix and may require you to completely replace your projector lens.
There are two ways you can clear any dust from your projector lens: using compressed air or using a rubber dust blower.
Let's learn how to do both!
How to Use Compressed Air
If you're a tech junkie, you probably already have a can of compressed air lying around your house.
Warning: Compressed air is extremely flammable! Before using compressed air, ensure your projector is unplugged and completely cooled, as any residue heat from your unit could cause the compressed air to combust.
Hold the can of compressed air upright and at least seven inches (18 centimeters) away from your projector. Holding the compressed air any closer to your projector will risk cracking the screen, as the air is highly pressurized.
Clean Your Projector Lens
Blow short sprays to clear any dust off of your projector lens.
Once your lens is dust-free, store the compressed air in a cool and dry place.
If you're interested in using compressed air to clean your projector lens, check out this product.
Last update on 2023-10-04 / Affiliate links / Images from Amazon Product Advertising API.
If you've never used compressed air before, we recommend watching the video below demonstrating the dos and don'ts of compressed air safety and usage.
How To Use a Can of Compressed Air Correctly
How to Use a Rubber Air Blower
Rubber air blowers are a great (and safer!) alternative to compressed air.
You also don't have to worry about the air's pressure permanently damaging the glass.
Slightly tilt your projector downwards so that the dust blows down and off the lens, instead of deeper inside any crevices.
Gently squeeze the rubber air blower to blow away any dust. Move it around to ensure all spots of the lens are clean.
Presto! Now your projector lens is clear of dust.
Here's a high-quality handheld rubber air blower recommended for you:
Last update on 2023-10-04 / Affiliate links / Images from Amazon Product Advertising API.
Watch the video below demonstrating how to use a rubber air blower to clean a lens.
Tutorial | Use an Air Blower to Clean Your Camera Lenses and Other Items | By Altura Photo®
Step 2: Prepare Your Alcohol and Water Solution
Now that your lens is dust-free, you can prepare the alcohol and water solution that you'll use to buff away the scratches.
In a small bowl, combine one part rubbing alcohol with 20 parts water. We recommend making very little of this mixture since you won't need much.
So, add ¼ teaspoon of alcohol to 5 teaspoons of water. Gently swirl the bowl around to mix the two.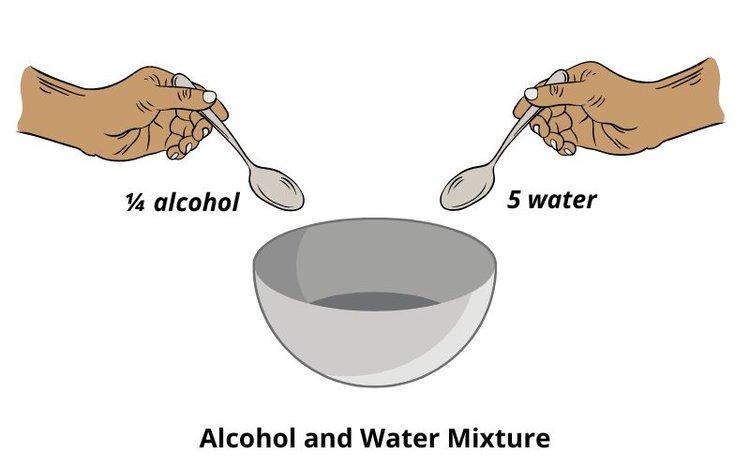 If you have any solution leftover, store it in an airtight container, and place the container in a cool and dry place.
Step 3: Buff Away the Scratches
Now you're finally ready to get rid of those pesky scratches.
Dip a small piece of one of the lint-free microfiber cloths into the alcohol and water solution and buff out each scratch.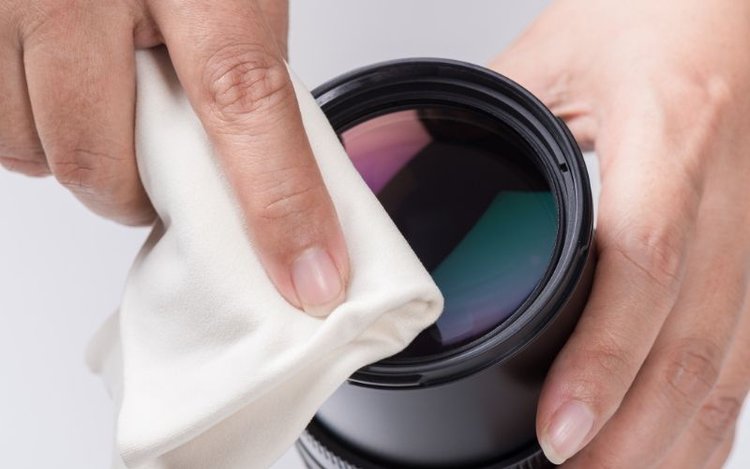 Be careful not to push too hard to avoid cracking the lens and damaging it further.
Use small, circular motions to buff away the scratch until it is no longer visible.
If you don't already have a lint-free microfiber cloth at home, see this microfiber cloth.
Last update on 2023-10-04 / Affiliate links / Images from Amazon Product Advertising API.
Step 4: Wipe Your Lens
Once all the scratches are buffed out, take another, dry lint-free microfiber cloth and use circular motions to wipe down the whole screen.
Be sure to consistently wipe the screen in the same direction (i.e. clockwise or counterclockwise) to prevent making any further scratches.
Once your lens is clean and dry, inspect it one more time for any further scratches before putting your projector away.
If you're a visual learner, watch the video below demonstrating how to get rid of scratches on a lens, using a camera lens as an example.
How to Fix a Scratch on a Camera Lens : Photography Tips
Step 5: Store Your Projector Correctly
Getting scratches out of your projector is a delicate process, so it's best to prevent your projector lens from being scratched in the first place.
Always store your projector with its lens cap on and make sure to place it in its carrying case during transportation.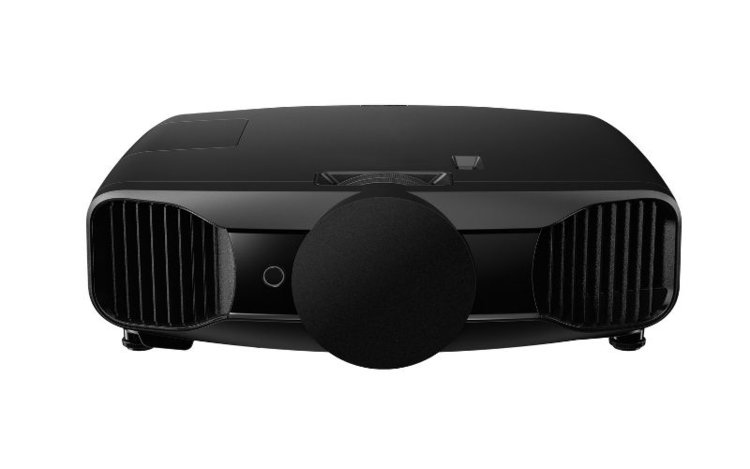 Never touch your projector lens with your hands or use any harsh cleaning solutions on it.
If your projector lens is severely scratched, you may want to consider contacting the manufacturer's customer support about a lens replacement.
Note: A quick Google search will reveal several articles and videos suggesting rubbing your lens with household items like toothpaste and baking soda to remove any scratches. Never use any products on your projector lens that were not specifically made for lenses! They will damage your projector lens and only scratch it more.
Happy projecting!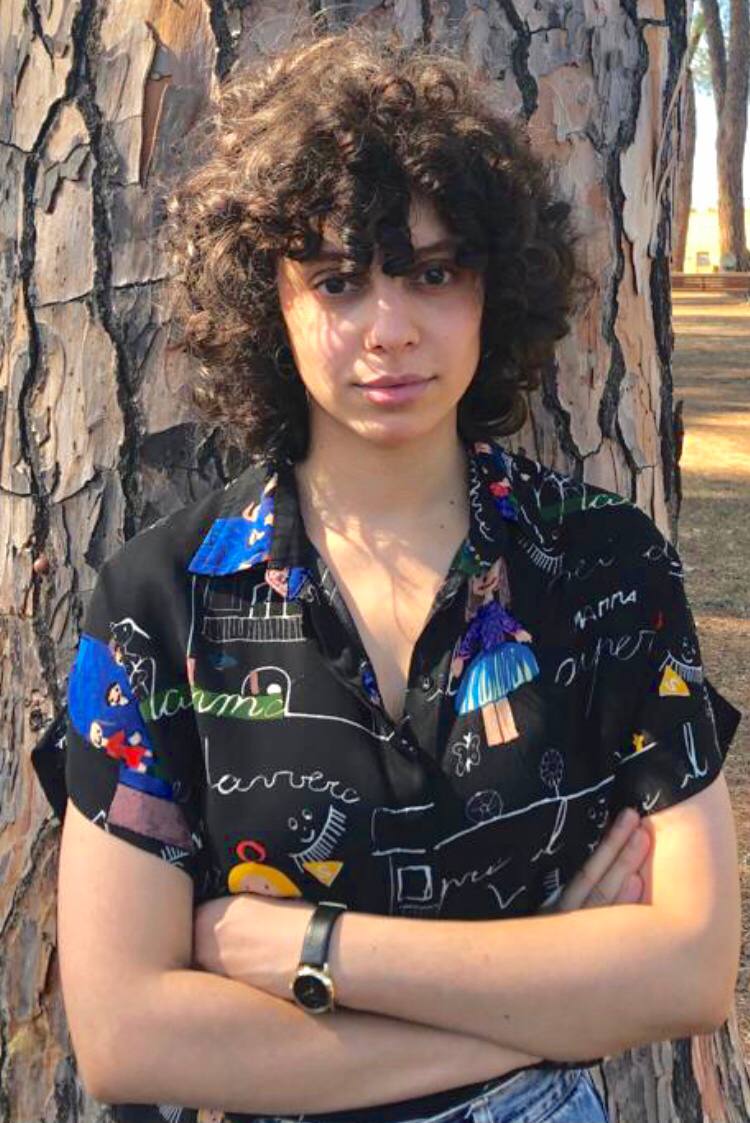 Yesenia Achlim is a technical copywriter and editor with a focus on AV equipment. She aims to break down complicated topics and make technology accessible, no matter your technical expertise. When she's not teaching you how to replace a projector lamp, you can find her reading and baking.