The topic of gadgets in the bedroom is heavily debated. The use of electronic devices that are scientifically proven to have significant impacts on your sleeping pattern is a controversial subject.
We promise you; it's one we have all deeply considered personally. After all, we are writers, and what are laptops and computers other than smaller TVs?
Let's talk about the vast pros & cons of having a TV in your bedroom.
Did you know it's one of the most heavily discussed choices between spouses, especially before moving into a new place together?
Let's talk about television studies and surveys and why women are more likely to detest having TVs in the bedroom than men.
Should You Have a TV in the Bedroom?
No. According to scientific studies, you shouldn't have a TV in the bedroom.
According to nationwide surveys, however, the answer is a resounding yes.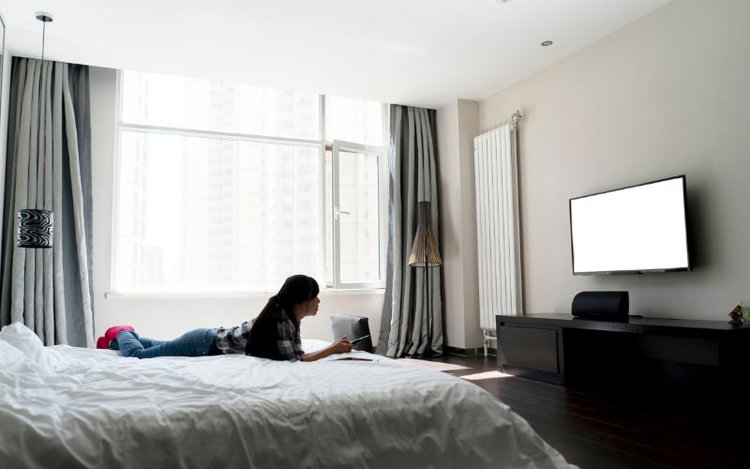 If you are like us and welcome white noise, your favorite show running in the background sounds relaxing after a long day.
Still, it won't help your case as an insomniac.
Some couples love the idea of binge-watching the latest shows together after a long day's work.
It is a bonding experience that is tailor-made for the modern love story during the millennial era, significantly heightened by the pandemic's Stay Home movement.
However, some relationship-ending fights stem from the lack of communication, and the bedroom is one of the ideal settings for communication between couples.
Who doesn't love a good pillow talk?
With the latest episode of your favorite show waiting, deep conversations with your dearest might be second on your list of priorities.
Clearly, there are good arguments on both sides of the coin.
Let's start by discussing its advantages.
What Are The Most Common Advantages of Having a TV in Your Bedroom That Americans Can Agree on?
If we could put it in one word, we'd say convenience.
There were plenty of answers based on surveys, but it would be hard to define each one with so many variables.
For example, not all bedrooms are composed of two people. Some are composed of one, and some are comprised of four or more!
So we chose to read at least a hundred different answers, and it all boiled down to convenience.
Couples Fight Over the Remote Less
Most homes nationwide already have a TV in their living room. An additional one in the bedroom means two people can watch their favorite show separately and simultaneously.
Without arguing over the remote, couples can catch up on their shows in peace.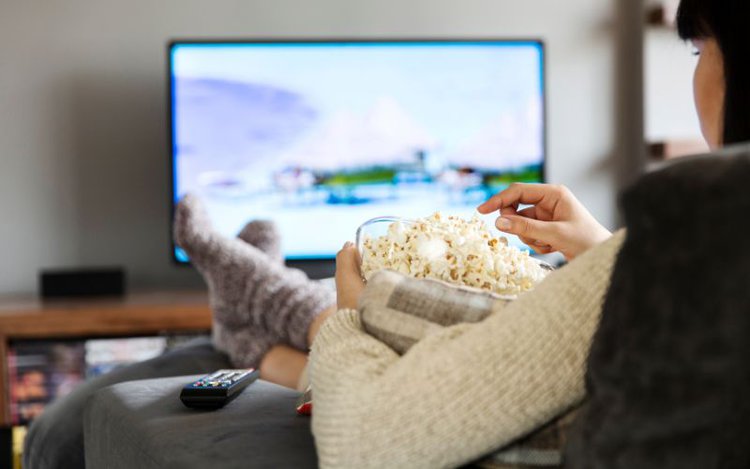 After unwinding with a snack and a show, couples can rendezvous later with less stress weighing on them.
When people have more time to unwind, they can decompress their thoughts.
With less of their day's anxieties congesting their mind and clearing their head, they can communicate with their partner about things more openly for extended periods.
Less tension building up can also prevent unnecessary quarrels with their partner that typically stem from unrelated issues, rather than the pile of unwashed dishes in the sink that started the argument.
Couples Can Have a Convenient Bonding Experience
If you are looking for another hobby or something to do with your partner, you can keep up with a show together.
While you are both busy working the whole day, you might be too tired to go out for dinner to catch up.
Instead, couples can unwind together at home. Ordering in and watching something together can be just as stimulating as going out every night.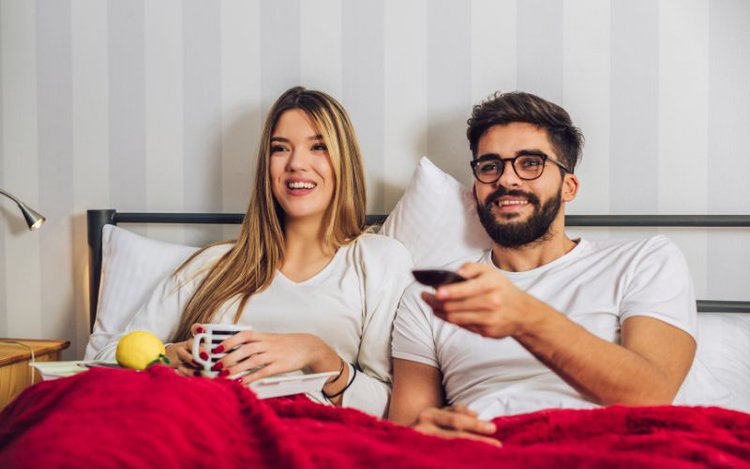 You will also have more to talk about as soon as you turn the TV off or while texting throughout the day.
Having something comfortable and stimulating to look forward to together during the day may also heighten your excitement about getting together later.
Sleepovers for Your Kids Can be More Exciting for Them and Efficient for You
If your kids have friends over for a sleepover, you don't have to worry about them going out to see a movie or playing at the local arcade.
With a TV in their bedroom, they can have a comfortable night at home with their friends. They can opt for renting movies, streaming platforms, or playing games in the safety of their home.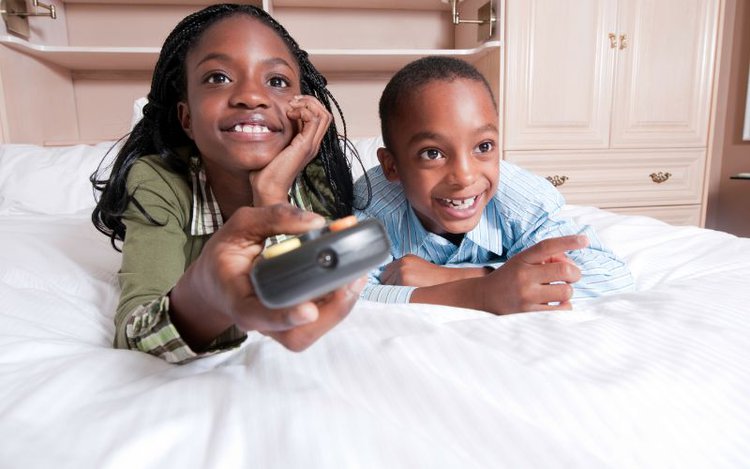 You can also keep a better eye on their activities with parental controls built into TVs and gaming devices.
You also don't have to schedule each sleepover a day apart if your kids have separate bedrooms.
Instead of battling it out over the TV in the living room, they can each have their friends over and sequester their activities in their room.
People Can Watch in Bed Instead of Going to the Couch
A TV in their bedroom means students can come home, watch their favorite show, and sleep, only walking from the front door to their bedroom once.
With a TV in the bedroom, people can come home and go straight to the bedroom. Once you're in there, you don't have to walk out again to catch the latest episode of Bridgerton and unwind.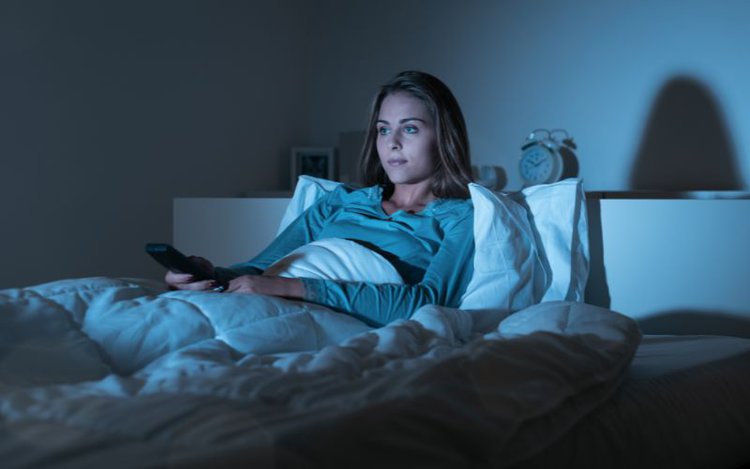 As soon as it's over, all you have to do is turn the TV off and go to sleep. You don't have to "go to bed". You are already all tucked in.
However, is it as simple as that? Is it that easy to go to sleep right after watching television?
Unfortunately, you can't get your well-deserved shut-eye as quickly as you can shut your TV off.
What Are Some Scientifically Proven Disadvantages of Having a TV in Your Bedroom?
Struggling with sleep is more prevalent as access to handheld devices and streaming platforms increases.
It's not just about knowing when to put the phone down or turn the TV off. Electronic gadgets we use all day until we lay in bed affect our sleeping patterns significantly.
Electronic Devices Hinder Our Brain's Natural Melatonin Production
The effects of blue light emissions from all screens stay with us well after we shut down our devices.
Blue light hinders our ability to produce melatonin, a naturally occurring chemical in our brain that helps induce a deeper sleep.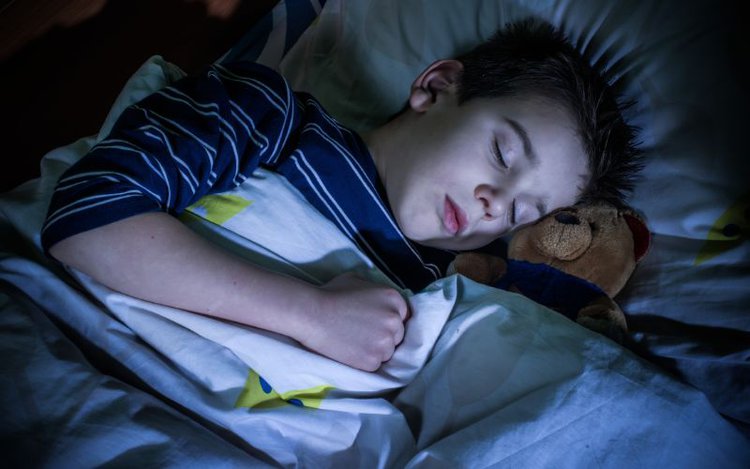 Thankfully, though, more and more technologies support night mode functions instead of constantly bright blue light harmful to our eyes.
The Samsung LS03T Lifestyle Series isn't only aesthetically flexible, but it features a night mode setting you can implement to hinder blue light emissions.
Last update on 2023-09-19 / Affiliate links / Images from Amazon Product Advertising API.
They Threaten Our State of Consciousness
While watching mindless programs is relaxing, it takes away our only opportunity to reflect on our day.
If you had a hard day's work, you might want to unwind. However, others find it more liberating or calming to reflect on their day's activities, alone or with their partner.
Fitting an hour-long show between coming home and eating dinner might take too much of our time and energy away.
Sometimes, it's beneficial to use what little downtime we have to reconnect with our partner or realign with ourselves.
There's Less Time for Intimacy in the Bedroom
Studies show that women are less likely to opt for TVs in their marital bedrooms than men.
This is primarily due to how much time it can take away from the potential intimacy couples could be partaking in—no, not just romantically.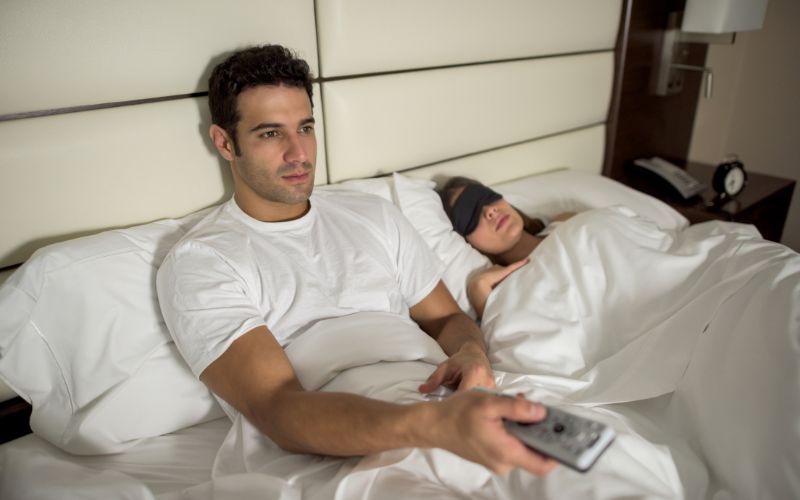 We mean pillow talk, planning vacations, talking about the kids or the house.
He might choose to bring in his gaming systems in addition to the TV that's already in there.
He might even opt to link up with the guys online instead of turning up the romance.
It Will Cost More to Maintain Multiple TVs
Of course, it's not all about couples and their connection.
It's also about your connection to the local power provider.
If you have more than one TV at home, everyone using their own TV every day or night will cause surges in your monthly utility bills.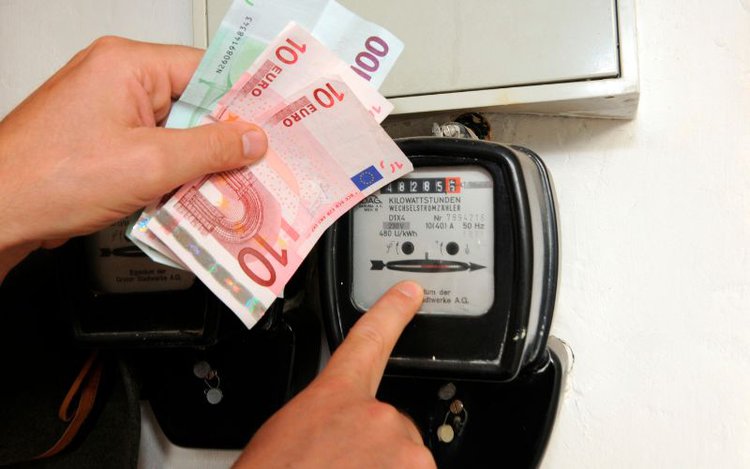 Your utility bill could end up being double, triple, or quadruple how much you normally pay for your TV's electric consumption.
With everyone having access to their personal TV, it's likely that more than one will be on at any given time.
A household member may mindlessly turn theirs on just for white noise, while another watches their favorite show, and someone else plays games on theirs.
Having more than one TV will cost you, but how much are you willing to pay for convenience?
Roll Credits
Dynamics, backgrounds, individual preferences, and priorities all play a role in deciding if you want to have a TV in your bedroom.
The pros & cons of having a TV in your bedroom will depend on your lifestyle.
If you have existing issues with sleep, try practicing no gadgets in the bedroom to see if that's what is causing you difficulties.
Your partner should also help decide what's best for your bedroom activities, but a TV in your bedroom might be good if you both enjoy a good Netflix and chill session.
If you have a TV in your bedroom, you should keep it in sleep-friendly settings to ensure your sleeping patterns aren't disturbed.
You can also try wearing Blue Light Blocking Eyewear if you can't live without a TV in your bedroom. It will, at least, protect your eyes for extra safety.
Last update on 2023-09-19 / Affiliate links / Images from Amazon Product Advertising API.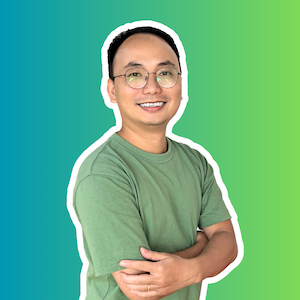 Vance is a dad, former software engineer, and tech lover. Knowing how a computer works becomes handy when he builds Pointer Clicker. His quest is to make tech more accessible for non-techie users. When not working with his team, you can find him caring for his son and gaming.