Are you considering getting a projector over a TV? Are you curious about which consumes more power?
Projectors and TVs are both great devices for watching your favorite shows and movies. They can substitute for each other to some extent.
However, projectors and TVs are very different when it comes to power consumption.
This article contains a detailed comparison of projector and TV power consumption. Find out the pros and cons of both devices as you read.
Power Consumption of a Projector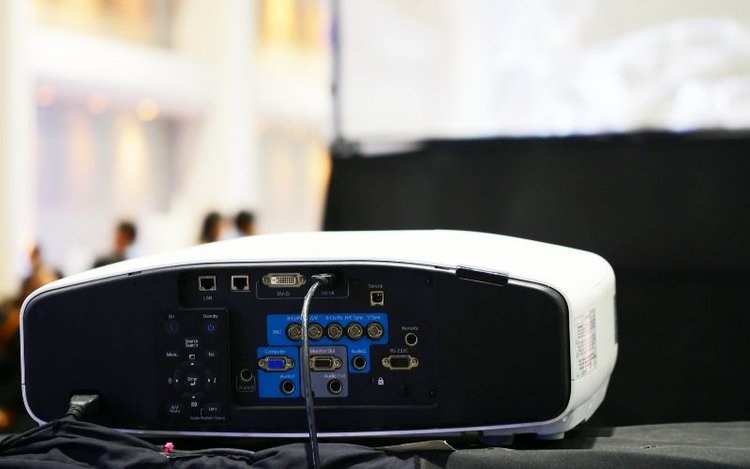 The standard unit of measurement for projector and TV power output is called watts.
There is no fixed number for projector power consumption. The amount of power a projector consumes depends on several factors, including size and brightness.
Typically, electricity-powered projectors consume between 150–800 watts per hour. On the other hand, battery-powered projectors use about 10–70 watts per hour.
Power Consumption of a TV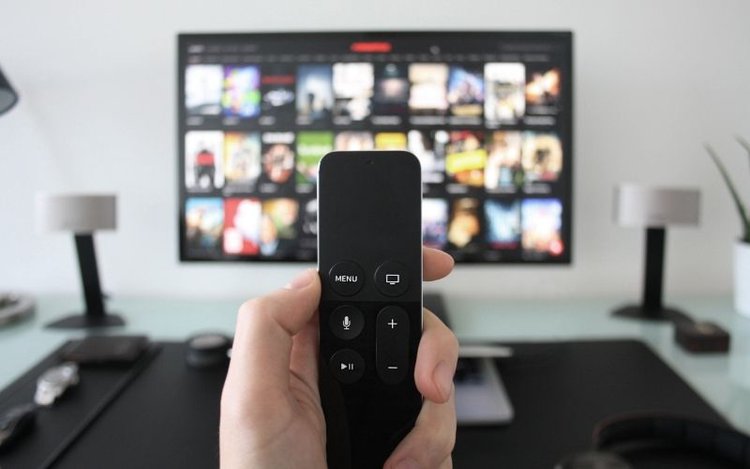 Most TVs use about 80 to 400 watts per hour. The exact amount depends on the size of the TV and the display technology it uses.
This range is less than the range of projector power consumption, but that doesn't conclude our comparison. We will be exploring other factors that also contribute to the power consumption of these two devices.
Comparison of Projector Vs. TV Power Consumption
Several factors contribute to the power consumption of your projector or TV. In the next section, we'll compare both devices based on these factors.
1. Brightness
Brightness is an essential part of quality image projection. The brighter the light from a projector, the more power it uses.
Projector brightness is measured in lumens. Some projectors have between 1,000 to 2,500 lumens, while brighter projectors have above 3,000 lumens.
Projectors with at least 3,000 lumens are more suitable for large rooms with poorly controlled lighting. However, they consume even more power.
Projectors that use bright lamps are often on the upper range of the consumption scale.
Most regular-sized lamp projectors consume about 300–500 watts per hour. There are brighter cinematic projector lamps that use up to 800 watts per hour.
The exact number depends on the wattage of the incandescent or halogen bulb in the lamps.
Televisions, however, do not require lots of energy to keep their screens lit up and bright. They use back projection, so there is little chance of losing light to distance and reflection.
In this regard, they consume less power than projectors.
2. Light Source
Different projectors use light from various sources. Older projector models relied solely on bright lamps, which consume a lot of energy.
Modern lamp-free projectors come with more energy-efficient lighting options.
They use solid-state light sources like LEDs and lasers. These light sources typically consume less energy than traditional lamps.
LED projectors consume the least power. They use LEDs—which emit moderate brightness—as their light source. These projectors typically use between 50–150 watts per hour.
Laser projectors are remarkably brighter than LEDs. They are very durable and consume about 200 watts per hour.
Some modern projectors use a combination of lasers and LEDs. These projectors are called hybrids, and their average power consumption is 300 watts.
Lamp-free projectors are typically used in home theatres and classrooms. They are preferred for their moderate brightness and portability, respectively.
LED TVs make use of LEDs as their light source. As a result, they have a sleek build, and they consume between 120–400 watts depending on their screen size.
Other TVs make use of CCFL (cold cathode fluorescent lamps), EEFL (external electrode fluorescent lamps), or HCFL (hot cathode fluorescent lamps), among other lamps. These lamps consume more energy than LEDs.
3. Screen Size
As a general rule for display devices, the larger a screen, the more brightness it requires to keep images clear and sharp.
If a projector's specifications include huge images and high-resolution displays, very high lumen output is typical. Pico projectors that project smaller images output low lumens and consume about 24 watts per hour.
If your projector's specs include projecting huge high-resolution images up to 300″, you can be sure it consumes more energy than its counterparts.
One advantage of projectors is that a moderately bright projector can still give you a huge image. In a few steps, learn how to make your projector image bigger or smaller.
Keep in mind that when you stretch out an image from a moderately bright projector, the picture on the screen may not have the best quality.
When it comes to TVs, screen size matters a lot! The larger a TV is, the more energy it consumes when turned on.
HDTVs come in varied sizes. There are 17″ energy-efficient models which use about 15 watts per hour.
50″ HDTVs with 4K displays consume between 70–120 watts, and much larger 90″ 4K HDTVs can use up to 380 watts per hour.
4. Usage
No matter how little power your device consumes, you can still end up with a high electricity bill.
TV technologies and designs allow you to use them for long hours. The TV can be left on in many homes to provide white noise even when no one is watching.
As a result of frequent use, your TV can run up large numbers in electricity bills.
Projectors, on the other hand, cannot be used for long hours. A projector's internal mechanism will overheat and burn if this happens.
Due to the controlled use, projectors are quite energy-efficient. Even with high power consumption, they may run up fewer numbers on your electricity bill than a TV.
5. Device Technology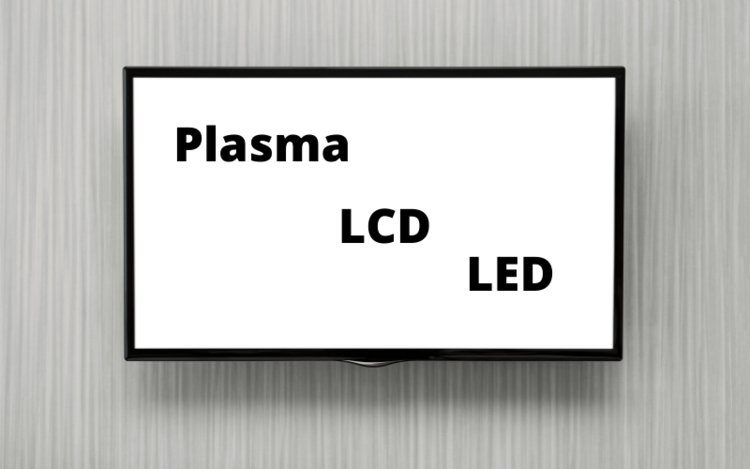 TVs vary in their power consumption based on their display technology.
LED TVs use less power than LCD ( liquid crystal display) TVs in the same size category. Plasma TVs, however, consume the most energy.
A plasma TV can consume two times the power that an LCD TV of the same size consumes.
Projection technology also plays a role in power consumption. Projectors can use DLP, LCD, or any 3-chip form of both technologies.
DLP technology generates more heat than other projector technologies, meaning DLP projectors consume more power than other projectors with similar specifications.
How to Measure your Projector or TV Power Consumption
1. Check the device specifications
Before you get to measuring, there may be an easier way to determine the power consumption of your device.
Check the device's specs to find the wattage settings. All modern projectors and TVs come with labels or user manuals that detail these specifications.
You can also search for the TV or projector model on the manufacturer's website. There is usually a detailed description of the device that includes its specs and power consumption.
2. Use a Watt Measuring Device
You can use a watt measuring device to measure power consumption. This device works like an electricity meter which you plug into a socket.
Just plug your projector or TV into the measuring device, and it will read how much power the projector or TV consumes when turned on.
You can also learn the manual method to calculate how much power your projector uses. This manual method is also applicable to TVs.
Final Recount
On average, a very bright, high-resolution projector would consume more power than a 100″ HDTV.
The average moderate-sized projector uses about 300 watts per hour, while some of the biggest HDTVs use less than 250 watts.
The HDTV would cost three times the projector price; however, it would consume far less power.
The trick to find which is best for you is analyzing what screen size you need and how often you intend to use your device.
If you are planning for a lot of screen time, a TV would be better. Its internal components can run for long hours without damage.
If you want substantial image sizes at mid-budget costs, a projector would be your best bet.
Table: Pros and Cons of Projectors and TVs
Pros

Cons

Projectors

1. It allows adjustable screen size.

2. It makes viewing more comfortable (due to overall moderate brightness).

3. Projectors are cheaper than comparable HDTVs.

4. It has energy-efficient savings and permits shorter run-time than TVs.

1. Projectors are better for rooms with controlled ambiance.

2. They have lower picture quality in comparison to TVs.

3. Projectors run up high maintenance costs due to frequent repairs and replacements.

4. They have a high hourly power consumption.

TVs

1. TVs have better contrast and show HDR videos in fantastic quality.

2. A TV consumes less power than comparable projectors.

3. TVs can run for long hours without damage.

1. You cannot adjust TV screen sizes.

2. TVs aren't portable.

3. Their extended run-time allows them to rack up high numbers on electricity bills.

4. TVs are more expensive than comparable projectors.
FAQ
1. Does a projector use more energy than a TV?
Excluding battery-powered projectors, a standard projector uses more power than a TV.
Over time, it can consume less electricity than a TV, but only because most people use TVs more often than projectors.
If you use a projector for hours on end like a TV, it will consume more power.
2. Are projectors more energy efficient?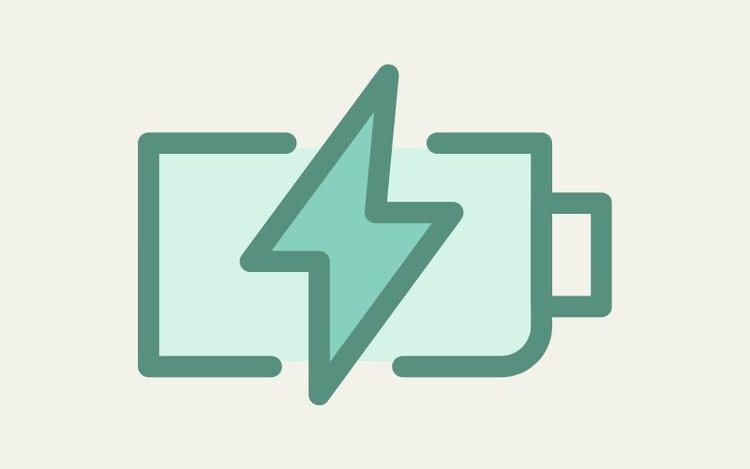 Yes, projectors are more energy efficient because they come with various energy-saving features.
Some projectors have adjustable brightness or Eco mode. This setting allows you to set their lamps to use less wattage and power.
Projectors can also use the same energy to produce much larger images. You only need to make use of the zoom setting.
The case is different with TVs because they consume more energy as screen size increases.
3. How much electricity does a projector consume?
The power consumption of a projector depends on its features and projection technology.
However, projector power consumption ranges from 150–800 watts. Most mid-range projector models consume an estimated 300 watts per hour.
High-end projectors with maximum brightness and high-resolution displays often consume more power than others—usually above 500 watts per hour.
Conclusion
Projectors are catching up to TVs in terms of display quality and longevity. However, these upgrades come with increased power consumption.
If you're in the market for a projector, remember that LED projectors consume little power. They also last much longer than lamp projectors.
Projectors aren't complicated, but you can expect some trial and error if they are new to you. Our selection of the best budget-friendly short-throw projectors is a great place to start your search.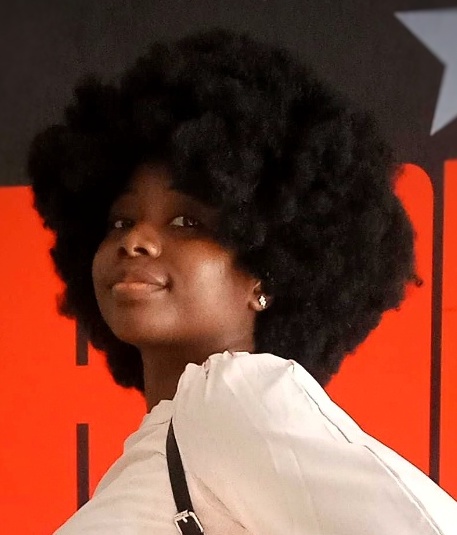 Gabriella 'Diogo is a content writer with a vested interest in tech hardware and equipment. She shares her knowledge and processes in an easy-to-grasp, lighthearted style. When she's not testing or researching device performance, you'll find her writing short stories or rewatching episodes of her favorite sitcoms.