Having a home theater that stands out has become a must-have for a lot of people not just for their own entertainment but also to entertain friends and family.
If you happen to be building your own home theater or just thinking about doing so, you might find yourself wondering whether a projector or a monitor will be better for you.
Keep reading this article to learn about a few key factors that most people should consider when deciding between these two options.
Can I Use a Monitor for my Home Theater?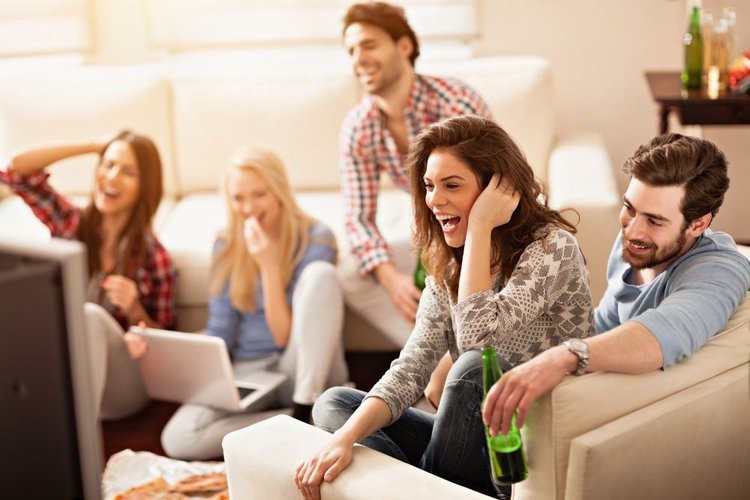 A lot of people assume that they absolutely have to get a projector for their home theater, but this is just not the case.
If you have been wondering whether you can use a monitor for your home theater setup, you will be happy to learn that the answer is yes!
A lot of people choose monitors over projectors for their home theaters and are perfectly happy with them. The real question is whether a monitor or a projector will be best for your needs
Factors to consider
Perhaps choosing between a projector and a monitor for the best possible home theater experience is intuitive to some people whom we might refer to as experts, but that is not the case for everyone.
Most of us have to take several things into consideration before making this choice.
Screen Size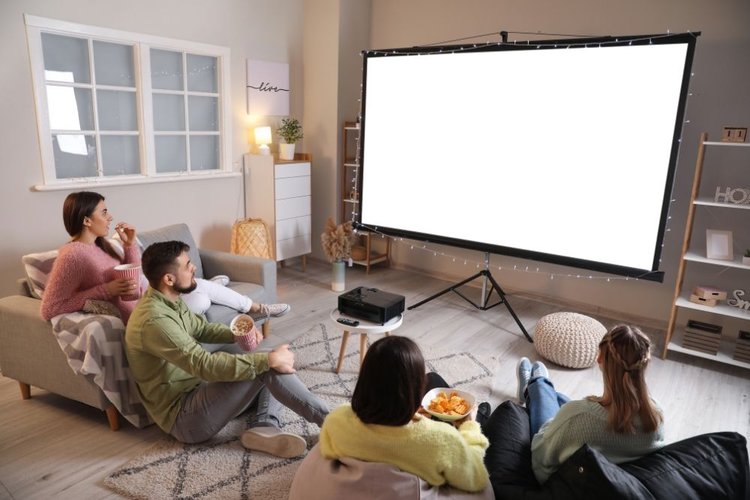 One of the biggest concerns that people have when choosing between a projector or a monitor for their home theaters has to do with screen size.
If you are going to use your home theater just for yourself and like to sit close to the screen then a monitor is the best option for you, but what if you like to have people over to watch a good movie?
While most people are perfectly comfortable with moderately-sized displays that can range anywhere from 22 to 30 inches and larger ultrawide ones that can be as big as 34 inches, some people prefer to go much larger and that makes projectors a much better option.
The fact of the matter is that projector screens usually range from 80 to 150 inches and can be much bigger, making them the obvious winner when it comes to size. Of course, the bigger you go the more you can expect to spend and that also has to be considered.
Changing Screen Size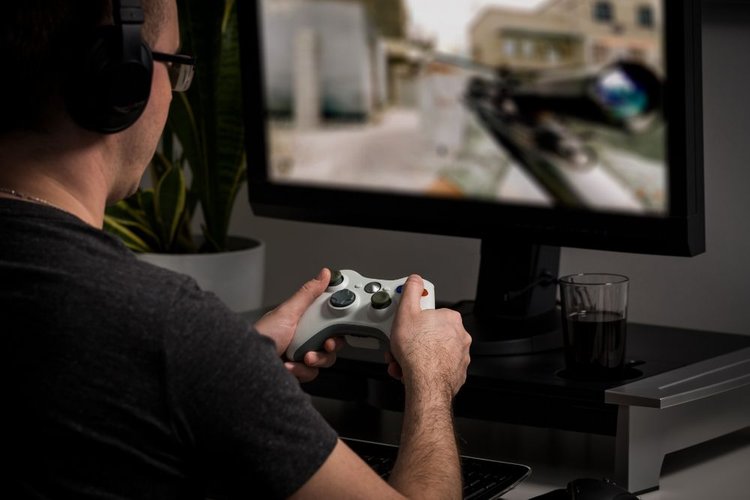 Something else that has to be said about screen size has to do with the fact that projectors will allow you to change it according to your needs.
Being able to change the size that your projector displays can come in very handy since you might want it to be one size while watching a movie and another while gaming.
When it comes to changing the size of what is being displayed on a monitor, the results are not quite the same.
Sure, you can window what you are watching on a monitor to a smaller size, but you can only make it as big as the fixed size of the monitor itself. A projector is only limited by the size of the projector screen being used and the results are much better.
The Overall Price
So far, when various aspects that have to do with size are considered, projectors are obviously winning this battle between them and monitors, but what about the overall cost?
The price difference between monitors and projectors can be staggering, but this depends on what you already have and what you don't.
If you are starting from zero and want to have the best possible home theater experience possible, you will probably want to go with a projector setup but that means that you are going to spend thousands of dollars on a projector, a projector screen, and possibly other things.
A home theater setup with a monitor, on the other hand, is a lot more affordable. This, of course, will be a major driving factor with a lot of people in the ultimate decision of whether to choose a monitor or projector for a home theater.
Of course, you get what you pay for so if you want a big, high-quality monitor, it might be more affordable than a projector setup, but not necessarily cheap. A state-of-the-art ultrawide 34-inch monitor can cost nearly a thousand dollars.
Maintenance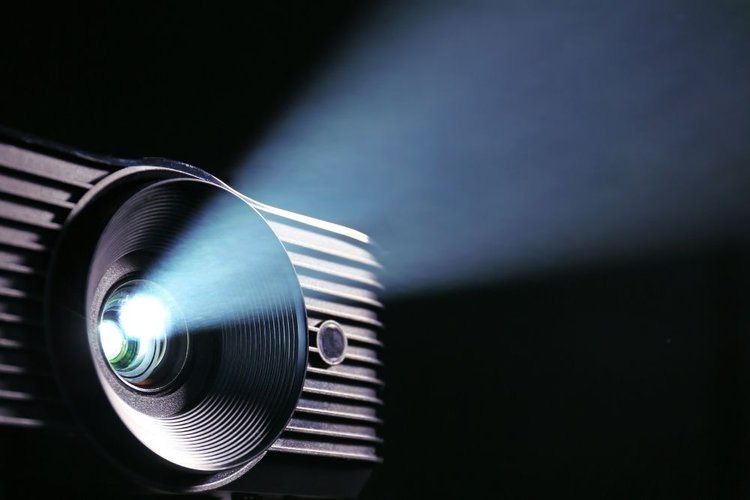 Something that happens to be very important but few people take into account when considering whether to purchase a monitor or a projector is maintenance.
Monitors require very little maintenance aside from having to be cleaned because of constant dust. In fact, you can use a monitor for years on end without experiencing anything that requires you to spend money on maintenance.
Projectors, on the other hand, are not known to be as maintenance-free as monitors.
One of the main issues that people experience with projectors is that the lamp suddenly fails to one degree or another. The image quality might suddenly become blurry or it might not display at all.
Usually, that means spending a good amount of money on a new lamp (unless it is still under warranty) and maybe even putting it in yourself if you don't want to spend more money to have a professional do it.
What to Look for in a Monitor
If you do decide that a monitor setup is what you want for your home theater, there are a few things that you will want to look for.
Resolution: The higher the resolution of a monitor, the better the picture quality will be. You should go for at least 1920 x 1080 which is also called 1080p or Full HD. 4K is even better, of course, but a lot more expensive as well.
Refresh Rate: The refresh rate of monitors can range from 60 Hz to 240 Hz and the higher the better. 60 Hz will do for normal things such as watching your favorite shows but gaming is better with 120 Hz or higher.
Response Time: Just as with the refresh rate of a monitor, the response time should not matter much unless you are gaming. For top-notch gaming, you will want the response time at 1ms or even 0.5 ms.
Curved Monitors: Curved monitors are a lot more common these days and the reason is that they offer a more immersive experience. However, the biggest curved monitors (not TVs) tend to be 34-inch ultrawide models which means that you have to be close to them to get the full experience, as is the case when gaming.
What to look for in a projector
If money is no object when it comes to what you want from your home theater and you choose to go with a projector, there are also things to look for.
LCD or DLP: LCD projectors are known to produce superior quality over DLP projectors but the latter tend to be more portable and reliable as well.
Light Source: Does the projector produce light with a lamp, LEDs, or a laser? Lamps can last up to about 5,000 hours, but LEDs and lasers up to 4 times as much.
In Conclusion
Both monitors and projectors will allow you to build an awesome home theater that you truly can enjoy, but which one is right for you depends on several factors. Consider everything that we have outlined in this article and make the right choice!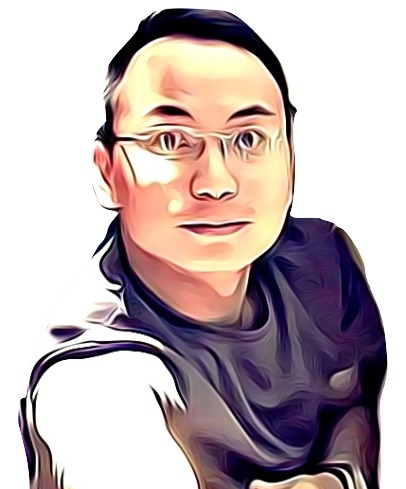 Vance is a dad, former software engineer, and tech lover. Knowing how a computer works becomes handy when he builds Pointer Clicker. His quest is to make tech more accessible for non-techie users. When not working with his team, you can find him caring for his son and gaming.