Whether you're binge-watching your favorite shows in your home theatre or presenting an important proposal at work, you'll need a high-quality projector screen to complete your viewing experience.
With a wide range of projector screens to choose from, finding the right one for your specific needs can be overwhelming. To get started, you can decide whether or not you will need a tensioned or non-tensioned projector screen.
Non-tensioned projector screens are more affordable, but they're only ideal for indoor and non-professional use since slight disturbances can instantly ruin your viewing experience. This is because it's not supported by the most stable structure.
Tensioned projector screens are expensive and provide the best image quality and resolution. Compared to non-tensioned projector screens, tensioned ones are free from waves or creases. It is the best choice for professional and business use where graphs and statistics are vital.
In this article, we'll compare the features, applications, and affordability of tensioned and non-tensioned projector screens so you can find the best one for your needs.
Non-Tensioned Projector Screen
Non-tensioned screens are held up from a casing structure, with no extra support aside from its weight, screen material, and composition.
This type of projector screen is affordable and ideal for indoor use, where your viewing experience won't be disturbed by strong winds and other outdoor elements that can distort images. These screens have a tendency of swaying or when touched or disturbed by breezes that can cause creases and waves.
Non-tensioned screens work great as wall projector screens, but you'll have to use additional support to secure the edges, like a framing tape. It's also the best choice for ceiling-mounted screens since they don't have tabs that can get caught in the casing. Lastly, it's more portable –– and an ideal feature if you need to bring your own equipment for a presentation.
Tensioned Projector Screen
Tensioned screens are more expensive, but they can guarantee flat screens that won't curl up over time. This type of screen can offer high-quality images and resolution since the surface is completely flat.
It's usually made with vinyl material, and a motorized system pulls the screen down until it's entirely pulled or stretched. The vinyl screen is attached to a fixed frame and held under constant tension with tabs or snaps.
The two types of tensioned projector screens are:
Permanently tensioned screens
Tab-tensioned screens
Side-by-Side Comparison: Non-Tensioned vs Tensioned Projector Screen
Applications
Non-Tensioned Projector Screen
Recessed Projector Screen
Non-tensioned screens are usually hung from the ceiling with no additional support, which is why waves and creases are prominent. They're also the most affordable option for putting up a screen on a wall. However, you will have to add alternative tabs to ensure that the surface stays flat.
Because of this, non-tensioned tabs are ideal for indoor use only where there's not a lot of wind or airflow.
It's also the ideal choice if portability is a top priority. Non-tensioned projector screens are generally easy to pack and haul compared to tensioned projectors.
Tensioned Projector Screen
✅ Elite Screens Yard Master Electric Tension Series Outdoor Dual Projector Screen in Fresno, CA
With tensioned screens, it stays completely rigid thanks to tabs all over its sides. With rigid screens, you get the same viewing experience for each application, whereas, with non-tensioned screens, even a little airflow can cause vibration that can ruin your experience.
Tensioned screens are ideal for outside venues or for commercial/business use.
Depending on intended use and location, you'll either want to go with:
Non-tensioned projector screen for indoor use or ceiling/wall-mount, or portability
Tensioned projector screen for outdoor use, supported by tabs or snaps
How they Work
Non-Tensioned Projector Screen
Non-tensioned projector screens can either be ceiling-recessed or wall-mounted. These screens are descended manually or using a motorized system.
These projector screens are used for both home, business, commercial purposes, and the most convenient motorized screens use infrared and radio frequency remote control technology.
This Evanescence Screen from Elite is backed with MaxWhite Fiberglass and PVC to ensure the flattest possible surface on a non-tensioned screen.
Once activated by IR/RF wireless remotes and ethernet control, a tubular motor activates the screen to move.
Tensioned Projector Screen
Again, there are two types of tensioned projector screens:
Permanently Tensioned Screens
Permanently tensioned screens are fixed to a frame and aren't adjustable after installation, making them bulky and difficult to transport. Permanently tensioned screens stay taut and don't develop any creases because they're never rolled up. This makes permanently tensioned screens the smoothest type of projector screen, without any signs of rippling or curling. This type of tensioned screen is best for outdoor use or conference halls.
Tab-Tensioned Screens
Tab-tensioned screens use tabs or wires to keep the screen flat and taut. Tab-tensioned screens are stored and rolled in a headbox, but it's still kept quite rigid thanks to the tension from the tab system. Tab-tensioned screens offer the most versatility when it comes to user experience.
Tab-tensioned systems also work great for outdoor settings as you can instantly roll up the screen in the headbox when not in use.
If you're working on multipurpose rooms at home, tab-tensioned screens can transform any room into a home theatre! In the corporate setting, meeting rooms can instantly become a conference area with a tab-tensioned screen.
Affordability and Specialized Features
Because of the specialized materials, tensioned screens are generally more expensive than non-tensioned screens.
Tensioned screens are usually made with flexible vinyl, developed specifically to provide the best viewing surface for projection. The cost and labor for creating a screen with vinyl are much more expensive than a traditional one. This is your best choice if you're looking for high-end quality and unparalleled user experience.
If you're looking for a cheaper choice, go with a non-tensioned screen. However, you will likely find that you get small creases or waves while watching on the screen
Last update on 2023-05-28 / Affiliate links / Images from Amazon Product Advertising API.
This projector screen is affordable while providing great quality thanks to its elastic polyester fabric which is portable, washable, and foldable.
Another factor that affects projector screen cost is motorization. Many models, including non-tension screens, can be controlled via infrared or radio frequency remote control.
Quality and Durability
Most tab-tensioned projection screens are made with vinyl and other specialized materials designed to be anti-crease, weatherproof, and rustproof in the years to come.
Tab-tension systems are also specially designed and developed to prevent any curling, wrinkles, and creases that can ruin and disturb the viewing experience.
Another feature to watch out for in vinyl material is IP (​​Ingress Protection), which protects your screen from dust, accidental contact, and water.
Other vinyl screens are also two-directional, accommodating both front and rear projection.
You should also look into the metal components of tensioned screens (roller tube, bracket, housing, weight bar), especially if you're planning to display it outdoors.
Sale
Last update on 2023-05-28 / Affiliate links / Images from Amazon Product Advertising API.
This outdoor projector screen is supported by a durable aluminum alloy frame with plastic or stainless steel joints to make installation in lawns easier and more stable.
Viewing Experience
The best type of projector screen will ultimately depend on the type of viewing experience you're after.
What's the purpose of your projector screen?
If you're looking for a professional projector screen to accurately display statistics, charts, and spreadsheets, you'll have to go with permanently-tensioned projector screens. These provide the flattest surface for corporate settings –– allowing you to present important data that would otherwise be difficult to read with a wavy or rippling screen.
Tab-tensioned projector screens are a versatile choice for outdoor presentations or if you're setting up a home theatre.
However, if you're only looking for a straightforward screen and accuracy or high-quality images aren't a necessity, you can go with anti-crease non-tension screens.
Side-by-Side Comparison Table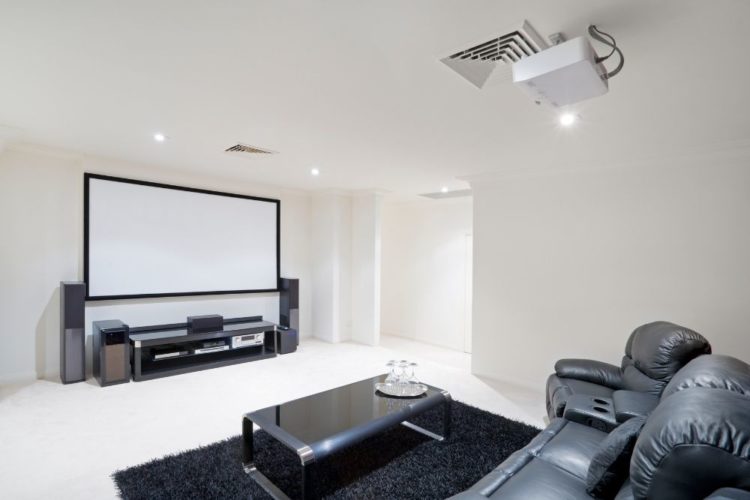 With so many factors to think about, finding the best type of projector screen for you can definitely be a challenge!
Check out our quick side-by-side comparison to check which features match your needs and preferences:
Criteria
Non-Tensioned Projector Screen
Tensioned Projector Screen
Applications
Best for indoor use

Can be wall-mounted or ceiling-recessed

Best choice if portability is a priority

Best for outdoor use

Versatile for commercial, professional, and even residential applications

How they Work
Ceiling-recessed or Wall-mounted

Manual or Motorized

Permanently tensioned or tab-tensioned

Generally motorized

Affordability and Specialized Features
More affordable option due to cheap materials and less specialized functions
More expensive option due to high-quality materials meant to withstand the outdoors and prolonged use
Quality and Durability
generally made with canvas, PVC, or polyester
generally made with flexible, IP-standard, and high-quality vinyl
Viewing Experience
Usually distorted due to curling or waves caused by disturbances
Best-quality and flattest surface for the best viewing experience.
Conclusion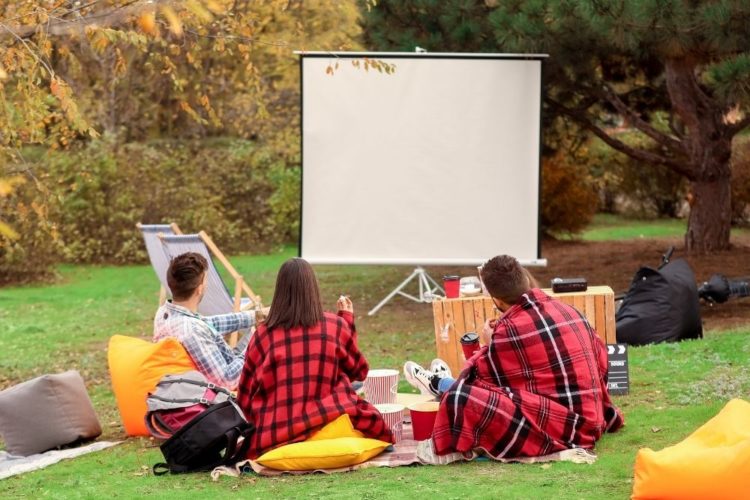 If portability and affordability are your top priorities, the best choice would be a non-tensioned projector screen. Especially if you'll be using it indoors for casual use, the viewing experience with non-tensioned screens is good enough.
If you're looking for versatility, high-quality materials, and the best user experience, tensioned projector screens are the best choice.
In the end, whether you choose a tensioned or non-tensioned screen, the best choice for you will tick all the boxes when it comes to your intended purpose, budget, and location.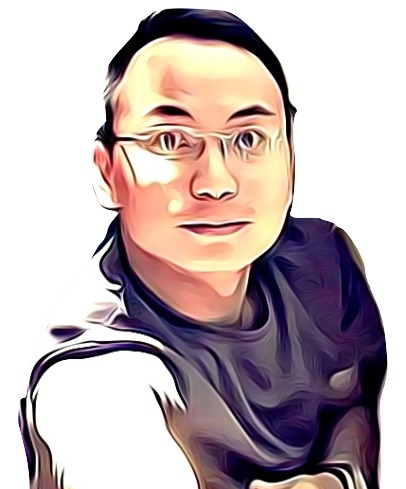 Vance is a dad, former software engineer, and tech lover. Knowing how a computer works becomes handy when he builds Pointer Clicker. His quest is to make tech more accessible for non-techie users. When not working with his team, you can find him caring for his son and gaming.