While most people are keenly aware that monitors and TVs have refresh rates that directly impact the quality of the images that they produce, a lot of people are surprised to learn that projectors also have refresh rates.
The fact of the matter is that the higher the refresh rate of a particular projector happens to be, the better image quality that you can expect to get from it; although it should be noted that the best refresh rate for you will depend on what you are using your projector for.
Of course, we all want to experience the best picture quality possible when gaming, for presentations, or just watching a movie. This makes it imperative to know what projector refresh rate really is.
What exactly is a projector refresh rate?
Below, you are going to get the right answers about projector refresh rates.
In this article, we are going to go through everything that you need to know in order to be well-informed about projector refresh rates.
When you are done reading, you will be able to choose the best projector for your particular needs.
Measuring Refresh Rates
A projector's refresh rate refers to the number of times in a second that an image is projected.
As you might have already noticed, refresh rates are measured in hertz (Hz) which tells us how many cycles or frames we can expect to get out of a projector per second.
Anyone who is familiar with FPS (frames per second) for video cameras can compare refresh rates to this.
If you happen to have a projector that was designed with a 120Hz refresh rate, that basically means that it is going to project images at 120 frames per second. This is just fine for presentations and even movies, but you are going to want to get more power for gaming.
When looking for a new projector to purchase, you will certainly want to consider what you will be using it for. Anyone who is not interested in gaming does not necessarily need a high-end projector with a 240Hz refresh rate.
Ideal Refresh Rates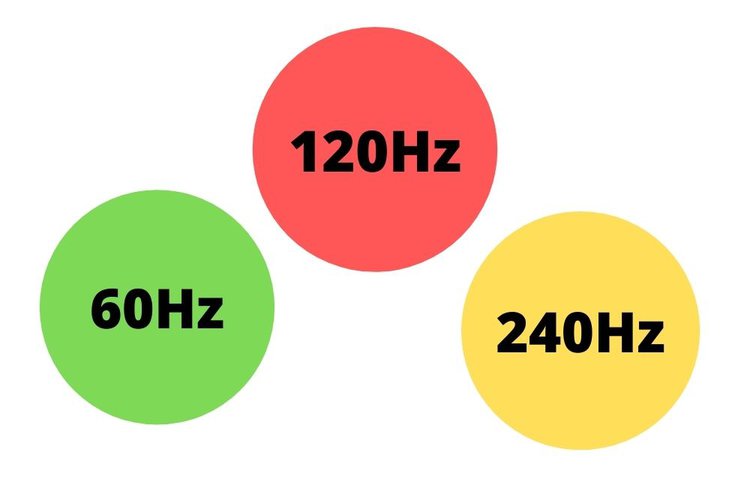 When looking for a new projector, one of the main factors that have to be considered is the fact that a higher refresh rate will produce videos with a lot more clarity, cleaner motion, and a lower amount of blur; of course, the reason for this is that a projector with a higher refresh rate outputs more images/frames per second which translates into the higher overall quality.
There was once a time when projectors were normally 60Hz, but that has now changed. These days, you can purchase a projector with different refresh rates, resolutions, and other factors as well.
Asking what refresh rate is ideal for you largely depends on what you will be using your projector for. Will you be making presentations? Watching movies? Playing the latest video games? Perhaps a combination of all of these?
If you are going to use your projector for simple presentations, even 60Hz will do just fine. As long as your projector is capable of at least 1080p resolution, you should not experience any issues at all while making presentations.
When it comes to movies, 120Hz is going to be much better, especially if we are talking about a lot of action on the screen. Although, again, your projector's resolution will also have a big impact on the overall quality, even with a lower refresh rate.
Gaming with a projector should really be done with at least 240Hz for the best possible experience. This is not to say that you will not be able to game on a projector with a 60HZ refresh rate, but it is just not going to be as good as what you will get from a projector that has a 240Hz refresh rate.
Getting the Right Projector for More Demanding Needs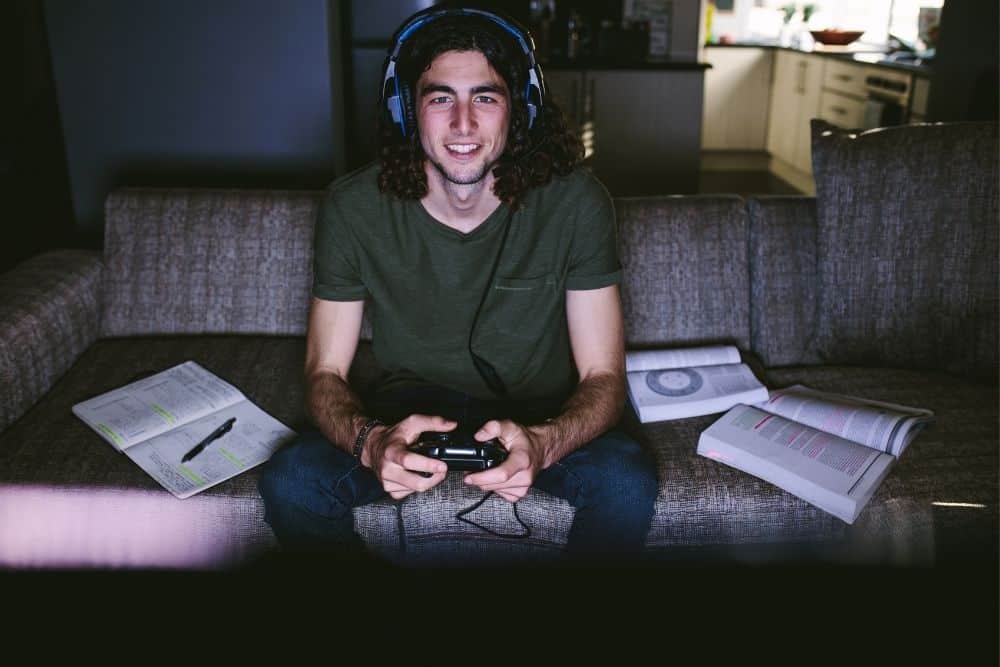 Those of us who love to play video games know that better equipment leads to a much better experience and this certainly holds true when it comes to projectors.
It really does not make sense to spend a lot of money on the most recent console and games if you use a projector with a low refresh rate. What you want to do is consider options with a 240Hz refresh rate to ensure that you enjoy your gaming exactly like you deserve to.
Of course, a big factor that most of us take into account when looking for an ideal projector for our needs is the cost. You would not want to spend twice as much as you have to and not even get to use the projector in question to its maximum capacity.
These days, you can find excellent deals on projectors that are specifically designed for gaming and even include a "game mode" that will help with a better refresh rate and by reducing lag.
Some of the things that you will want to keep in mind when considering what projector to purchase for gaming or any other demanding needs include the following:
Obviously, it should go without saying that the first thing to consider is the refresh rate of a projector, but we want to say again here for emphasis since this is so important.
Nowadays, projectors are available in different resolutions with HD being the most popular format. For more demanding needs such as gaming, you will certainly want to get a projector with a resolution of at least 1080p.
Price must always be considered; but even if you happen to be on a budget, you can still find really good deals and end up with a projector that provides you with the image quality that you want and deserve.
Take a good look at whether the projector in question is actually designed for gaming or not. Such projectors are intentionally designed to reduce lag time which is something no one wants while gaming. Keep in mind that most gaming projectors will have a "game mode" which will improve the refresh rate and help with lag.
Considering Throw Distance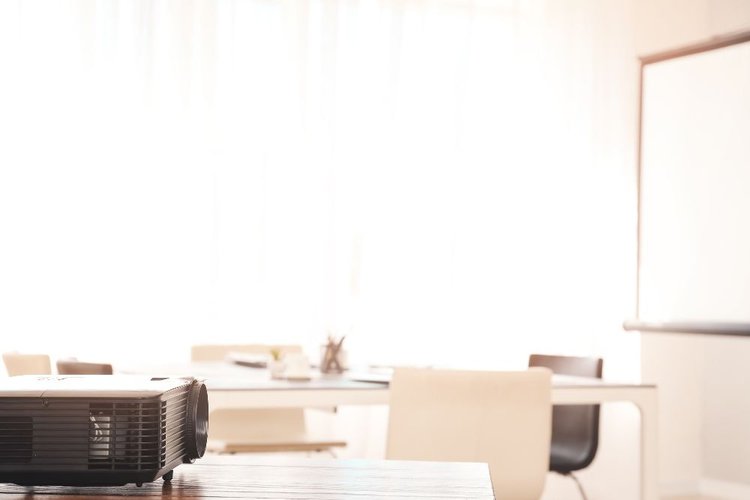 With everything that one has to consider when looking for the right projector, it is very easy to overlook one of the most basic things about this: how far you will place the projector from the screen.
While you are looking around, you will probably notice that projectors are referred to as long throw, short throw (regular throw), or super short throw (ultra short throw) which is used to indicate what distance from the screen your projector should be placed.
This might seem like something that is very easy to decide on but there are various things to take into account.
Long throw projectors tend to be less expensive but can require a room of a specific size to be used properly. Super short throw projectors are best for presentations. Short throw projectors are best suited for gaming.
Of course, you can still choose to make a presentation, watch a movie, or play a game on any projector that you happen to have, but why not choose properly and enjoy yourself as much as you can?
Here are some good projectors that you might want to consider:
Sale
Last update on 2023-10-01 / Affiliate links / Images from Amazon Product Advertising API.
The Epson Home Cinema 2250 has a refresh rate of 60Hz which makes it ideal for presentations. This Full HD 1080p projector has other impressive features as well. It has been designed with Android TV, a 10W speaker, image enhancement, frame interpolation, and other features that make it a must-have for anyone interested in a luxury option.
Last update on 2023-10-01 / Affiliate links / Images from Amazon Product Advertising API.
This beautiful projector from Optoma features an astounding 240Hz refresh rate that makes it a good choice for gamers since it insures less lag. The Optoma UHD35 has TRUE 4K ULTRA HD quality for a great experience. This projector even has an enhanced gaming mode and other features that make it truly ideal for gaming.
Sale
Last update on 2023-10-01 / Affiliate links / Images from Amazon Product Advertising API.
With a refresh rate of 120Hz, the Optoma HD39HDR is a great option for movies and presentations as well. You might even use it for some gaming. Despite being very affordable, this excellent projector has pretty decent features such as 1920 x 1080 Display Resolution, ceiling mounting, HDR compatibility, and easy installation for convenience.
In Conclusion
We sincerely hope that this article has provided you with all the information that you need about projector refresh rates and other factors to consider about them.
Whether you are currently looking to buy a projector or will be soon, everything we outlined here can come in very handy for you.
As we pointed out above, the cost of buying a new projector is certainly something that has to be considered, especially if you will be opting for a high-end gaming projector.
Of course, you can always take your time and wait for a good deal to save as much money as possible while getting the best out of your new projector no matter what you happen to use it for.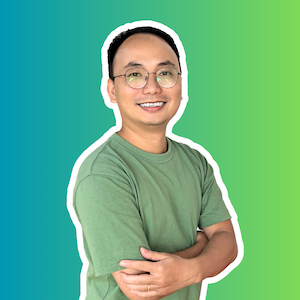 Vance is a dad, former software engineer, and tech lover. Knowing how a computer works becomes handy when he builds Pointer Clicker. His quest is to make tech more accessible for non-techie users. When not working with his team, you can find him caring for his son and gaming.