Need to compare brands that make projectors? Today we'll talk about Epson vs ViewSonic projectors to determine which brand is best overall.
Epson's a big company that supplies the best projectors, but does that mean they're the best compared to other companies? How does ViewSonic compare? They also provide a wide range of projectors.
To properly compare and contrast these two brands as a whole, we need to look at the whole picture:
We need to consider what you're looking for in a product and who the company caters to.
Compare the quality of the brands and the features they provide.
Understand the user experience.
We'll look into the customer service experience by users.
This will give us a well-rounded example of each brand to help us decide which brand is better.
Epson vs ViewSonic Projectors: a Direct Comparison
For simplicity's sake, let's put Epson and ViewSonic side by side and compare the major elements of each brand. We'll then break it down from here.
Comparison Chart
| | | |
| --- | --- | --- |
| | Epson | ViewSonic |
| Who They Cater To | Cater to the home theater enthusiasts who want a name brand option | Cater to teens, budget-conscious, and home theater enthusiasts |
| Projector Specs & Differences | Many options from standard, to HD, to 4k | Many options from standard, to HD, to 4k, and portable devices |
| User Experience | | |
| Customer Service | | |
| Price | Average consumer price. Not a lot of range between products | Range from affordable to same prices as Epson |
To make a proper decision on which brand is better, we'll look into all of this and more. First, let's continue breaking down Epson vs ViewSonic projectors and specifications.
A Wide Variety of Projectors to Choose From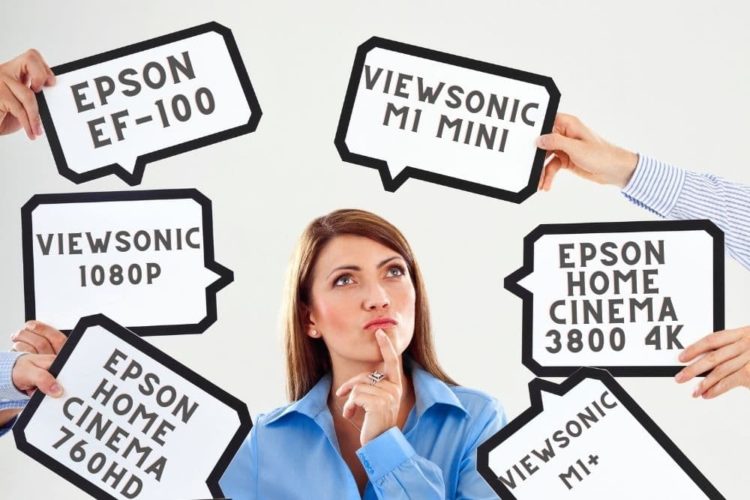 Now that we know the main characteristics of each brand, it'll be easier to review the features, quality, and materials of both brands.
To start, let's keep in mind that both Epson and ViewSonic have various projectors to choose from. With ViewSonic, it depends on your needs. On the other hand, Epson projectors are primarily for home theaters.
So, let's see each brand's differences and compare their range of materials and quality below.
Epson vs ViewSonic Projector differences
Epson has the name recognition to back it up. Everyone knows the Epson brand. However, with brand recognition comes an expectation for higher quality. So, how does Epson compare when stacked against ViewSonic?
Epson projectors
Epson is a gigantic company with many projectors that range in image quality, physical dimensions, and style. They have something for everyone's home theater.
Different styles
Epson gives you the ability to choose projectors that look stylish. Unfortunately, not many brands have this in mind. Although they also have functional machines, it's great to know you can choose one that's also cute.
For example, if you're looking for a retro-style projector, you can try the Epson EF-100 laser projector with appropriate colors for that 70's inspired home.
Sale
Epson EF-100 Smart Streaming Laser Projector with Android TV - Black
STUNNING PICTURE QUALITY – Imagine an incredibly bright and colorful projected image up to 150...
INCLUDED ANDROID TV – Built-in Android TV with a simple-to-use remote – including voice search...
INTEGRATED AUDIO SYSTEM – Internal high-quality bass-reflex speaker for an impressive audio...
Last update on 2023-03-31 / Affiliate links / Images from Amazon Product Advertising API.
You have your pick of physical dimensions as well. For example, do you like compact projectors or flat projectors? Ultimately the choice is yours.
Crisp image quality
Epson allows you to choose from 4K projectors, like the Home Cinema 3800 4K.
Epson Home Cinema 3800 4K PRO-UHD 3-Chip Projector with HDR
4K PRO-UHD (1) Projection technology — a new type of 4K home theater experience, utilizing...
True 3-chip projector design — Advanced 3LCD technology displays 100 percent of the RGB color...
4K resolution processing — pixel-shifting technology precisely controls three individual,...
Last update on 2023-03-30 / Affiliate links / Images from Amazon Product Advertising API.
If you don't need something ultra-fancy, you can get an HD 720p projector like the Epson Home Cinema 760HD. The Home Cinema 760 is excellent. Although it's not 4K, it gives you decent quality for a bargain.
Last update on 2023-03-31 / Affiliate links / Images from Amazon Product Advertising API.
Perfect for gaming
Epson machines are perfect for gaming because they're built with the capacity to take on the fast-paced imagery of video games.
Even though the Epson projectors are more for home theaters, they're good for gaming as well.
Intended for streaming
Epson also has a variety of quality and specifications to choose from. For example, you can purchase one with a USB plug and play option for projectors that are better at streaming.
You're also able to choose projectors that come with built-in speakers. That is unless you already have speakers.
Easy to pick perfect specifications
The good thing is that choosing these specifications is easy on their website. You can check the box for HDMI, dual VGA, mic input, and everything else you're looking for.
Viewsonic projectors
ViewSonic has a wide range of projectors, just like Epson. They have HD, 4K, and standard definition projectors—however, ViewSonic also excels at portable projectors with great quality.
Portable projectors
ViewSonic makes plug-and-play portable projectors for the person who wants to use their iPhone or Android, like the M1 mini . This gives ViewSonic an edge that Epson doesn't have.
Last update on 2023-03-30 / Affiliate links / Images from Amazon Product Advertising API.
Perfect for home theaters
However, ViewSonic also has powerful high-quality 4K home theaters that directly compete with Epson.
With a wide variety of 4K projectors to choose from, other specifications become more important. For example, do you need more Lumens? Or do you require a short-range throw? And what type of external connections do you need?
You have similar options with ViewSonic projectors at a lower cost.
When it comes to specifications, ViewSonic matches everything Epson has but usually with a lower price. So if I had to choose a winner between the two, it's ViewSonic for having lower prices for practically the same machine.
Who Each Brand Caters To
Epson and Viewsonic cater to many of the same markets. However, ViewSonic also caters to teens.
Although ViewSonic makes projectors that directly compete with Epson, the teenage market is one segment of the population that gives it its edge.
For example, the M1 Mini portable projector is more than a portable projector. It's a plug-and-play projector that fits in your back pocket to plug your phone into and watch with friends.
It also has a price tag a teenager can afford. Who doesn't want their kids to be happy?
Nevertheless, ViewSonic also caters to adults and home theater enthusiasts. They have high-end machines with great quality to keep that movie-lover coming back for more.
Epson, on the other hand, only caters to home theater enthusiasts. But everything they make is with quality in mind.
You have to love a company with prices and products that are affordable for everyone in every aspect of the market. If I had to pick which brand is better solely because of what they offer, it's ViewSonic.
Sometimes, I want to project my iPhone screen on my wall without spending a fortune.
The User's Experiences of Both Brands
Everything we just mentioned is great, but none of it matters if the customers aren't happy. So, let's see what the customers have to say about them.
Epson User Experience
People are generally impressed with the quality of Epson. Users agree that Epson makes products with quality in mind. However, with a higher range in quality comes a higher range in price.
However, Epson's primary issues are around the focus. Most people find that the screen edges are blurry in some projectors. Others say manual focus doesn't work.
Nevertheless, happy customers say playing with the projector's physical distance from your wall helps with any blurry issues.
Some users complained that the projector fan was too loud. Although, it depends on the projector you buy.
So, it makes you wonder if user error is the biggest fail with Epson. Does this mean Epson's quality is higher, but intuitiveness is lower?
ViewSonic User Experience
The user experience of the ViewSonic brand is a crucial way to decide if you should go with this brand. So let's take a look at the good and the bad.
If you're considering a ViewSonic projector, the first thing you'll see is their great prices. They're relatively lower than Epson. But, don't be alarmed. They have prices on par with the Epsons brand as well.
Nevertheless, you have more budget options when it comes to Viewsonic, like the Viewsonic PX701HD. This projector is a midrange 1080p projector that gets the job done at a reasonable price.
Users also agree that it does what they've hoped with no significant issues. However, most users say this projector is great for movies. Unfortunately, it doesn't always work well for video games. Other users don't like the lack of brightness as well.
Generally, the ViewSonic user experience is decent but not great. On Reddit, many users complain that they've had more issues with the ViewSonic brand overall compared to other projectors.
Some users also suggest that getting their three-year warranty is vital when purchasing a ViewSonic projector.
When it comes to color, some users agree that the blacks are not dark enough, and the whites sometimes have a green tinge to them. But some users say it's only noticeable if you're looking for it.
On the more positive side, ViewSonic users agree that the picture is great out of the box. Also, ViewSonic makes it easy to adjust color on many models. They do so by providing color profiles that are easy to pick. Although you can calibrate manually, users don't seem to get what they want when doing so.
In other words, ViewSonic has an intuitive line of projectors that work better right away. And, many times, something that works is all it takes to be superior. Although there is something to be said about users loving the quality of Epson overall.
If I had to choose which brand is better from a user experience, I would say it's a tie.
Customer Service Experience From Both Brands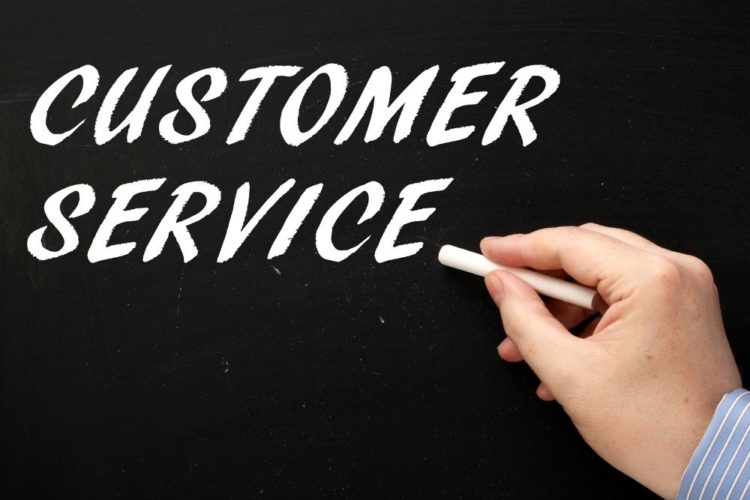 It's important to consider the customer service experience. Considering you might need to call them at some point, your interactions with them are vital to your satisfaction. It's also an important factor in brand comparison. So let's see how Epson vs ViewSonic compares?
Epson has bad reviews as an overall company. Their rating on Trustpilot is 1.2 out of five stars.
If you read through the reviews on Trustpilot, it's clear that people not only disapprove of the customer service but are also unhappy with the quality of their products.
With around 90 percent of people voting against Epson as a company, their brand doesn't look good.
Viewsonic, on the other hand, has a higher rating on Trustpilot for customer service. However, it's not a lot higher. They're currently rated at 2.9 out of five stars, with around 40 percent of them rated as excellent. Unfortunately, they also have over 30 percent of reviews rated as bad.
When it comes to good customer service ratings, it appears Viewsonic goes above and beyond for its customers.
However, some users state that their customer service efforts fall short. Even replacing items is a disaster. At times, users revealed they were given old replacements instead of new, working items.
The good customer service ratings come from customers that are happy with their great products.
When it comes to customer service, it appears Epson and Viewsonic are almost equal. But if we're comparing numbers, Viewsonic wins ahead solely because of their slightly higher rating.
So, Which Brand is Better?
Pros

Cons

Epson

Good quality for a slightly higher price

Customer service is not that great

Only has home theater options

ViewSonic

Specializes portable, mid-range, high-range projectors

Has something for everyone

Customer service could be better

User experience could be better
Although ViewSonic has many great options to choose from, it seems the quality is not always top-notch. Nevertheless, their machines come at a lower price.
On the other hand, Epson has great projectors with quality in mind. But, you'll always pay a higher price.
When it comes to affordability and versatility, it seems ViewSonic has the edge. But if you're looking for a projector that just works with good name brand recognition, Epson is your best bet. In this case, it truly depends on your budget and what you need.
So which brand would I recommend? ViewSonic, but only by a smidgeon.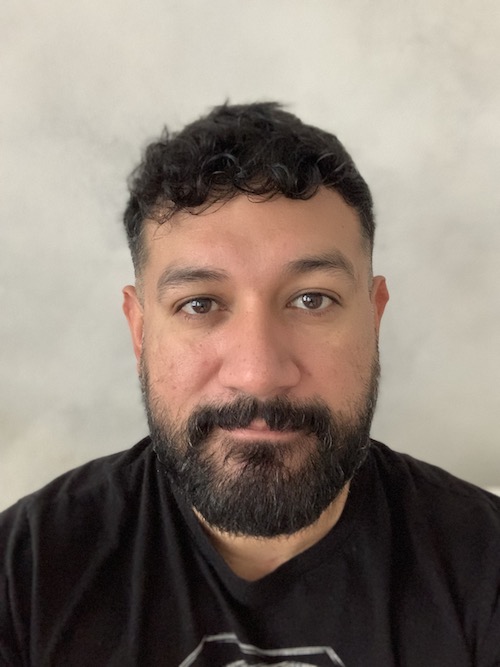 James Quintanilla is a technical copywriter. Although his experience allows him to write on many topics, he loves to focus on tech and travel. As a freelancer, James has worked on projects with Pointer Clicker, Lonely Planet, and the Travel Channel. When he's not writing or planning his next adventure, he's watching a scary movie.