Need to know which brand of projectors is better? Today we'll talk about Epson vs Optoma projectors. Ultimately, we'll determine which brand is best overall.
Epson's a big company that supplies the best projectors, but does that mean they're the best compared to other companies? How does Optoma compare? They also provide a wide range of projectors.
To properly compare and contrast these two brands as a whole, we need to look at the whole picture:
We need to consider what you're looking for in a product and who the company caters to.
Compare the quality of the brands and the features they provide.
Understand the user experience.
We'll look into the customer service experience by users.
This will give us a well-rounded example of each brand to help us decide which brand is better.
Comparison Chart
For simplicity's sake, let's put Epson and Optoma side by side and compare the major elements of each brand. We'll then break it down from here.
| | | |
| --- | --- | --- |
| | Epson | Optoma |
| Who They Cater To | The home theater enthusiasts who want a name brand option | Every consumer in the market, professional venues, from churches to cinemas, to portable home theaters, and everything in between |
| Projector Specs & Differences | Many options from standard, to HD, to 4k | High-end, high-quality projectors. Quality at each tier. |
| User Experience | Users are happy with Epson | Users are happy with Optoma |
| Customer Service | Poor customer service | Great customer service |
| Price | Average consumer price. Not a lot of range between products. | Very affordable to extremely expensive |
To make a proper decision on which brand is better, we'll look into all of this and more. First, let's continue breaking down Epson vs Optoma projectors and specifications.
A Wide Variety of Projectors to Choose From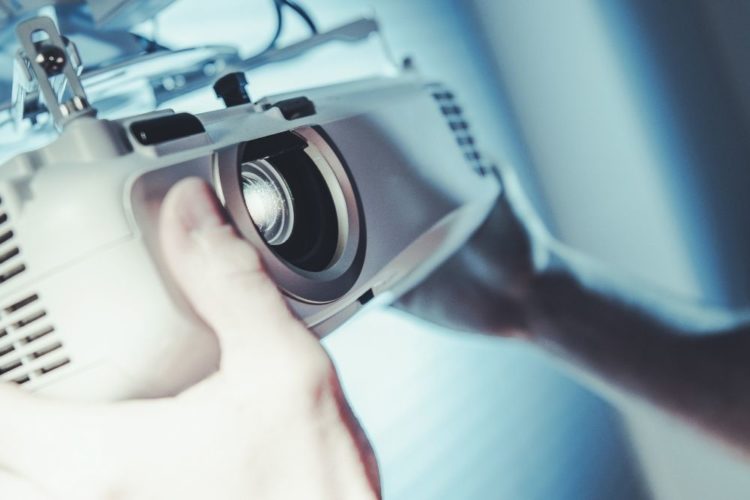 Now that we know the main characteristics of each brand, it'll be easier to review their features, quality, and materials of both brands.
To start, let's keep in mind that both Epson and Optoma have various projectors to choose from. In other words, it's essential to understand the type you need if you want an Optoma. On the other hand, Epson projectors are primarily for home theaters.
So, let's see each brand's differences and compare their range of materials and quality below.
Epson vs Optoma Projector differences
Compared to Optoma, Epson has name recognition. Everyone knows the Epson brand.
Epson projector differences
Epson is a gigantic company with many projectors that range in image quality, physical dimensions, and style. They have something for everyone's home theater.
Great image quality
Epson allows you to choose from 4K projectors, like the Home Cinema 5050UB 4K PRO-UHD . However, if you don't need something ultra-fancy, you can get an HD 1080p projector like the Home Cinema 2200 3LCD .
The Home Cinema 2200 is excellent. Although it's not 4K, it gives you decent quality for the amount you pay.
Perfect for streaming
Epson also has a variety of quality and specifications to choose from. For example, you can purchase one with a USB plug and play options to projectors that are better at streaming.
You're also able to choose projectors that come with built-in speakers. Unless you already have speakers, you can choose one that doesn't have any.
Easy to pick perfect specifications
The great thing is that choosing these specifications is easy on their website. You can check the box for HDMI, dual VGA, mic input, and everything else you're looking for.
Optoma projector differences
Optoma, on the other hand, means business. With Optoma, you can purchase a professional theater projector. Not just a home-theater, but something for an actual cinema. However, these are extremely expensive, like the Optoma ZK1050.
Projectors for all your needs
Nevertheless, Optoma has projectors for every sector of the market.
Optoma has projectors for offices, school teachers, slideshows, home theaters, gaming, and even small portable ones like the Optoma ML1050ST+ at a reasonable cost.
Perfect for home theaters
However, if you're trying to upgrade your home theater with 4K resolution, Optoma also has you covered. They have a wide variety of 4K projectors to choose from at similar prices as an Epson projector.
Great for gaming
With Optoma, you need to consider what the primary focus of your projector will be. For example, if it's mostly for gaming, you can choose a projector with the proper specifications to handle that fast movement. Or get one that has Google or Alexa integrated.
The choice is ultimately yours. However, it appears that Optoma has projectors with the highest quality to some of the most basic quality. This means every customer can benefit.
Who Each Brand Caters To
Epson and Optoma cater to different customers.
The quality and specifications of each product are good. Both brands create high-end, high-quality projectors.
However, Optoma creates projectors for highly professional venues, such as movie theaters, churches, baseball stadiums, and businesses that are about high-tech entertainment.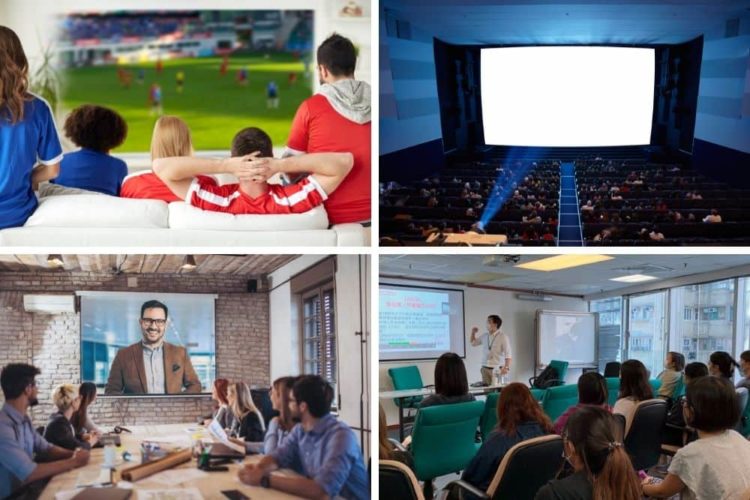 But, they also have products for the average consumer looking for a home theater or their gaming system.
Unlike Epson, Optoma needs you to choose a projector with a specific strength. Are you a school teacher, a gamer, or a business owner? Optoma gives you a range of options for each category, regardless of which type of customer you are.
Considering this information, it's becoming clear that Epson is a one-stop shop for home theaters.
In this sense, Optoma makes picking a projector easy. It's also great that they appeal to more than just home-theater enthusiasts.
Although both brands have great products, it appears Optoma wants to be thought of as a superior brand.
If I had to choose which brand is best, I would select Optoma. Not only can you purchase a very professional machine for your business, but you can also choose a nice small home theater for your home.
Any company that provides professional projectors to concert venues means they can make home products with similar quality. And that's a good thing.
The User's Experiences of Both Brands
With everything in mind, none of it matters if the customers aren't happy. So, let's see what the customers have to say about each one.
Epson User Experience
People are generally impressed with the quality of Epson.
The main user issue is the focus. Most people find that the screen edges are blurry in some projectors. Others say manual focus doesn't work.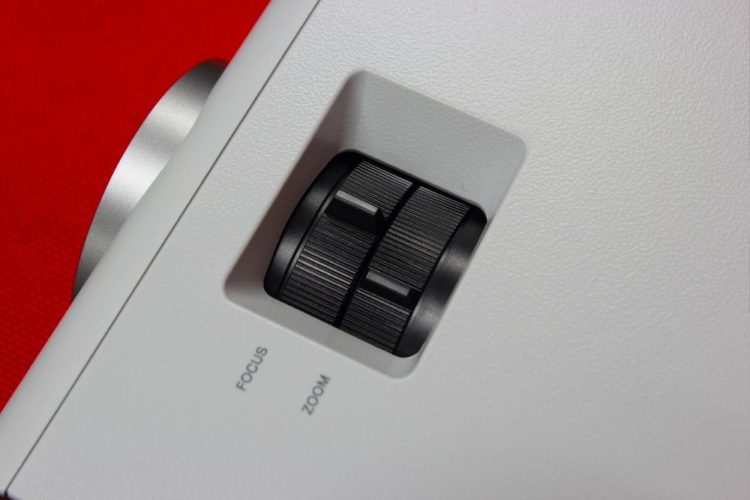 Nevertheless, happy customers say playing with the projector's physical distance from your wall helps with any blurry issues.
Although some users complained that the projector fan was too loud, it depends on the projector you buy.
So, it makes you wonder if user error is the biggest fail with Epson users.
Optoma User Experience
When it comes to user experience, most users are generally pleased with Optoma. So let's go over the good and the bad with the Optoma Brand.
The great thing about Optoma projectors is that they offer many projectors at a variety of prices. So chances are you can purchase an inexpensive projector, like the Optoma HD28HDR 1080p Home Theater Projector , with high-quality imagery.
As with any brand, the more quality you want, the more you pay. However, this isn't something Optoma users complain about.
Users agree that Optoma delivers excellent picture quality. Even for less expensive products.
Where it falls off the rails is when it comes to positioning the projector. Users also mention other minor annoyances we'll get into below.
For example, users complain that the zoom wheel doesn't work. Let me explain. If you've put your Optoma at a certain distance from the wall, you might need to use the zoom feature so it fits your screen correctly. But, since it doesn't work well, the best thing to do is move the projector and physically place it further from your wall.
Others say the mounting wheels are not user-friendly, and more often than not, you have to wrestle with leveling your projector just right.
As for software issues, users suggested that even though there are minimal rainbow effects, you sometimes see these rainbows even on black scenes.
The most eye-opening user experience is the machine dying several weeks into their purchase. However, this is a rare occurrence. But, if this happens to you, how will the company handle it?
Customer Service Experience From Both Brands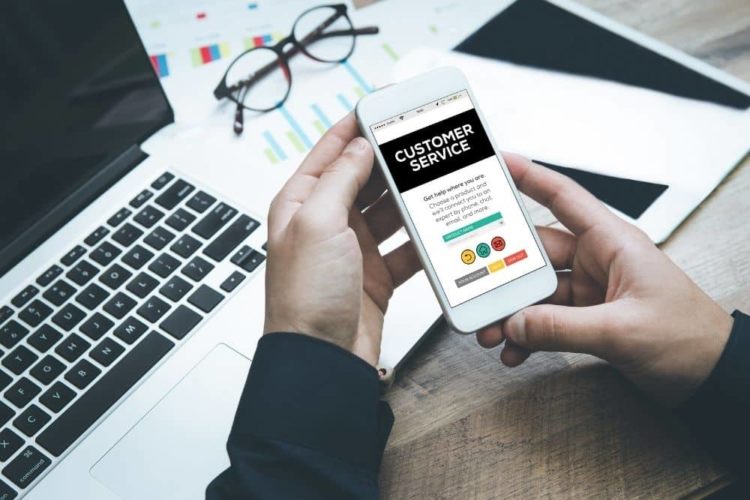 Customer service is crucial if you ever need to ask a professional about a particular product issue. You want a company that will handle the situation appropriately. But how does Epson vs Optoma compare?
Epson has bad reviews as an overall company. Their rating on Trustpilot is 1.2 out of five stars.
If you read through the reviews on Trustpilot, it's clear that people not only disapprove of the customer service but are also unhappy with the quality of their products.
With around 90 percent of people voting against Epson as a company, their brand doesn't look good compared to others.
Optoma, on the other hand, has a very high rating from Trustpilot for customer service. Currently, they have a 3.8 out of five stars, with over 75 percent of them rated as excellent.
Users rave that Optoma has superior customer service over other brands. Often users talk about how great Carina is as an employee. Carina is a customer service representative who stays on top of the reviews throughout Trustpilot.
Others state that any issues they've had with Optoma were handled appropriately, on time, and with superb communication from the company.
Although some users complain that Optoma products break down too soon for the money they've paid, they also say that Optoma has assisted them in properly replacing their unit.
When it comes to bad reviews, it appears that most users complain about the customer service from the third-party stores they've purchased their Optoma from.
Considering the overall ratings, Optoma gains a point for better customer service.
So, Which Brand is Better?
Pros

Cons

Epson

Good quality for good price

Customer service is not that great

Only has home theater options

Optoma

Specializes in many types of projectors

Good quality for good price

Excellent customer service

Has something for everyone

User experience could be better
Both brands have great projectors with great quality. However, Optoma makes machines for the professional crowd as well as the average home.
Optoma also has more variety of prices which appeal to a larger consumer base. However, regardless of how much you want to spend, Optoma has a projector for you.
When it comes to user experience, it appears that Epson projectors are more intuitive than an Optoma projector.
As a company, Epson has a 1.2 rating on Trustpilot. On the other hand, Optoma has a 3.8 rating on Trustpilot.
So it seems that when it comes to the type of projector you need, whether that's gaming, home theater, or something truly professional, Optoma has options Epson does not. This makes Optoma the better brand.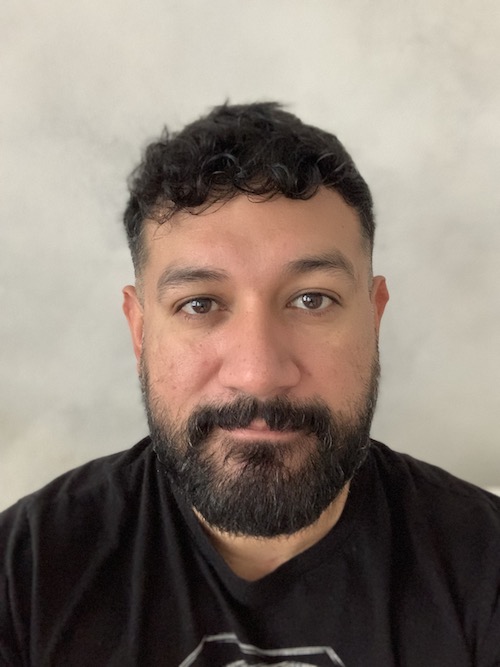 James Quintanilla is a technical copywriter. Although his experience allows him to write on many topics, he loves to focus on tech and travel. As a freelancer, James has worked on projects with Pointer Clicker, Lonely Planet, and the Travel Channel. When he's not writing or planning his next adventure, he's watching a scary movie.