Are you wondering how a projector by Epson vs BenQ holds up against each other? Today, we'll determine which brand is better overall.
Epson's a big company that supplies the best home office gadgets and projectors, but does that mean they're the best compared to other companies? What about BenQ? They also provide a wide range of tech for your home.
To properly compare and contrast these two brands as a whole, we need to look at the whole picture:
We need to consider what you're looking for in a product and who the company caters to.
We need to compare the quality of the brands and the features they provide.
We need to understand the user experience.
We'll look into the customer service experience by users.
This will give us a well-rounded example of each brand to help us decide which brand is better.
Epson vs BenQ Projectors, a Direct Comparison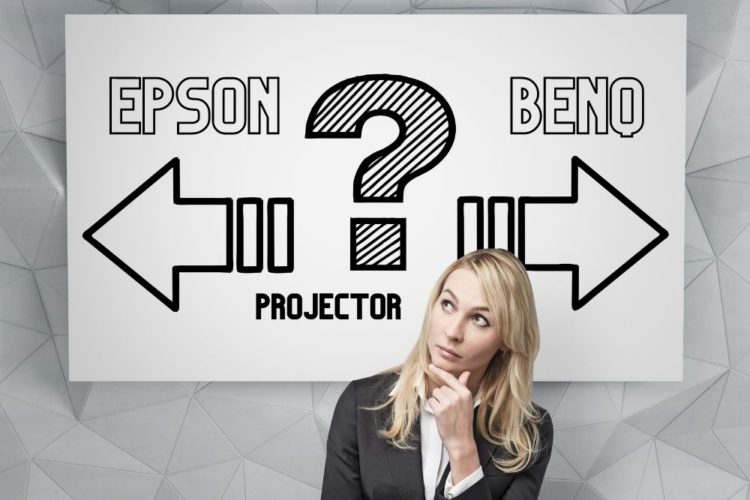 For simplicity's sake, let's put Epson and BenQ side by side and compare the major elements of each product, then continue to break it down from there.
Epson Projectors:
Specialize in a wide variety of projectors
Have a higher range of prices
Have many projectors with a wide range of quality and designs
Cater to the home theater enthusiasts who want a name brand high-end product
BenQ projectors:
Specialize in specific projectors that target particular consumers
Have high-end projectors for each tier from low to high prices
Have many projectors with a wide range of quality and designs
Cater to specific consumers in the market (gamers, schools, office, and large events)
This is the criteria we are going to look into further. However, there is much more to consider. Nevertheless, we'll touch on everything you need to know to make a proper decision.
A Wide Variety of Projectors to Choose From
Now that we know the main characteristics of each brand, it'll be easier to touch on everything we need to know from here on.
To start, let's keep in mind that both Epson and BenQ have various projectors to choose from. For BenQ projectors, the choice depends on what type of niche you fall into. The Epson projectors are mostly home theater-quality projectors.
This means picking the right projector is more about your specific need.
Epson vs BenQ Projector differences
One thing that gives Epson its edge is name recognition. However, that means price increases.
Epson is a gigantic company with many projectors that range in image quality, physical dimensions, and style. They have something for everyone for a higher price.
BenQ, on the other hand, has targeted specific segments of the market. They've created specific projectors with a variety of choices within each tier.
So, if you're a gamer, you have several options. If you have a business that requires a giant moving wall, you have options as well.
BenQ also makes simpler machines that cater to schools and offices only.
Let's not forget that BenQ also has projectors for movie-viewing and home theater enthusiasts, but unlike Epson, that's not their only game in town.
They even have portable, small projectors as well.
So, if you're wondering which brand is better regarding the variety of projectors to choose from, BenQ wins because having specific projectors with strengths in each field means choosing is easy for your needs.
Affordability and Budget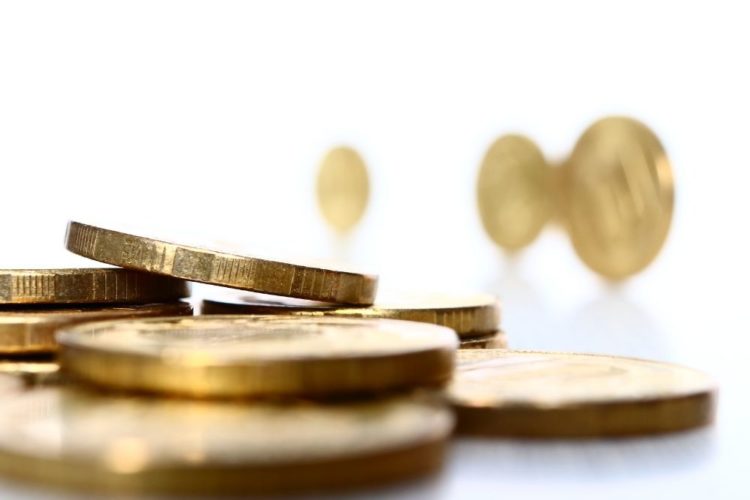 Epson has a fantastic line of projectors. You can choose from retro to modern designs and everything in between. Epson has a style for you.
Epson is a big company that creates higher-end products for the consumer. That also means their prices start high and only go up from there.
Purchasing a projector is fun with BenQ. They have a wide selection of products. However, they also have many affordable models.
BenQ makes it feel as though you don't need to compromise on quality over price.
BenQ wins when it comes to affordability.
Epson vs BenQ Projectors: Who They Cater To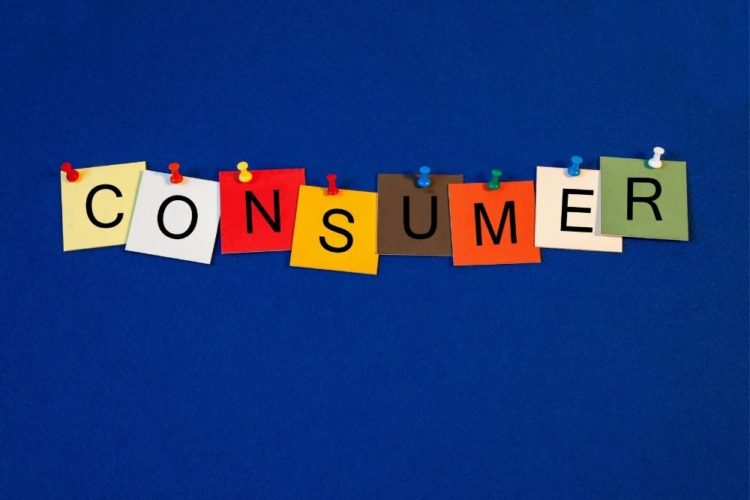 Epson and BenQ cater to different markets.
The quality and specifications of each product are good. Both brands create high-end, high-quality projectors.
However, BenQ creates low-cost projectors with a specific consumer in mind.
Unlike Epson, BenQ wants you to pick which type of customer you are. Are you a gamer, a school teacher, or a large venue that requires special media? BenQ gives you a low price and high price option, regardless of what type of customer you are.
Epson only caters to people who want a home theater. But BenQ's specific market means you can choose which strength you want in a projector of your choice.
For example, if all you need is a projector for slideshows, you can purchase a good one that handles slideshows perfectly.
With all of this in mind, it seems as though Epson is a one-stop home theater shop.
In this sense, BenQ makes picking a projector easy. They also appeal to more than just home-theater enthusiasts.
Although both brands have great products, it appears BenQ has put a lot of thought into their target demographic.
BenQ wins this round. Not only can you purchase a high-end home theater projector, but you can pick the perfect one for you. And more options are a good thing.
What Are the User's Experiences?
With everything in mind, none of it matters if the customers aren't happy. So, let's see what the customers have to say about each one.
Epson User Experience
It turns out many people are impressed with the quality of Epson.
The main issue people complained about is the focus. Most people found that the screen edges are blurry in some projectors. Others say manual focus doesn't work.
Nevertheless, happy customers stated that playing with the projector's distance from your wall seems to do the trick when fixing any blurry issues.
Other users complained that the projector fan was too loud and distracted you from watching a movie. However, that depends on the projector you buy.
So, it makes you wonder if user error is the biggest fail in Epson projectors.
BenQ User Experience
Reddit users love the BenQ projectors. Although there are negative reviews, most users argue over which one is better.
The main thing users compare it to are other BenQ projectors. Price and gaming is usually a factor.
In other words, can you get a deal on one BenQ projector versus another BenQ projector?
This is an excellent sign because, more often than not, users destroy brands on forums. So if picking two from the same brand is the primary issue, you know this company is doing something right.
Many users also love the high-quality images BenQ provides.
The brightness is excellent. The different degrees of quality make the movie viewing experience fantastic.
But when it comes to the bad news, it turns out some users find a couple of key things too annoying for a good experience.
Some people have had a defective BenQ projector delivered which is a complete deal-breaker. Others complain about obtrusive lines in the images.
While others say, the fan is just too loud.
In any case, Reddit users love BenQ as a Home Theater.
Considering both brands have mixed reviews. Choosing which brand has better user experiences is tough. We'll have to make it a tie between the two.
Customer Service Experience From Both Brands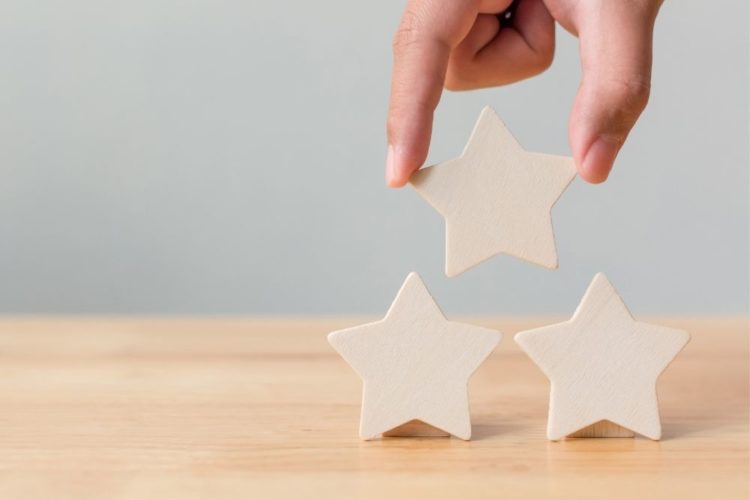 Customer service is an important topic. If you ever want to ask a professional about an issue, you want to know how the company will handle the situation. But how does Epson vs BenQ compare?
Epson has bad reviews as an overall company. Their rating on Trustpilot is 1.2 out of five stars.
If you read through the reviews on Trustpilot, it's clear that people not only disapprove of the customer service but are also unhappy with the quality of their products.
With around 90 percent of people voting against Epson as a company, their brand doesn't bode well.
BenQ, on the other hand, has 3.4 out of five stars on Trustpilot. With 74 percent of overall reviews rated as excellent.
However, when you read through the reviews, most reviews rave about their products and quality. But, when it comes to customer service, they're either too rude or just not helpful.
Because of these ratings, BenQ wins a point for better customer service overall.
So, Which Brand is Better?
Pros

Cons

BenQ

Many models to choose from.

Specialize in specific projectors like, gaming, slideshow, cinema, home theater and office.

Lower prices including budget friendly.

User experience could be better.

Epson

Many models to choose from.
High-end products.

Lots of designs to choose from.

Specialize in home theater projectors only.
Prices are high.

User experience could be better.

Customer service is not good.
Both brands have great projectors with great quality. However, BenQ makes it easier to choose a projector for your specific needs.
BenQ also has a wider variety of prices which appeal to a larger consumer base. Regardless of how much you want to spend, BenQ has a price for you.
However, when it comes to user experience, both have the same amount of pros and cons. In other words, both contain equal amounts of complaints and compliments.
As a company, Epson has a 1.2 rating on Trustpilot. On the other hand, BenQ has a 3.4 rating on Trustpilot.
The numbers don't lie. BenQ wins as the better brand.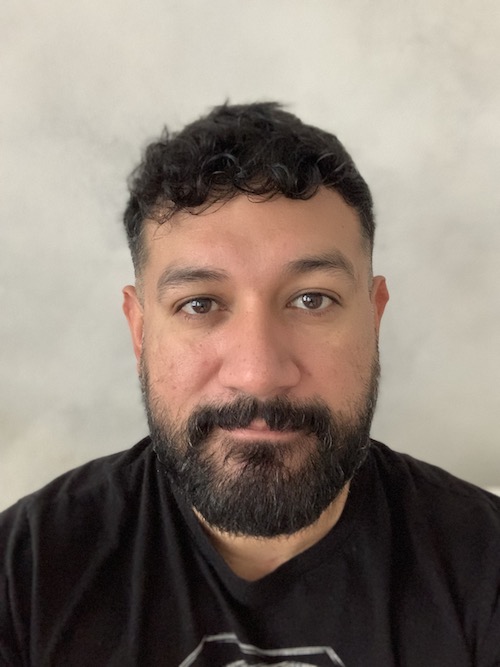 James Quintanilla is a technical copywriter. Although his experience allows him to write on many topics, he loves to focus on tech and travel. As a freelancer, James has worked on projects with Pointer Clicker, Lonely Planet, and the Travel Channel. When he's not writing or planning his next adventure, he's watching a scary movie.