Projector convergence is the process of perfectly aligning the component colors of a display so that the different pixels or electron beams sit in the correct position for the proper color to be displayed.
In the past, this was often done by sitting one projector on top of another, and lining up the images so that one lay perfectly over the other.
Today, it is usually done internally, and you can make adjustments to the convergence if the pixels appear to be off.
The convergence is very important in making sure that the picture looks exactly the way that it should look.
Common Projector Convergence Problems
The main problem that you can have with convergence is that the red, blue, and green pixels are off. You may find that the red and blue are aligned, but the green is off, and so on.
CRT Projector Convergence Timelapse
This will create a picture that doesn't look the way it should. The red, green, and blue colors mix together to form all of the colors in film.
You can usually fix this problem by going into the settings of the projector. There should be a place where you can make adjustments to the convergence.
The best thing to do is to check the settings menu and see if they offer a way for you to adjust the convergence.
How Does a Projector Work?
A projector is a device that will project moving images onto a surface, such as a projection screen. They create the image by shining a light through a small lens, but some can actually use lasers.
LCD projectors are very popular. They send a high intensity light through thousands of shifting pixels in an LCD display. The beams split the light into three hues, and then they combine in a prism to create the image you see on the screen.
Convergence is what makes the colors line up correctly on the screen to display the colors that you see. If the colors are off, you can often find a setting in the menu that will allow you to adjust it manually.
The key to the display is making sure that the colors align perfectly to converge and create what you see on the screen.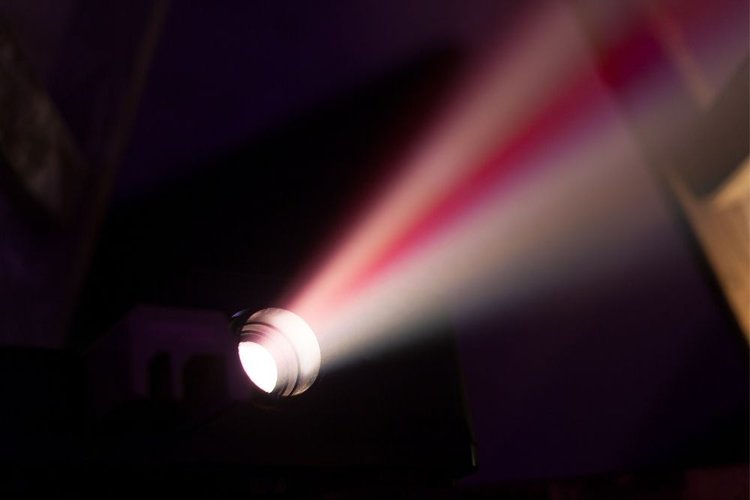 Types of Projectors
There are different types of projectors, and they are grouped as opaque and digital.
Digital projectors get the data for the film from digital sources. This might include your smartphone, your computer, your camera, and more.
The digital projectors often use LED lighting, and they rely on convergence to make sure that the colors are aligned and the images are high quality.
Opaque projectors enlarge a sketch or a printed image, and they do not use digital devices. They basically shine a bright light and use prisms and lenses to display the image on the screen.
They do not rely on convergence because they are reflecting the image as it is.
Setting up Your Projector for the Best Picture
If you are setting up a home theater, you will want to take some time to set up your projector so that it gives you the best possible picture. This can take a little time, but it is worth it in the end.
Sale
Last update on 2023-05-28 / Affiliate links / Images from Amazon Product Advertising API.
You will want to check the picture parameters for different sources of video. Obviously a movie will be different from a TV program or a sporting event.
You will first look at the brightness, blackness, and contrast. Remember that blackness is created by a lack of light, and brightness is the opposite. If you want a darker picture, you will want to make these adjustments.
Projectors often have modes that you can select, which makes the process easy. Categories might include movie, cinema, games, sports, vivid, and user.
The user category can be customized, which requires some experience, but the others are simple and will help make sure that you have the best possible picture.
You will also want to look at the color, tint, and sharpness. You can adjust these until the picture looks ideal.
The picture processing allows you to improve the picture. They often have categories to choose from, such as Dynamic Black, Super Resolution, or Brilliant Color. You can try them out and see which one is best.
Projection Surface
If you want the best possible picture, you will want to use a projection screen. There are different types of screens that you can use, and you can create surfaces as well.
You can use a curved projection screen if you want to feel as though you are part of the action. You can also use a standard screen.
Last update on 2023-05-28 / Affiliate links / Images from Amazon Product Advertising API.
If you are going to use your projector outdoors, you can get a large inflatable screen. This is easy to set up and easy to break down and store.
You can also use a white tarp as long as you have a frame to place it on. Some people use projection screen paint to paint a surface where they can watch a movie when they want to.
No matter which type of screen you use, you will want to make sure that your convergence is set up properly. This way the picture will be true to its color and look the way the filmmaker intended it to look.
Final Words
It is a lot of fun to have a projector and watch movies at home. The key is to make sure that the images are high quality so that you can really enjoy the film.
Projectors use convergence to make sure that the colors align to product images on the screen. If they are off, then the colors of your film will not be realistic.
Most projectors have a setting where you can manually adjust the convergence. It may be called panel alignment or color convergence.
Many projectors have preset settings that allow you to choose the best settings for what you are watching, and they are usually named cinema, movie, sports, gaming, and so on.
You will need a screen, and you have a lot of different options. You can choose the best one for your setup and your budget.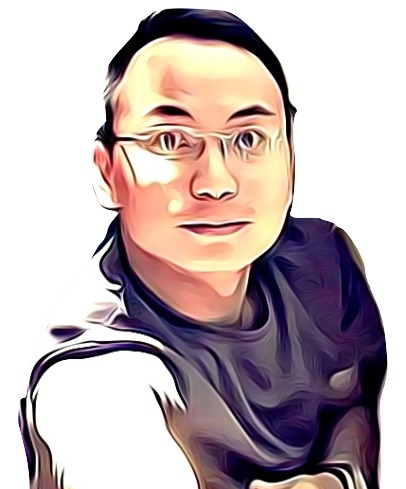 Vance is a dad, former software engineer, and tech lover. Knowing how a computer works becomes handy when he builds Pointer Clicker. His quest is to make tech more accessible for non-techie users. When not working with his team, you can find him caring for his son and gaming.