Flat screens and surround sound systems are fun. However, with so many new electronic devices coming faster than we can count, it's hard to keep up. That's why we want to talk about the passive soundbar today.
Let's weigh the pros and cons of passive soundbars. Is a soundbar suitable for you? Are they easy to install? Is the sound quality worth it? What makes it different?
So, what is the passive soundbar? A passive soundbar is a speaker system that needs an external amplifier to produce sound. But that's just the tip of the iceberg.
What is the Passive Soundbar?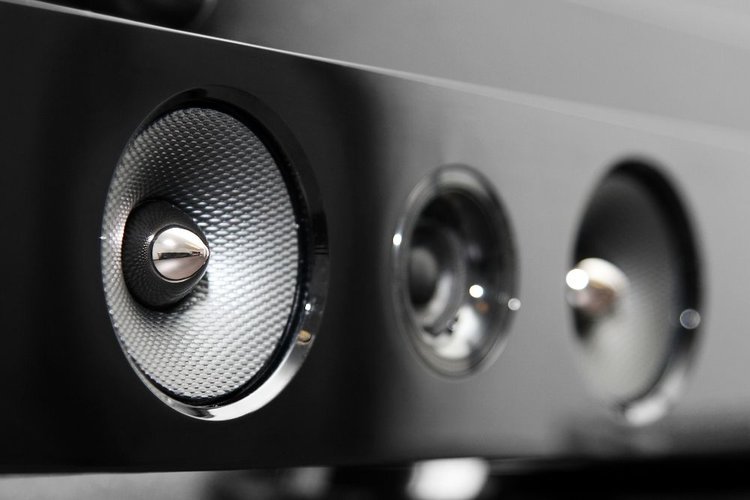 Think of a passive soundbar as a surround sound system. It's basically a speaker without an amplifier integrated into it.
This means the passive soundbar is designed with channels connected to external amplifiers, allowing for a more natural and higher quality sound.
For example, soundbars come with either three, five, seven, and sometimes more channels. Some higher-end soundbars will allow you to connect to speakers you may already own.
Although the passive soundbar physically looks like one thin, long speaker, in actuality, it's broken up into smaller speakers inside. This means you have left, center, and right speakers in one casing.
If you think of surround sound speakers, you'll realize that there are speakers on each wall of your home theater. Nevertheless, a passive soundbar attempts to simplify it.
The sound of a passive soundbar can come from either the left speakers, right speakers, or center speakers. This is what makes a passive soundbar superior and different from other speaker systems you might have in mind.
Passive soundbars come in a few different forms. They're all thin in size. However, some are curved to fit the shape of your curved flat-screen TV. In contrast, others are flat to mimic your non-curved flat screen.
Choosing your passive soundbar depends on a couple of different factors. One factor is price. Another factor is your TV and your setup.
Although, I understand this makes it a tad more complicated. So, let's break it down a little more.
Pros
All of this might seem overwhelming, but there are many good reasons for purchasing a passive soundbar. These pros will give you more insight into why you should choose a passive soundbar for your home theater.
Beautiful Sound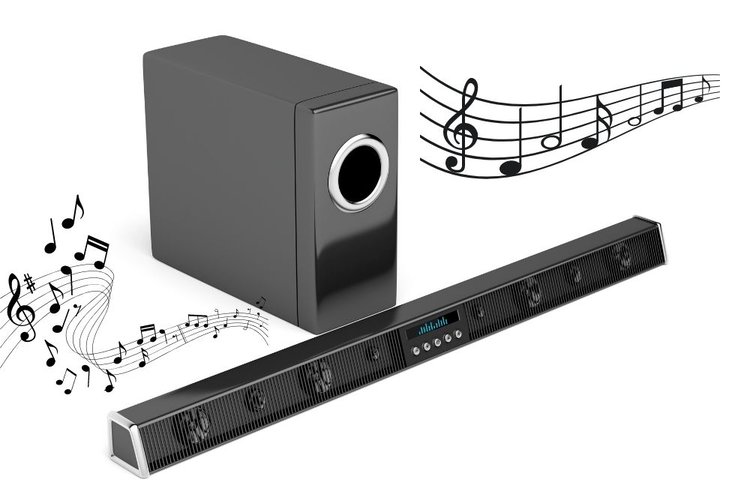 The major deciding factor in purchasing a passive soundbar is the sound quality. A passive soundbar tries to re-create each sound as originally intended. Therefore, that orchestra you're hearing will sound very close to the live performance.
If you're interested in spa music or sounds of nature, a passive soundbar is best. Other speakers clip the sound, which reduces the quality. However, a passive soundbar is naturally crisp.
Although, at times, sound quality is difficult to hear with a human ear, there is no denying that once you've gotten used to the passive soundbar quality, it's hard going back.
Audio Output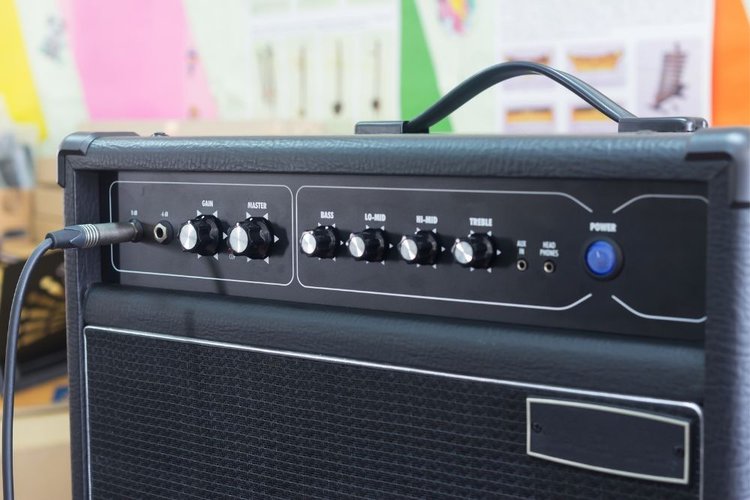 The audio output is another positive point for passive soundbars. With these soundbars, you can connect to an amplifier (otherwise known as a receiver.)
Connecting to an amplifier gives you the ability to blend sounds better, allowing you to maximize the sound quality of your system.
The best part about connecting to an external amplifier to power your speakers is that you can add speakers.
In other words, you don't have to stick to the original speakers it came with.
The Added Flexibility
This takes us to the third pro of the passive soundbar, which is flexibility.
One reason people purchase a passive soundbar is the flexibility it gives you.
A passive soundbar gives you enough receivers (or channels) to connect to several speakers at once, optimizing your sound.
This gives you the flexibility to adjust each speaker as you wish, which will provide you with more depth.
These channels allow you to replace the left, center, and right speakers. In other words, you can create the best possible sound system for your media room.
This feature also allows you to upgrade your speakers if you feel you need more power, and who doesn't love this kind of flexibility?
These are a few key reasons for getting a passive soundbar, but what about the negatives points?
Cons
Every electronic device has negative features you probably won't like. Let's weigh the cons to help you choose whether this is the right sound system for you.
It's Expensive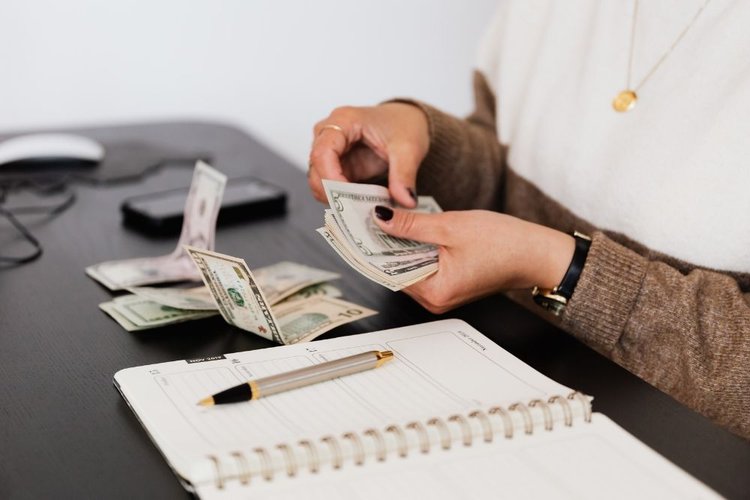 The first and most important "con" is the effect it has on your wallet.
The interesting thing about passive soundbars is the price. Passive soundbars are expensive, and they're missing an amplifier. So why would you purchase something just to buy separate amplifiers?
The answer is simple. Passive soundbars are great if you're trying to upgrade your home theater. However, if you want a simple upgrade to your flat-screen speakers, it doesn't make sense to purchase such a high-end system.
It's Complicated
Another negative of purchasing passive soundbars is the complexity of the system itself.
Picking an amplifier is easy. However, selecting an amplifier that works best for your system is not so easy. You want an amplifier that can deal with the proper output of your soundbar.
You also need to consider the number of channels your soundbar has.
Things get more complicated and expensive if you decide to go wireless.
The Installation Process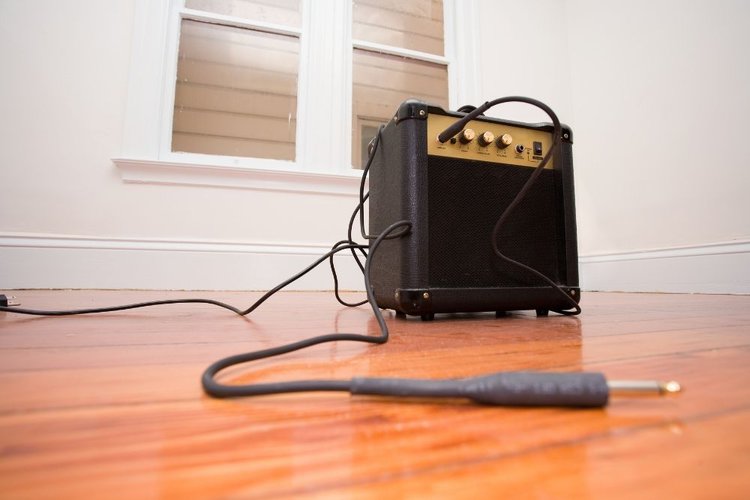 The next negative of passive soundbars is the installation process.
Connecting your amplifiers to your soundbar and then connecting to your speakers is not as easy as you think. It requires good strategy and execution.
If you're looking for a plug-and-play speaker system, a passive soundbar is not for you.
Even though passive soundbars have incredible sound, sometimes it's easier to go with cheaper and less complicated systems, and sometimes that's okay.
Best Passive Soundbars
That's a lot of information to process. I fully understand if you're still confused. That's why we've decided to list several high-quality passive soundbars you can get.
The XTR-SSA5 Ultra Slim Surround Speaker
Let's face it, TVs get thinner every year, and even though the visual quality keeps improving, the speakers on these TVs are not.
Sound quality is an afterthought, and the speakers are usually badly placed. Often, they're behind the TV itself. So, a passive soundbar like the XTR-SSA5 will do the trick.
The Definitive Technology XTR-SSA5 Ultra Slim Surround Speaker Bar is not just a good-looking piece of technology. It's a five-channel passive soundbar that's ultra-slim and sleek.
In fact, it's so thin it stands at a depth of one and five-eighth of an inch, making it one of the thinner soundbars out there.
The XTRA SSA5 was created to blend seamlessly with your flat-screen TV giving you that high quality, ultra-rich, crisp sound you want in a blockbuster action flick.
The inner workings of this passive soundbar are impressive. It contains 10 aluminum dome xtdd drivers and three 100 percent aluminum dome tweeters for maximum sound quality.
The XTR-SSA5 provides patented Spatial Array audio technology that brings depth to your TV, making it sound like a surround sound system. With this amount of depth, you're engulfed in beautiful sound, even without speakers behind you.
This patented technology optimizes the spatial presentation of five channels to create the illusion that five separate high-performance speakers surround you. Sounds beautiful, right?
This passive soundbar is a great pair for that ultra-sleek and modern TV because it's sleek and modern itself. However, it delivers life-like audio quality.
All in all, this soundbar is beautifully crafted yet works wonders for your home theater. You can't go wrong with the XTR-SSA5 Ultra Slim Surround Speaker Bar.
KEF HTF7003 SoundBar
Sale
KEF HTF7003 Sound Bar Speaker Black
Designed to complement today's stylish flat panel televisions 32-Inch and larger
Very thin profile to match depth of most flat panel televisions
The soundbar's stylish aluminum enclosure contains dual 2-Inch woofers and a 19mm HF driver
The KEF HTF7003 is a highly-rated, good-quality passive soundbar. At around three inches tall and 2.5 inches in-depth, it's thin and sleek. However, this specific soundbar is designed for flat screens 32-inches and larger.
It's a sleek, high gloss black finish to match your high-gloss TV.
The 2.5-inch depth matches most flat screens on the market. The aluminum enclosure within it contains dual 2-inch woofers for robust sound. Plus, you get a wall mount.
Learning about passive soundbars might be complex, but it doesn't have to be. And the KEF HTF7003 makes it easy for you. It creates the surround sound quality of three loudspeakers because of its left, center, and right channels.
If there is anything you should take away from this article is that a passive soundbar should have a left, center, and right channel that emulates that gorgeous surround sound you are looking for, and the KEF HTF7003 provides it for you.
The KEF HTF7003 gives you a heightened sense of realism you can only get with a passive soundbar.
Even the connections of the KEF HTF7003 are gold-plated terminals that are superior to any other connection out there.
SunBriteTV All-Weather Passive Soundbar
When it comes to the best passive soundbars around, the SunbriteTV All-Weather passive soundbar is near perfect.
You might be thinking, why would I get an all-weatherproof passive soundbar?
This soundbar is great for outdoor home theaters. Perfect if you own an indoor/outdoor restaurant. But, If you're planning on turning your beach shack into an awesome smart home with an outdoor home theater, this is the one to go with.
As with many outdoor home theaters, the SunbriteTV All-Weather passive soundbar is big. It's made for 42 to 43 inch TV's. But if you're planning an outdoor theater, why would you want a small one?
The SunbriteTV All-Weather passive soundbar is 39 inches long and primarily made to go hand in hand with SunbriteTV models. The SunbriteTV's come with an amplifier that easily pairs with this unit.
This particular flat-screen TV has a built-in mount that helps attach the sound system easily. Therefore installation is simple.
But you get so much more than just easy-to-install technology.
The SunbriteTV All-Weather passive soundbar is rust-proof. Sand, rainy afternoons, and saltwater mist don't stand a chance. You've future-proofed your house with incredible technology.
Even if you live in the hot Arizona climate, the SunbriteTV All-Weather passive soundbar can withstand extremely high and low temperatures (-4°f up to 140°F). It's also UV-proof.
Let's say it cannot withstand your 140 degree summers, your lifetime warranty will greatly help keep your mind at ease.
With all of that said, this unit is good enough to give your patio, pool deck, or beach shack the ultimate sound quality for your outdoor theater environment.
It also gives you up to 90W of power. Its dual 3.5-inch titanium cone woofers with ribbed surroundings guarantee premium sound in an outdoor setting.
These specifications make it clear that SunBrite didn't skimp on any materials. They've even used one-inch pure titanium to deliver loud, clear sound in the largest open-air home theaters.
However, the one thing I should mention is its thickness. It's a little thicker than other soundbars at three inches in depth. But that's what you get for a little more environmental protection.
Although these three passive soundbars mentioned above are fantastic, there are many more out there. However, we hope this will guide you enough to help you make a good choice.
The Takeaway
The information provided in this article is probably overwhelming. But let's wrap it up neatly, so there is no confusion about what you need to know.
So, what is the passive soundbar? It's a sound system for your flat-screen TV that makes up for the loss in audio due to how thin TVs have become recently.
A passive soundbar takes a surround sound system, compacts the speakers (left, center, and right speakers) into one compartment to give you dynamic sound in one simple location. It also gives you the flexibility to add more speakers if you wish.
And although every soundbar might have different specifications, they're all created to give you that natural yet high-quality sound you're looking for.
Now that you know what a passive soundbar is, the question now becomes, which one will you get?
Last update on 2022-08-19 / Affiliate links / Images from Amazon Product Advertising API.