Optoma and ViewSonic are some of the most impeccable projector brands on the market. They both have incredible features, making them highly competitive in the market. On the other hand, they are powerful brands with distinct differences that set them apart.
Today, I compare these two to determine which is better than the other and why.
To make my verdict, I will consider:
The company's target users.
The brands' quality, material, and features.
The user experience reviews.
Customer service responses to user issues.
Brand Overview
Optoma Technology's headquarters is in the U.S. and it supplies outstanding visual display products globally.
Even though they have been around since 1992, it wasn't until 2002 that the brand was launched to the global market. Today, they're one of the leading projector brands.
ViewSonic is also a U.S.-based enterprise providing consumer electronics, computing tools, and communication solutions to the global market. Its vision is to invent exceptional visual solutions for learning, gaming, and working.
Now that you have an idea of who these brands are and what they do, let's look at a side-by-side comparison to establish who has the most muscle in the projector industry.
Comparison Chart: Optoma Vs ViewSonic Projectors
Optoma

ViewSonic

Target audience
Cater to people who love big brand names and high-quality projectors
Cater to people who desire high-quality projectors at an affordable cost
Features, qualities, and materials

Available in LED, laser, and lamp light sources
Comes in numerous designs
Standard size, Portable, palm-size, 4K UHD projectors
Compatible with HDMI, USB, 12V trigger, and composite video inputs

Has lamp, laser, and LED projectors of up to 30,000+ life hours
Several options in standard, HD, 4K, and portable devices
It comes in numerous sleek designs
Ultra-portable mini-projectors
Compatible with AV HDMI, USB, S-Video, and RCA Composite video inputs

Real user reviews
Pros

Great color production and contrast
Good gaming experience
Long lamp life
Quiet fan

Cons

Rainbow effect
Inability to adjust the device's lens

Pros

Good video and image quality
Affordability
Easy-to-use remote control
Long battery life

Cons

Projector falling out of focus
Difficulties using the remote when a user isn't facing the projector

Customer services
Non-satisfactory customer service
Great customer service
This summary table gives you a strong overview of both projectors. Now, let's move to a more detailed review.
Who Do They Cater To?
It's easy to assume that all projector manufacturers target the same market, but that's not entirely true. Every manufacturer makes projectors based on the needs of their target customers.
For instance, a brand selling home projectors would focus more on affordable and easy-to-use devices. Whereas a manufacturer targeting theaters would focus more on quality over affordability.
Optoma Projectors
First off, many Optoma device users prefer them because the brand has a solid reputation globally. In addition to the US, the company distributes to France, Spain, Norway, Italy, Dubai, and many parts of Africa.
Optoma projectors are designed for both commercial, work, and home usage. If you're a lover of gaming or home entertainment, Optoma technology most likely has the right product for you.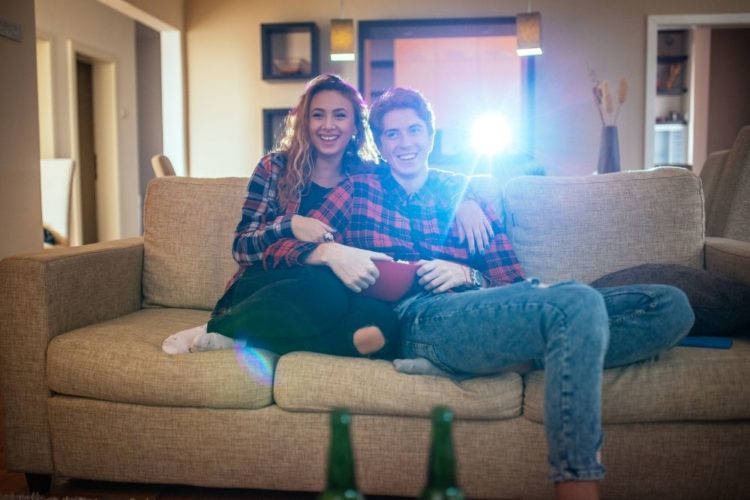 They also have projectors for tutors and business people: most of their projectors meet the demands of professional surroundings. In addition, the projectors are big enough for houses of worship, healthcare, and governmental institutions.
ViewSonic Projectors
ViewSonic is considered a top seller in Europe. It has projectors for both indoor and outdoor uses.
This brand has a variety of projectors that are ideal for large venues, conference rooms, home entertainment, and big-screen gaming.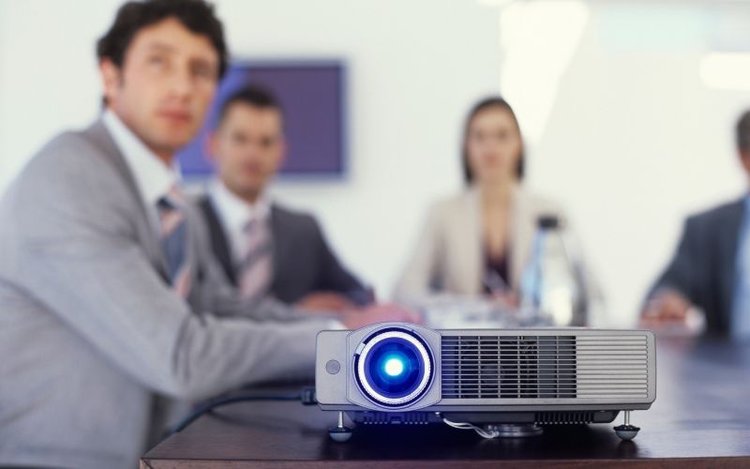 So do Optoma and ViewSonic sell to the same audience?
Not really. Unlike Optoma, ViewSonic projectors are best suited for people on a budget.
Features, Qualities, and Materials
One easy way to differentiate the functionality of Optoma and ViewSonic Projectors is by assessing their features and qualities. Before we make a verdict, let's first find out what makes the two brands different.
Optoma Projectors
1. Light Sources
Optoma projectors are available as either laser, LED, or lamp projectors.
2. Color Accuracy
Undoubtedly, a good projector is defined by its video quality. Optoma products are unmatched when it comes to color precision.
Optoma has true 4K UHD products, which have ultimate clarity that is four times the precision of 1080p. The color accuracy makes these projectors better suited for big venues like museums when compared to their counterparts.
If you own a 4K UHD device then you know how this technology delivers life-like images. The experience is like none other.
3. Material and Design
The projectors are made of a plastic casing which is relatively easy to clean and maintain. They have modular metal chassis panels that also ease the cleaning process.
Optoma projectors have an efficient and robust cooling design that prevents the device from overheating.
4. Portability
Optoma projectors meant for outdoor utility are ultra-mobile and lightweight making them extremely portable.
5. Inputs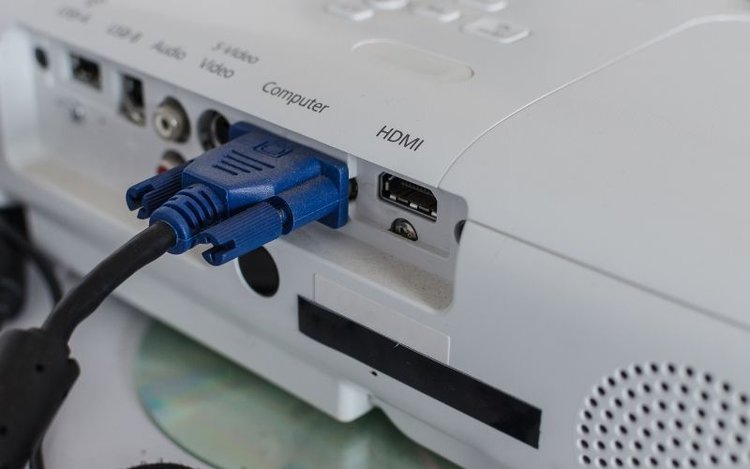 These projectors have dual HDMI inputs, which can be used to connect the device to a PC, laptop, gaming console, or Blu-ray player. Other compatible inputs include composite video, USB, VGA, AND 12v trigger.
6. Reliability
Optoma devices are 100% reliable. They last an extended period when well-maintained. They also have a variety of specifications to choose from.
ViewSonic Projectors
1. Light Sources
Like Optoma, ViewSonic also manufactures LED, laser, and lamp projectors. Some of their products have magnified brightness.
To add to this, ViewSonic has a Laser Led Hybrid Projection technology, which is eco-friendly and energy serving. This technology produces high-quality visuals.
2. Color Accuracy
ViewSonic projectors are also known to have optimal color accuracy. They deliver DLP projection image quality which makes this brand ideal for most users.
With a ViewSonic projector, you can watch videos rich in color in both dark and brightly lit environments.
These devices have a super-color feature that ensures minimal brightness fluctuations, enhanced digital imaging processing, and better gray-scale accuracy that improves the texture and details of images.
3. Material and Design
Their projectors have a plastic outer cover which makes them easy to maintain.
4. Portability
ViewSonic has several lightweight products that you can easily carry along with you when you are on the move. Their Mini-led projectors, for instance, are convenient for professionals who are constantly moving, outdoor adventure lovers, and travelers.
5. Inputs
ViewSonic includes the AV HDMI, USB, S-Video, and RCA Composite video connectors in most of their projectors. It is also possible to connect your device to video and audio sources through wireless means like Bluetooth.
6. Reliability
ViewSonic projectors are pretty reliable. They are easy to set up and are less likely to suffer from color fringing.
They also last long, depending on usage. The LED and laser-driven projectors are particularly more durable than lamp projectors.
Real Users Experiences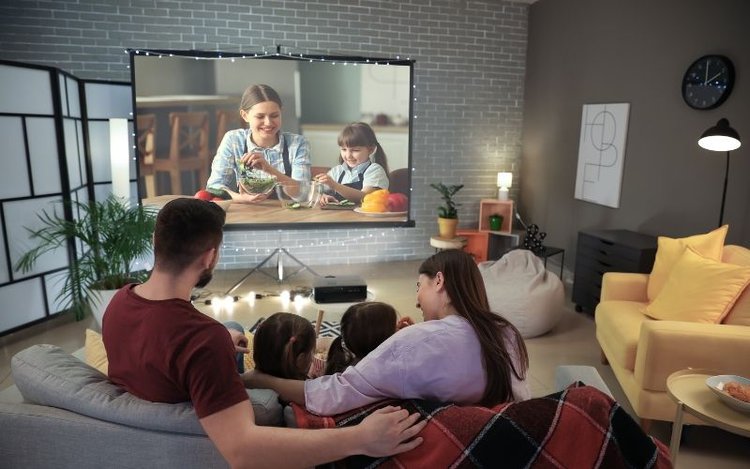 Now, we'll look at the insights of people who have used these projectors.
Optoma Reviews
Many users are pleased with Optoma projectors, however, a considerable number of individuals believe the devices are overrated.
One positive reviewer was impressed with the color and contrast of these machines. The user was happy his projector worked well in twilight lighting.
Clients also appreciated that the projectors don't disappoint when it comes to gaming and that it's fairly easy and less costly to replace the projector bulb. Other pros include great HD quality, long lamp life, and a quiet fan that does not emit irritating sounds.
Some of the negative user reviews of this projector brand include the lack of lens position adjustment and a noticeable rainbow effect.
ViewSonic Reviews
ViewSonic projectors seemed to score quite well in most aspects. Long battery life, an impressive image and video quality, and audio-keystone adjustment are some of their most praised features.
One reviewer confessed that she likes her projector better than her TV because of its mobility, clarity, and easy-to-use remote control.
Many are also happy with the devices' affordability, sleek design, and impressive sound quality.
However, some of their projectors are not without fault.
There have been some disgruntled users who've claimed the projectors often fall out of focus. Also, one must be positioned in front of the projector to use the remote control.
Customer Services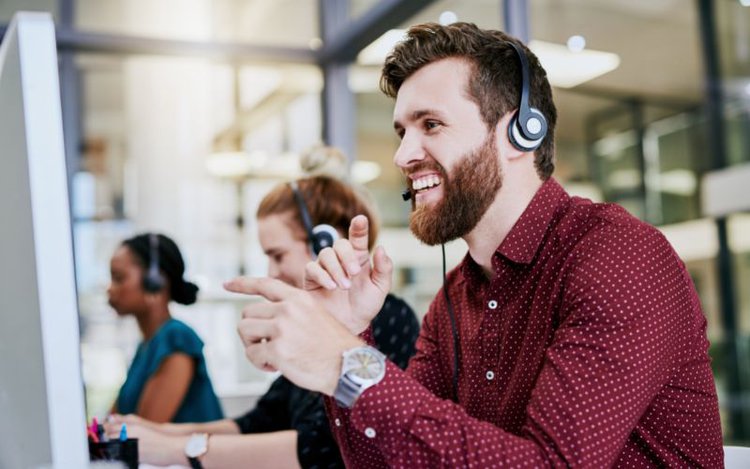 Let's see how customers rate the customer service of Optoma and ViewSonic.
Optoma
Although Optoma is a good brand, its customer service is not so great. A number of people have complained that their issues have not been sorted despite having contacted customer support.
ViewSonic
ViewSonic Technology also has not-so-great customer service according to Trustpilott. They are rated at 2.8 out of 5.
Pros and Cons Summary Table
Pros
Cons
Optoma
Excellent color and contrast
Poor customer service
Long lamp life
No lens position adjustment
Silent fan
Rainbow effect
HD viewing quality
Works great in outdoor settings
ViewSonic
Long battery life
Falls out of focus quite often
Great image and sound quality
Limited remote control range
Sleek projector designs
Audio keystone adjustment
Affordable projectors
Great customer service
The Verdict
Fact: both Optoma and ViewSonic projectors are of top-notch quality, yet neither is flawless. In simple terms, these brands have their pros and cons, so you should buy one that best suits your needs.
If you love big brands and don't mind the high cost that comes with their name, Optoma is your best choice. However if you desire a high-quality device but at a friendlier price, ViewSonic projectors are your best option.
Now you have a clear picture of what makes Optoma projectors different from ViewSonic. It isn't easy to establish which brand outdoes the other since we all have different tastes and preferences, but I hope this post will guide you on how to choose the perfect projector for you.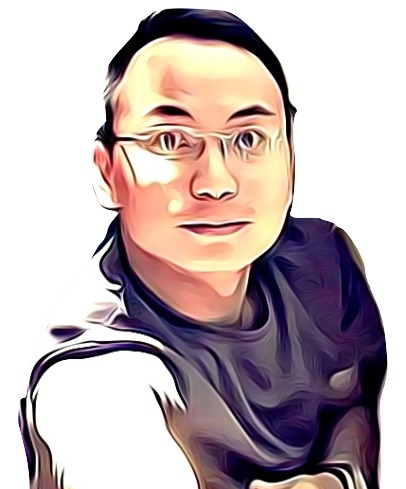 Vance is a dad, former software engineer, and tech lover. Knowing how a computer works becomes handy when he builds Pointer Clicker. His quest is to make tech more accessible for non-techie users. When not working with his team, you can find him caring for his son and gaming.