The power indicator light on your NEC flashing blue isn't unusual when your device is starting up, but it should turn a steady blue once your unit has turned on.
If the power indicator light has been flashing blue for several minutes, you may need to troubleshoot your projector.
Why isn't your projector starting up as normal?
Why is the power indicator light blinking blue, and what can you do to fix it?
Keep reading to find out!
| | |
| --- | --- |
| Status | Note |
| Off | Working normally |
| Steady On | The lamp unit is near the end of its life and must be replaced (if applicable). |
| Flashing On/Off very quickly (1 sec. interval) | The lamp cover is misplaced. |
| Flashing On/Off quickly (4 sec. interval) | The projector has overheated. Turn off the unit and ensure it's properly ventilated. |
| Flashing On/Off slowly (8 sec. interval) | The fan unit has failed. Contact NEC customer support. |
| Flashing On/Off very slowly (12 sec. interval) | The lamp unit did not startup correctly. Make sure your projector is turned off for at least 90 seconds before restarting it. Check the lamp's condition. |
Check the Cables
Ensure the cables are securely placed.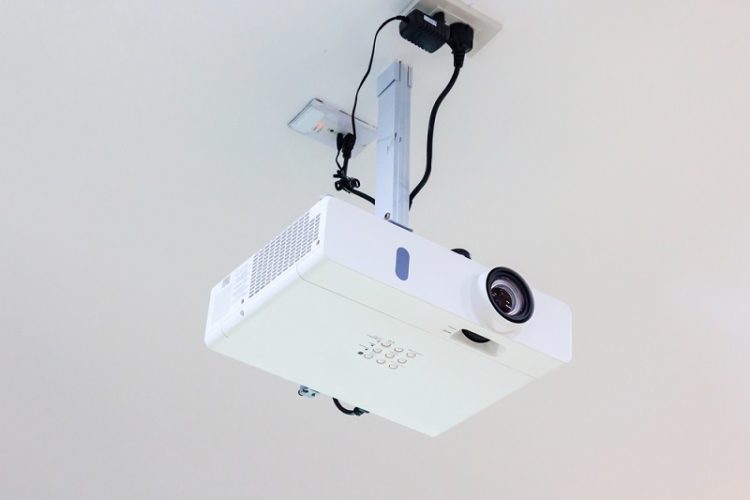 Misplaced cables will prevent your NEC projector from starting up normally.
Check that the power cable is securely placed in the proper port and power source. Unplug your unit to check if the port is dusty.
If you find residue inside the port, do not clean it with compressed air. This cleaning product is highly flammable and could cause a fire once the unit is plugged in and heats up.
Instead, use a soft brush or vacuum cleaner to gently dust or suck away any debris.
See that the cable is tear-free and not bent. Check that all of the plug's prongs are secure inside the socket.
If you're using an adapter, check that it works by plugging another appliance into it and trying to turn it on. Cheap adapters can sometimes interfere with the electrical signal, so ensure you're buying them from a reputable source.
If you have your projector plugged into a power strip, avoid overcrowding it with other high-voltage appliances.
If your power cable has been damaged or exposed to moisture, consider replacing it.
Check if Your Projector Has Overheated
See if your NEC projector has overheated.
If your projector was turned on then suddenly turns off, and will not power up again, it may have overheated.
See if your projector is warm to the touch and listen for the fan unit. Do not try to touch the lens, as it could be very hot and you risk burning yourself.
NEC projectors cannot be turned off while the power indicator is flashing blue, so you may have to unplug it and allow it to cool.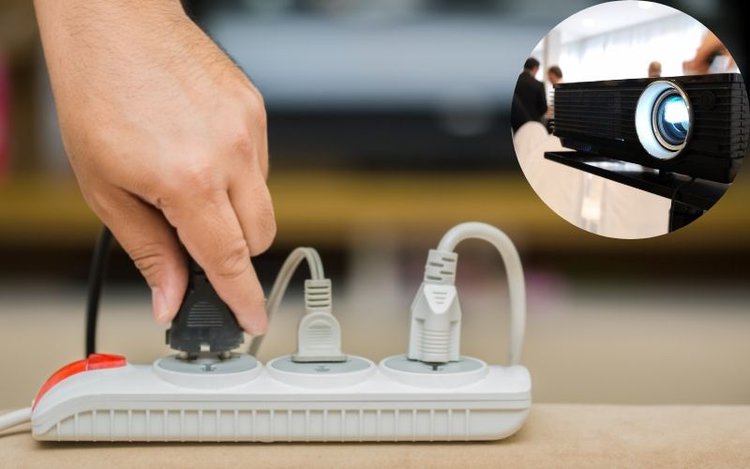 Try cooling the room the projector is in or moving it to another space with better airflow. This will help quicken the cooling process. Be careful when touching or moving your projector to avoid burning your hands.
Once unplugged and cooled, try cleaning the air filters. These filters, commonly found on the bottom or side of your unit, help with air circulation but may become blocked with dust found in the air.
It's recommended to clean the filters after every 100 hours of usage, though you may need to clean them more or less, depending on your environment.
Clean the filters using a vacuum nozzle to suck away any muck from the filter grate and sponge.
If you've had your projector a while, you may need to replace the filters altogether. Detach the filter by pressing down and then up on the bottom of the grate. Throw it away and install the new filter.
Remember to reset the clean filter timer on Page 4 of the Setup menu by pressing Clear Filter Usage. Press OK, and you're all set!
Once you've cleaned or replaced the filter, try to turn your projector on and see the results.
Check and Adjust the Lamp Cover
Ensure the lamp cover is in good condition and is properly placed.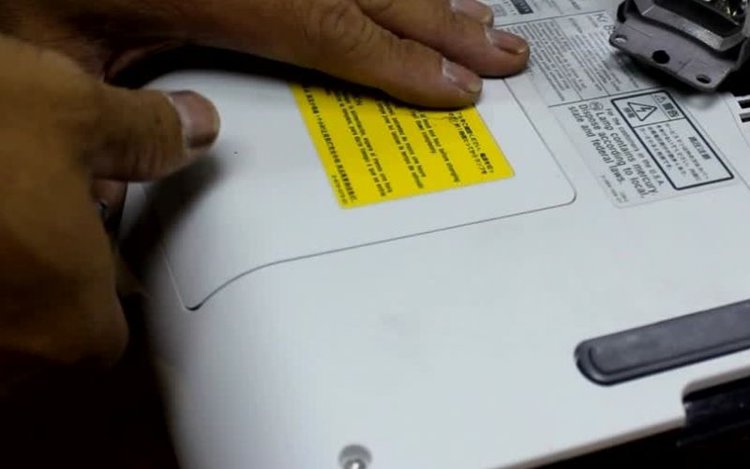 NEC projectors will not turn off if they sense that the lamp cover is misplaced.
To remove your projector's lamp cover, press on the ridged end and push it forward.
Press the sides of the cover's other end and pull it away from the unit. Stop pulling as soon as you feel resistance. Do not try to force the cover open by sliding it.
Now that the cover is partially open, lift it from the projector. Observe a small plastic pole on the cover. This pole triggers the projector's lamp cover sensor, allowing it to turn on.
Contact NEC customer support for a replacement cover if you do not see a small pole.
Once you've confirmed the lamp cover is in good condition, place it back over the lamp unit and see if your projector turns on.
Watch the video below to see how to open an NEC projector's lamp cover.
NEC VT695 Projector - Remove the Lamp Cover
Check and Replace the Lamp Unit (If Possible)
Check if your lamp unit is in good condition.
While some NEC projector model lamps cannot be replaced, others can be. Look under the Maintenance section in your user manual or call NEC customer support to find out if your projector's lamp can be replaced.
Looking for your unit's user manual? Look no further! Download all NEC projector user manuals here.
If your projector's lamp has burnt out or is dim, it may require replacement. Contact NEC support for additional guidance on replacing lamp units at home and further information on which lamp to purchase.
Whenever replacing a projector lamp, be aware that the lamp contains deadly mercury vapor. Take care not to drop the mercury lamp and ensure you dispose of it properly, following local regulations.
If you find that the lamp has exploded inside your unit, exit your home, and call local health authorities.
To learn how to install a new lamp replacement, follow the instructions in your user manual. You can also watch the video below demonstrating how to replace an NEC projector lamp.
How to Install an NEC Projector Lamp | NEC Display Solutions
Wrapping Things Up
An NEC projector's power light should flash blue, but only for a few seconds. If the power light continues to flash blue for a long period, checking the cables, temperature, lamp cover, and lamp unit is a good place to start.
Don't hesitate to contact NEC customer support with any questions, and make sure to have your model number ready to provide to the agent.
Always be careful whenever troubleshooting a high-voltage appliance (like a projector) and ensure it's cool to the touch and unplugged before opening it.
What's your experience with the NEC projector power light flashing blue?
Let us know in the comments below!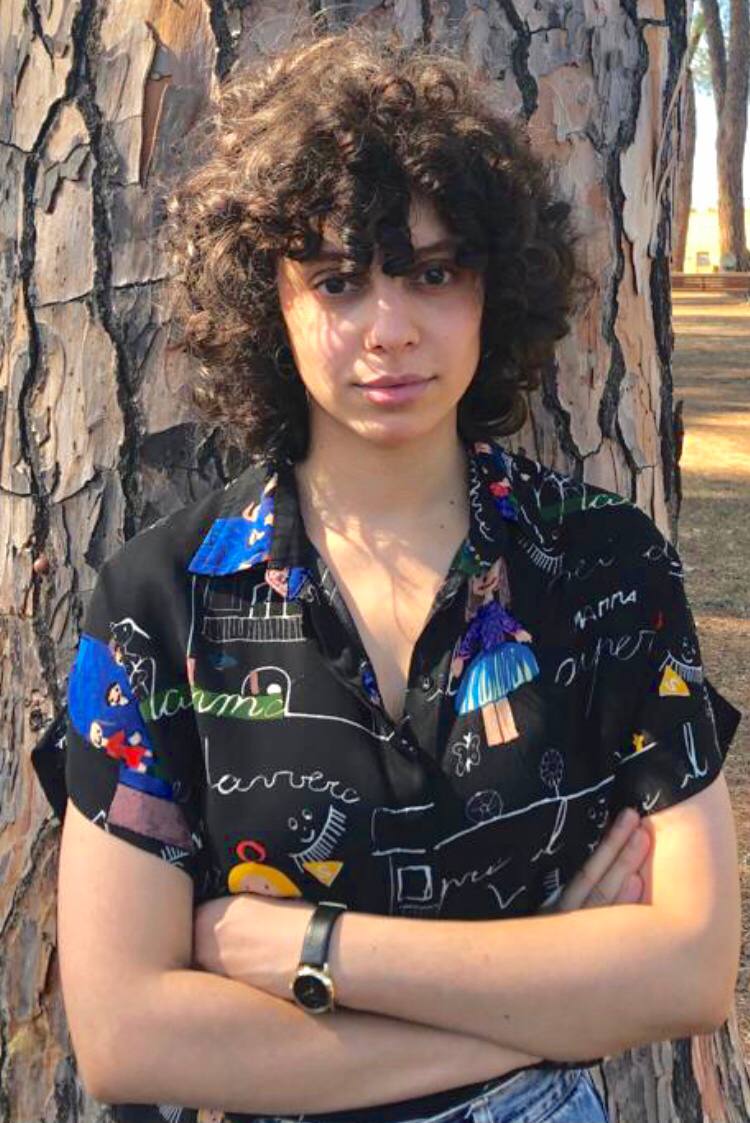 Yesenia Achlim is a technical copywriter and editor with a focus on AV equipment. She aims to break down complicated topics and make technology accessible, no matter your technical expertise. When she's not teaching you how to replace a projector lamp, you can find her reading and baking.