Your NEC projector displaying a "Lamp Error" message may come as a bit of a shock and leave you wondering if your projector's reached the end of its life.
Will you have to replace your NEC projector? Should you install a new lamp unit?
Have no fear! We're here to help you fix your NEC projector's lamp error at home using only your remote!
Why is your NEC projector showing a lamp error message?
How can you fix the lamp error on my NEC projector?
Keep reading to find out!
About NEC Projector Lamp Error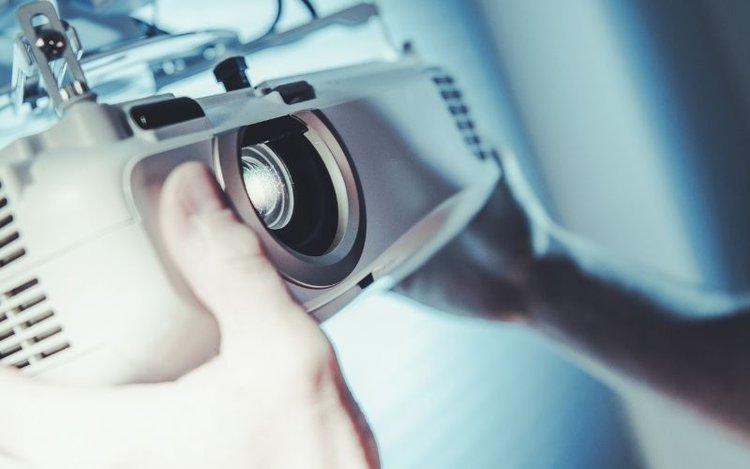 Your NEC projector displays a lamp error because the lamp timer has exceeded its limit.
Depending on your NEC projector model, its estimated lamp life could range from 1500 hours to 4000 hours. The keyword here is estimated since your lamp unit could still fully function even after the lamp timer runs out.
The lamp timer notifies users when their lamp unit needs to be replaced, though it isn't always accurate. If you use your projector frequently or it overheats and is dusty your lamp unit could burn out sooner.
First, make sure your NEC projector alerts you to a lamp error. Check that your unit's LED power indicator light is a steady orange and that the status indicator light is flashing red at a 12-second interval.
Once you've confirmed the LED indicator lights' status, you are ready to reset your NEC projector lamp timer.
If the LED power indicator light is green and the status indicator light is a steady red or orange, your lamp unit has died and must be replaced.
Note that resetting the lamp timer can be risky since your projector will not alert you when your lamp unit is about to burn out. If your lamp unit burns out, you will hear a loud popping sound come from your projector and the glass may damage the internal hardware.
Warning: Exploded projector lamps can release deadly mercury vapor into the air. If you hear a popping sound from your unit, leave the space immediately and call local health services for additional guidance.
Always regularly check your projector lamp for signs of overheating and keep a spare lamp unit on hand.
Can I Replace My NEC Projector Lamp Unit at Home?
How to replace the projector lamp for NP15LP NEC M260X
Yes, you can replace your NEC projector lamp unit at home.
Did you know that certain NEC projector models contain replaceable lamp units?
If you choose to replace your replaceable lamp unit once the lamp timer runs out, you don't have to pay a projector technician to do it for you. Instead, you can order the parts online and do it yourself from the comfort of your own home!
Make sure you order the correct lamp replacement unit for your NEC projector model. Follow the lamp replacement instructions found under the Maintenance section in your user's manual.
Did you lose your user's manual? Download a searchable PDF of your NEC projector's user's manual for free here.
Always make sure your projector is fully cooled before replacing the lamp unit. Never touch the projector lens with your fingers, as the oil from your hands will damage the glass.
Ensure you dispose of the lamp unit safely, as it contains mercury.
Note: Replacing a lamp unit is a delicate matter, so always contact NEC customer support before proceeding with any at-home technical repairs.
How Do I Reset My NEC Projector Lamp Timer?
Reset your NEC projector lamp timer in a few steps!
Resetting your NEC projector lamp timer is a quick and simple process that can make a world of difference!
To reset the lamp timer you will need to change your projector to "service mode". This mode will allow you to change specific values that are key to your unit's functionality.
Don't worry, it's easier than it sounds!
Turn your projector on and make sure your remote is working properly. If you don't have a remote, see the section below on "How Do I Reset My NEC Projector Lamp Timer without a Remote?".
Hold your remote close to your NEC projector and press the Help button and the Enter button for three seconds each. Repeat this process six times (make sure you're keeping count!).
Now press the Menu button for another three seconds.
Next, notice a message on your screen asking you to enter the passcode.
Enter the passcode by briefly clicking the following buttons:
Up arrow (↑)
Right arrow (→)
Left arrow (←)
Right arrow (→) three times
Up arrow (↑) two times
Enter
Once you've entered the above password, press the Menu button then scroll down and select Reset. Use your arrow keys to select Clear Lamp Hours, which is marked with an image of a light bulb.
Press Yes to confirm your choice and you're all set!
The video below demonstrates how to reset your NEC projector lamp timer following the steps above.
NEC VE281X Video Projector Lamp Timer Reset
How Do I Reset My NEC Projector Lamp Timer without a Remote?
If your NEC projector remote isn't working, you can reset the lamp timer using the unit's operation panel.
Click the Menu button, then press Reset.
Choose the Lamp Cleaning Time option, then confirm your choice by pressing OK.
Congrats! You've successfully reset your NEC projector lamp timer without a remote.
Wrapping Things Up
Your NEC projector displaying a lamp error message may be alarming, but it's no cause for concern.
Reset the lamp timer either with your remote or your unit's operation panel and you're ready to get back to what's most important: projecting!
If you want to replace your lamp unit, you can order the necessary parts online and do it at home. Always exercise caution whenever handling electrical appliances and be careful not to damage the lens.
If you have any additional concerns, you can reach out to NEC customer support. Make sure to select your proper region, so that the agents will know how to best assist you.
What's your experience with NEC projector lamp errors?
Have our tips helped you get movie night back on track?
Let us know in the comments below!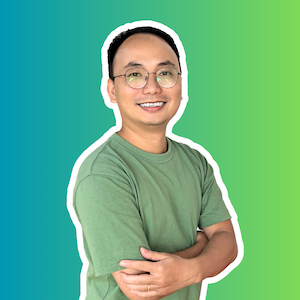 Vance is a dad, former software engineer, and tech lover. Knowing how a computer works becomes handy when he builds Pointer Clicker. His quest is to make tech more accessible for non-techie users. When not working with his team, you can find him caring for his son and gaming.