You're getting all cozied up to tuck in to your favorite TV series, only to find that your Nebula projector has no sound.
Are you going deaf? Is your projector broken?
Don't panic, your credit card won't need to make an appearance. You can restore your Nebula projector's sounds in a few simple steps by checking your device's hardware and firmware.
Keep reading to find out how to fix your Nebula projector's sound!
Check Your Nebula Projector's Volume
Check if your Nebula projector's volume is working.
Adjust your Nebula projector's volume using its volume buttons, turning it as high and as low as it will go. Once you've confirmed that the sound output does not change, increase and decrease the volume once more in different apps.
If you're finding that some apps have sound and others don't, reinstall the malfunctioning applications.
If your laptop or phone is connected to the Nebula projector, make sure that its volume is turned up.
When checking the volume, ensure that nothing is physically blocking the speakers and that your projector is on a hard, flat surface.
Reinstall Applications
Reinstall any applications that have no sound.
If your Nebula projectors speakers seem to be working, yet you're finding that individual apps are malfunctioning, try reinstalling them.
First uninstall the application by finding it in the Nebula Manager and selecting it. Here you'll see the Uninstall option. Click it, and follow any additional onscreen instructions.
Reinstall the application by searching and selecting it once more in the Nebula Manager. Install it following the onscreen instructions. Add an application to your homepage by going to the Channels section, clicking on your desired app and choosing OK.
Return to your homepage and click Customize Channels. Select the Nebula Manger, and your application will appear on your Homepage! Confirm whether or not the application has sound.
Watch the video below to see how to install Netflix and other applications on your Nebula Projector.
How to install Netflix on Capsule II
Switch Your Nebula Projector to Bluetooth Speaker Mode
Confirm if your Nebula projector's sound works in Bluetooth Speaker Mode.
To ensure that the problem is with the speakers, and not the video, switch your projector to Bluetooth Speaker Mode.
Press the Bluetooth button on your projector, and use your remote to open Settings. Select Bluetooth Speaker Mode, and open Bluetooth Preferences on the device you want to pair it with. Choose your Nebula projector and confirm that your device and the projector are providing you with the same six-digit code. Once you've verified that the codes match, select Pair.
If you're a visual learner, watch the video below demonstrating how to enable Bluetooth Speaker Mode on your Nebula projector.
How to switch to Bluetooth speaker mode
Play music or a video with sound from your paired device and check if your Nebula projector's speaker is working. If the sound begins to work, then the problem is most likely generated from one of your streaming services. Reinstall the applications in Projector Mode, and see the results.
Use an External Speaker
Connect your Nebula projector to a Bluetooth speaker or headphones.
Check if your projector can transmit sound through external speakers or headphones to verify that the applications have sound.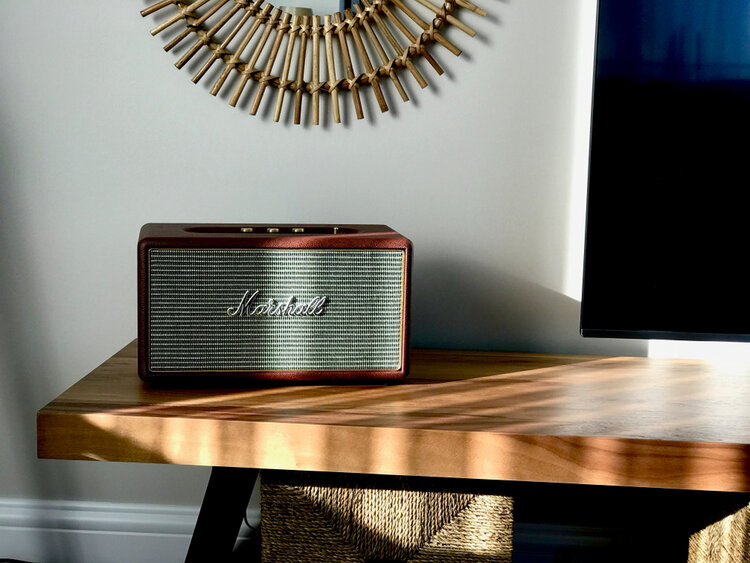 On your Bluetooth device, make sure pairing mode has been activated either by opening the case of your Bluetooth headphones, simply turning your device on, or clicking the Bluetooth button. This step will ensure your device is discoverable by your Nebula projector.
Using your projector's remote, open Settings, Remotes and Accessories, and then select Add Accessories. Choose your Bluetooth device and play something on your Nebula projector to see if the sound emits from the speaker.
Alternatively, if you have a Nebula Capsule II projector you can connect to a speaker via an aux cable. Nebula projectors in the Solar and Vega series have USB-A ports that deliver audio output, but you will need a USB-A to 3.5mm port adapter to connect them to a speaker via an aux cable.
Reset Your Nebula Projector
Try resetting your Nebula projector.
Your Nebula projector may need to be reset. This can be done with your remote by clicking on Device Preferences in Settings, and selecting Reset. Allow your projector up to several minutes to fully reset, and see the results.
Nebula projectors can also be reset by holding down and releasing the power button. Instructions will vary depending on your projector's model. To find out how to manually reset your specific model of Nebula projector, read our article on How to Reset Nebula Projectors?
Upgrade the Firmware
Update your Nebula projector's firmware.
To upgrade your Nebula projector's firmware, open Settings, then select Upgrade. Check for any updates, and install them if available. Do not turn off or unplug your projector during the installation process.
Once installed, restart your Nebula projector and test the sound again.
Confirm your Nebula projector's firmware version by going to Device Preferences in Settings, and select About. From here, you'll be able to see which Firmware version your projector is using and take note of it. This information will be important if you need to contact Nebula support.
Contact Nebula Support
Get in touch with Nebula Support for additional guidance.
If you've tried all of the above solutions and your Nebula projector still has no sound, it's time to contact Nebula Support.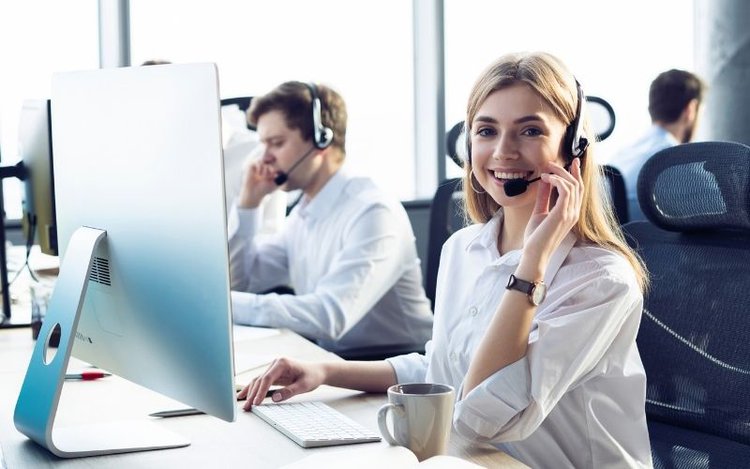 To ensure they can help you deliver the quickest results, tell them which firmware version your projector is using, and send them a video confirming that there is no sound emitting from your projector's speaker in both Bluetooth Speaker Mode and Projector Mode.
It's best to contact them via email, attaching the necessary video files.
Wrapping Things Up
Your Nebula projector having no sound may be stressful, but there are steps you can take to get it back up and running normally in no time!
Oftentimes, your Nebula projector just needs to be reset and its firmware upgraded, which are easy fixes!
If you've checked, reset and upgraded your device and the sound still isn't working, reach out to Nebula support.
What's your experience been with the Nebula projector's sound not working?
Let us know in the comments below!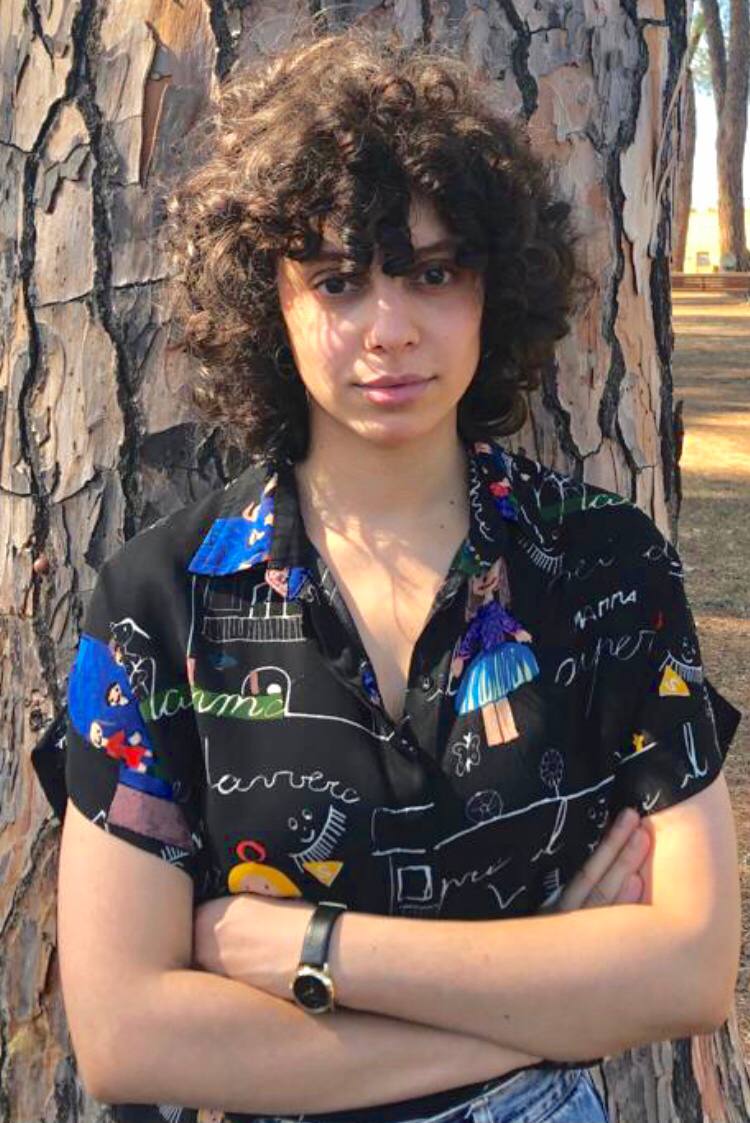 Yesenia Achlim is a technical copywriter and editor with a focus on AV equipment. She aims to break down complicated topics and make technology accessible, no matter your technical expertise. When she's not teaching you how to replace a projector lamp, you can find her reading and baking.