Nebula projectors make turning a room into a home theater instantaneous and easy. However, a network error can immediately halt a family movie night.
Network errors may occur for several reasons. Luckily, it's usually an easy fix, allowing you plenty of time to binge-watch your favorite TV show on the big screen.
What should I check if a network error occurs?
How do I fix a network error?
Keep reading to find out!
Check Your Internet Connection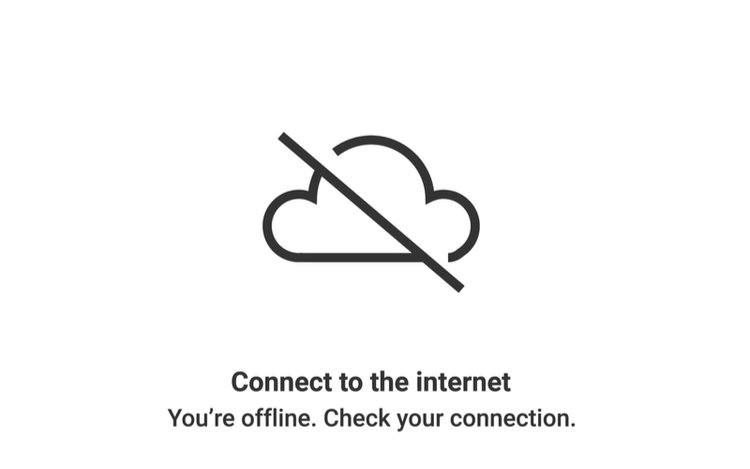 Ensure your device has a secure internet connection.
Your Nebula projector cannot download or play applications without an internet connection. Try checking your network signal and WPA encryption.
Network Signal
Ensure your Nebula projector has a stable internet connection by going to the Wi-Fi icon and checking its signal. If left unused for some time, your projector may automatically disconnect from Wi-Fi, so it's a good idea to make sure it's still connected to the network.
If your Nebula projector cannot connect to Wi-Fi, move the router closer to your device, and reboot it if necessary.
Consider using a mobile hotspot instead, but be wary of any additional data fees.
Wi-Fi Encryption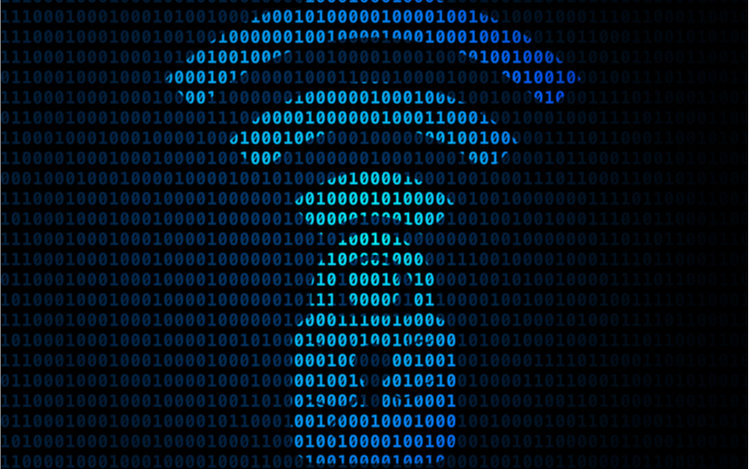 Your Nebula may need to connect to a Wi-Fi network encrypted with a different WPA (Wi-Fi Protected Access) encryption. Try changing your router's WPA encryption to WPA TKIP.
Don't worry. It's easier than it sounds.
Pick up your Wi-Fi router and look for your network's IP address or website and a username and password. You can find some router's login information in its manual or on its packaging, so check there if you don't see it printed on your device.
Once you've found all the necessary login details, type the IP address/website into a web browser. If your computer has an ethernet cable, it could be a good idea to plug your router directly into your computer for this step.
Insert the username and password and, once logged in, notice the option to change the WPA encryption. Change the encryption to WPA TKIP and save your changes.
Try to reconnect your Nebula's Wi-Fi, and see the results.
If you're a visual learner, watch the video below to see how to log in to your router's network and modify the options.
5 EASY Ways to Secure Your Home WiFi Network (& protect your devices!)
Check Your Nebula Projector's Date and Time
Ensure your projector's date and time are correct.
Your projector's date and time must be set correctly. Reference a device with the correct time, and open Settings, General, then Date & Time. Change the date and time so they're accurate, and save your changes.
Reinstall any Malfunctioning Applications
Try reinstalling the malfunctioning applications on your Nebula projector.
If the network error is occurring only within one app, it's a good idea to uninstall then reinstall it. To uninstall an application, go to the Nebula manager and select the app's icon. Choose the uninstall option, and restart your device if necessary.
Ensure you have a strong internet connection during this process.
To reinstall the app, open Nebula manager, search and select the app if not found in the Discovery tab. You may need to reinsert your login credentials, so make sure you remember them.
Add the app to your homepage by clicking on Channel in the Nebula Manager, selecting the app, and clicking OK on your remote. On the bottom of the homepage, click Customize Channels, and toggle the Nebula Manager to add it to the home screen.
Watch the video below to learn how to reinstall apps and add them to your homepage.
How to install Netflix on Capsule II
Update the Firmware
Update your Nebula projector's firmware version.
Updating the firmware fixes bugs and ensures optimal performance. Depending on your Nebula projector's model, you will need to update the firmware differently.
Updating the Firmware on Nebula Astro / Capsule / Mars Series Projectors
Update the firmware on a Nebula Astro, Capsule, or Mars Series projector by making sure your device is plugged in and charging properly. Should your device run out of charge and power off, it could permanently damage the firmware.
Go to Settings and select Upgrade. Click on Check Update and install any upgrades, if available. If you don't see an Update option, your unit's firmware is already upgraded.
Updating the Firmware on Nebula Capsule II / Cosmos Series / Solar Series / Vega Portable Projectors
Before upgrading the firmware on a Nebula Capsule II, Cosmos Series, Solar Series, or Vega Portable projector, ensure your unit is charging. Do not attempt to turn off or use your projector during the update installation process.
In Settings, go to Device Preferences. Select About and click System Update. Allow your unit ample time to upgrade. If an update isn't available, the firmware has upgraded automatically.
Factory Reset Your Device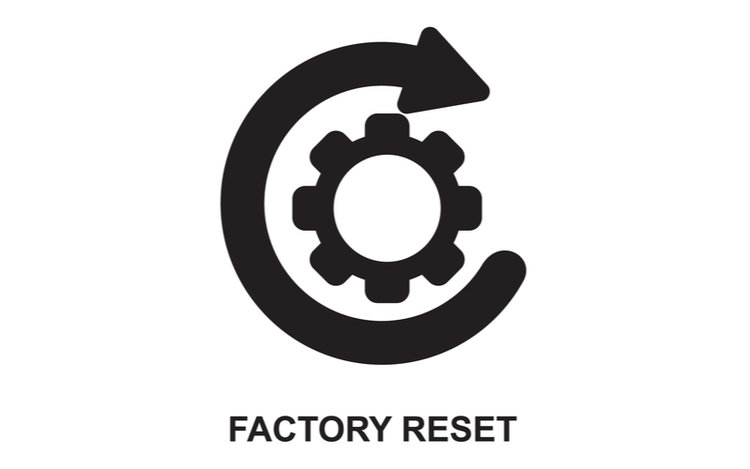 Reset your device to its factory settings.
If you've tried all of the above suggestions and are still encountering a Network error, you may need to factory reset your Nebula projector.
Factory resetting your device will clear any custom settings and uninstall all applications, returning it to its out-of-the-box state. Make sure you have all of your login passwords for any streaming apps in use and that you allow your projector ample time to properly reset and reboot.
It's vital that your projector is plugged in during this process, so check that the LED lights indicating charging status are on and the correct color, which will vary depending on your model.
Different Nebula projector models require varied reset processes.
Factory Reset Nebula Solar Series / Cosmos Series / Capsule II / Vega Portable
When performing a factory reset on a Nebula Solar Series, Cosmos Series, Capsule II, or Vega Portable projector, first open Setting. Under Device Preferences, click Reset, and do not unplug or power off your device throughout the reset process.
After it has reset, reboot your Nebula projector and see if the network error is still occurring.
Factory Reset Nebula Mars Series / Apollo / Capsule Max / Astro
Nebula Capsule Max - Factory Reset
To factory reset your Nebula Mars Series, Apollo, Capsule Max, and Astro projectors, select Settings. Click on General and go to About. Select Recovery, and confirm your choice when asked on the next page.
Do not turn off or unplug your Nebula projector while resetting, or you risk damaging your device.
Once reset, reboot your unit, and see the results.
Wrapping Things Up
You've probably stumbled across a network error on most devices in your home, and the Nebula projector is no exception. Usually, network errors are caused by an unstable internet connection, an outstanding update, or a glitch in the system easily resolved by a factory reset.
Remember to keep it plugged in and connected to the internet whenever you're troubleshooting your Nebula projector.
If the network error isn't resolved after following our suggestions above, contact Nebula support over email, phone, or live chat on the official Nebula website.
What's your experience encountering network errors on a Nebula projector?
Let us know in the comments below!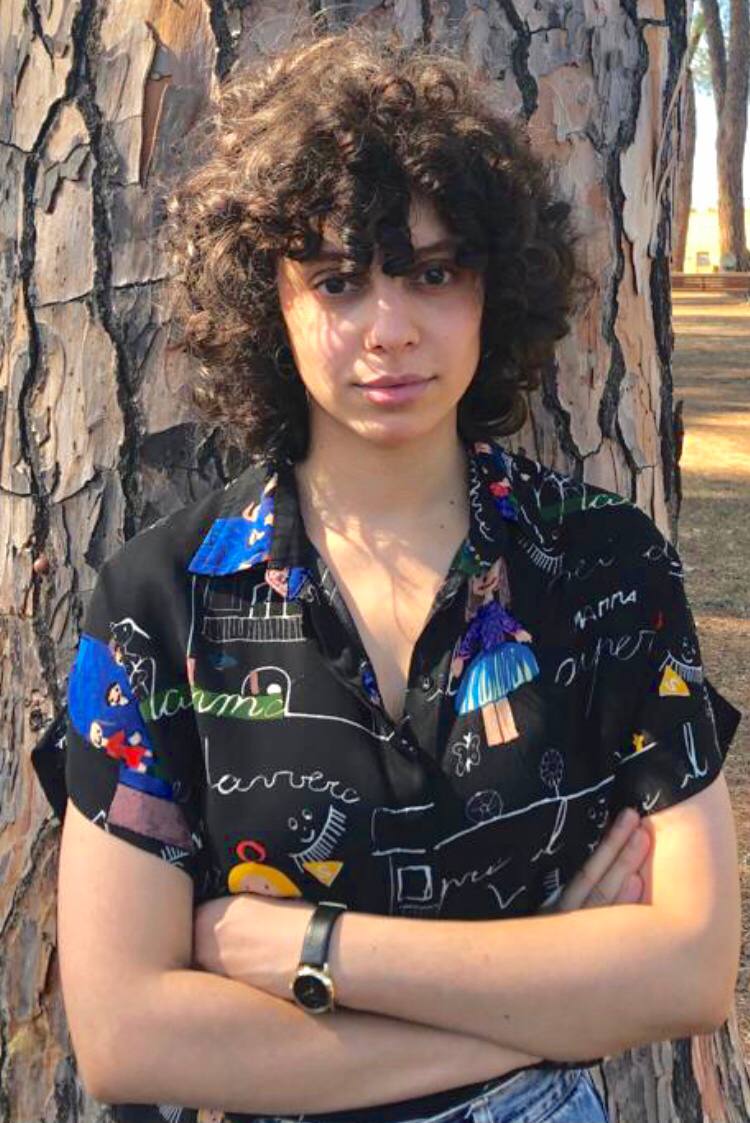 Yesenia Achlim is a technical copywriter and editor with a focus on AV equipment. She aims to break down complicated topics and make technology accessible, no matter your technical expertise. When she's not teaching you how to replace a projector lamp, you can find her reading and baking.