LG and BenQ make some of the best projectors on the market. With all the different models they produce and the features they market, you may be wondering: which is better, LG or BenQ projectors?
Both LG and BenQ make portable, ultra-short throw and 4K projectors, but each model has its unique pros and cons. Are you on the market for a new projector and are curious about which brand you should invest in?
Keep reading to learn more about LG and BenQ projectors and how they compare!
Comparison Table
| | | |
| --- | --- | --- |
| | LG | BenQ |
| Who They Cater To | Anyone who wants a projector | Avid gamers, educators, offices, and those with home theaters |
| Features | Good built-in speakers, great black levels, and can automatically adjust settings for ambient lighting | Color accuracy, low input lag, and good HDR |
| User Experience | Sleek design and good lamp life | No built-in tuner, but it has great image contrast |
| Customer Service | Unknown for projectors, but overall poor | The service can be slow, and it's difficult to receive a refund |
| Safety | No known safety features | A motion sensor |
A Brief Overview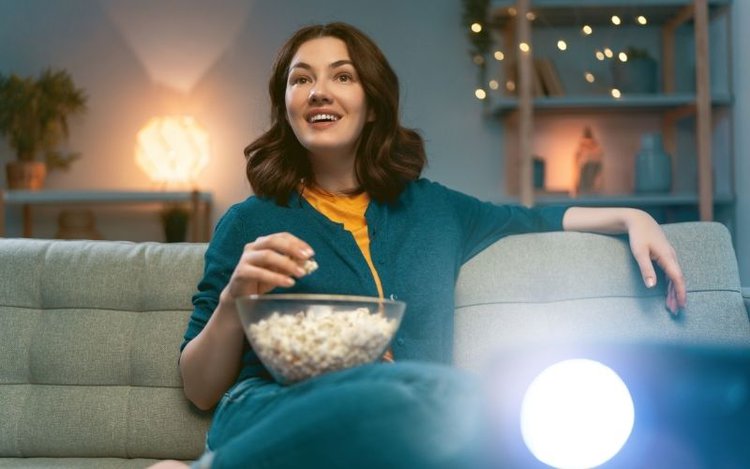 The world of projectors can quickly become confusing with all of the terminology and technical slang used. LG and BenQ also market their projectors very similarly but don't always specify who their projectors are meant for.
To clarify their target audience, we'll begin with discussing who they cater to. Afterward, we'll break down what you can expect from these brands in terms of the features they offer, the overall design, actual user experience, and customer service. Finally, we'll wrap it up with safety features.
By the end of this article, you should be able to know which brand you'll be adding to your home theater and why your choice was the right one.
Who They Cater To
Although LG and BenQ both make projectors, their projectors will cater to you differently depending on what you need. Whether you're someone looking to spruce up your home theater or an educator wanting to make their classroom more interactive, you'll be looking for different things in a projector.
It's always best to look on the brand's website and see who they designed their projectors for. This way, you'll know that your projector was created for consumers like you.
Luckily, we've done the work for you.
LG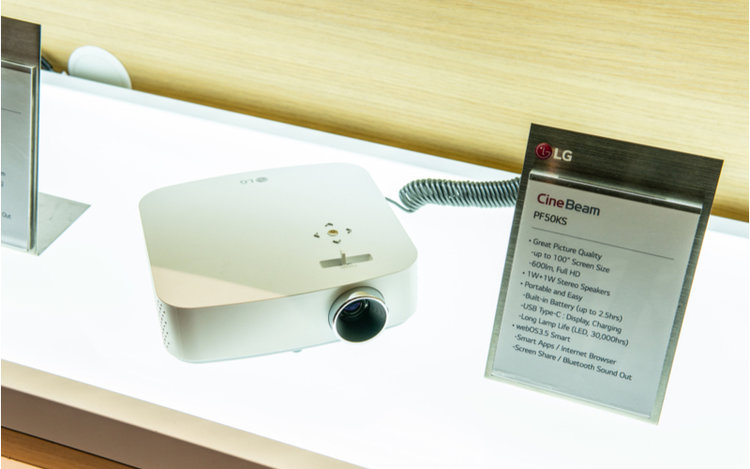 LG makes both hefty, nonmobile projectors and lighter, portable units. With several streaming apps built-in to the projector, they're perfect for the home.
LG caters to both the novel and experienced projector users but mostly designed to watch content only. Although you can play video games on these units, they're not specifically designed for them.
They also have built-in speakers, so you won't need to buy additional sound equipment if you don't want to.
Although they do have a projector buyer's guide, which does offer helpful advice, it's clear most units are meant to only stay at home.
Overall, LG creates sturdy projectors for anyone who wants to stream content in their home theater.
BenQ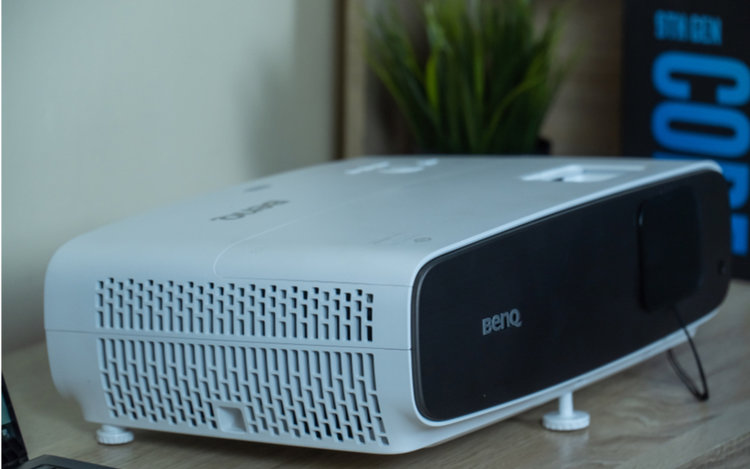 BenQ makes projectors specifically designed for various uses, including home theaters, offices, classrooms, big venues, and gaming. This means you'll definitely find a projector that fits your needs. They also explain how and why each projector was made for its specific purpose.
They also specify what room size the projector is meant for, so you know your unit will fit the space perfectly.
The language they use on their website and products is descriptive but not overly technical, so you don't need to be a seasoned projector fiend to find what you're looking for.
Winner: BenQ for the wide variety of projectors they offer.
Features
When looking for the best projector for you, it's crucial to see what features the unit has and how they can enhance your viewing experience. Although LG and BenQ both make 4K projectors, there's more to picture quality than just its pixel count.
It's important to consider the color accuracy, black levels, and how the projector's picture looks in ambient lighting, rather than just going off the unit's specs.
Most people want a sharp image and an interface that's easy to navigate, so you can calibrate the projector to your preferences.
LG
LG projectors have good-quality built-in speakers that allow you to transform your room into a home theater without any extra speakers. The picture's black levels are also great, allowing you to see and appreciate black-heavy scenes, like space or the deep sea.
The projector's internal fan is relatively quiet, and the unit's brightness optimizer will automatically adjust the picture settings depending on the room's ambient lighting.
You can easily connect your phone or laptop to the projector via AirPlay, Miracast, and Bluetooth, which will come in handy since Netflix is not available to download on many LG units. However, you can watch streaming applications like Amazon Prime, Apple TV, Disney Plus, and YouTube directly from the projector.
Several image modes are available, but the input lag may become bothersome while gaming.
Overall, LG projectors have a nice design but can be a bit bulky.
BenQ
BenQ projectors have great color accuracy, but the black levels could be better. However, the image's shadows are still clear, so the picture is not entirely muddled.
Their gaming projectors have a low input lag, so you can interact with the game without delay. The HDR also makes for electric colors, which any avid gamer will appreciate.
While BenQ projectors also have built-in speakers, the fan unit can become a little noisy, making it hard to hear the content being projected.
BenQ projector's design is functional but also stylish, and several of their projectors are drop-proof, which is great for the outdoors and kids.
Winner: Tie. Although LG has slightly better picture settings, BenQ has a smarter design and is better for gaming.
User Experience
What a brand claims their products can do versus how they actually function for consumers can differ entirely, which is why examining real-life user experience is crucial. We'll be looking at what actual customers have to say about LG and BenQ and how they stack up against each other.
A brand's user experience includes lamp life, usability, and general public consensus on its products.
LG
LG projector users report that they're happy with the lamp life and brightness. The automatic brightness optimizer allows you to watch films in ambient lighting without fussing with dials and buttons.
LG projectors also have a zoom dial on the top of the device and a focus button. You can zoom into the image according to your preferences while maintaining crisp picture quality. The focus button is also easy to use and can be calibrated through the remote.
The LG magic remote has received great reviews, as it's intuitive to use and allows you to open to certain streaming apps by clicking dedicated buttons.
The lamp life of some LG projectors can last up to 20,000 hours, so you won't have to worry about buying a new lamp and replacing it.
LG is also beginning to add Netflix to the WebOS for certain devices, which users are thrilled about.
However, you will have to adjust the projector lens manually with the dials, which some find inconvenient.
BenQ
BenQ users love the projector's color accuracy and low input lag for gaming. The HDR setting is also great and amplifies the entire viewing experience.
However, you will need to plug in an Android TV stick, which some find both a hassle and unattractive. Although the Android TV stick is included and a few of the newer models contain a special compartment so that it's hidden, it's not the same as the integrated LG WebOS.
The projector fan's noise levels have also been criticized.
Although the consensus is that they're great for gaming, they're not the right choice for pro-gamers, as the input lag may be too slow for serious gaming.
Winner: LG for its great WebOS and remote, allowing for easy navigation.
Customer Support
Glitches and instructional questions are bound to arise whenever you purchase a new piece of equipment. How a brand handles questions, feedback, and refunds is essential to a customer's experience.
LG
Although it's difficult to find customer service reviews specifically related to their projectors, LG seems to have pretty poor customer support. They are unresponsive, and it can be difficult to get in touch with an agent to answer your questions or provide feedback if a product malfunctions.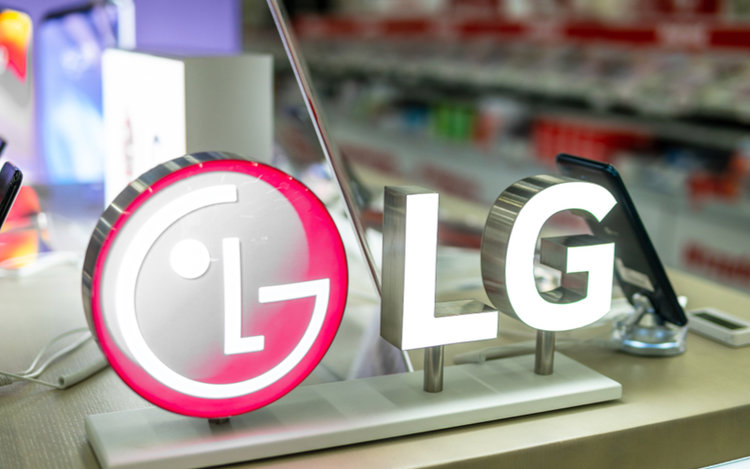 BenQ
There are very mixed reviews about BenQ's customer support, with some people having their problem resolved immediately and others being placed on hold for long periods or being hung up on.
When you can get in touch with a BenQ customer support agent, they are usually responsive and helpful. However, you may have to be patient and reach out to them several times.
It also can be difficult to receive refunds on malfunctioning products, so make sure you keep your warranty policy handy.
Winner: BenQ because, when contacted, their agents are generally helpful.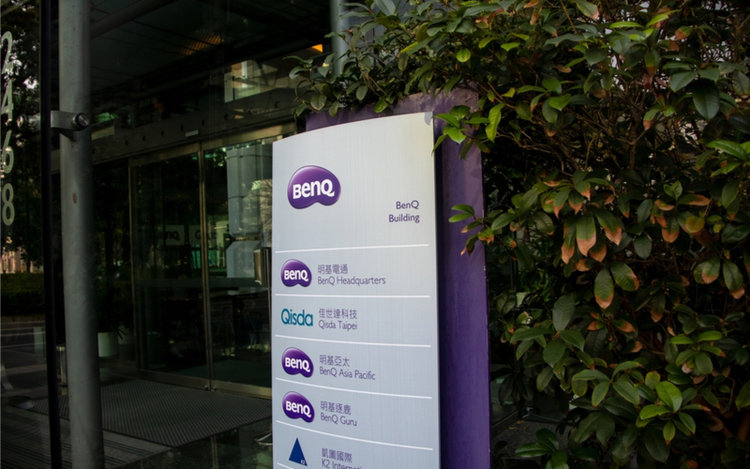 Safety
Although projectors are generally very safe, some brands have added safety features. These features usually protect your eyes and may come in handy if you have kids or pets that may wander in front of your projector.
LG
LG projectors have no added safety features.
BenQ
BenQ projectors have a motion sensor that automatically turns your projector lamp off if it detects someone in front of it. Although you might know better than to look directly into your projector lens, your children may not.
This feature comes in handy and could save you a trip to the eye doctor.
BenQ LED Mini Projector GV30, unique EYE CARE monitor GW2485TC & ScreenBar for WFH Setup and the
Winner: BenQ, because it has a safety feature.
Final Recount:
LG: 1/4
BenQ: 3/4
Tie: 1/4
Pros
Cons
LG

Great picture quality
Good black levels
WebOS is easy to navigate
LG Magic remote is intuitive to use

Input lag is generally too slow for gaming
The projector design is boxy
Reputation for poor customer service

BenQ

Makes projectors for every occasion
Good color accuracy
Motion sensor for added safety
Attractive design

Sub-par black levels
Fan unit can be loud
Must use external TV stick for in-app streaming
Final Verdict
Both these brands make amazing and sturdy projectors. LG and BenQ also offer ultra-short throw and portable projectors, so it makes sense why it would be difficult to choose between the two.
It boils down to what you're looking for in a projector and what you plan on using it for. If you have a home theater and want to browse streaming apps easily, it's probably best for you to buy an LG unit.
If you're a gamer, like to take your projector on the go, or plan on using it for large venues or a classroom, we recommend looking at what BenQ has to offer.
Whether you decide to go with LG or BenQ, you'll know that your projector will deliver an incredible image and completely transform the way you project content.
What's your experience with LG or BenQ projectors?
Let us know in the comments below!