You're in the market for a new projector. You have an excellent budget, so you want something worthwhile. Now, the big question is, should you go with a laser or DLP projector?
Both projectors have their pros and cons, so how do you decide?
In this article we will walk you through their features, how they work, their affordability, and a few pros and cons.
So, let's put them side by side and see what makes each one tick.
Laser Projectors (A Definition and How They Work)
A laser projector is a projector that creates images using laser lights to watch movies, TV shows, or presentations.
However, the laser is only part of what creates the image. Laser projectors use other elements like mirrors to create that pristine image we love so much.
Some laser projectors only use one laser, but others use three, which allows them to create a wide range of colors.
The biggest upside to having a laser projector is the potential for bright images and a broad range of colors.
But what does that mean for you as a buyer? Let's dive into it some more.
More Brightness and Better Color
One of the best qualities of a laser model is the wide range of colors it produces. Laser projectors offer the most colors out of all other types of light sources, making them ideal for a home entertainment system.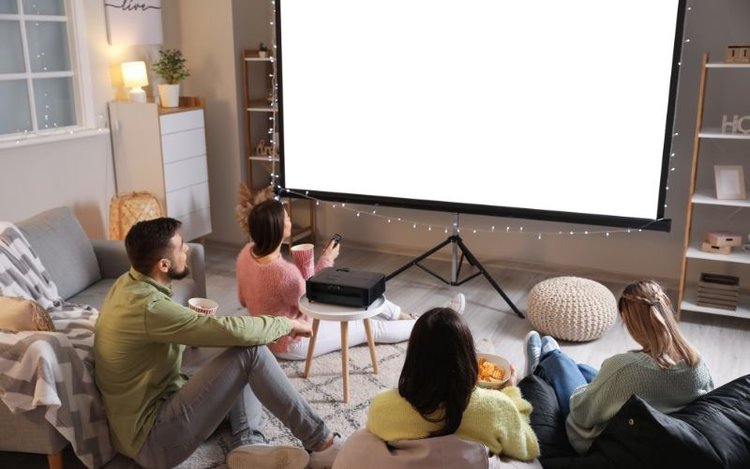 As a result of its powerful nature, it also emits great contrast, clarity, and focus at any distance.
Lasers are also hardier and last longer. They provide better brightness and do not decline over time as much as traditional lamps.
Overall, lasers are simply efficient in creating higher-quality colors for your images.
More Efficiency
Speaking of efficiency, these projectors work with the touch of a button. In fact, laser projectors instantly turn on once their "Power" button is pressed.
Other projectors, like traditional lamp models, need time to warm up before you can use them.
This is a great feature if you're trying to replace your TV with a projector or use a laser projector for work presentations.
Lower Maintenance Costs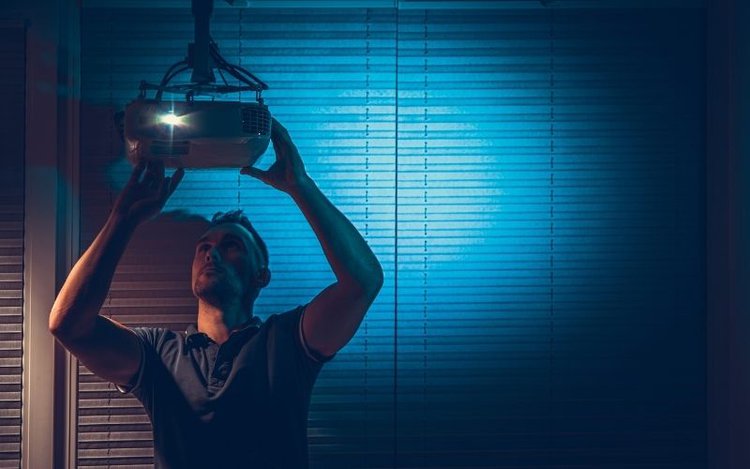 Laser projectors have a lifespan of about 20,000 hours before you need to replace them.
If you compare this to other projectors, components start to break down, and eventually, you have to replace the lamp or the projector as a whole.
Although a laser projector is often more expensive than other projector types, this investment saves you money in the long run.
Even the need to replace filters goes down to zero when using a laser projector. This makes a laser projector the most user-friendly machine you can purchase.
Great Machines Overall
A laser projector uses very little electricity for the amount of light it outputs, making it energy efficient.
However, these machines offer spectacular durability, reliability, and long-lasting life as a machine.
If that's not enough, they're great to place almost anywhere, and the image will remain perfect.
A Few Cons
Every product, no matter how incredible, has cons. Laser projectors are no different.
Laser projectors are some of the most expensive projectors on the market. This is a major disadvantage if you simply want to try it out. It means many will not experience the brilliance it holds.
Apart from that, they are big, clunky, and heavy. So if you're looking for a small, pocket-size laser projector for your dorm room, chances are you won't find one.
DLP Projectors (A Definition and How They Work)
A DLP projector (AKA Digital Light Processing) is a machine that uses micro-mirrors to reflect light and produce your image. A DLP projector uses these micro-mirrors in conjunction with a color wheel to project colors and hues.
DLP projectors are primarily used for entertainment and even professional purposes.
While that's all great news, what does that mean if you decide to purchase one?
Let's get into some advantages below.
Good Technology
DLP projectors technology provides great images with sharpness, lots of colors, and decent contrast.
The spaces between the micro-mirrors are minimal, meaning the pixels are very close together, giving you a clear image.
Bright Lights
The mirrors inside these types of projectors allow them to trap light tightly, producing brighter images than a traditional lamp.
The light produced by a DLP is often bright enough to use in ambient lighting.
Great Color Gamut
Using a color wheel means a DLP can handle up to seven colors, giving it a wide color gamut. The color wheel also allows for excellent greyscale.
For comparison, many projectors use three colors, red, green, and blue (RGB.) A DLP projector uses up to seven at once to create as many colors as possible.
A Few Cons
Although DLP projectors are great, like any machine, they have flaws.
For starters, their light sometimes creates what users call a "rainbow effect." In other words, sometimes, if you're looking at a particularly bright image, it might look like a rainbow.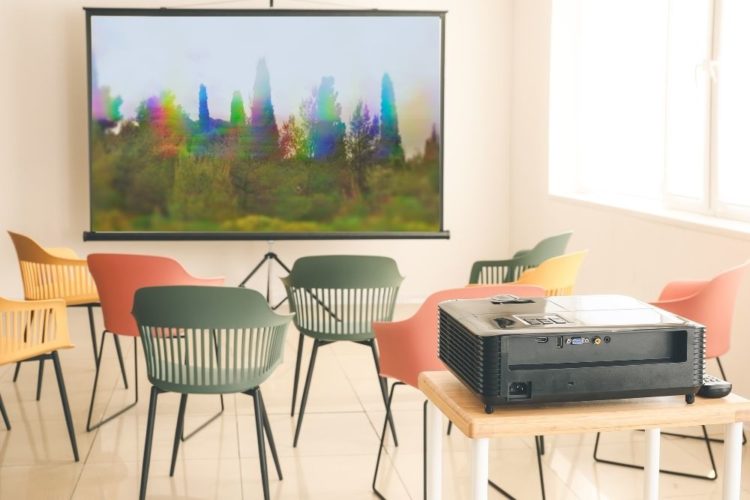 On the plus side, this is rare, but it does happen.
To avoid this, make sure you take any DLP projector for a visual spin before purchasing it.
An annoying factor of the color wheel is the noise it produces. If you do not like mechanical tweets, don't buy one. You'll most likely chuck it out the window.
There's also an issue with its contrast. Scenes with black and white next to each other do not appear clean. The image is jagged. An error causes this in its diffusion of shadows when one pixel cannot project a shadow correctly.
If you're a gamer, DLP projectors are notorious for lag time. That's a deal-breaker for any gamer.
Because of its DLP technology, your installation options are limited to the ceiling. If you were planning on placing it on a tabletop, chances are the scaling will be limited, and the picture will suffer.
Affordability
Now that you know about their technology and how they function, it's time to dive into their affordability.
Laser projectors can be pretty pricey. A DLP projector's biggest advantage over a laser projector is its price. DLP projectors come in many shapes, sizes, and specifications. Therefore, finding one within your budget is a matter of spending a few minutes searching for one you're happy with.
However, we should break it down a little more and discuss prices for both laser and DLP projectors and what you get if you decide to go with a more inexpensive laser projector model.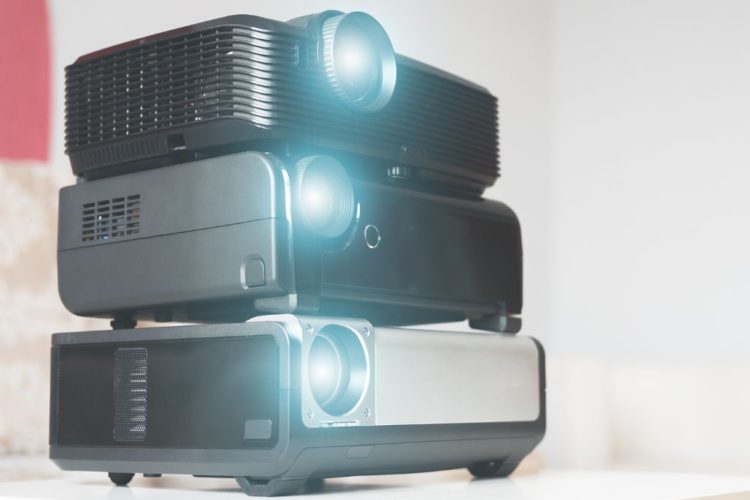 Laser Projectors
Generally speaking, laser projectors are more expensive than other types of projectors on the market.
However, you can find affordable models out there. It just depends on the specifications you're looking for and, of course, your budget.
If we look at the Epson EpiqVision, you'll notice it has a lot of great specifications.
Sale
Last update on 2023-10-01 / Affiliate links / Images from Amazon Product Advertising API.
These specifications include:
Ultra short throw
3600 lumens
120-inch size image
Built-in speakers
Sleek design
Chromecast built-in
Accepts 4K visuals
and 1,500,000:1 contrast
In other words, you're paying for all these great things, but you're bound to be happy with your purchase.
But as I mentioned, there are deals out there.
Take the Wemax Mini Pocket Projector, for example. It's a bargain, but the specifications reflect the price.
Last update on 2023-10-01 / Affiliate links / Images from Amazon Product Advertising API.
The specs for this projector include:
ALPD laser
500:1 contrast ratio
Ultra-Thin
300 ANSI lumens
Native 1080p resolution
Wi-Fi phone connection
If you notice, even though this laser projector is more of a bargain, the reviews and specs are not as great as the one above. For laser projectors, you get what you pay for.
DLP Projectors
To contrast laser projectors with the affordability of DLP projectors, let's look at FATORK 5G Mini Projector.
Sale
Last update on 2023-10-01 / Affiliate links / Images from Amazon Product Advertising API.
Let's look at what we get for its price.
Projection size of 10 – 114 inches
Automatic Keystone Correction: ± 40 °
Max Support Resolution: 1920 x 1080p
Lifespan of 30,000 Hours
150 ANSI lumens
Although it's not the best, it works well in a pinch.
A slightly more expensive DLP projector gives you a lot more bang for your buck.
This Wemax Dice gives you:
Sale
Last update on 2023-10-01 / Affiliate links / Images from Amazon Product Advertising API.
700 ANSI lumens
1080p resolution
40-120-inch projection
Built-in speaker
1000:1 contrast ratio
Not too bad. I'd buy this one as a birthday present.
Alternatives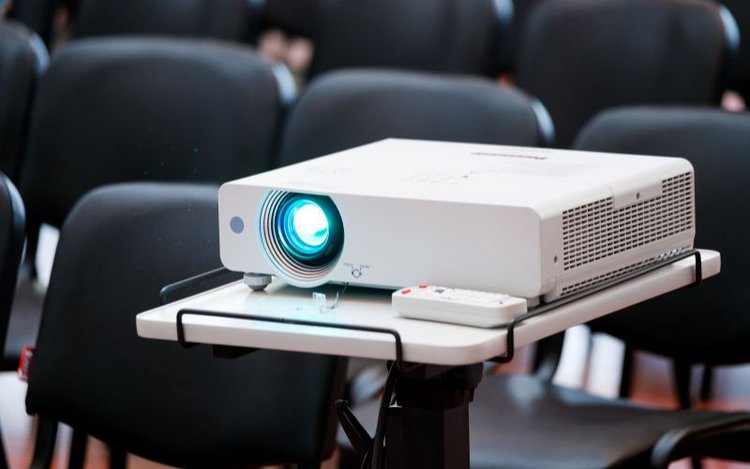 On the plus side, if you decide both DLP and laser projectors are not for you, you can always try other types.
You have options, which include:
LED projectors
Traditional lamp projectors
LCD
LCoS
However, weighing their specs is just as important before you purchase them.
Although, in my opinion, projectors of all kinds are pretty incredible.
Comparison table
We threw a lot of information at you, so let's put it all inside a table so you can compare and contrast everything we just talked about easily.
Pros
Cons
Laser Projectors

More brightness and better color
Highly efficient machine
Lower overall maintenance costs
Efficient use of electricity
Durable
Reliable
Long life
Instant "On" button

Expensive
Often too big
Too Heavy

DLP Projectors

Technology allows for great contrast
Good colors
Smooth images
Wide color gamut
Light output is usually bright
Reasonable prices
Many models to choose from
Good for people on a budget

Rainbow effect happens due to its color wheel
Its color wheel makes noise which can be annoying
Contrast between black and white is jagged and not clean
Installation is limited to ceiling
Conclusion
If I'm being honest, I believe all projector types are amazing. But if I had the money, I would go with a laser projector. That's not to say DLP projectors are not good. Laser projector technology is simply more advanced.
However, since money is a factor in our decision, I would choose the projector with the best specifications and a higher lifespan.
Regardless of which one I would choose, the decision is ultimately yours.
Which one are you leaning towards? We'd love to know.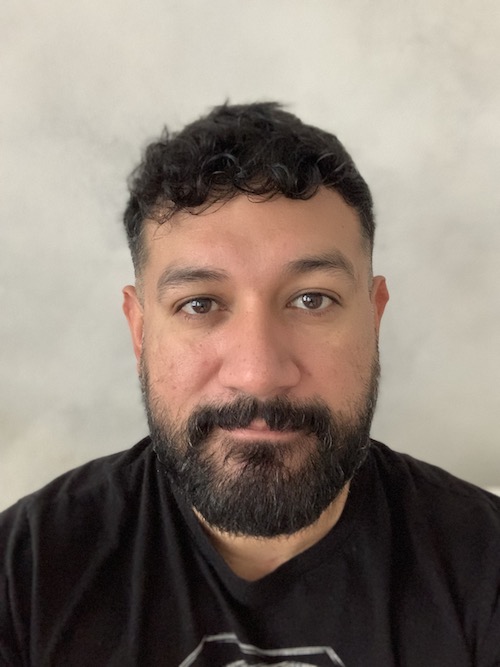 James Quintanilla is a technical copywriter. Although his experience allows him to write on many topics, he loves to focus on tech and travel. As a freelancer, James has worked on projects with Pointer Clicker, Lonely Planet, and the Travel Channel. When he's not writing or planning his next adventure, he's watching a scary movie.