Projectors are an important part of the AV world. TV and other monitor displays have gotten better, but front projection technology has held its own.
Projectors are particularly important for creating images larger than 100″.
How does projection technology work? You can't describe the process without mentioning light.
At first, the light for projection was gotten from lamp bulbs. With time, other lamp-free options have become available.
In this article, we will explain the difference between lamp projectors and lamp-free projectors.
Trying to decide what type of projector to purchase? We'll suggest some of the best lamp-free projectors out there. Read on!
Lamp Projectors and Lamp-Free Projectors
Lamp-free projectors have so many benefits compared to traditional projectors. Most manufacturers are now focused on these alternative sources of light.
The new sources of projector light are referred to as solid-state light sources. They are more expensive than lamps.
You may be wondering why they are still gaining popularity, regardless. The truth is that their benefits far outweigh the cost.
They are becoming increasingly available. This is also causing their prices to be more competitive and affordable.
The question is: 'Why the hype?'
Are lamp-free projectors as beneficial as they are made out to be? To find out, we'll explain lamp and lamp-free projectors in detail.
Lamp Projectors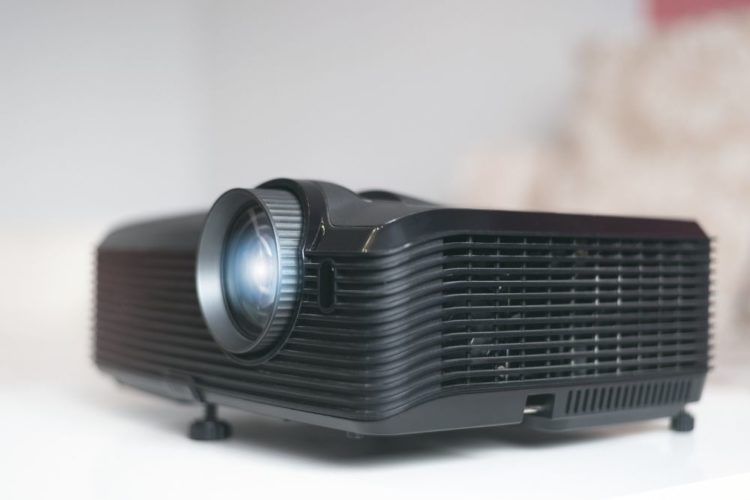 Traditional projectors make use of lamp bulbs as their light source. They may use one lamp or more for projection.
The lamps in these projectors are replaceable. They are mercury lamps; they have short lifespans and burn out easily.
The projectors may use LCD or DLP technology to turn the light into images. The light is projected out through a lens that enlarges the image.
Traditional lamp projectors are still in use today. They may be old technology, but they are the most affordable type of projectors.
Lamp-Free Projectors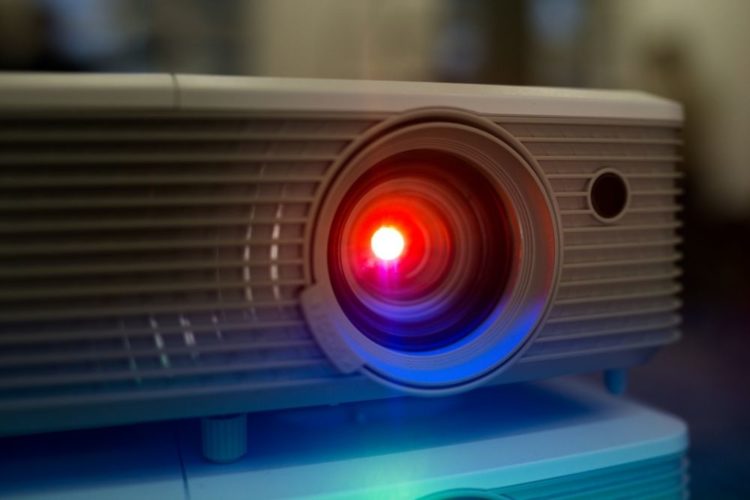 From the name, you can tell that these projectors do not use mercury lamps.
They use the same technologies as traditional projectors. They make use of DLP or LCD technology to create images.
The only difference is in their light source. Instead of lamps, they use a solid-state light source.
Solid-state light sources convert electricity to light with the aid of semiconductors. They include LEDs, OLEDs and lasers.
The technological world is fully embracing solid-state lighting. This is because its benefits range from longevity to quality and cost-effectiveness.
What kind of projectors are considered Lamp-free projectors? We'll explain that in the next section.
Types of Lamp-Free Projectors
Lamp-free projectors have the upper hand in the projection market. They are eco-friendly, efficient and have longer lifespans.
There are four types of lamp-free projectors. Their light sources are based largely on LEDs and lasers.
LED Projectors
Blue Laser Projectors
Hybrid LED/Laser Projectors
RGB Laser Projectors
These different types of projectors all have their individual benefits and strengths. Let us take a closer look.
LED Projectors
LED (Light-emitting diode) projectors are not new to the market. These projectors make use of a 100% LED light source.
LED projectors make use of red, blue and green LEDs. This way, they produce pictures in accurate colors.
LED projectors are typically smaller and convenient to carry around. They have a long lamp life of about 30,000 hours.
The one limitation of LED projectors is their brightness. A high percentage of those in the market are below 2000 lumens.
This means LED projectors are better in dark spaces. They're good for home theaters and other places with controlled lighting.
Hybrid LED/Laser Projectors
Projectors under this group use LEDs and lasers in combination. They are slightly more expensive than LED-only projectors.
This combination is a step-up from LED projectors in brightness too. These hybrids usually have about 3000 – 4000 lumens of brightness.
This projector has one disadvantage: LED and laser light sources have different properties.
This means that the projector may be brighter than LEDs and quite affordable, but the colors may start to look off over time.
Blue Laser Projectors
This is a new technology that uses a single blue laser. A yellow light is created when the laser shines onto a phosphor wheel.
The yellow light in turn shines onto a color wheel. At this point, red and green lights are created.
Blue laser projectors have high color accuracy. The phosphor wheel and color filters help create a billion other colors from the blue light.
These projectors are beasts in the brightness department. They range from 5000 – 13000 lumens of brightness.
The laser has a lamp life of about 20,000 hours. They make great projectors for professional, commercial and public use.
Laser projectors have high advantages including durability. They are also very expensive forms of projection technology.
RGB Laser Projectors
These are also referred to as Direct Laser Projectors. They are the brightest form of projection technology.
These projectors use three lasers as their light source. One laser each for red, green and blue colors.
RGB Laser projectors can be as bright as 20,000 lumens and even more. They are very expensive and may cost up to 6-figures.
Read More: Comparison of LED vs Bulbs vs Laser Projectors
Comparison of Lamp-free Vs Lamp Projectors
There are a number of factors that differentiate between lamp and lamp-free projectors.
These factors include lamp life and cost, but that's not all. To decide which is best for you, there are other factors to consider.
How good is the color quality? Is it noisy? How long does it take to power up? Let's answer these questions.
1. Life Span
People desire a lot of things from new purchases. Longevity is high on their list of expectations.
The lifespan of a lamp-free projector is basically dependent on how long its light source can last. This is because the light source is irreplaceable.
Solid-state light sources usually have long lifespans. Lamps on the other hand do not last as long.
Lamp projectors tend to have about 10,000-hour lifespans. This means they can be used for 14 months, constantly.
LED and Laser projectors have longer lifespans. They boast about 30,000 and 20,000 hours respectively.
2. Brightness
Projectors are visual technologies. The brightness of their display is very important for viewer satisfaction.
If a projector isn't bright enough, you may not see the displayed image even if you control ambient light.
Projector brightness is measured in lumens. The higher the lumens, the brighter the projector is.
Lamp projectors may go above 2000 lumens. Lasers have about 3500 lumens and more.
The projectors with the least brightness are the LEDs. Their number often falls between 1000 – 2000 lumens.
LED projectors, however, make up for their limitation on brightness. They have high color accuracy and image saturation.
The brightness output of lamp-free projectors is more consistent. Lamp projectors lose brightness considerably over time; even long before it is time to replace a bulb.
3. Cost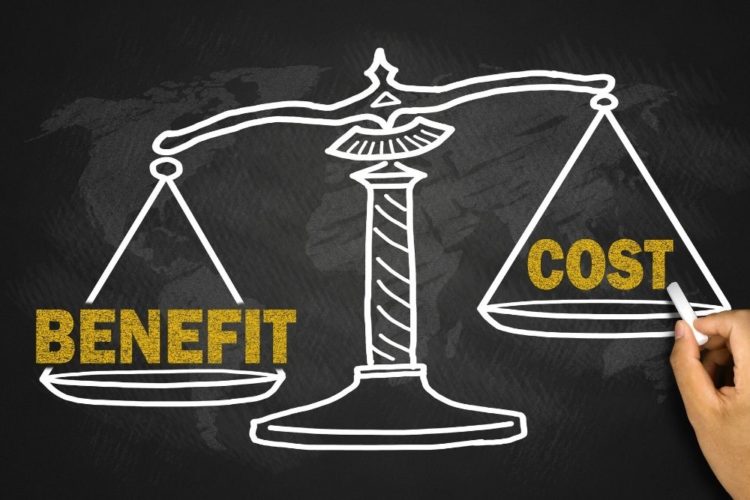 Money affects most of our purchase decisions. If the best quality is beyond your budget, you may have to settle for the quality you can afford.
Generally, lamp projectors are less expensive than lamp-free projectors. However, they may not be a wise option.
The reason is that it has a high TCO (total cost of ownership). The TCO considers both the initial cost and the replacements or repairs needed through the projector's lifespan.
Lamp-free projectors are more expensive. LED projectors fall within the range of 'affordable' while laser projectors are quite expensive.
Lamp-free projectors however, have a lower TCO. Their initial high cost pales because they do not require as much repair.
4. Rainbow Effect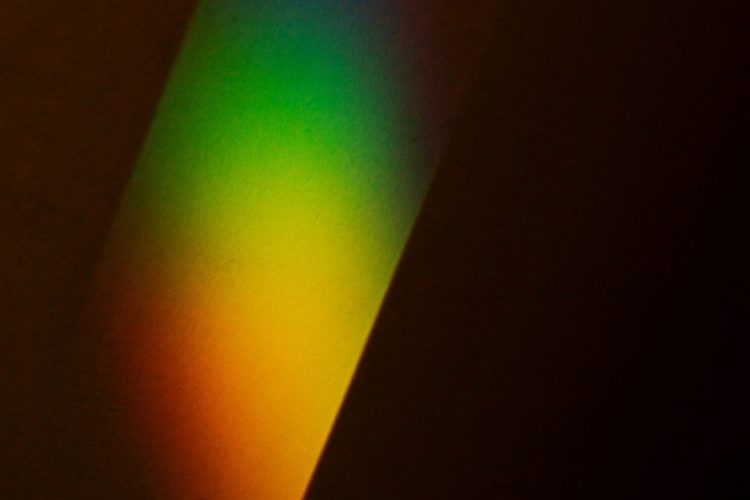 The rainbow effect is a glitch that occurs in certain projectors. Its occurrence depends on how a projector generates color.
Lamp projectors make use of colored filters or color wheels. These help them to add color to projected light.
The rainbow effect occurs when the color wheel is too slow. Your image ends up with flashes of color showing across it.
Among the Lamp-free projectors, laser projectors also have the tendency for this anomaly.
LED projectors often produce colors without the aid of a color wheel. They are not at risk of the Rainbow Effect.
5. Color Performance
Color performance in a projector depends on the color gamut. This gamut is the color spectrum that the human eye can identify.
The color saturation in a projector is a result of the intensity of visible colors. All projectors have the same color standard: Rec. 709.
LEDs lead the color game, however. They can offer color saturation up to 125% of what's obtainable.
6. Size
In the 21st century, people are trading size for a lot of things. Technology has gotten smaller and more convenient.
Surely, we still expect our devices to work very well even though they are smaller. This is where LED projectors come in.
LED projectors offer the best deal in terms of portability and sufficient quality. They have compact designs and low noise.
Laser projectors are a little less compact and a little larger. This is because of their thermal elements.
When it comes to size, lamp projectors fall somewhere between LED and Laser projectors.
7. Power-up time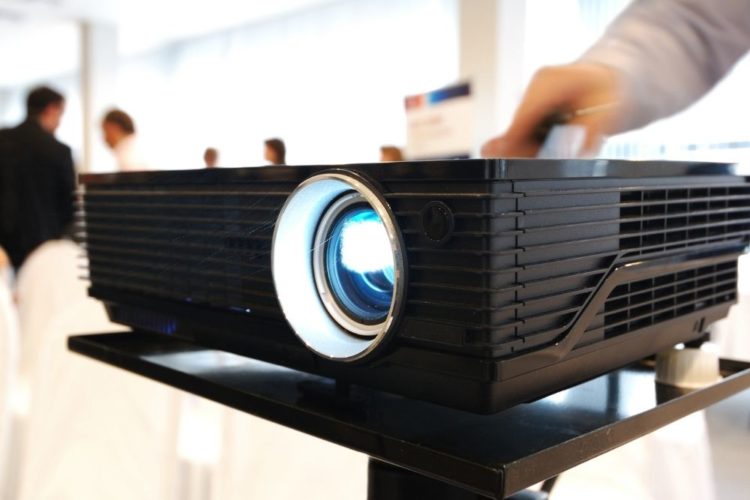 Lamp bulb projectors take a lot of time to power up. They take minutes to warm up or cool off after you turn them on or off.
Thankfully, projection technology has given us better options. Lamp-free projectors can power on/off instantly.
They're better for business or official presentations. You don't want to waste precious time while success waits on you.
Advantages of Lamp-Free Projectors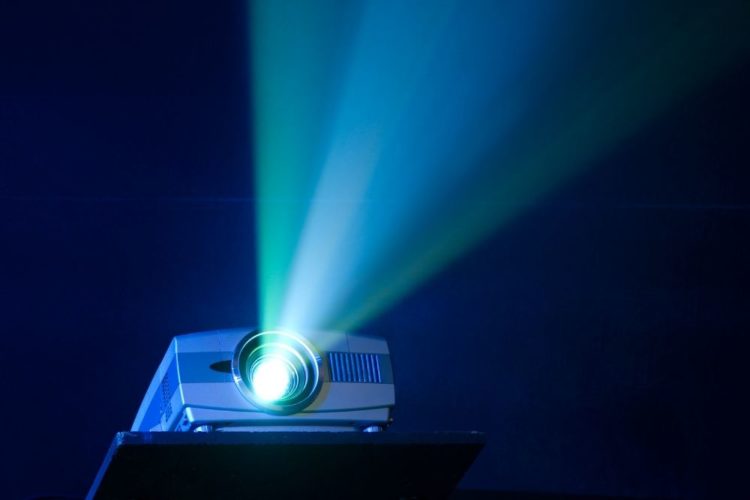 Lamp-free projectors have many advantages. They benefit the user in terms of function, environmental sustenance and economic value.
Advantages of lamp-free projectors include:
Lamp-free projectors have a lifespan of about 20,000 hours or more.
Instant on and off response.
They can come in convenient and portable designs
Their light output is bright and of high quality.
They reduce the use of mercury which is toxic.
They help conserve resources by not requiring lamp changes.
They save you the cost of replacing filters and lamps.
Lamp-free projectors do not utilize a lot of energy. This reduces electricity costs.
They have a reduced TCO value
They require little to no maintenance
Three Lamp-Free Projectors That You Have To Check Out!
If you're considering a lamp-free projector, we have some for you. We have selected three projectors that are worth their coats.
The ViewSonic M2 Smart 1080P LED Projector

CHECK LATEST PRICE ON AMAZON.COM
This is a full LED projector with about 30,000 hours of lifetime. It weighs about 2.9lbs and is very portable.
The projector is best for projecting in multiple locations. It is good for business presentations and also small theatre rooms.
The ViewSonic M2 is a short-throw projector. It can project images up to 100″ from about 9 feet.
The ViewSonic M2 has a brightness of 1200 lumens. It projects images in a full HD (1920 x1080) native resolution. It is 3D enabled.
This projector is lamp-free. This means you spare the cost of replacements and it has instant turn on/off.
What we like:
It provides images with 125% Rec. 709 high color saturation
It has Built-in Harman Kardon speakers and 360° sounds.
It has a Smart TV interface for streaming media from their preferred apps.
The projector has user-friendly features like autofocus and keystone correction.
The manufacturers offer a 3-year warranty.
What we don't like:
It is not ideal for use in large spaces or high ambient light.
Optoma HZ39HDR Laser Projector

CHECK LATEST PRICE ON AMAZON.COM
Like most laser projectors, this projector is quite expensive. However, it delivers value for your money.
The Optoma HZ39HDR packs a 4000 lumens brightness. It is very suitable for big screen home theaters and classrooms.
The laser light source is very durable. It has a lifetime of more than 30,000 hours.
The Optoma HZ39HDR projects images in full HD. It produces clear and detailed images and is 3D enabled.
This projector ensures that you can stream media from multiple sources. It has many connectivity options: HDMI, VGA, USB etc.
What we like about it:
The 4000 lumens brightness allows you to view clearly in lit up spaces.
It also comes with a 10w built-in speaker for convenient use.
It is easy to set up with 1.3X zoom.
It is not noisy.
It is compatible with 4K technology which enables higher contrast levels.
What we don't like:
No mention of warranty from the manufacturers.
BenQ TK800 4K Projector

CHECK LATEST PRICE ON AMAZON.COM
The BenQ TK800 is best for people who want a 4K display on a budget. It produces a sharp 4K-like image quality.
This projector packs 3000 lumens of brightness. This way, it delivers bright images in a poorly controlled ambiance.
Its light source lends it a 10,000-hour lamp life and is best for occasional use. This projector displays clear images up to 200″.
The BenQ TK800 allows you to customize your picture settings. You can choose between football, sports and other modes to optimize your experience.
Its multiple connectivity options include VGA, USB, AV and HDMI inputs.
What we like about it:
The projector allows easy installation using its zoom and vertical keystone features.
It is enabled to give an immersive 3D experience.
The BenQ TK800 comes with a 3-year warranty from the manufacturers.
FAQ
What happens when the projector light dies?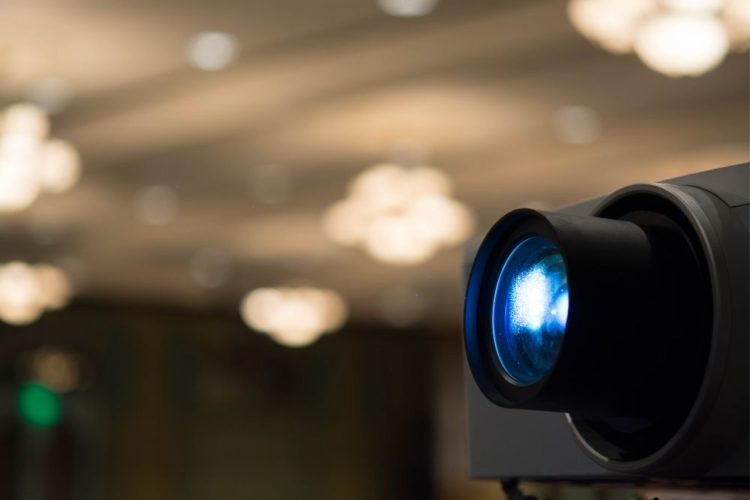 Quite literally, nothing happens. The whole projection technology depends on light from the source.
If the projector light dies, no images would be created. The screen would be dark when you turn on the projector.
Before your projector light dies, the projector may give warning notifications. You will also notice the light dimming.
When your image begins to lose its brightness, just know it's time to get the lamp or bulb replaced.
Conclusion
Technology keeps improving on existing devices. Lamp-free projectors are an upgrade to lamp projectors.
LEDs were first used as signal lights. They were used in signs, flashlights and traffic lights.
Now, they are more widely used; from living spaces to commercial spaces. Laser and LED projectors are best for long-term use.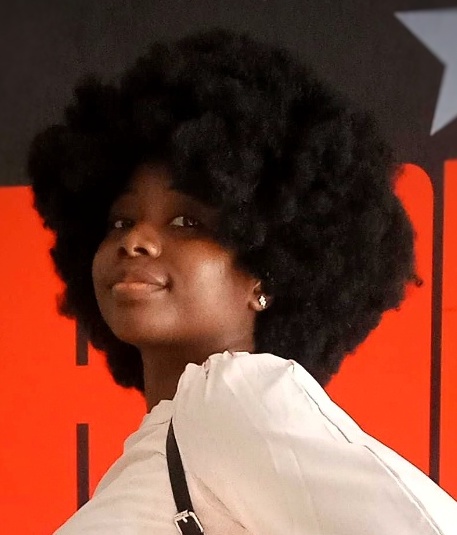 Gabriella 'Diogo is a content writer with a vested interest in tech hardware and equipment. She shares her knowledge and processes in an easy-to-grasp, lighthearted style. When she's not testing or researching device performance, you'll find her writing short stories or rewatching episodes of her favorite sitcoms.