Electronic items are made of multiple parts and components that go through wear and tear. These devices, therefore, come with a "manufacturer warranty" to protect the buyer from unforeseen events.
Almost all electronics come with a one-year warranty. Some may have a two- or even three-year protection.
And then, some companies let you extend the warranty period if you are willing to pay more for the wider safety net.
But is the warranty transferable?
In other words, if you bought a JVC projector that came with a 2-year warranty and sold the projector after six months, will the second buyer be eligible to claim the remaining 18-month warranty on the product?
Read on to find the answer to this question and everything else you'd like to or should know about a JVC projector's warranty.
About JVC Projector's Warranty
Your JVC projector usually comes with a 24-month warranty for labor and parts. The warranty is a "limited warranty," or the protection is restrictive in its scope.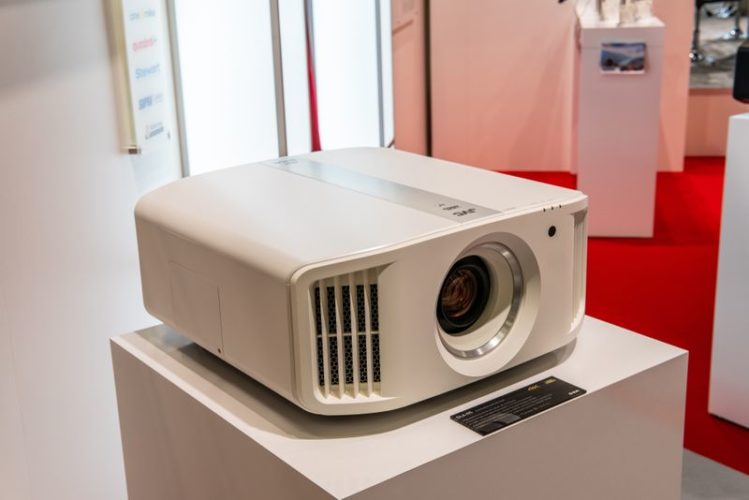 For instance, if you were directly responsible for the damage caused to your JVC projector, the repair or restoration costs will not fall under warranty. JVC will not deny repair or replacement services, but you'll have to pay for them.
Also, the lamp or bulb comes with a separate warranty distinct from the projector warranty.
Touching on the warranty period again, several JVC projectors come with more than two years of warranty. The DLA-NX9, for instance, has three years of coverage.
JVC DLA-NX9 4K Home Theater Projector with 8K/e-Shift
Complies with the latest HDMI/HDCP 2. 2 standard to enable full spec 4K signal input with 18Gbps...
Light source: NSH 265 W lamp. Resolution: 8192 x 4320 (with 8K/e-shift)
Input connectors: HDMI x 2 (3D, Deep Color/HDCP 2. 2). 3D formats: Frame Packing, Side-by-Side...
Last update on 2023-05-28 / Affiliate links / Images from Amazon Product Advertising API.
No JVC projector comes with an original warranty period of more than three years. You can, however, extend the warranty period separately. More on that later.
Kindly note that the warranty applies only if the projector is bought at or from an authorized distributor or dealer who offers both sales and after-sales support.
That means sites such as eBay and Craigslist are out of the question. Click here to locate authorized JVC projector distributors near you.
Some projectors are made available or meant to be sold only at an offline store.
If JVC prohibits the sale of a specific projector online and you buy the device on the Internet, the product will not come with an official brand warranty.
Not to mention, JVC will suspend the particular retailer's business and could even initiate legal action against them.
How Does JVC Projector Warranty Work?
If the component is faulty or becomes impaired due to no fault of yours during the warranty period, JVC shall replace or repair the malfunctioning module with a new or used equivalent at no cost to you.
Kindly note that the replacement part will be warranty-safeguarded only for the projector's original warranty period.
If your JVC projector came with a 2-year warranty and a part went rogue in the 13th month, the new or refurbished component shall be supported by a warranty for only 11 months.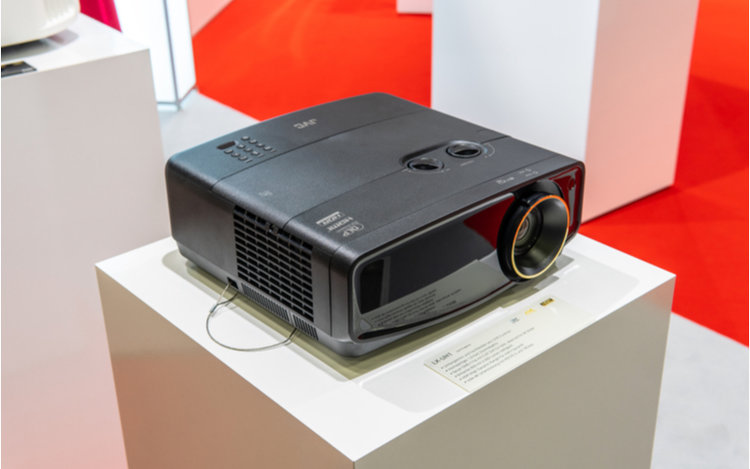 The repair work is carried out at a JVC-authorized service outlet, and you're expected to send your projector to the service center by mail or in person.
Any damage to the product during transit to and from JVC will not be the company's responsibility.
Therefore, package the device properly. Putting the device back in its original carton is recommended. Also, you will bear the costs of transportation and handling.
Also include the original product receipt and a note detailing what's wrong with the device in the box.
Can I Extend My JVC Projector's Warranty?
Yes, you can extend your JVC projector's warranty. Just contact JVC support to extend the period by up to two years.
You can apply for a warranty extension when registering the product for warranty. If the option isn't available, talk to JVC to learn more about your options.
The warranty extension may or may not be available after a certain period of use.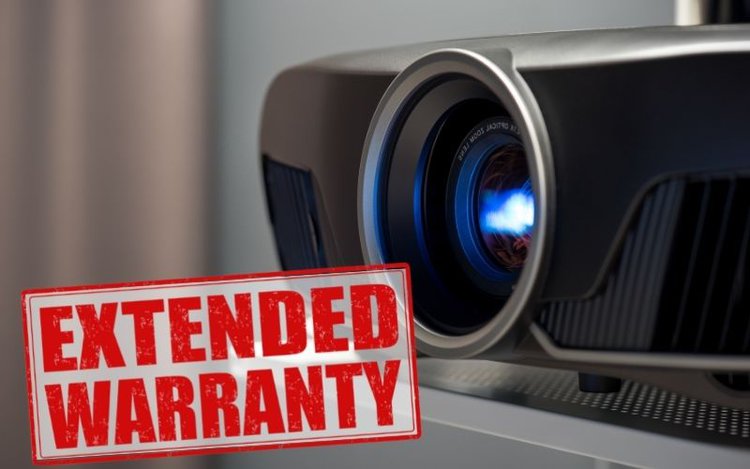 In other words, a warranty extension for a one-year-old JVC projector is usually not available or costlier than adding a warranty to a new device.
However, third-party warranties may be available, and at lower prices.
How much does an extended warranty cost? It depends on the model. It could range anywhere from a few hundred dollars to several thousand.
A two-year warranty extension for the JVC-2500L2, for instance, could cost $2,000 to $2,500.
By the way, not all JVC projectors are eligible for an extended warranty. Also, the lamp may or may not be covered under the warranty extension.
And if it is, JVC will entertain a limited number of replacement requests.
Also, some warranty extensions could be done free, as part of a launch offer, or if you have a promotional code.
Should you extend your JVC projector's warranty?
Once again, it depends on the product.
If you plan to hold on to the projector for more than two or three years, an extended warranty is advisable, mainly if the extension covers the bulb.
Projector lamps usually lose their sheen after some time, which is typically a couple of years in most cases.
If, however, the cost of repairing the projector is lesser than the extended warranty price, it's sensible enough not to opt for the added protection.
And that is especially if you know of third-party service centers that can repair the projector for cheap and do an excellent job of it.
Needless to say, seek such non-authorized repair solutions only once your JVC device has elapsed its original warranty period.
What happens if the projector breaks down during the extended warranty period?
If your projector is well past its original warranty and breaks down during its extended warranty phase, be prepared to shell out some money for any repair or replacement.
JVC, or any company for that matter, usually doesn't bear the total cost of repairing or replacing the device, particularly if the expenditure is high.
Is My JVC Projector's Warranty Transferable?
According to this JVC limited warranty document/card, you cannot transfer the warranty on your JVC projector to another buyer. In other terms, you cannot change the name on the invoice to another person.
Besides, the warranty benefits are limited to the United States or the country where the product was purchased. JVC categorically states that only the user whose name is on the purchase copy can claim warranty services.
To confirm things, you can always contact JVC. Perhaps, JVC may have changed its policy when you seek a warranty transfer.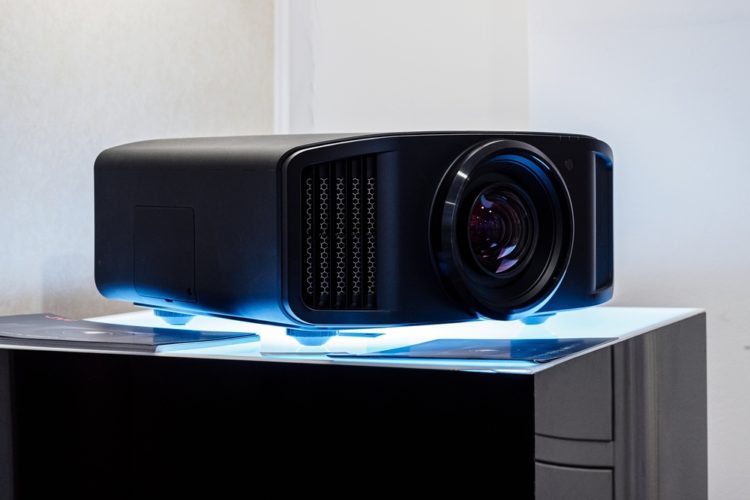 Are Warranties on Products Usually Not Transferable?
JVC may not permit warranty transfers, but several companies do.
If the individual in possession of the concerned device has a valid purchase copy, they can usually use the warranty services even if their name isn't on the receipt.
Should You Buy a Used JVC Projector?
If a warranty is not an issue or the projector is too old to be eligible for warranty protection, go ahead and buy a used JVC projector.
But if you want the psychological peace that a manufacturer warranty affords, buy a new projector.
If you want to buy it used to save money but still want warranty protection, ask the seller whether they would help claim the warranty when needed. If they agree, accept the projector used.
But it's still not advised to go that route as there is no official agreement between the two of you (buyer and seller). And there's no assurance the seller will show up when you need to get the projector repaired under warranty.
But, to be fair, you cannot completely blame the seller here.
No one wants to shoulder the baggage of handling warranty responsibilities once they resell their item. They aren't in the business of reselling projectors and providing after-sales services, after all.
It's, therefore, recommended you buy a JVC projector used only from a friend, colleague, or any person you are sure won't ghost you.
Even buying the device from someone you befriended on an online forum is not exactly reassuring.
Conclusion
JVC is pretty solid with its after-sales service network and quality. It, however, complicates things a tad with warranty transfer on its products.
Although the way it handles warranty requests could be in the best interest of the device's actual owner, buying and using a used JVC projector turns into a less seamless experience in the process.
And, as far as warranty extension goes, it's ultimately your call.
Since warranty details can be specific to certain projector models, you should get in touch with JVC before buying a particular model or if you're considering purchasing one in the used market.
You never know if JVC could be okay with warranty transfer for specific projectors in some regions.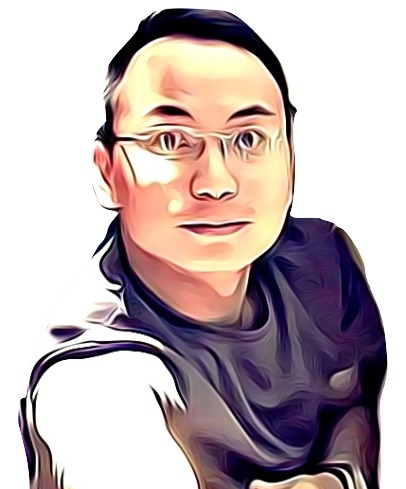 Vance is a dad, former software engineer, and tech lover. Knowing how a computer works becomes handy when he builds Pointer Clicker. His quest is to make tech more accessible for non-techie users. When not working with his team, you can find him caring for his son and gaming.