What is common between Huawei, Xiaomi, and ZTE? They are all Chinese companies that make phones and related tech products.
The thing to note is that the three are individual companies not falling under the aegis of a conglomerate like how BBK Electronics has OnePlus, Oppo, and Vivo under its wing.
What sets the three companies further apart is their different names. If they sounded anything like Xiaomi and XGIMI, remembering their names would have been challenging and raised doubts about their association.
By the way, are Xiaomi and XGIMI the same? Is XGIMI the sub-brand of Xiaomi?
Xiaomi has this knack for launching sub-brands to further its reach in diverse markets and industries. Is XGIMI one of those attempts?
Let's find out.
What is Xiaomi?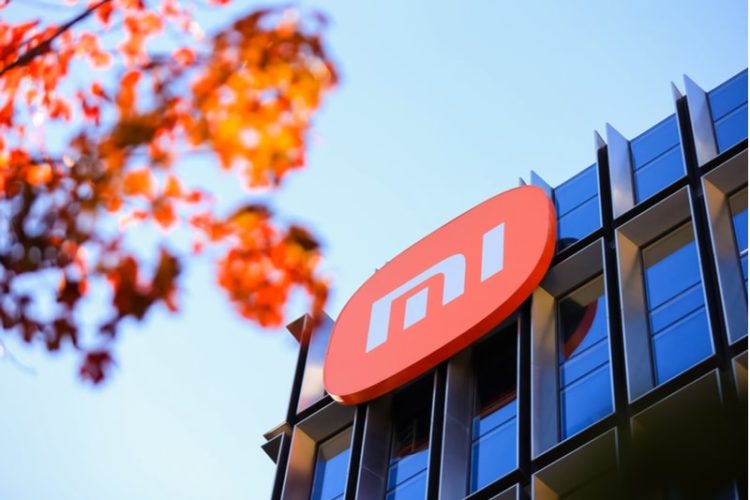 Xiaomi is a household name in Asia, India, and pretty much every other market it has a presence in.
The company is the biggest smartphone vendor in China and the third-largest globally. It's behind only Apple and Samsung when discussing global smartphone shipments.
Xiaomi's Market Presence
To become a household name in different parts of the world wasn't an arduous, long waiting game for Xiaomi. After being in the industry for just four years, Xiaomi became the biggest smartphone vendor in China.
Over the years, Xiaomi has expanded to countries such as India, Indonesia, Russia, Brazil, etc., with varying degrees of success. In India, Xiaomi has had a great run since its debut and continues to dominate its smartphone market.
Although it faces tough competition from Samsung, Apple, and fellow Chinese companies such as Oppo and Vivo, Xiaomi has a clear lead in the Indian subcontinent. Its Redmi series of phones are particularly popular, having developed a cult-like following among price-conscious buyers.
In Brazil, Xiaomi's journey has been relatively rocky, having ceased operations in the country in 2016 after launching only a year before (in 2015).
Xiaomi returned to Brazil in 2019 and has been sailing steadily since then. With 11.45% of the Brazil market share within its hold, Xiaomi is the third-largest smartphone vendor in the soccer-loving country.
Heading further west, Xiaomi is almost non-existent in North America.
In South America and Europe, the company has made significant strides in the past few years, holding 13.2% and 12.5% market share, respectively, as of February 2022.
The Not-So-Secret Apple Admirer in Xiaomi
Xiaomi often gets described as the "Apple of China" by industry experts and fans since it is inspired heavily by the U.S. tech giant.
The way its stores are designed and laid out, the overall design language of their products, and the Android-based but heavily iOS inspired mobile OS they've got going indicates how much Xiaomi aspires to be the Apple of the East.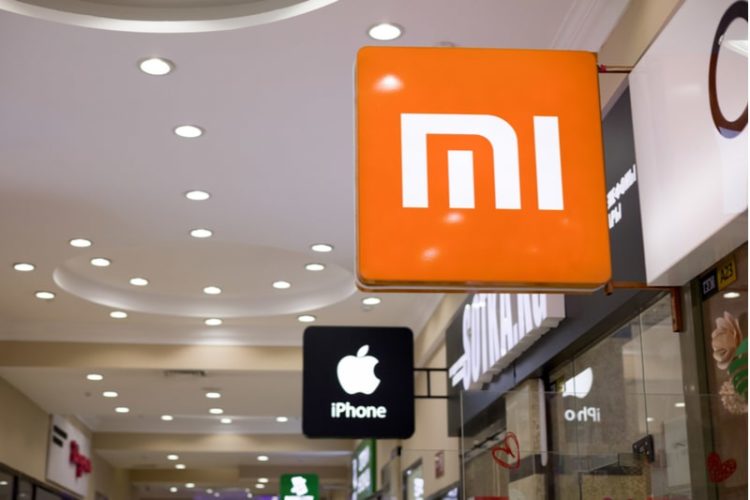 Even Lei Jun, the company CEO, is often snapped dressed up akin to Steve Jobs at official events.
If it were some other company, Apple would have sued the business. But because Xiaomi's presence is sparse in America, it hasn't waged a legal battle yet.
It would be challenging and resource-sapping for Apple to wage a legal war against Xiaomi outside of the United States. The Cupertino behemoth might as well spend that time and money on its R&D and further enhance its various offerings.
Xiaomi's similarity to Apple does not stop with its products but extends to its legion of fans, which Xiaomi likes to call "Mi fans".
Business Strategy: "Not Very Apple-like"
It's no secret Apple likes to position its products as premium offerings.
But Xiaomi bucks that approach and makes relatively "high-end" devices within reach of the masses. Their product's retail prices are usually only slightly higher than what they cost to make.
And a couple of reasons it can sustain that business model are its software business and e-commerce sales strategy. Since Xiaomi doesn't have to rely on mobile carriers or physical stores, it can keep its overheads pretty low.
And the bevy of apps it purveys through its smartphones and the ads running on its devices boosts the thin margins its hardware business runs on.
What is XGIMI?
XGIMI is a Chinese company that makes projectors and projection-related accessories. It also offers value-added services over the Internet, which buffers its razor-thin projector sales margins.
Although its value-added offerings generate more profits, XGIMI's core identity is that of a projector company.
Founded in 2013, XGIMI started its journey making pico or handheld projectors. A pico projector can project visuals from a camera, smartphone, tablet, laptop, etc., to a projection screen. The small piece of hardware can even cast content from a memory device.
Apollo Zhong, the co-founder, and CEO of XGIMI, who has worked in the video processing and television industry, has been the vanguard since XGIMI's inception.
XGIMI began with pico projectors but now produces home projectors, laser projectors, and portable projection devices.
XGIMI Projectors
Its current line-up of portable projectors is no longer handheld or palm-friendly devices, fitting in more with the current norm of compact and lightweight projectors.
It sells its lug-friendly projectors under the Halo and MoGo PRO line. The XGIMI MoGo Pro is among the industry's best (mini and portable) projectors.
If you need XGIMI projectors for home use, look at the Horizon and Elfin series of home cinematic plug-and-play projectors.
AURA, the lone laser projector, is one of XGIMI's more recent offerings.
The Elfin line-up consists of sleeker-looking "Applesque" projectors. It's made for buyers who want a projector for homes but something that's still lightweight enough to be carried around freely.
Sale
Last update on 2023-10-01 / Affiliate links / Images from Amazon Product Advertising API.
All XGIMI projectors are portable or aren't meant to be permanently installed in the ceiling of a room or placed dormant on a table.
It's just that some XGIMI projectors are highly portable, and others are lightweight enough to be lugged around.
Is XGIMI Xiaomi?
No, XGIMI is not Xiaomi or isn't part of the latter's ecological chain.
The confusion generally arises because the two have pretty similar names, coupled with the fact that you can find XGIMI products on Xiaomi Youpin, a boutique lifestyle shopping site.
Also, XGIMI has a presence in the software market like Xiaomi, inadvertently casting thoughts on impressionable minds that Xiaomi branched out to newer market segments under the XGIMI brand name.
As mentioned earlier, Xiaomi is no stranger to creating a sub-brand that functions more like an independent firm, such as Redmi in India.
Different Industry Verticals
Though both manufacture tech products, the focus of the respective companies isn't identical.
As mentioned above, XGIMI is in the projection business and makes projectors only. Though Xiaomi makes projection devices, its focus is on smartphones, tablets, laptops, smart TVs, tech accessories, etc.
XGIMI doesn't make smartphones and computers, with no plans to enter the space in the foreseeable future.
XGIMI and Xiaomi are competitors in the projection industry, with XGIMI being at the top currently.
David and Goliath
XGIMI is nowhere as massive as Xiaomi. The company resembles a startup in terms of revenues and the number of employees on hand.
Xiaomi too began its journey as an upstart tech company (like pretty much every other firm) but has grown by leaps and bounds in a relatively short period.
XGIMI is focused on projectors, which perhaps limits its ability to grow. Xiaomi, on the other hand, has a presence in different product categories, which has lent to its massive growth.
Since Xiaomi is up and coming in the projector space, it could encroach upon XGIMI's market space or topple the company's leadership status if even a semblance of complacency creeps into XGIMI.
Xiaomi, the massive behemoth, needs only a tiny opening to upend the entire space in its favor.
Is XGIMI a Good Brand?
The adjective "good" is so non-specific and subjective it's almost impossible to refer to something or someone as "good" or "not good". What may seem "good" to one may not be the same for someone else.
Therefore, it's hard to qualify XGIMI as a "good" or "bad" brand without throwing more light on specific parameters. It's all about how the market feels and what the end-users have to say about the company's products.
However, it's safe to conclude that XGIMI makes high-quality or "good" projectors, which reflects its ability to make a range of projection devices catering to different buyers.
Folks who have never heard of the brand XGIMI may write the company off as yet another obscure Chinese company.
But those who are familiar with the brand and its offerings would not mind calling XGIMI good.
Conclusion
XGIMI and Xiaomi are not the only two Chinese companies to have similar-sounding names.
OnePlus and 1More, for instance, sound pretty alike too. However, they aren't sister firms or offshoots of the same company tree, like how XGIMI and Xiaomi are not related.
Hopefully, the next time you buy an XGIMI projector, you are no longer under the wrong impression that the device is a Xiaomi device with a different name.
And go ahead and correct your friend if they ask when you got that Xiaomi projector pointing at your XGIMI device.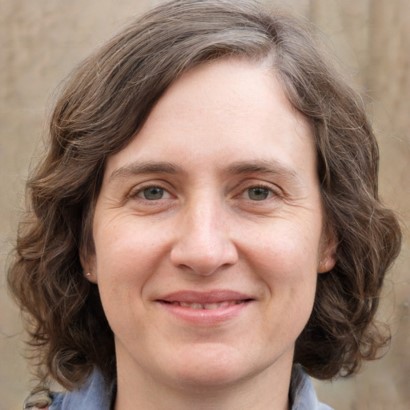 Catherine Tramell has been covering technology as a freelance writer for over a decade. She has been writing for Pointer Clicker for over a year, further expanding her expertise as a tech columnist. Catherine likes spending time with her family and friends and her pastimes are reading books and news articles.