It's time to buy another TV. They're expensive, and all you really want is something decent at a reasonable price. Then you see a Sharp TV and wonder what they're all about.
If you're wondering if Sharp is a good TV brand or if they last long, today we'll answer all your questions.
To elaborate, we'll compare them with brands like LG and Toshiba. We'll also take into account their customer-submitted reviews.
We'll make sure you have all the information you need before making your decision.
Because buying TVs shouldn't be that tough. So let's get on with it.
Is Sharp a Good TV Brand?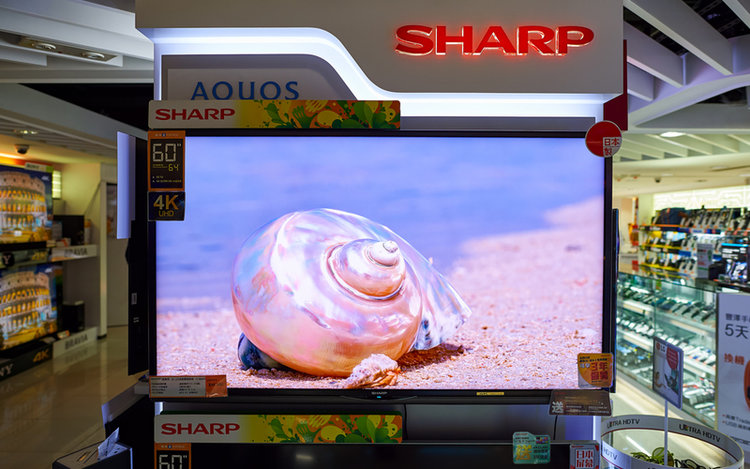 Sharp has been around for more than a century. Founded in 1912 in Tokyo, Japan, it started out as a mechanical-pencil company.
However, now they manufacture many electronic devices, which includes smart TVs.
Although they're no longer a giant like Samsung, they sell TVs at an excellent price to compete with these well-known brands.
Considering their TVs are inexpensive, does that mean they're not a quality TV brand?
Let's dig into their history and see how they've made an effort to create incredible TVs. Sharp has a dramatic history, we'll try to simplify it for you.
After years as a top player in the TV Industry, their profits dwindled. Therefore, they decided to sell their TV manufacturing company in Mexico to the Chinese company Hisense.
However, Sharp later sued them for creating badly manufactured televisions that they felt did not meet code in the US.
Later in the year, Sharp began selling the first 8K television. Eventually, they repurchased the company from Hisense.
Sharp AQUOS THE SCENES 8K TV (DW1X Series)
These actions denote that Sharp wants to create well-made TVs even though they're not expensive.
Therefore, being inexpensive does not make them a bad brand.
With this in mind, we'll look at current reviews to see what customers say about Sharp as a brand
Do Sharp TVs Last Long?
Most smart TVs last several years. However, Sharp TVs can last a decade with proper care.
As it turns out, even if you use a Sharp TV nine hours a day, you can expect your TV to last from seven to ten years.
Who Are Sharp TVs for?
Sharp TVs are great if you want to save a couple of hundred dollars. Sharp might be your go-to brand if you need to buy multiple TVs for your household.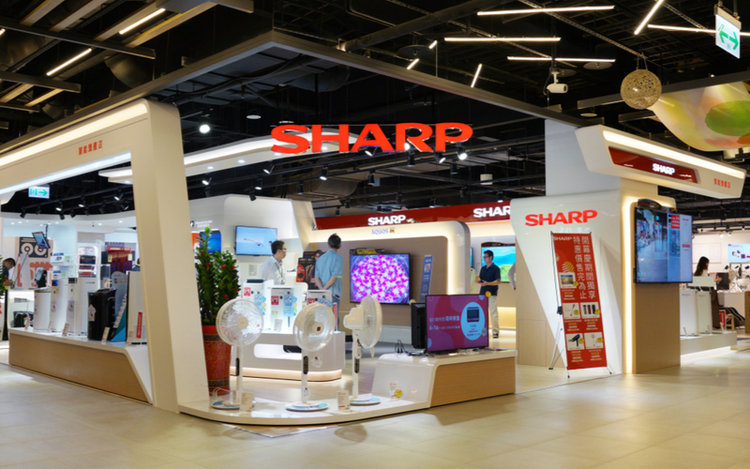 When it comes to prices, Sharp TVs are not that much lower than competitors. Therefore, I wouldn't call them a bargain brand.
With that said, you'll find familiar features on your Sharp TVs. For example, they're compatible with WiFi, you can download apps like Netflix and Amazon Prime, among others.
Their quality extends beyond their apps and WiFi compatibility. Sharp TVs give you great sound quality with their built-in speakers.
Their resolution is usually great, although this depends on the individual TV. They're also Roku and Amazon Firestick compatible.
It should be noted that Sharp TVs sell more outside of the United States. Therefore, your options could be limited if you're a prospective buyer in the US.
Sharp TV Product Lines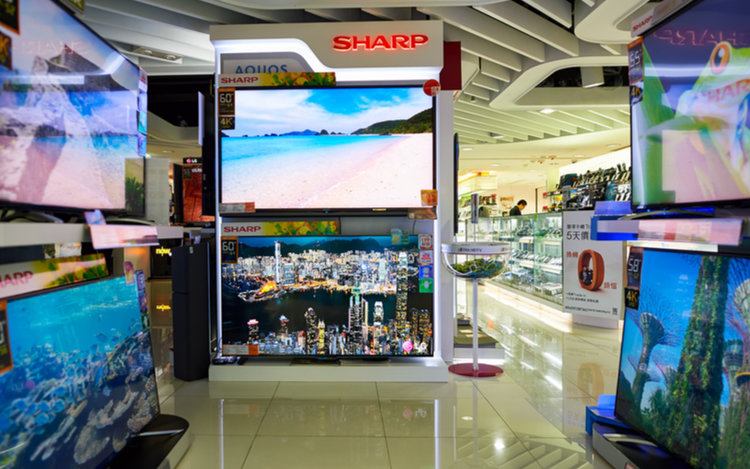 Although Sharp makes a variety of Smart TVs, their website only contains product manuals. They do not list their TVs. But if you want to buy one, try retailers like Amazon or Walmart.
In any case, let's chat about their TVs and compare what they offer.
The Sharp LC Aquos
The Sharp LC Aquos HD is a Backlit LED with a refresh rate of 120Hz, natively.
The connectivity ranges include MHL, RS-232, USB, HDMI, Bluetooth, IR, and Wi-Fi. It contains four HDMI ports, two USBs, a PC input port, RS-232C, and an MHL port.
The remote is universal, and yes, it's a smart TV with WiFi and app compatibility, including your favorite apps like Netflix, Hulu, and the like.
The LC Aquos is an HDTV with a native resolution of 1080p. It is not a 4K TV.
The speaker system boasts an impressive 20 watts of power, giving you great volume. In my opinion, many smart TVs are lacking in the audio department. So this is great.
Let's see what Sharp offers in terms of 4K.
Sharp Smart TV 4K UHD 4T-C65CK5UD
The 4K UHD TV by Sharp is great. Like the TV mentioned above, it contains many of the same features, from WiFi to app compatibility.
What makes this TV different is its 4K resolution. Therefore, if you require an upgrade from HD to 4K, this is a good option for you.
We should mention this TV is hard to find in the US, it is primarily sold outside of the country.
And as 4K TVs go, this one is a bargain (for US buyers).
How to Use and Install a Sharp TV
Setting up a Sharp TV is relatively straightforward. If you wish to view a quick tutorial video of the installation process, click on this YouTube video link. Otherwise, continue reading.
How to Set Up Sharp Smart TV – Complete Configuration Guide
Step 1: Unpackage the TV and insert the batteries into its remote control, then plug the TV in.
Step 2: Press the "Power" button on the remote control.
Step 3: Wait about three seconds for the TV to turn on. Now it will prompt you to select your language.
Step 4: Next, the Sharp TV will prompt you to connect your Android phone to your TV. You can skip this if you do not wish to do so.
Step 5: After pairing your phone (or skipping this process), it will prompt you to choose your WiFi network.
Step 6: Next, accept the terms of service and then choose whether you want location services "On" or "Off."
Step 7: You are now asked to help improve Android by sending crash reports. Select "Yes" or "No."
Step 8: Your Sharp TV will now walk you through three quick tutorial screens. Press the right arrow key to move forward in the process.
Step 9: Afterward, it will prompt you to select your country. Press "Ok" one more time to continue after selecting your country.
Step 10: As a security feature, your Sharp TV makes you create a personal PIN. Create one and keep it safe. Then, confirm your pin on the next screen.
Step 11: Select "Home" mode or "Store" mode. Many users select "Home." Confirm your choice by selecting "Yes." As a side note, "Store" mode is used as a demo in stores.
Step 15: It will now prompt you to enable the built-in Chromecast. Select "On" or "Off" to continue.
Step 16: Select the Tuner mode which applies to you: Antenna, Cable, or Satellite.
Step 17: Choose to scan for channels or skip.
Step 18: Click on Finish to complete the process.
Your TV will scan for compatible Bluetooth devices, this process takes several minutes. Once it's complete, you may start using your TV.
User Reviews
SHARP Aquos LED Android TV 42" UNBOXING | REVIEW | From Royal Star
Before you purchase any item, it's vital to read customer reviews. Let's look at the good and the bad and determine if spending your money on a Sharp TV is worth it.
So, what are people saying?
Let's start with the bad reviews. What are people complaining about?
For starters, some people detest the remote control. They state it's cheaply made. Others say there's too much lag between pushing a button and the TV's response time.
As far as the picture is concerned, some people complain that the dark levels are inconsistent within the same image. Other users see a dark band across the edges.
Now for the good reviews.
Some people claim they hated the TV at first, then they played with the settings, and now they love the way their TV looks.
People enjoy the quality of the TV but especially love what they get for the price they paid.
Competitors
Let's compare Sharp TVs with its direct competitors to see how it stacks up against them.
In this case, we'll compare Sharp with LG and Toshiba.
LG TVs
A similar TV by LG costs slightly more with almost all the same features you'd want.
Take the LG NanoCell 80 Series . It has:
Alexa
UHD
4K resolution
60Hz refresh rate
WiFi compatible
App compatibility like Netflix, Hulu, etc.
Better reviews than Sharp and Toshiba combined
Available in the US
So, it seems that compared to the Sharp TV, LG wins by a smidgeon, especially if you're a US-based customer.
Which would you prefer?
TOSHIBA
The Toshiba Class C350 Series is in line with the LG and Sharp TVs mentioned above.
For example, this Toshiba 50-inch Class C350 Series has:
UHD
4K
Alexa
WiFi
Available in the US
App compatibility like Netflix
60 Hz
Mediocre reviews
Although this TV is very similar to the rest, the numerous negative reviews move it down the list when compared to the Sharp or LG.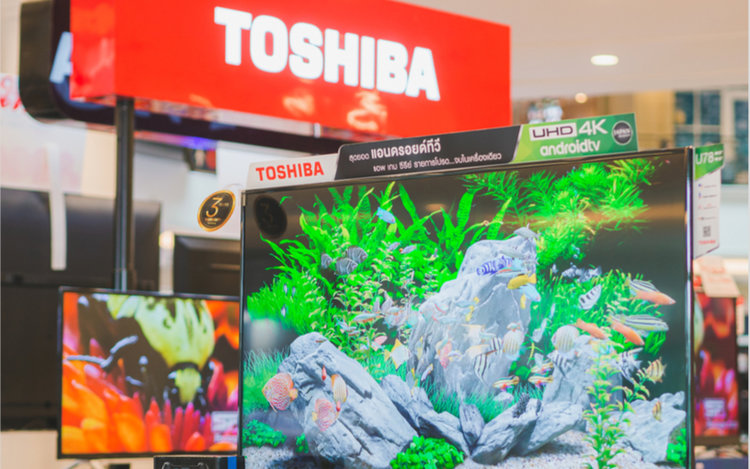 Here's an easy-to-read table showing you the pros and cons of Sharp TV compared to LG and Toshiba.
Pros
Cons
Sharp TV

Least expensive
Many models to choose from
WiFi compatibility
Many sizes and resolutions to choose from
120 Hz natively
Chromecast built-in
Good audio quality

Many models not sold in the US
Controller is not great

Toshiba

Sold equally worldwide
Many models to choose from
WiFi compatibility
Many sizes and resolutions to choose from
Alexa built-in

Somewhat expensive
60Hz natively
Mediocre reviews

LG

Sold equally worldwide
Many models to choose from
WiFi compatibility
Many sizes and resolutions to choose from
Great reviews
Prominent brand
Alexa Built-in

Most expensive of the three
60 Hz natively

Conclusion
So, there you have it. Is Sharp a good TV brand? Sharp TVs are good, but they are not a high-end TV brand.
With that said, if you're looking for something to blow you out of the water, perhaps choose one of the go-to hot-shot brands like Samsung.
Nevertheless, we hope you learned more about Sharp as a TV brand with this article.
Do you own a Sharp TV you love? Leave us a comment and tell us about it.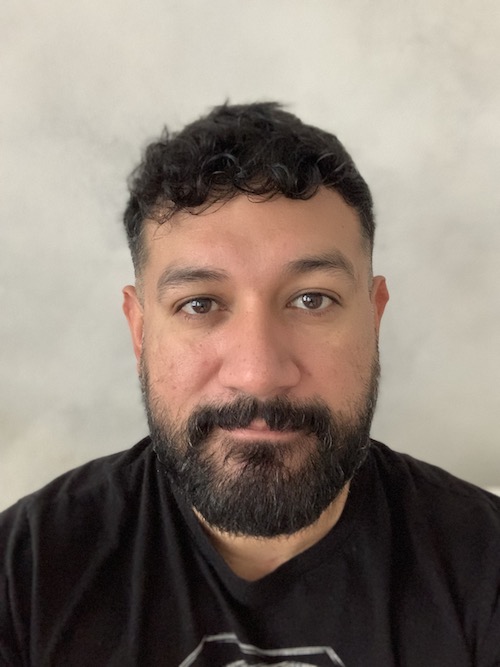 James Quintanilla is a technical copywriter. Although his experience allows him to write on many topics, he loves to focus on tech and travel. As a freelancer, James has worked on projects with Pointer Clicker, Lonely Planet, and the Travel Channel. When he's not writing or planning his next adventure, he's watching a scary movie.